A lot of radio personalities are initially attracted to the medium because of the music. But some hosts, like Sylvia Alvarado, go far beyond a passing interest. As the midday host on KOMP 92.3 in Vegas, she's had incredible interviews with some of the biggest stars in rock music: Slash, Pat Carney from The Black Keys, Zakk Wylde, and Matt Schultz from Cage The Elephant, just to name a few.
She's also a musician herself- She's sung the national anthem at games for the Vegas Aviators and the Golden Knights. Sadly, there isn't much footage out there, but when you consider that you only here about anthem singers when they mess up – this may be a good thing. (We do have a clip on our episode page)
In this episode, Sylvia and I run through her history with music and radio, from her beginnings as a student at UNLV and a humble intern at KOMP all the way to her current position as the midday host. Even if it seems like she's a natural fit for radio, she had her fair share of struggles. We go over how she finally gained confidence in herself after 2 years (!) on the air, and how she tackled a few broadcasts in Spanish. We also go over the fierceness of creating and running promotions in Vegas, which is pretty much the global capital of promoting things.
If you're listening from Vegas, you can hear Sylvia from 10am to 3pm on 92.3 KOMP. If you're not, you can also listen live on their website. (Yes even you Canada)
To connect with Sylvia and learn more about her, you can follow her on Instagram and LinkedIn.
Click Here for a Transcript of the show.
Also a thanks to our latest sponsor, The CHR Prep Service. Click to get a free trial.
..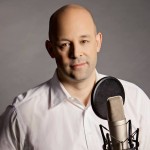 Matt Cundill works with radio groups on digital strategies and talent coaching. He recently started the Sound Off Podcast: The Podcast about Broadcast"
E-mail Matt: [email protected]
Twitter: @mattcundill
" The Sound Off Podcast is committed to helping broadcasters find their way through the digital revolution. "