ON THIS DAY in 1897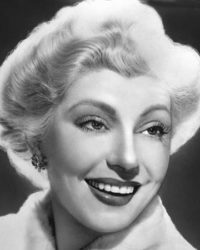 comedienne/actress Arlene Harris was born in Toronto.  She first gained international fame on radio as 'The Chatterbox' as a member of NBC's Al Pearce Gang in the 30's.   She also played the mother of Baby Snooks (Fannie Brice) in that sketch's various radio incarnations.  She recreated her Chatterbox character on TV's Dick Van Dyke Show (1964) and guested on various other series as late as 1970. She died June 12 1976 at age 78.
In 1911, actor Eddie Mayehoff was born in Baltimore. A jack of all trades, he was a bandleader (he attended the Yale School of Music), a radio comedy writer and a television emcee at various stages of his career. As an actor, the husky-voiced entertainer with the elastic face is best remembered as Dad in the movie That's My Boy opposite Jerry Lewis.  In 1954 he was able to transfer the role of "Jarring" Jack Jackson to a short-lived 'That's My Boy' TV series. Gil Stratton played Junior this time, the miserable egghead whose young life was turned hellish by his pushy, obstinate dad.  Mayehoff died Nov. 12 1992 at age 81.
In 1920, a device known as the radio compass was used for the first time on a U.S. Navy airplane near Norfolk, Virginia.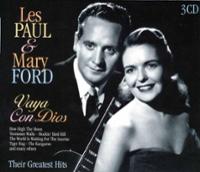 In 1924, singer Mary Ford was born Colleen Summers in Pasadena Calif.  Her stage name was picked out of the phone book by her husband Les Paul, who teamed with her for some of the most innovative multitrack recording & overdubbing of the era.  Their hits include How High the Moon, Vaya Con Dios, Whispering, Tennessee Waltz, Bye Bye Blues & The World is Waiting for the Sunrise.  The marriage/partnership dissolved in 1964, and she died of complications from diabetes Sep 30, 1976 at age 52.
In 1943, for the first time, Flashgun Casey was heard on CBS radio. Not much later, the program was re-titled Casey, Crime Photographer, and the show became much more popular & enduring.  Staats Cotsworth became Casey in late '43 and continued in the role for the rest of the 12 year run.
In 1944, legendary DJ, Bobby Ocean was born. He worked primarily on the US west coast, in an almost 50 year career.
Also in 1944, Bing Crosby recorded a future Gold Record and #4 Pop Hit Single, "Too-Ra-Loo-Ra-Loo-Ral (That's An Irish Lullaby)."
In 1947, the critically-acclaimed adventure anthology Escape was heard for the first time on CBS Radio.  It continued on an erratic and largely sponsorless schedule (18 different time slots!) through 1954.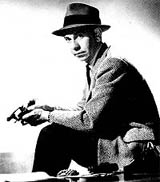 In 1949, Jack Webb's Dragnet was first heard on NBC radio. The program was the first to dramatize cases from actual police files.  Dragnet went to television in January 1952 after a successful TV preview on Chesterfield Sound-Off Time a few weeks earlier. The show actually ran simultaneously on radio and TV from 1952 – 1956, continuing on television through 1959. After a seven-year hiatus, it returned as Dragnet '67 to distinguish itself from its own reruns. This first major real-life police drama series was so successful that it remains in syndication more  than 60 years later.
In 1950, 18-year old Johnny Cash enlisted in the US Air Force. He would serve four years, mostly as a Morse Code intercept operator monitoring Soviet military transmissions in Germany.  He was the first American to report the death of dictator Josef Stalin.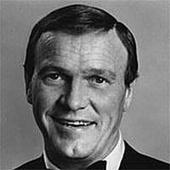 In 1953, a live summer replacement for Dinah Shore, "The Eddy Arnold Show" debuted on NBC-TV. The 15-minute program, like Ms. Shore's, aired on Tuesday and Thursday nights at 7:30, which was in that era, the start of NBC's prime time schedule.
In 1954, Bill Haley and His Comets recorded their version of Big Joe Turner's current #1 R&B hit, "Shake, Rattle and Roll." The Haley rendition became the first rock 'n' roll record to sell a million copies.
Also in 1954, two versions of "Sh-Boom" were in North America's top ten: the original by The Chords was at number nine, and the cover version by a white group, The Crew-Cuts, was at number five.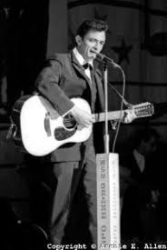 In 1956, Johnny Cash made his first appearance on "Grand Ole Opry." He later became a regular member of the cast.
Also in 1956, the Platters' second #1 pop hit "My Prayer" was released on the Mercury label.
In 1957, future TV star Jack Paar did a standup comedy set on CBS-TV's Ed Sullivan Show.  Also appearing were Gary Cooper, Louis Armstrong and Teresa Brewer.
In 1959, Moose Jaw got its own TV station as CHAB-TV signed on to Channel 4. It was a CBC affiliate until switching to CTV August 25, 1962. In 1969 CHAB TV and its Regina repeater were sold to the CBC; the station is now known as CBKT-1.
Also in 1959, the Everly Brothers recorded their future Top Five single "('Til) I Kissed You" for Cadence Records. Chet Atkins and Floyd Cramer were among the studio musicians in Nashville.
In 1961, the doo-wop group the Tokens recorded their future #1 smash, the South African folk song "Wimoweh," rewritten as "The Lion Sleeps Tonight" for RCA Victor.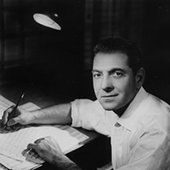 In 1962, orchestra leader David Rose reached the top spot on the popular music charts. The Stripper stayed at the pinnacle of musicdom for just the one week. Rose's previous musical success on the charts was in 1944 with another instrumental he'd composed, Holiday for Strings.
In 1963, folksinging stars Peter, Paul, and Mary appeared as the "mystery guest" on CBS-TV's "What's My Line?"
In 1965, Sonny & Cher guested on ABC-TV's prime time music showcase 'Shindig' and sang their new #1 hit single "I Got You Babe."
Also in 1965, Otis Redding was in Memphis to record his composition, "Respect."  Two years later it would become a signature song for Aretha Franklin.
In 1967 the Beatles' "All You Need is Love" was released.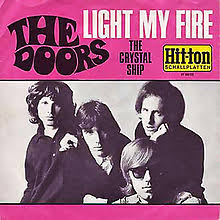 Also in 1967, The 
Doors
' "Light My Fire" hit #1 on the pop charts.
.
In 1968, in the UK The Yardbirds disbanded.  However Jimmy Page immediately went to work to assemble "The New Yardbirds."
.
In 1969, George Harrison began recording the song he'd written while visiting Eric Clapton's home 'Here Comes the Sun.' Only two other Beatles, Paul McCartney and Ringo Starr were in Abbey Road Studios in London while 13 backing tracks were taped. John Lennon was still recovering from a car crash in Scotland.
Also in 1969, John Lennon and the Plastic Ono Band's "Give Peace A Chance" was released in North America.
In 1971, guitarist Bjorn Ulvaeus and vocalist Agnetha Faltskog of the Swedish megagroup Abba married in Verum, Sweden.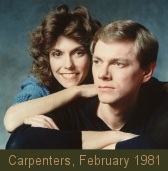 Also in 1971, Karen and Richard Carpenter hosted "Make Your Own Kind of Music" on NBC-TV. The show was a summer series.
In 1973, Billy Preston started a two week run at No.1 on the Billboard singles chart with 'Will It Go Round In Circles', his first of two US chart toppers.
In 1974, "The Dr. Demento Radio Show" began national syndication, starring Barry Hansen who had created the good Doctor four years earlier on Los Angeles' KPPC FM.
In 1975, Keith Richards was charged with possession of an offensive weapon and reckless driving in Arkansas. He was arrested.
Also in 1975, the TV soap opera "Ryan's Hope", about a large Irish-American family in New York City, began a 14-year run on ABC-TV.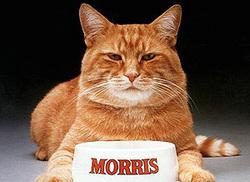 In 1978, Morris the Cat of the "Nine Lives" cat food commercials was rescued by trainer Bob Martwick from the pound just a few minutes before he was to be put to sleep.
In 1979, songwriter and producer Van McCoy died of a heart attack in Englewood, New Jersey. He was 35. He had worked with artists like Aretha Franklin and Jackie Wilson, and was probably best known for his instrumental hit "The Hustle."
Also in 1979, the Montreaux Pop Festival in Switzerland presented its first country show. Barbara Mandrell and the Oak Ridge Boys were booed offstage, while the more traditional Roy Clark and Doc Watson were more warmly welcomed.
In 1984,"When Doves Cry" by Prince topped the charts and stayed there for 5 weeks.
Also in 1984, Bruce Springsteen went to No.1 on the Billboard album chart with 'Born In The USA'. The album went on to spend a total of 139 weeks on the chart.
Still in 1984, the song "Relax," by Frankie Goes To Hollywood, became the biggest selling single of all time in Britain.
In 1989, compact discs began to outsell vinyl LP's for the first time. The popularity of CDs practically wiped out the 45 RPM single as nothing took hold to replace it.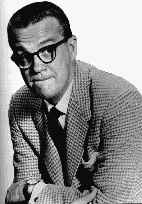 In 1990, radio/TV game show host & panellist Bill Cullen, who hosted the first TV Price is Right, and was a longtime panel member on I've Got a Secret & then To Tell the Truth, lost his battle with lung cancer at age 70. He'd begun in radio as host of Quick as a Flash and Hit the Jackpot, and hosted a total of 23 TV game shows, more than anyone else in broadcast history.
In 1993, Gits lead vocalist Mia Zapata was found strangled in Seattle. She was 27.
In 1995, Rod Stewart's jet made a forced landing after a mid-air collision with a bird. Aviation authorities called the incident "undramatic," but Stewart was visibly shaken and said, "I nearly crashed."
In 1997, a longtime voice of the Brooklyn & L.A. Dodgers Jerry Doggett died at age 80.  In his 32 years of playbyplay with the Dodgers Doggett was 2nd banana to Vin Scully.
In 1998, Canada's Barenaked Ladies released their fourth and most successful album, 'Stunt.'  It entered the Billboard chart at #3 and went on to sell four million copies.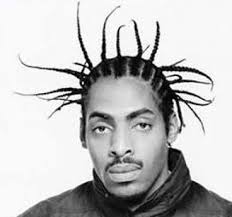 In 1999, rapper Coolio was sentenced to 10 days in jail, 40 hours of community service, and two years' probation after pleading guilty to a charge of illegal gun possession.
In 2000, CAB Hall of Famer Dennis Reid died in Prince George at age 81.  He founded Cariboo Radio, starting CKCQ Quesnel (1957), CKWL Williams Lake (1960) and CKBX Hundred Mile House (1971), and forming Canadian private radio's first licensed network.
Also in 2000, Metallica vocalist/guitarist James Hetfield aggravated a chronic back injury before a show at Atlanta's Georgia Dome. The band played its scheduled sets on the Summer Sanitorium tour in Atlanta, Sparta, Ky., and Irving, Texas, with bassist Jason Newstead handling vocal chores on several songs, and using members of several other bands on the bill to fill in on vocals and guitar. Among those who helped out were Kid Rock and sidekick Joe C, Korn's Jonathan Davis, and System of a Down's Serj Tankian and Daron Malakian.
Again in 2000, Bobby Brown was released from a Florida jail after serving 26 days for violating probation. The probation stemmed from a 1996 drunk driving incident in Hollywood, Florida. .
Still in 2000, the BBC imposed an early-evening ban on Robbie Williams' newest video entitled "Rock DJ."
In 2001, Janet Jackson played the first night on her 'All For You' World Tour at the Rose Garden Arena in Portland. The 72-date tour grossed in excess of $55 million.
In 2002, Michael Jackson made a bizarre appearance at a rally in New York to denounce the recording industry as racist and Sony chairman Tommy Mottola as devilish.
Also in 2002, Nelly started a three week run at No.1 on the Billboard album chart with 'Nellyville,' his second US No.1.
In 2004, Jeff Smith, US public TV's Frugal Gourmet, died in his sleep in Seattle at 65 years of age. In 1998, a sex scandal severely tarnished the white-bearded Methodist minister's career.
In 2006, Syd Barrett, co-founder of Pink Floyd, died of complications from his long-standing diabetic condition in Cambridge, England, at age 60.
In 2007, Ozzy Osbourne became the first artist to be honoured on Birmingham's (England) own Hollywood-style Walk of Fame. The singer told more than 1,000 fans on Broad Street that the brass paving star meant more to him that than any Hollywood accolade.
Also in 2007, the Live Earth concerts took place at eight venues around the world with The Police (on the right) closing the day's events in New Jersey. The concerts were organised by former US Vice-President Al Gore, as part of his campaign to draw attention to global warming. Concerts were held in Washington, Rio de Janeiro, Johannesburg, London, Hamburg, Tokyo, Shanghai and Sydney.
In 2008, the Vancouver-based Nickelback announced a new deal with concert promoters Live Nation, covering three albums and three tours – plus merchandising.  The agreement was reportedly worth between $50-70 million.
In 2009, Michael Jackson's family and fans said farewell to the pop superstar at an emotional memorial service at the Staples Center in Los Angeles. Michael's daughter Paris, 11, fought back tears to describe him as "the best father you could ever imagine". Stevie Wonder, Lionel Richie and Mariah Carey paid tribute before the family joined a sombre finale on stage. Motown boss Berry Gordy ended his tribute with the words: "Michael, thank you for the joy, thank you for the love. You will live in my heart forever."
In 2010, Paul McCartney headlined an All-Star list of celebrities at New York's Radio City Music Hall, paying tribute to Ringo Starr on the drummer's 70th birthday. Paul belted out "Birthday" while Ringo sang "With A Little Help From My Friends."
In 2012, Ringo celebrated his 72nd birthday by holding a special "Peace and Love" demonstration outside the Hard Rock Cafe in Nashville.
In 2013, actor Joe Conley, who played general store owner Ike Godsey for all nine seasons of CBS-TV's The Waltons, died of complications from dementia at age 85.
In 2014, actor Dick Jones died after a fall at his home at age 87.  As well as providing the voice of the little wooden title character in Disney's 'Pinocchio' (1940) he starred in the 1950's TV series 'Buffalo Bill Jr.' and co-starred on 'The Range Rider' and 'Pony Express.'  He also guested frequently on 'The Gene Autry Show.'
In 2015, former Chicago radio personality and executive Moses 'Lucky' Cordell died at age 86, two weeks after being injured in a fire at his home.  In 1965 he became music director and program director at WVON, and five years later was made General Manager.
In 2016, Tom Marr, a longtime Baltimore (WCBM-AM) radio talk show host known for his conservative stance on issues, who earlier had been news director at WFBR-AM Radio and a member of the radio play-by-play team for the Orioles, suffered a massive stroke following back surgery and died at age 73..
Also in 2017,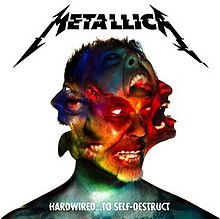 Metallica's "Hardwired… To Self-Destruct" was certified platinum for selling over 1 million albums.
In 2018, Alan Johnson, a three-time Emmy winning choreographer for TV specials from Shirley MacLaine to Irving Berlin, who was responsible for scenes from four of Mel Brooks' film comedies that became instant, irreverent classics, died of Parkinson's disease at age 81.
In 2019, fans of women's soccer celebrated as Fox brought them the USA's 2-nil win over the Netherlands for the team's 4th World Cup Championship in 28 years.
Today's Birthdays
Former bandleader/trumpeter Doc Severinsen (Tonight Show) is 95.
Historian/TV host/narrator David McCullough (The American Experience, Civil War) is 89.
Drummer Ringo Starr is 82.
Singer-guitarist Warren Entner of the Grass Roots is 78.
Bassist Jim Rodford (Argent) is 77.
Actor Joe Spano (Hill St. Blues, NYPD Blue, Navy NCIS) is 76.
Country singer Linda Williams is 75.
Singer David Hodo (the construction worker) of The Village People is 75.
Actress Shelley Duvall (Faerie Tale Theatre) is 73.
Fox News/Fox Business personality Stuart Varney is 73.
Actor Vaughn Armstrong (Star Trek: Enterprise, Star Trek: Voyager) is 71.
Actress/voicist Roz Ryan (The Ricky Smiley Show, The Marvellous Misadventures of Flapjack, Amen, Buzz Lightyear of Star Command) is 71.
Actor Billy Campbell (Cardinal, Helix, The Killing, Once and Again, The 4400) is 63.
Bassist Mark White of the Spin Doctors is 60.
Singer-songwriter Vonda Shepard (Ally McBeal) is 59.
Actress Tracy Reiner (A League of Their Own) is 58.
Actress/voicist Mo Collins (Parks & Recreation, Sheriff Callie's Wild West, MADtv) is 57.
Edmonton-born actress Paula Devicq (Party of Five, Rescue Me) is 57.
Actress Karen Malina White (I Didn't Do It, The Proud Family, Malcolm & Eddie) is 57.
Actor-comedian Jim Gaffigan (The Jim Gaffigan Show, Welcome to New York, My Boys, The Ellen Show) is 56.
Bassist Ricky Kinchen of Mint Condition is 56.
Actress Jorja Fox (ER, The West Wing, CSI:Crime Scene Investigation) is 54.
Actor Allen Payne (House of Payne, The Cosby Show) is 54.
Actress Amy Carlson (Blue Bloods, Third Watch, Another World) is 54.
Saskatchewan-raised actress/voice actress Cree Summer (Good Vibes, As Told By Ginger, A Different World) is 53.
Actress Robin Weigert (Sons of Anarchy, Chicago PD, Life) is 53.
Actress Robia LaMorte (Rescue 77, Buffy the Vampire Slayer) is 52.
Actress Michele Santopietro (Prom Queens, The Sopranos, As The World Turns) is 51.
Actor Christian Camargo (Dexter, Haven, Guiding Light) is 51.
Actress Kristen Vangsness (Criminal Minds) is 50.
Actress Heather Kafka (Huff, Austin Stories) is 50.
Actor Troy Garity (Ballers, Boss) is 49.
Actress Nina Hoss (Homeland) is 47.
Actor Hamish Linklater (The Crazy Ones, Fargo, New Adventures of Old Christine, American Dreams) is 46.
Actress Marika Dominczyk (Brothers and Sisters, Heist, The Help) is 42.
Rapper Cassidy is 40.
Country singer Gabbie Nolen is 40.
Actor Martin Wallström (Mr. Robot) is 39.
Actor Ross Malinger (Recess, Nick Freno Licensed Teacher, Good Advice) is 38.
Actress Julianna Guill (Girlfriends' Guide to Divorce, Glory Daze, My Alibi) is 35.
Actress Claire Holt (The Vampire Diaries, Pretty Little Liars) is 34.
Actor Chase Williamson (Video Game High School) is 34.
Toronto-born actor Jamie Johnston (Degrassi: The Next Generation) is 34.
Dancer/actress Kathryn McCormick (Chasing 8s) is 32.
Comedian Luke Null (Saturday Night Live) is 32.
Actress Eve Hewson (The Knick) is 31.
TV personality Sophie Simmons (Gene Simmons: Family Jewels) is 30.
Singer Ally Hernandez of Fifth Harmony (The X Factor) is 29.
Drummer Ashton Irwin of 5 Seconds Of Summer is 28.
Actress Chloe Greenfield (ER) is 27.
Country singer Maddie Marlow of Maddie and Tae is 27.
Actress Gatlin Green (Heroes Reborn) is 25.
Actor Dylan Sprayberry (Teen Wolf) is 24.
Chart Toppers: July 7
1951
Too Young – Nat King Cole
Mister and Mississippi – Patti Page
On Top of Old Smokey – The Weavers (vocal: Terry Gilkyson)
I Want to Be with You Always – Lefty Frizzell
1960
Everybody's Somebody's Fool – Connie Francis
Alley-Oop – Hollywood Argyles
I'm Sorry – Brenda Lee
Please Help Me, I'm Falling – Hank Locklin
1969
Love Theme from Romeo & Juliet – Henry Mancini
Good Morning Starshine – Oliver
Crystal Blue Persuasion – Tommy James & The Shondells
Statue of a Fool – Jack Greene
1978
Shadow Dancing – Andy Gibb
Baker Street – Gerry Rafferty
Take a Chance on Me – Abba
It Only Hurts for a Little While – Margo Smith
1987
I Wanna Dance with Somebody (Who Loves Me) – Whitney Houston
Alone – Heart
Shakedown – Bob Seger
That Was a Close One – Earl Thomas Conley
1996
Tha Crossroads (facts) – Bone thugs-n-harmony
You're Makin' Me High/Let It Flow – Toni Braxton
How Do U Want It/California Love – 2Pac (featuring KC & JoJo)
Time Marches On – Tracy Lawrence
2005
We Belong Together – Mariah Carey
Behind These Hazel Eyes – Kelly Clarkson
Don't Phunk With My Heart – Black Eyed Peas
Fast Cars and Freedom – Rascal Flatts
Today in Broadcast History compiled by Ron Robinson