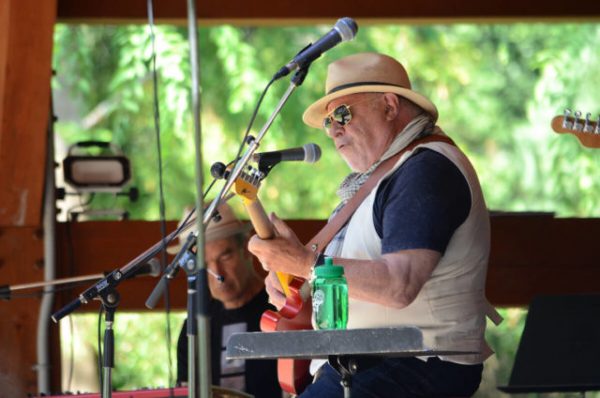 By Robert Moyes
Special to Black Press
June 2, 2022
There's a wonderful song by John Hartford called "Turn Your Radio On."
It captures the era when radio was king and families gathered around the old Sears Silvertone to listen to popular shows featuring bluegrass, country, and gospel tunes … interspersed with corny ads for kitchen soap and Wheaties breakfast cereal. That rosy feeling of yesteryear – but with even better music – will be evoked during the Vancouver Island MusicFest's Old-Time Radio Show, which pays loving tribute to the Western Canadian country music scene from days gone by.
"This is a unique performance that was created for us by musicologist, writer, and all-round radio man Peter North," explains VIMF artistic director Doug Cox. "It's an entertaining mix of nostalgia, humour and fantastic music."
Presented as musical theatre, it features as its host the incomparable Jim Byrnes. With his smoky, rich-as-bourbon voice that has sung every roots genre known to man, Jim is both a brilliant musician and an unparalleled raconteur – the perfect guide to introduce the show's stars and take the audience on this special musical journey.
Born in Calgary but long since based in Chemainus, Diamond Joe White is a talented singer-songwriter who's never gotten the fame he deserved. His career started in the 1970s, back in the vinyl era. A few of his songs charted over the years, and he received back-to-back Juno nominations for Country Male Vocalist in 1983 and '84.
Read More HERE