This is year three of the pandemic. Three years of being stuck in our houses. When was the last time you went for a walk with your friends? One of the nest things that came out of the pandemic was reconnecting with the simople act of going for a walk. There's something magical and simple about wandering around with someone you love to talk to, tasting the fresh air, being immersed in nature, and checking out cool hidden spots you've never been to before.
This week we bring back Buzz Knight who was a guest on Episode 136 in February of 2019. Back then we talked about his previous podcast Healthy Paranoia. His new one is called Takin' A Walk, and it's themed around Buzz simply going for a walk with guests, and having incredibly insightful conversations about their careers and what they see on the walk.
Buzz is a radio veteran himself, having spent most of his career as a Radio Executive. As such, the guests are often connections he's made through his career, but they also include people like authors, athletes, musicians, and business owners. The show's website says the podcast aims to "embrace the mindfulness associated with walking along with the beauty of storytelling and conversation," and I'd say it's right on target.
In this episode, we reconnect with Buzz about what he decided to start Takin' A Walk, and he shares some anecdotes about the unique challenges presented by recording a podcast while walking around the streets of NYC, Boston, Chicago or wherever he finds himself. We backtrack to Buzz's time in radio, and his company, Buzz Knight Media, which works with other media companies to develop their business strategy.
To get in touch with Buzz, you can follow him on Twitter or LinkedIn, or visit the Contact section of his website.
Click Here For A Full Transcript
Also a thanks to our latest sponsor, The CHR Prep Service. Click to get a free trial.
…
---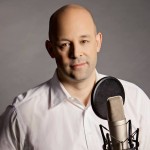 Matt Cundill works with radio groups on digital strategies and talent coaching. He recently started the Sound Off Podcast: The Podcast about Broadcast"
E-mail Matt: [email protected]
Twitter: @mattcundill
" The Sound Off Podcast is committed to helping broadcasters find their way through the digital revolution. "