—June 7, 2022 –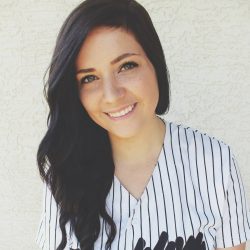 Shannon Burns of Bell Media 
Bell Media's Virgin Radio / iHeartRadio Canada Winner of the 2022 CMW Allan Waters Young Broadcaster of the Year Award in honour of Steve Young
Canadian Music Week (CMW) is pleased to announce the 2022 winner of the Allan Waters Young Broadcaster of the Year Award.
The winner is Shannon Burns, a bright young broadcasting talent who displays her considerable talent on Bell Media's 99.9 Virgin Radio Toronto/ Virgin National/ iHeartRadio. Shannon has been nominated numerous times over the past number of years, including being a runner up in 2021. 

The award presentation for this prestigious honour for Canada's best Young broadcaster, normally for those under the age of 30, but due to the lost Covid year, for one year only it was for those under 31.

There were many nominations and the choosing process was once again exceedingly difficult. CMW would like to take a moment to recognize the talented runners up: Kolter Bouchard from 102.1 the EDGE Toronto (Corus), and Tyler Carr of Energy 106 Winnipeg (Evanov).

Shannon Burns will be recognized during the 2022 Canadian Music Week at the luncheon on June 7th.
Neill Dixon, President and Founder of Canadian Music Week, says: ***Need Neill quote***
In 2021, Shannon transitioned from CHUM 104.5 to midday's on Toronto sister radio station 99.9 Virgin Radio. In her first ratings Shannon ranked # 1 in the A18-34 target demo and has never looked back. Today she is also Virgin Radio's syndicated Midday Host (airing on 9 Virgin Radio stations across Canada) the host of iHeartRadio Nights, and the iHeartRadio Top 20 Countdown, both airing on all 12 Virgin Radio stations across Canada, Canada's iHeartRadio correspondent and co-host for the successful Pop For Thought podcast.
With over 300 artist interviews under her belt, whether it's on the red carpet (TIFF, the MMVAs or the iHeartRadio Music Festival in Las Vegas,) backstage at a concert, on Zoom (thanks COVID) or now back in the studios you can often find Shannon chatting with the hottest celebrities like Taylor Swift, Ed Sheeran, Miley Cyrus and more.

Above all else, Shannon loves engaging and connecting with her audience on the radio and TikTok accumulating over 650k followers, over 37 million total likes and over 100 million total views on just her TikTok account alone.

Shannon is highly involved in the community. She works with Margot Community, an inclusive online network that helps provide women and gender-marginalized individuals one-on-one time with mentors in all industries.

Shannon uses social media as a platform to help promote sexual assault awareness, as well as highlighting issues within the LGBTQ+ community. She participated in recent Black Lives Matter and The Day For Truth And Reconciliation marches in Toronto and this year has raised $1,000 for the Canadian Cancer Society by participating in Dry February. Shannon is regularly a guest speaker for Radio & Broadcast College classes and mentors the students on a weekly basis.
Canadian Music Week thanks all those who nominated all these very worthy Young talented broadcasters. 
Canadian Music Week is Canada's leading annual entertainment event dedicated to the expression and growth of the country's music, media and entertainment industries. Combining multifaceted information-intensive conferences; a trade exposition; awards shows and the nation's largest new music festival. 
SOCIAL:
https://www.facebook.com/canadianmusicweek/
https://www.instagram.com/canadianmusicweek/
#CMW2022
Media Contact: Kristen Campbell, [email protected]