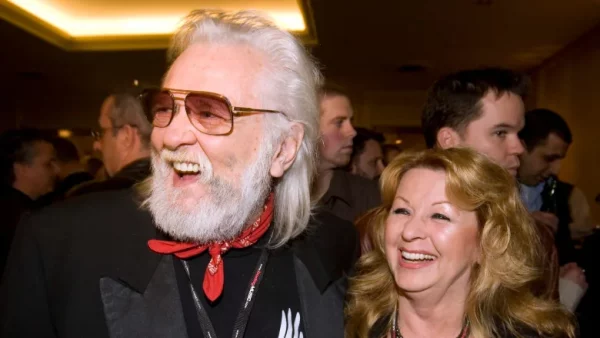 Southern rockabilly singer received honourary Order of Canada appointment in 2014
CBC News
May 29, 2022
Hawkins's band over the years included musicians and performers who went on to have their own success, including Roy Buchanan, Beverly D'Angelo, David Foster, Lawrence Gowan and Pat Travers.
But it was a specific five who would cement Hawkins's reputation in music lore as an elder statesman. Rick Danko, Levon Helm, Garth Hudson, Richard Manuel and Robbie Robertson eventually left Hawkins en masse for the United States. They backed Bob Dylan and then made their own mark as the Band, with critically hailed albums and hits such as The Night They Drove Old Dixie Down, Up on Cripple Creek and The Weight.
"We should thank Ronnie Hawkins in being so instrumental in us coming together and for teaching us the 'code of the road,' so to speak," guitarist Robertson said when the Band was inducted into the Rock and Roll Hall of Fame in 1994.
Read More HERE