ON THIS DAY in 1898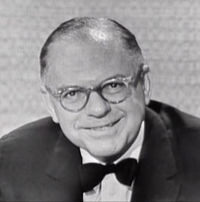 publisher & TV panelist Bennett Cerf was born in New York City. For 16 years the co-founder & head of Random House Publishing was a regular on CBS TV's Sunday night institution What's My Line.  He died Aug. 27 1971 at age 73.
In 1905, journalist Joseph C. Harsch was born in Toledo Ohio.  He was a working 'witness to history' over 60 years, primarily as a reporter for the Christian Science Monitor.  But he also served, and probably was better known, as a radio & TV commentator for each of the major networks … NBC, CBS & ABC.  He died June 3 1998 at age 93.
In 1915, singer Ginny Simms was born in San Antonio Texas. She was discovered in San Francisco by bandleader Kay Kyser, who made her a singing star on his radio quiz program the Kollege of Musical Knowledge. Because she left Hollywood in 1951 her TV appearances were few, including just two spots on The Ed Sullivan Show. She suffered a heart attack & died Apr 4, 1994 at age 78.
In 1918, actor Claude Akins was born in Nelson Georgia. His first TV stardom was as Sonny Pruett in the 1970's trucking series Movin' On, then played Sheriff Lobo on BJ & the Bear and The Misadventures of Sheriff Lobo. He appeared 10 times on Gunsmoke, at least 4 times on Murder She Wrote, and had one-shot guest spots on more than a dozen other TV shows.  He died of cancer Jan 27, 1994 at age 75.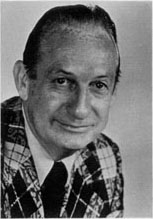 In 1919, sportscaster Lindsay Nelson was born in Campbellsville Tennessee.  He began as a University of Tennessee student spotter for Hall of Fame sportscaster Bill Stern, and became a premier broadcaster for CBS, NBC and WTBS over more than 3 decades. He spent seventeen years with the New York Mets, and three with the San Francisco Giants. For thirty-three years he covered college football, including twenty-six Cotton Bowls, five Sugar Bowls, four Rose Bowls and fourteen years announcing Notre Dame games.  He died June 15, 1995 at age 76.
In 1925, actress Jeanne Crain was born in Barstow Calif. After spending 12 years exclusively on the big screen, she began guesting on TV shows like Playhouse 90, Riverboat, GE Theatre, Burke's Law, & The Name of the Game etc, over the next 20 years.  She suffered a fatal heart attack Dec 14, 2003 & died at age 78.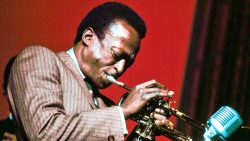 In 1926, jazz trumpeter Miles Davis was born in Alton, Illinois. Since his breakthrough with the Billy Eckstine Orchestra in 1944, Davis brought about a number of radical changes in jazz. In 1968, Davis began the process that eventually brought him to a fusion of jazz and rock in the 1970 album "Bitches Brew." He became a recluse for some years after a 1972 car crash, but re-emerged in 1981 with a new album and concert appearances. He died of pneumonia, respiratory failure and a stroke on September 28th, 1991 at age 65.
In 1927, William Roscoe Mercer was born in New York City.  He became one of the cities best known radio deejays under the air name of Rosko.   He was the first black news announcer on WINS.   After a stint as a DJ in California he returned to the Big Apple to pioneer alternative-format FM radio on first WOR-FM and then WNEW-FM.  He was claimed by cancer Aug. 1, 2000 at age 73.
In 1943, "Sorry, Wrong Number," CBS Radio's Suspense story that not only gave the series its biggest success, but also became "radio's most famous play," was heard for the first time, starring Agnes Moorehead.  Lucille Fletcher's story was aired seven more times between 1943 and 1960, each time provoking tremendous listener response.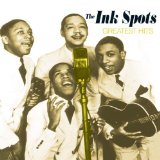 In 1946, "The Gypsy" by the Ink Spots hit #1 for 13 weeks on Billboard's Pop Music chart.
In 1951, in Phoenix, a country singer/songwriter (with his own local TV show) named Marty Robbins was signed by Columbia Records, leading to a string of country and pop hits over the next thirty years.
In 1956, 21-year old budding superstar Elvis Presley performed three shows at the Fox Theatre in Detroit. Tickets for all seats were $1.50.
In 1958, on the eve of her 38th birthday Peggy Lee recorded her next chart single "Alright, Okay, You Win" for the Capitol label.
In 1959, Lloyd Price was in New York City to record "I'm Gonna Get Married" (and the flip side "Three Little Pigs) as the followup to his biggest #1 single, "Personality."
In 1961, in Miami, 18-year old Elvis soundalike Ral Donner recorded his future Top Ten hit, "You Don't Know What You've Got (Until You Lose It)."
In 1964, the 16th Annual Emmy Awards saw top honors go to The Dick Van Dyke Show and its stars, Dick Van Dyke and Mary Tyler Moore.
In 1965, blues singer and harmonica player Sonny Boy Williamson died of tuberculosis at age 65 in Helena, Arkansas. Van Morrison, Aerosmith, The Who, The Animals, Yardbirds and Moody Blues all covered his songs.
Also on this date in 1965, guitarist Dave Davies of The Kinks stumbled onstage and knocked himself unconscious during a concert at Cardiff, Wales. The band was forced to call off the rest of its tour of Britain.
In 1966, Felton Jarvis took over from Chet Atkins as Elvis Presley's record producer, and had Elvis record his powerful gospel hit, "How Great Thou Art." Jarvis, a fan from the early days, was instrumental in moving the singer back to blues, gospel, and R&B-based material.
In 1968, the second Monterey Pop Festival in California was cancelled due to public pressure. Later, 52-thousand dollars and the festival's accountant were both reported missing.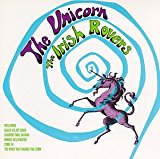 Also in 1968, the Irish Rovers' hit "The Unicorn" hit #7 on the charts.
In 1969, the Hollies recorded "He Ain't Heavy, He's My Brother" with Elton John on piano.
Also in 1969, on CBS-TV's Ed Sullivan Show, Sam & Dave  sang "Born Again," "Soul Man," and "I Thank You," while Mary Hopkin offered "Goodbye" and "Love Is the Sweetest Thing."  Other guests included Louis Nye and Theodore Bikel.
In 1970, Elton John made his U-S debut at the Troubador club in Los Angeles.
In 1973, Carole King's "Sunset Concert" performed for free in New York City's Central Park attracted as many 100-thousand people — at the time, the largest crowd ever to gather there to hear music.
In 1975, the No. 1 Billboard Pop Hit was "Before the Next Teardrop Falls," by Freddy Fender.
In 1977, "The Brady Bunch Hour" aired for the last time on ABC-TV.
In 1978, drummer Keith Moon performed for the last time with The Who in a private concert at the Shepperton Film Studio in England, for the movie, The Kid's Are Alright. He would die that September.
Also in 1978, after seeing The Hype (soon to become U2) appearing at the Project Arts Centre in Dublin, Paul McGuinness became their manager.
In 1981, blues shouter Roy Brown suffered a fatal heart attack at age 55. In 1947, Brown wrote and recorded "Good Rocking Tonight," which became a rhythm-and-blues hit the following year. Elvis Presley recorded the song in 1954 and also had a hit with it. Blues singers such as B-B King and Bobby (Blue) Bland have cited Roy Brown as a major influence.
In 1983, the No. 1 Billboard Pop Hit was "Flashdance … What a Feeling," by Irene Cara.
In 1985, CBS resumed weekly national play-by-play baseball on radio for the first time in 20 years as Brent Musburger called the game between the Los Angeles Dodgers and the New York Mets. The Mutual Broadcasting System was the last radio network to have offered regular-season coverage of baseball back in the 1960's.
Also in 1985, the pop/rock group, Wham! featuring George Michael, became the first group since the Bee Gees in 1979 to place three consecutive singles in the number one spot on the music charts. "Everything She Wants" started a 2-week run at number one on this day.
In 1986, folk singer Pete Seeger dedicated a free concert in Vancouver's Stanley Park to Olaf Solheim, who died after being evicted from a downtown hotel. Solheim had lived in the Patricia Hotel on and off for 60 years, but was kicked out when it was renovated for Expo '86 visitors.
In 1988, Debbie Gibson's "Foolish Beat" rose to the top of the pop charts, making her the youngest artist to write, sing and produce a #1 hit. She was 17 years old at the time.
In 1989, writer-producer Gary Usher, who helped define the California surfing sound in the 1960's, died in Los Angeles of cancer. He was 51. Usher produced records by the Beach Boys, the Surfaris and the Hondells among others. He also co-wrote numerous songs with Brian Wilson, including the Beach Boys hits "4-0-9" and "In My Room."
In 1990, actor Vic Tayback, who played Mel on the CBS sitcom Alice, suffered a fatal heart attack at age 60.
Also in 1990, at the PNE Coliseum in Vancouver, Fleetwood Mac played the first of 42 North American dates on their Behind The Mask world tour, their first since the departure of Lindsey Buckingham.
In 1991, "I Don't Wanna Cry" by Mariah Carey topped the charts and stayed there for 2 weeks. It was her fourth number 1 hit single.
Also in 1991, country star Randy Travis secretly married his manager, Lib Hatcher, in a civil ceremony in Hawaii. Travis was 32, Hatcher 49. The couple had kept their relationship from the public for years, fearing how fans might react to their age difference. But they finally owned up after tabloid accusations that Travis was gay.
Still on this date in 1991, 86-year-old country music legend Wilf Carter completed the Canadian leg of his farewell "Last Roundup Tour" with a concert at the Keystone Centre in Brandon, Manitoba. Carter died in 1996.
In 1992, Jay Leno took over the "Tonight Show," replacing Johnny Carson as regular host. Leno's first guest was Billy Crystal.
Also in 1992, Khalil Rountree, tour manager for Boyz II Men, was shot and killed at a Chicago hotel. He and the group were staying at the hotel while in Chicago on tour with rap star Hammer.
In 1994, school officials in Sarasota, Florida cancelled a second speech by Smokey Robinson after his talk the previous day at an anti-drug rally touched on religion. The cancellation prompted a flurry of angry calls from all parts of the U-S after the incident was publicized on two national radio shows. Officials said the U-S Supreme Court had banned promotion of religion during class activities.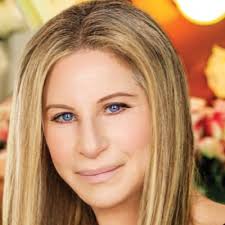 Also in 1994, Barbra Streisand postponed the first night of a six-night stand in Anaheim, Calif. She had come down with viral laryngitis.
Still in 1994, a German appeals court ordered rock band Run-Over Schoolchildren to pay tennis player Steffi Graf about 35-thousand dollars. The German group's song, "I Wanna Make Love With Steffi Graf," suggested she had an incestuous relationship with her father.
In 1995, an early recording of teenagers Mick Jagger and Keith Richards pounding out Chuck Berry riffs in a friend's living room sold for 80-thousand dollars U-S at an auction in London.
Also in 1995, country singer Dick Curless died of cancer in Augusta, Maine. He was 63. Curless, who wore a patch over his right eye, was best known for the trucker anthem "A Tombstone Every Mile," which made the top five on the Billboard country chart in 1965.
Still in 1995, Ringo Starr was a guest on CBS-TVs "Late Show With David Letterman."
In 1996, Bradley Nowell, lead singer of Sublime, died of a heroin overdose in a San Francisco motel room. He and the group's drummer, Floyd (Bud) Gaugh, had been doing drugs, and Gaugh awoke to find his bandmate dead.
Also in 1996, Buck the dog from the Fox sitcom Married with Children, died at age 13.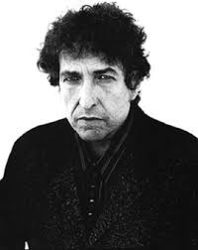 In 1997, Bob Dylan was admitted to a Los Angeles hospital after experiencing chest pains. He was released a week later after being treated for pericarditis, an inflammation of the sac that surrounds the heart. The illness forced Dylan to cancel a tour of Europe.
Also in 1997, Elvis Presley officially topped the list of best-selling dead entertainers with his sales in excess of one billion records.
In 1999, after eight years the 203rd and final episode of the sitcom "Home Improvement" starring Tim Allen aired on ABC.
In 2000, Wilson Pickett collected three W.C. Handy Awards during the Blues Foundation's ceremony at the Orpheum Theater in Memphis. The veteran R&B singer's set "It's Harder Now" was named soul/blues album of the year and comeback album of the year, and Pickett took honors for soul/blues male artist of the year.
In 2002, thirty Eminem fans were hurt after a crowd surge at a gig in Washington DC. Five people were taken to hospital, one man suffered a heart attack.
In 2003, 50 Cent started a four week run at No.1 on the Billboard singles chart with '21 Questions', the rapper's second No.1 hit.  And Marilyn Manson were at No.1 on the album chart with 'The Golden Age of Grotesque', the band's second No.1 album.
In 2004, Madonna canceled three shows in Israel after terrorists threatened to kill her and her kids. A spokesperson said she was targeted because she symbolizes the West and not because she practises the Jewish faith Kabbalah.
In 2005, Canadian guitar legend Domenic Troiano died at age 59. He had been diagnosed with prostate cancer a decade earlier. The former lead guitarist for The Guess Who & the James Gang had been in declining health for seven months.
Also in 2005, Carrie Underwood beat out Bo Bice to win the fourth season of Fox-TV's "American Idol."
In 2007, actor, comedian, drama teacher & game show panellist Charles Nelson Reilly died of pneumonia at age 76. Reilly won a Tony Award in 1962 for his role in the original production of How to Succeed in Business Without Really Trying. And he was later well known as a fixture on game shows such as Match Game and Hollywood Squares.
He also appeared more than 95 times on the Tonight Show with Johnny Carson.
In 2009, a former member of Wilco, who was suing the band over a royalties claim for $50,000, died at his home in Illinois at the age of 45.Jay Bennett worked as a sound engineer and played instruments for the band between 1994 and 2001.
In 2010, tracks by Bob Dylan, Robbie Robertson, Beck, Eels and Elvis Costello were featured on the soundtrack for the second season of the HBO'series "True Blood". Dylan's "Beyond Here Lies Nothin'" was featured as the title song on the season's final episode and played during the closing credits.
Also in 2010, "Black Gives Way To Blue," Alice In Chains' first CD in 14 years, went "Gold" with 500,000 units shipped. It entered the Billboard 200 at #5 with first-week sales exceeding 125,000 copies.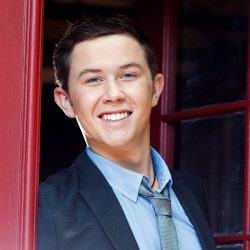 In 2011, U2's Bono and The Edge appeared on the finale of FOX-TV's American Idol, along with the cast of Spider-Man: Turn Off The Dark, to perform "Rise Above," a song from the show. The pair composed the score for the play. A short while later country-music-leaning Scotty McCreery was named winner of season 10.

In 2012, TV executive Lee Rich, who had a big hand in producing "The Waltons," "Dallas," "Eight is Enough" and many other hit TV shows, lost his battle with lung cancer at age 93.
In 2013, longtime radio talk show host and food critic Gene Burns, who wound up his career doing evenings at KGO Radio in San Francisco (1995-2011), died of complications from a stroke at age 72.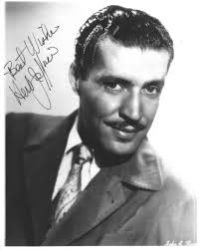 In 2014, singer/actor Herb Jeffries, who sang with the Duke Ellington Orchestra during the Swing Era, then became the first black singing cowboy of the movies,  suffered heart failure and died at the ripe old age of 100.  His biggest hit as a singer was "Flamingo" in 1941, which sold in the millions and became his signature song. Jeffries was sometimes referred to as the African-American Gene Autry, or the 'Bronze Buckaroo."
Also in 2014, Metallica's '91 self-titled album ("The Black Album") surpassed 16 million in U.S. sales, thus becoming the biggest seller of the SoundScan era (which began in '91).
In 2017, Frank 'Swingin' Sweeney, in 1964 the morning deejay and Music Director at WKNR Detroit, who went on to KYW Cleveland and then a career organizing and voicing major beauty pageants, doing promotion for Monuments Records, and concluding his working life as a New York City photojournalist, died at age 84.
Also in 2017, Linkin Park's "One More Light" debuted at #1 on the Billboard 200 chart. It was their first chart-topper since '12's "Living Things." And it came after the group suffered severe criticism for changes in their sound.
Today's Birthdays
Actress Ann Robinson (War of the Worlds, Fury) is 93.
Former White House news secretary/NBC correspondent Ron Nessen is 88.
Country singer Tom T. Hall is 86.
Actor Sir Ian McKellen (Vicious, Coronation Street, Tales of the City) is 83.
Country singer Jessi Colter is 79.
Actress-singer Leslie Uggams (Roots, Backstairs at the White House) is 79.
Director-Muppeteer Frank Oz (Sesame Street, Muppet Show) is 78.
Actress Karen Valentine (Room 222, Karen) is 75.
Actress Jacki Weaver (Blunt Talk, Gracepoint) is 75.
Singer Klaus Meine of Scorpions is 74.
Actor/voicist Joe Unger (Mary Shelley's Frankinhole) is 73.
Actress Patti D'Arbanville (Third Watch, Rescue Me, Guiding Light, New York Undercover) is 71.
Actress Connie Sellecca (Hotel, Second Chances) is 67.
Actress Hillary B. Smith (One Life to Live) is 65.
Singer-guitarist Paul Weller of The Jam is 64.
Actress Susan Diol (One Life to Live, Days of Our Lives, General Hospital) is 60.
Toronto-born actor-comedian Mike Myers (Sat. Night Live) is 59.
Actor Ray Stevenson (Black Sails, Dexter, Rome) is 58.
Actor Matt Borlenghi (All My Children, Days of Our Lives, The Bold & the Beautiful, Police Academy: The Series) is 55.
Actor Joseph D. Reitman (Townies) is 54.
Rock musician Glen Drover is 53.
Actress Anne Heche (Aftermath, Dig, The Legend of Korra, Hung, Men in Trees, Another World) is 53.
Fashion consultant/TV host Stacy London (What Not to Wear, The View) is 53.
Actress Octavia Spencer (Mom, Red Band Society) is 52.
Vancouver-born actor/voicist Michael Benyaer (Days of \Our Lives, ReBoot, The Real Adventures of Jonny Quest, Adventures of Sonic the Hedgehog) is 52. 
Actresses Sidney and Lindsay Greenbush (Little House on the Prairie) are 52.
Actor/voicist Jamie Kennedy (Legends of Chamberlain Heights, Heartbeat, Fanboy & Chum Chum, Ghost Whisperer, The Cleveland Show) is 52.
Rapper Daz Dillinger of Tha Dogg  Pound is 49.
Singer Lauryn Hill is 47.
Actor Ethan Suplee (My Name Is Earl, Boy Meets World) is 46.
Actor Vincent Piazza (Boardwalk Empire, Rescue Me) is 46.
Actor Cillian Murphy (Peaky Blinders) is 46.
Actress Erinn Hayes (Medical Police, Kevin Can Wait, Children's Hospital, Guys With Kids) is 46.
Actor Kick Gurry (Ten Days in the Valley) is 44.
Rock musician Todd Whitener (Tantric) is 44.
Actor Corbin Allred (Sabrina the Teenage Witch) is 43.
Producer/actress Terra Jolé (Little Women: Terra's Little Family, Little Women: LA) is 42.
Actress Esmé Bianco (Game of Thrones) is 40.
Actress-singer Lauren Frost (Even Stevens) is 37.
Actress Ann Pirvu (Reign) is 35.
Actor Steven Krueger (The Originals) is 33.
Actor Daniel Curtis Lee (Zeke and Luther, Ned's Declassified School Survival Guide) is 31.
Musician Guy Lawrence of Disclosure is 31.
Actor Bobby Lockwood (House of Anubis) is 29.
Actress/voicist Gabby Soleil (The Boondocks, Half & Half) is 27.
Actress Brec Bassinger (Bella and the Bulldogs, School of Rock, All Night) is 23.
Chart Toppers – May 25th
1944
Long Ago and Far Away – Helen Forrest & Dick Haymes
San Fernando Valley – Bing Crosby
I'll Get By – The Harry James Orchestra (vocal: Dick Haymes)
Straighten Up and Fly Right – King Cole Trio
1953
Song from Moulin Rouge – The Percy Faith Orchestra
I Believe – Frankie Laine
April in Portugal – The Les Baxter Orchestra
Mexican Joe – Jim Reeves
1962
Stranger on the Shore – Mr. Acker Bilk
I Can't Stop Loving You – Ray Charles
Old Rivers – Walter Brennan
She Thinks I Still Care – George Jones
1971
Joy to the World – Three Dog Night
Brown Sugar – The Rolling Stones
Want Ads – The Honey Cone
I Won't Mention It Again – Ray Price
1980
Call Me – Blondie
Funkytown – Lipps, Inc.
Don't Fall in Love with a Dreamer – Kenny Rogers with Kim Carnes
Starting Over Again – Dolly Parton
1989
Forever Your Girl – Paula Abdul
Real Love – Jody Watley
Soldier of Love – Donny Osmond
If I Had You – Alabama
1998
Torn – Natalie Imbruglia
I Get Lonely – Janet Jackson
Too Close – Next
This Kiss – Faith Hill
2007
Girlfriend – Avril Lavigne
Give It to Me – Timbaland featuring Nelly Furtado & Justin Timberlake
U & Ur Hand – Pink
Settlin' – Sugarland
Today in Broadcast History compiled by Ron Robinson