ON THIS DAY in 1892
Ralph Peer, the most notable talent scout of the 1920's, was born in Kansas City. His first session with Fiddlin' John Carson proved to be a landmark in country music. By 1927, Peer was working for Victor Records, and in August of that year assured himself a place in country music history by recording the first sessions of both Jimmie Rodgers and the Carter Family. He died in 1960 at age 68.
In 1922, Albertans with one of those newfangled radio sets heard the first broadcasts from the Edmonton Journal station CJCA.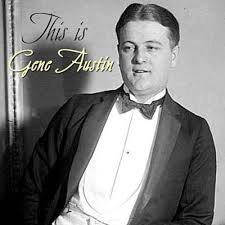 In 1926, the smash "Five Foot Two, Eyes of Blue" by Gene Austin rose to #1 on the 1926 hit parade.                                                                                                                          In 1941, actor Paul Winfield was born in Los Angeles. He had significant roles in early TV's Julia, and later the recurring role of Sam in Touched by an Angel.  He won an Emmy for a guest spot in Picket Fences, and was featured in the mini-series King, Backstage at the White House, Scarlett, Queen, and Roots: Next Generation.  One of his last assignments was as narrator on A & E's City Confidential. He died of complications from diabetes & a heart attack March 7 2004 at age 62.
In 1941, actor Paul Winfield was born in Los Angeles. He had significant roles in early TV's Julia, and later the recurring role of Sam in Touched by an Angel.  He won an Emmy for a guest spot in Picket Fences, and was featured in the mini-series King, Backstage at the White House, Scarlett, Queen, and Roots: Next Generation.  One of his last assignments was as narrator on A & E's City Confidential. He died of complications from diabetes & a heart attack March 7 2004 at age 62.
In 1955, Jack Benny signed off his last live network radio broadcast after a run of 23 years. Mr. Benny would now be devoting his time fully to TV. His program brought many of his old cronies to TV as well: announcer Don Wilson; bandleader Phil Harris; Eddie "Rochester" Anderson; singer Dennis Day; and Benny's wife, Mary Livingstone, although vanity as she got older curtailed Mary's TV appearances. Jack died December 26, 1974, Los Angeles, California, U.S.
Also in 1955, police in Bridgeport, Connecticut cancelled a Fats Domino concert over fears that a so-called 'rock 'n' roll riot' would ensue.
in 1958, singer Jerry Lee Lewis announced his marriage to his 14-year-old cousin, Myra, as he arrived in London. The resulting controversy caused Lewis to be booed off stage and forced the cancellation of all but three of his 37 scheduled British concerts. It would take years for Lewis's career to recover.
In 1960, the Seattle-based folksingers the Brothers Four sang "Greenfields" on CBS-TV's Ed Sullivan Show. And Canada's Wayne & Schuster did a skit from the Old West called "Frontier Psychiatrist."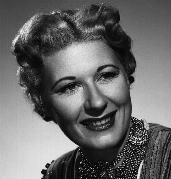 In 1961, actress/comedienne Joan Davis, who starred in several hit radio series and on the TV sitcom "I Married Joan," suffered a fatal heart attack at age 53.
Also in 1961, Ernie K-Doe, aka Ernest Kador Jr., joined the growing list of one hit wonders. "Mother-In-Law" was Ernie's one hit, and a #1 tune on U.S. pop music charts.
In 1962, at the 14th Emmy Awards, top honors went to the Bob Newhart Show, best actor E G Marshall & best actress Shirley Booth.
In 1965, the Beatles got their eighth consecutive #1 hit as "Ticket to Ride" rode to the top of the Billboard singles list. The song only topped the charts for one week.
Also in 1965, Columbia Records released Barbra Streisand's LP 'My Name is Barbra', three weeks after the award-winning CBS television special of the same name.
In 1966, the No. 1 Billboard Pop Hit was "When a Man Loves a Woman," by Percy Sledge. This was his only No. 1 song.  A remake by Michael Bolton reached No. 1 in 1991.
Also in 1966, at the 18th Emmy Awards, top honors went to The Fugitive, Dick Van Dyke & Mary Tyler Moore.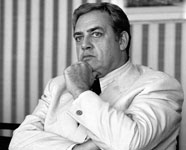 Still in 1966, New Westminster-born actor Raymond Burr starred as the last original Perry Mason episode titled 'The Case Of The Final Fade-Out' began filming. It featured writer Erle Stanley Gardner, creator of the fictional lawyer, as the presiding judge. Died December 26, 1974, Los Angeles, California, U.S at 76.
Again in 1966, Bruce Springsteen, at age 16, began his songwriting career in the back of a '61 Mercury en route to a recording studio. It was titled, "That's What You Get." The song was never released. We assume Bruce was just practicing.
In 1967, what was to become the Public Broadcasting System's longest-running children's program, Mister Rogers' Neighborhood, made its debut.

Also in 1967,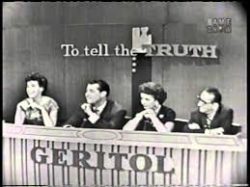 the final program of the original "To Tell the Truth" series was seen on CBS-TV. The panel game show had been on the air for over 10 years, with Bud Collyer as host. The show began a run in syndication in 1969 with Garry Moore as MC, and stayed intermittently on the air in various formats through 2002.  It reappeared in 2016 with Anthony Anderson as MC on ABC.
Still in 1967, on NBC-TV's "Tonight Show," Florence Ballard sang as a member of The Supremes for the final time.
Again in 1967, The Monkees released their third album, "Headquarters," the one album on which they played their own instruments, and had also written some of the songs.
In 1968, Frank Sinatra appeared at the Oakland Coliseum in California backed by a full orchestra. The concert was a Democratic Party fundraiser.
Also in 1968, the second Cream LP "Disraeli Gears" was certified as a Gold Record.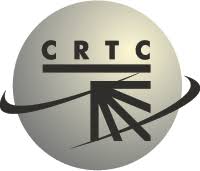 In 1970, the Canadian Radio-Television Commission (CRTC) introduced Canadian content program rules for radio and TV.  The CanCon requirements (30% for radio, 55% for TV prior to 6 pm & 40% 6pm to midnight) took effect Sept. 1971 for the private sector.
Also in 1970, The Guess Who from the Winnipeg area earned a Gold Record in the US for both the album and single, 'American Woman.' It would be one of three million-seller awards for the group. Their other hits included, 'These Eyes,' 'Laughing' and 'No Sugar Tonight.'
In 1971, the Rolling Stones album 'Sticky Fingers' started a four-week run at No.1 on the Billboard charts. It was the group's second  No.1 album, and the first full LP with guitarist Mick Taylor after he replaced Brian Jones. The set featured 'Brown Sugar', 'Bitch' and Wild Horses.'
In 1972, the No. 1 Billboard Pop Hit was "Oh Girl," by the Chi-Lites.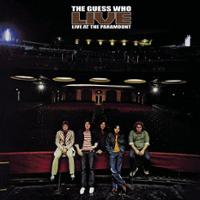 Also in 1972, The Guess Who were in Seattle to record their "Live at the Paramount" album.
In 1975, the Freddy Fender hit single 'Before the Next Teardrop Falls' was certified as a Gold Record.
In 1976, Wings started a five week run at No.1 on the Billboard singles chart with 'Silly Love Songs', Paul McCartney's fifth No.1 hit since leaving The Beatles.
In 1979, the touring UK band The Police played their first concert in Vancouver.
Also in 1979, Cheap Trick's 'breakthrough L-P "Live at Budokan" was certified Gold in the U-S. It eventually sold more than one-million copies, delaying the release of the group's followup album, "Dream Police."
In 1980, a noteworthy event for the broadcast community as actress Marlo Thomas and talk show host Phil Donahue got married.
In 1981, Darryl Hall & John Oates' second #1 single "Kiss on My List" was certified Gold.
In 1984, the final episode of "Hart to Hart" aired on ABC-TV.
In 1985, the No. 1 Billboard Pop Hit was "Everything She Wants," by Wham.
In 1986, actor Martin Gabel suffered a fatal heart attack at age 63.  He appeared as a panelist on TV's What's My Line on 113 Sundays, but his most noteworthy broadcast work was as narrator on the May 8, 1945 CBS radio broadcast of Norman Corwin's epic dramatic poem On a Note of Triumph, at the end of World War II in Europe. The broadcast proved so popular that the CBS, NBC, Blue and Mutual networks broadcast a second live production on May 13, which was also released on record. Gabel was a charter member of Orson Welles' Mercury Theatre, and had a key role as the lead's husband in the CBS radio daytime drama Big Sister.
Also in 1986, Cher called David Letterman "an asshole" as she guested on his NBC-TV "Late Night" show.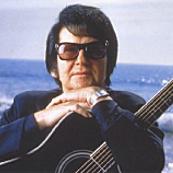 In 1987, singer Roy Orbison performed his smash hit 'Oh Pretty Woman' on NBC-TV's "Saturday Night Live."
In 1989, independent record promoter Ralph Tashjian became the first person ever convicted under the 29-year-old U-S payola law. He pleaded guilty in Los Angeles to distributing cash and cocaine to a radio station in order to get airplay for records by Bruce Springsteen, Elvis Costello and Laura Branigan.
In 1991, the Memphis Commercial Appeal fired music critic Ron Wynn after he reviewed a performance by the hard rock band Lynch Mob. There was one only problem — the group never showed up for the concert. Wynn said he arrived late for the show by Cinderella, Nelson and Lynch Mob, and gathered his information on the opening act from other concertgoers.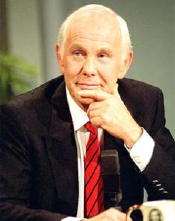 In 1992, Johnny Carson hosted The Tonight Show for the last time. It was the end of three decades of late nights spent with Carson and his sidekick, Ed McMahon and bandleader, Doc Severinsen. Comedian Jay Leno replaced Carson the following week. Johnny died January 23, 2005, Los Angeles, California, U.S. at 80.
Also in 1992, Ringo Starr released "Time Takes Time," his first studio album in nine years. To promote it, Starr toured with an all-star band that included his son Zak on drums, along with Burton Cummings, Dave Edmunds and Todd Rundgren.
Still on this date in 1992, members of the rap group NWA were arrested after a brawl in a New Orleans hotel lobby. Police on horseback were brought in to control the fighting, which involved about 50 people. The battle started when some of the rappers and their entourage were denied entry to the hotel because they didn't have passes.
In 1993,  more than 40-thousand fans packed a heavily-secured park along Tel Aviv's beachfront to see Guns N' Roses kick off a 15-country European tour. Tickets were 43-dollars — the highest ever price for a rock concert in Israel.
In 1995, the Laverne and Shirley show's 20th anniversary reunion special was televised.
In 1996, Garth Brooks celebrated his 60-millionth album sold with a 1960's theme party in Nashville. The Recording Industry Association of America said Brooks was the best-selling country artist of all-time, and second to the Beatles among all artists in the U-S.
 In 1997, the hit-making Fleetwood Mac lineup of Mick Fleetwood, John McVie, Christine McVie, Lindsey Buckingham and Stevie Nicks reunited for their first full-fledged public performance in 15 years. The show was one of two taped at the Warner Brothers studio in Burbank, California for an M-T-V special and a live album. Nicks stopped the concert — twice — because she forgot the words to "Dreams," Fleetwood Mac's only number-one single.
In 1998, iconic Los Angeles Top 40 disc jockey Robert W. Morgan, one of the original Boss Radio personalities at KHJ AM, who has his own star on the Hollywood Walk of Fame, succumbed to lung cancer at age 60.
 In 1999, brisk ticket demand turned Bruce Springsteen's five show gig in July at New Jersey's Continental Airlines Arena into a 15 show stand. The reunion shows (with the E Street Band) set the record for one stay at a single arena.
In 2001, actor Whitman Mayo, best remembered as Grady on TV's Sanford and Son, suffered a fatal heart attack at age 70.
Also in 2001, the final episode of the sitcom "3rd Rock from the Sun" aired on NBC.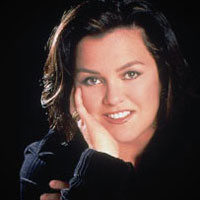 In 2002, Rosie O'Donnell hosted the last episode of her original talk show series. The syndicated daytime hit had run six years.
In 2004, actor Richard Biggs, who played doctors on TV's Strong Medicine & on Babylon 5, died from an aortic tear at age 44.
In 2005, country music singer-songwriter Terry Carisse, known for penning songs including "Sparkle in Her Eyes," "Love Sweet Love" and "Windchip, " died of cancer at age 62. The Ottawa singer released seven albums in the 1970s and '80s and had 32 charted singles in Canada during his career.
Also in 2005, voice actor Thurl Ravenscroft who was Tony The Tiger in more than 500 Kellogg's TV commercials, and who sang "You're A Mean One, Mr. Grinch" in the animated special "How The Grinch Stole Christmas!," succumbed to prostate cancer at age 91.
Still in 2005, Mamma Mia!, the longest-running show in the 98-year history of Toronto's Royal Alexandra theatre, ended after 2,044 performances and 200-million dollars in ticket sales.
Again in 2005, Dave Matthews Band were at No.1 on the Billboard album chart with 'Stand Up.' The album entered the chart at No.1 with sales of 465,000. Features the singles 'American Baby,' 'Dreamgirl,' and 'Everybody Wake Up.'
In 2006, in Las Vegas, 62-year old singer Mary Wilson, an original member The Supremes, underwent successful heart bypass surgery to relieve five clogged arteries.
In 2007, the Smashing Pumpkins played their first show in more than six years in Paris. Original members, frontman Billy Corgan and drummer Jimmy Chamberlin, were augmented by Ginger Reyes (bass), Jeff Schroeder (guitars) and Lisa Harriton (keyboards). 
In 2009, ABC's Good Morning America kicked off their summer concert series with a live performance by Green Day in New York's Central Park.
In 2010, music cable channel VH1 aired Dedicated To Dio in honor of the life and musical career of Ronnie James Dio who passed away from stomach cancer a week earlier. Dio fronted Black Sabbath, Dio, Rainbow, and Heaven & Hell during his lengthy career.
In 2012, actress Janet Carroll, who had recurring supporting roles in the TV series Married … With Children (Fox) and Murphy Brown (CBS), died at age 71 after a long illness.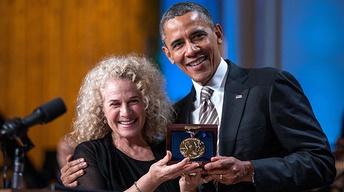 In 2013, in a ceremony at the White House, singer-songwriter Carole King became the first woman to receive the Gershwin Prize for Popular Song. President Obama called Ms. King a "living legend."
In 2014, actor Matthew Cowles, best known for his role as villain Billy Clyde Tuggle on the long-running ABC soap opera All My Children, and who was married to actress Christine Baranski for the previous 30 years, died of congestive heart failure at age 69.
Also in 2014, Buffalo Bills called for a Bon Jovi boycott after Jon Bon Jovi expressed an interest in buying the Bills and moving them to Toronto.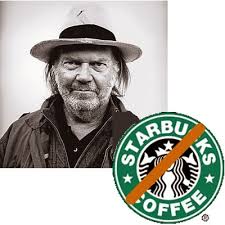 In 2015, Neil Young previewed his"Rock Starbucks" on the Democracy Now website. The track, from his album "The Monsanto Years," was highly critical of the ubiquitous coffee chain. "I am not going to support a company that actively tries to defeat the will of the people by fighting their right to know what is in the food they eat," wrote Young, explaining the song.  
In 2017, actress Dina Merrill, the heiress to two fortunes who guest starred on TV series like Mission Impossible, Bonanza, Batman, Hotel and Murder She Wrote, died at age 93 with Lewy Body dementia.
Today's Birthdays
Pianist/conductor Peter Nero is 88.
Actor-director Richard Benjamin (He & She, Quark) is 84.
Actor Frank Converse (NYPD, Movin' On) is 84.
Vancouver-born former actress Barbara Parkins (Peyton Place, Scene of the Crime) is 80.
Songwriter Bernie Taupin is 72.
Actor-producer Al Corley (Dynasty) is 66.
Actress Linda Emond (One Life to Live, Law & Order: SVU) is 63.
Singer Morrissey is 63.
Actor Michael Kostroff (The Wire, Sonny with a Chance, The Deuce) is 61.
Actress Ann Cusack (Jeff Foxworthy Show, Brotherhood of Poland New Hampshire) is 61.
Bassist Dana Williams of Diamond Rio is 61.
Guitarist Jesse Valenzuela of Gin Blossoms is 60.
Actor Mark Christopher Lawrence (Chuck) is 58.
Singer Johnny Gill is 56.
Actress Brooke Smith (Ray Donovan, Grey's Anatomy, Crossing Jordan) is 55.
Winnipeg-born bassist Dan Roberts of Crash Test Dummies is 55.
Actor Michael Kelly (House of Cards, Criminal Minds: Suspect Behaviour, Level Nine) is 53.
Model /actress Naomi Campbell (Cosby Show, New York Undercover) is 52.
Actress Anna Belknap (CSI:NY, Medical Investigation) is 50.
Actress Alison Eastwood (Lesser Evil, They Are Among Us, I'll Be Seeing You) is 50.
Singer Donell Jones is 49.
Actor Sean Gunn (Gilmore Girls, H+) is 48.
Actress A.J. Langer (Private Practice, My So-Called Life, Three Sisters) is 48.
Montreal-born actor Marc Trottier (No Surrender, Human Trafficking) is 46.
Actress Sharon Hinnendael (Look) is 46.
Actress Noa Tishby (Dig) is 45.
Actor J.D. Williams (The Wire, Oz) is 44.
Actress Ginnifer Goodwin (Once Upon a Time, Big Love) is 44.
Actress Maggie Q. (Designated Survivor, Stalker, Nikita) is 43.
Singer Vivian Green is 43.
Actress Nazanin Boniadi (Homeland, Scandal, How I Met Your Mother, General Hospital) is 42.
Singer/songwriter Rachel Platten is 41.
Seattle's Olympic gold-medal speed skater and "Dancing with the Stars" winner Apolo Anton Ohno is 40.
Victoria-born CTV2 Weathercaster/Virgin Radio Morning host Brittany King is 37.
Actress Tao Okamoto (Hannibal, The Man in the High Castle) is 37.
Actress Molly Ephraim (Last Man Standing) is 36.
Actress Sharon Hinnendael (Look) is 36.
Actress Heida Reed (Poldark) is 34.
Actress Alexandra Dowling (The Musketeers) is 32.
Actress Anna Baryshnikov (Superior Donuts) is 30.
Actor Sam Rintoul (The Terror) is 27.
Actor Charlie DePew (Famous in Love, The Goldbergs) is 26.
Dancer/actress Camren Bicondova (Gotham) is 23.
Chart Toppers – May 22
1950
My Foolish Heart – The Gordon Jenkins Orchestra (vocal: Eileen Wilson)
Bewitched – The Bill Snyder Orchestra
If I Knew You Were Comin' I'd've Baked a Cake – Eileen Barton
Birmingham Bounce – Red Foley
1959
Kansas City – Wilbert Harrison
A Teenager in Love – Dion & The Belmonts
Dream Lover – Bobby Darin
The Battle of New Orleans – Johnny Horton
1968
Tighten Up – Archie Bell & The Drells
Mrs. Robinson – Simon & Garfunkel
A Beautiful Morning – The Rascals
I Wanna Live – Glen Campbell
1977
Sir Duke – Stevie Wonder
Couldn't Get It Right – Climax Blues Band
I'm Your Boogie Man – KC & The Sunshine Band
Luckenbach, Texas (Back to the Basics of Love) – Waylon Jennings
1986
Greatest Love of All – Whitney Houston
Why Can't This Be Love – Van Halen
What Have You Done for Me Lateley – Janet Jackson
Ain't Misbehavin' – Hank Williams Jr.
1995
This is How We Do It – Montell Jordan
Have You Ever Really Loved a Woman? – Bryan Adams
Water Runs Dry – Boyz II Men
Gonna Get a Life – Mark Chesnutt
2004
Naughty Girl – Beyoncé Knowles
The Reason – Hoobastank
I Don't Wanna Know – Mario Winans featuring Enya & P. Diddy
Mayberry – Rascal Flatts
Today in Broadcast History compiled by Ron Robinson