There's a lot of potential to make money, or lose it, in Las Vegas. In fact, that's pretty much the whole point of the city. Most people head down there to try their hand at the slots, play a few rounds of blackjack, take in some spectacular shows, or bet it all on a high-stakes poker match. But you don't see many people betting on the city itself.
Jeff Walker is an exception to that rule. A former radio personality in Calgary, Winnipeg and Edmonton, Jeff has turned his voice and experience into a podcast all about Vegas. The Jeff Does Vegas podcast gives listeners a comprehensive guide to the city he fell in love with, from trip reports to restaurant reviews and attraction recommendations. It's become his most successful venture yet, and continues to grow to this day.
In this episode, I speak to Jeff about his long and illustrious radio career, during which he found himself in quite a few "interesting" situations, as well as its rather abrupt end. We also talk about how he fell in love with Vegas, why he decided to start podcasting, how he built up his show, and the effect 2 years of COVID restrictions had on his show- A show which mainly revolved around him flying from Canada to Vegas 8 times a year. Yeah, it wasn't pretty.
With that being said, now that he can head back to Sin City, the podcast is back with a vengeance. You can check it out on his website, and follow Jeff on Twitter, Instagram or Facebook for more updates.
Click Here For A Full Transcript
Also a thanks to our latest sponsor, The CHR Prep Service. Click to get a free trial.
…
…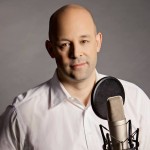 Matt Cundill works with radio groups on digital strategies and talent coaching. He recently started the Sound Off Podcast: The Podcast about Broadcast"
E-mail Matt: [email protected]
Twitter: @mattcundill
" The Sound Off Podcast is committed to helping broadcasters find their way through the digital revolution. "