ON THIS DAY in 1913
band leader Woody Herman was born in Milwaukee. He joined Isham Jones' band in 1934 and took over that orchestra two years later when Jones retired because of ill health. The band became the first Woody Herman Herd, and was known as "The Band That Plays the Blues." The band's fortunes began to grow following the 1939 release of their recording of "Woodchopper's Ball." Herman's band became louder and more brassy in the mid-'40s and topped major magazine polls. He died of congestive heart failure Oct. 29th, 1987 at age 74, virtually penniless because of a major debt to the IRS due to a larcenous bookkeeper back in the 1960's.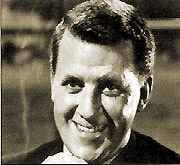 In 1916, broadcaster/actor Bernard Braden was born in Vancouver. He began in radio at CJOR & CBR, and left in the late 1940s with wife Barbara Kelly for England where he joined the BBC. Their first major success was called An Evening At Home With Bernard Braden And Barbara Kelly. He is probably best remembered in England for The Braden Beat, a popular consumer affairs TV programme. In 1976, he hosted a shortlived quiz show for London Weekend Television called the Sweepstakes Game. He died Feb 2 1993 following a series of strokes, at age 76.
In 1919, pianist Liberace, whose full name was Wladziu Valentino Liberace, was born in West Milwaukee, Wisconsin. His overly sentimental pop tunes and frilly, condensed versions of the classics built him into one of the hottest show business personalities in the 1950's. Liberace's trademarks included candelabra on the piano and outlandish costumes that weren't matched until some 1970's rock groups. He died February 4th, 1987 of AIDS-related conditions at age 67.
In 1925, radio station WHAS, in Louisville, Kentucky, originated the first network broadcast of the Kentucky Derby.
In 1929, the anthology crime series True Detective Mysteries began its almost 30 year run, debuting on CBS radio, though its most popular years (1944-58) were on Mutual.
Also in 1929, Paul Whiteman and his orchestra backed Bing Crosby for the tune, Sposin', which "Der Bingle" recorded for Columbia Records.
In 1930, jazz singer Betty Carter was born Lillie Mae Jones in Flint Michigan.  She gained renown for her improvisational technique and idiosyncratic vocal style. She toured with Lionel Hampton & Miles Davis. In 1988 she won a Grammy for her album Look What I Got! and sang in a guest appearance on The Cosby Show. In 1994 she sang at the White House. She died from pancreative cancer Sept. 26, 1998 at age 68.
In 1932, the Canadian Radio Broadcasting Act was passed in Ottawa, subjecting private stations to the control of the Canadian Radio Broadcasting Commission (CRBC). Five years later the Commission became the CBC.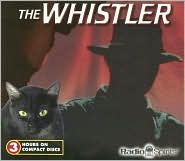 In 1942, the longtime radio thriller The Whistler debuted on (CBS) the Columbia Broadcasting West Coast network, sponsored by Signal Oil. With numerous subsequent shorter runs on the full CBS network it continued until 1955.
In 1947, Barbara Lee of the Chiffons was born in New York City. The group had several hits in the early 1960's, including 1963's "He's So Fine." She died May 15, 1992 on the eve of her 45th birthday.
In 1948, the body of CBS News correspondent George Polk was found in Greece a week after he disappeared while covering the country's civil war. His hands and feet had been tied and he'd been shot in the head at point-blank range.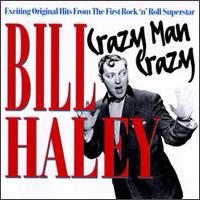 In 1953, Bill Haley and His Comets made it to the Billboard music charts for the first time with Crazy Man Crazy. The tune went to number six and became the first rock 'n' roll record to make the pop music chart.
Also in 1953, Joe, Vic, Ed and Gene, The Ames Brothers were in New York City recording their next major hit for RCA Victor, "You, You, You."
In 1954, Nat "King" Cole headlined CBS TV's Ed Sullivan Show, singing a medley that included "Answer Me My Love" and "Calypso Blues."Actors John Forsythe and David Wayne performed a scene from Broadway's "Teahouse of the August Moon." Others on the playbill were Ted Lewis, accordionist Dick Contino, and English comedian Richard "Mr. Pastry" Hearne.
In 1955, the CBC Symphony Orchestra made its public debut at Massey Hall in Toronto. Formed in 1952, the orchestra was disbanded 12 years later.
In 1959, the No. 1 Billboard Pop Hit was "Kansas City," by Wilbert Harrison.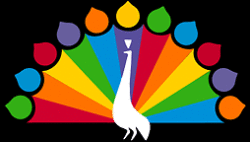 In 1960, a research study reported that TV commercials 'in living color' were over three times more effective than black and white ads.
Also in 1960, Billboard magazine reported that Berry Gordy was forming Motown Records in Detroit.
In 1964, Mary Wells started a two week run at No.1 on the Billboard singles chart with 'My Guy.'
In 1965, the Rolling Stones appeared with Chuck Berry on the television show "Hollywood A-GO-GO."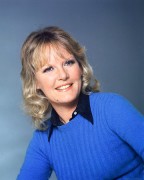 That same night in 1965, Petula Clark appeared on CBS TV's "Ed Sullivan Show" and sang her current hit "I Know a Place" and "Heart." And standup comic Alan King did a routine about parents misbehaving at his kid's Little League.
Still with this Sunday in 1965, "Cross Country Check Up" debuted on CBC Radio.  Its first topic was a debate over a nationally publicly-funded health-care system–hence its title.  It remains one of CBC Radio's most popular programs and is still on the air 55 years later.
In 1966, the Beach Boys 11th studio album "Pet Sounds" was released by Capitol Records. Although it only barely made the top 10, the album has since become regarded as a classic and the Beach Boys' best.
Also in 1966, Frank Sinatra recorded one of his last charted hits "Summer Wind."
in 1968, in Muscle Shoals Alabama, Tony Joe White recorded his future Top Ten hit "Polk Salad Annie" for Monument Records.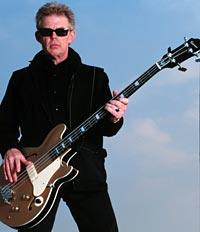 In 1969, rocker Jack Cassady (Jefferson Airplane) was arrested for possession of marijuana at the Royal Orleans Hotel in New Orleans. He received a two and a half year suspended sentence.
Also in 1969, John Lennon, who'd been declared "an inadmissible immigrant to the U.S.," sought a new visa to visit America. Lennon's original visa had been revoked ten days earlier because of his drug conviction the previous November.
Still in 1969, rocker Pete Townsend spent the night in jail for assaulting a man during a 'Who' gig at New York's Fillmore East. What Townshend didn't know was the man who jumped onto the stage was a plainclothes policeman trying to warn the audience that a fire had broken out next door. The Who guitarist was later fined $30 for the assault.
In 1970, co-founder Randy Bachman left the Winnipeg-based Guess Who. He was about to form the Bachman-Turner Overdrive.
Also in 1970, Marty Balin, vocalist of the Jefferson Airplane, and two others were charged in suburban Minneapolis with possession of marijuana and contributing to the delinquency of minors after a party involving underage girls. Balin ended up paying a 100-dollar fine.
Still in 1970, Crosby Stills Nash & Young went to No.1 on the Billboard album chart with 'Deja Vu'.
In 1974, Neil Young made a surprise appearance at The Bottom Line in New York and played songs from his new Reprise album 'On The Beach.'
Also in 1974, Queen cancelled the remaining dates on their U.S. tour after guitarist Brian May collapsed with hepatitis.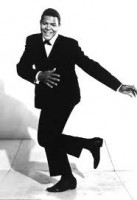 In 1975, NBC-TV's "The Midnight Special" featured a retro tribute hosted by Chubby Checker, with appearances by Bo Diddley, the Drifters, Danny & the Juniors, Lesley Gore, the Angels and the Tymes.
In 1976, the No. 1 Billboard Pop Hit was "Silly Love Songs," by Wings. The song was written in reaction to critics who said McCartney's music was fluff.
In 1979, having sold more than half-a-million copies, Waylon Jennings' Greatest Hits album was certified as a Gold Record.
In 1980, in Memphis, Dr. George C. Nichopoulous was formally charged with 14 counts of overprescribing drugs to Elvis Presley, Jerry Lee Lewis and nine other patients. Although acquitted the following November the case was reopened twelve years later, which resulted in him losing his license to practice. He had written as many as 10,000 prescriptions for Elvis in the first 8 months of 1977 alone.
Also in 1980, ABC aired what turned out to be The Carpenters' final TV special, "Music, Music, Music."  Guests included singers Ella Fitzgerald and John Davidson.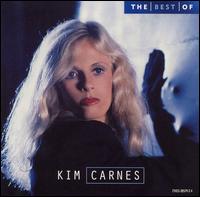 In 1981, former New Christy Minstrels member (with Kenny Rogers) Kim Carnes started a nine week run at No.1 on the Billboard singles chart with 'Bette Davis Eyes', her one and only chart topper.
Also in 1981, pianist, arranger and producer Ernie Freeman suffered a fatal heart attack at age 58. His 1957 recording of "Raunchy" reached number four on the Billboard chart. Freeman also produced records for Frank Sinatra, Dean Martin and Connie Francis.
In 1983, Michael Jackson's famous "moonwalk" was seen by the public for the first time as he performed "Billie Jean" on the "Motown 25" anniversary special on NBC.
In 1984, comedian Andy Kaufman, who played Latka Gravas on the TV sitcom Taxi, and guested 15 times on Sat. Night Live, lost his battle with lung cancer at age 35.
Also in 1984, Prince released what would soon be his first #1 single "When Doves Cry."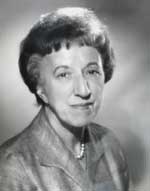 In 1985, actress Margaret Hamilton, best remembered as the Wicked Witch in The Wizard of Oz, died from a heart attack at age 82. Over the first 30 years of the TV era she had acted on some of the great series, including Lou Grant, Studio One, US Steel Hour, Hallmark Hall of Fame, Playhouse 90, Mister Rogers' Neighborhood, & As The World Turns.
Also in 1985, Columbia Records handed over a royalty check for $6.5 million from the first 8 weeks of sales of "We Are The World." The total raised for the USA for Africa Foundation would eventually top $50 million.
In 1986, country singer Johnny Paycheck was convicted of shooting and wounding a man after an argument in a bar in Hillsboro, Ohio. Paycheck, best known for his 1978 hit "Take This Job and Shove It," served almost two years in prison.
In 1987, "With or Without You" by U2 topped the charts and stayed there for 3 weeks.
In 1990, in Los Angeles, singer-dancer-actor Sammy Davis Jr. lost his long battle with  throat cancer at age 64. Davis began his show business training early, travelling with his father Sammy Senior and uncle Will Mastin in a vaudeville act. He made his Broadway debut in "Mr. Wonderful" in 1956, and played New York again in 1966's "Golden Boy." Davis's movie appearances were largely forgettable, the highlight being his role as Sportin' Life in "Porgy and Bess" in 1959. He was also a frequent Las Vegas headliner and a recording star with such hits "I've Gotta Be Me" from 1969 and "The Candy Man," a number-one hit in 1972.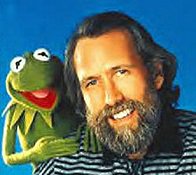 Also in 1990, innovatve muppeteer Jim Henson, of TV's Sesame Street & The Muppet Show, succumbed to pneumonia exacerbated by a rare streptococcal infection at age 53.
In 1992, Weird Al Yankovic's "Smell Like Nirvana" hit #35 in the U.S.
In 1993, singer Marv Johnson, who helped create the Motown sound with Berry Gordy Junior, died after suffering a stroke at a concert in Columbia, South Carolina. He was 54. Johnson recorded the first-ever Motown single, "Come to Me," in 1959.
In 1995, the final episode of "In the Heat of the Night" aired on NBC-TV.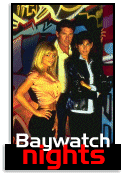 In 1997, the final episode of the syndicated series "Baywatch Nights" aired across the US.
In 1998, Keith Richards hurt his chest and broke a few ribs when he fell off a ladder while reaching for a book of nude art at his Connecticut home. The accident forced the Rolling Stones to postpone the European leg of their "Bridges to Babylon" tour.
Also in 1998, the "Titanic" soundtrack slipped from the top of the Billboard album chart. It was dethroned after 16 weeks by "Before These Crowded Streets" from the Dave Matthews Band.
In 1999, Paul Brandt and Claudia Church answered the call of their country when they headed to Bosnia to entertain U.S. troops there. The trip was the first USO junket for both.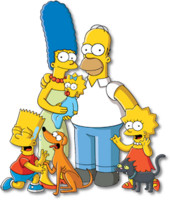 Also in 1999, the 225th episode of "The Simpsons" was broadcast. The animated show has been airing since January 14, 1990.
Still in 1999, NBC aired the TV movie "Double Platinum" starring Diana Ross as the estranged mother of R&B singer Brandy.
In 2000, The Artist Formerly Known As Prince announced that he would start using his name again. The singer said the reason for switching back was because his publishing contract with Warner/Chappell, made under the name Prince, had expired at the end of 1999.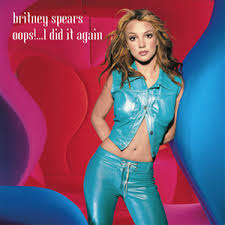 Also in 2000, the Britney Spears album "Oops!..I Did It Again" was released.
In 2001, it was announced that BCTV News anchor Bill Good would be leaving to host the 6 pm news on the rival local CTV outlet beginning September 1st. Pamela Martin soon followed.
In 2002, Cher guest starred on the "A.I.: Artificial Insemination" episode of NBC-TV's sitcom "Will & Grace."
In 2003, former child actor Adam Rich (Eight is Enough) was placed on three years probation after pleading 'no contest' to misdemeanor charges of driving under the influence of a controlled substance. He was also fined $1,200 and ordered to take part in a 60-day drug treatment program.
In 2004, choreographer June Taylor, whose dance routines opened the Jackie Gleason Show on CBS TV each week, died at age 86.
Also in 2004, Usher was at No.1 on the Billboard singles chart with 'Burn,' his second chart topper of 2004.
In 2005, the series finale of "Everybody Loves Raymond" aired on CBS TV.
In 2006, Richard Hatch, the first winner of the million dollars on the debut season of CBS-TV's "Survivor," was sentenced to more than four years in prison for evading the taxes on his reality TV prize plus other income.
Also in 2006, confirming a spate of rumours, Paul McCartney and his second wife, Heather Mills McCartney, announced they were separating after four years of marriage.
In 2009, Bob Dylan went to No.1 on the Billboard album chart with 'Together Through Life', his 33rd studio album.
Also in 2009, on the day following the release of their "21st Century Breakdown," Green Day performed on the season finale of NBC's Saturday Night Live.
In 2010, heavy-metal singer/guitarist Ronnie James Dio, who played with Elf, Rainbow, Black Sabbath, and his own band Dio, succumbed to his advanced stomach cancer at age 67.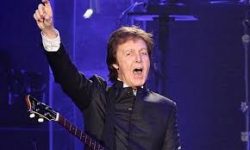 Also in 2010, Paul McCartney told Scotland's Sunday Mail newspaper that he was convinced that the Beatles would have re-formed in recent years if all the members had survived. He said they'd been asked to reunite shortly after the split, but said "It wasn't really a good idea then, but I think if this much time had elapsed, I could easily see it happening. Somebody would have said, 'Oh, go on. Just for a laugh.'"
In 2011, comedian Bill Skiles, the wacky half of the Skiles and Henderson comedy duo, who entertained audiences for five decades with his sound effects, mimicry and improvised musical instruments, succumbed to kidney cancer at age 79.  The pair had toured with the Carpenters for five years, and opened shows in Las Vegas for the likes of Andy Williams, Loretta Lynn and Roger Miller.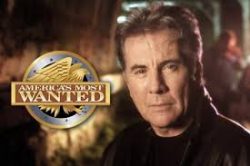 Also in 2011, after 23 high-profile years FOX-TV cancelled "America's Most Wanted" with John Walsh.  Over its lifetime producers said 1151 fugitives were caught through the Saturday night program.

In 2012, banjo virtuoso Doug Dillard, who helped introduce a generation to bluegrass with The Dillards and had a hand in pioneering country rock with Dillard & Clark, died following a lengthy illness at age 75. The Dillards were seen as frequent guests on TV's Andy Griffiths Show, playing the mountain family grouop The Darlings.
In 2013, one of Top 40 radio's major architects Paul Drew died of natural causes at age 78.  His career included stints as a DJ, programmer, broadcasting executive and consultant at ratings powerhouse stations like CKLW, WQXI, KFRC, KHJ, and WIBG.
In 2014,  Paul McCartney appeared on the Sunday Times' (U.K.) music rich list for '14, with a total estimated worth well over $1 billion. But he was a mere pauper compared with Len Blavatnik, the owner of Warner Music Group, who topped the list with an estimated worth of $20 billion.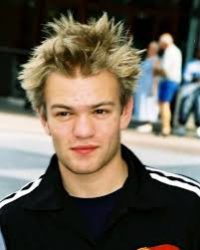 Also in 2014,  Sum 41's Ontario-born frontman Deryck Whibley revealed in an online post that he was hospitalized after he "collapsed to the ground unconscious" when his "liver and kidneys collapsed" due to alcohol abuse. "The reason I got so sick is from all the hard boozing I've been doing over the years," wrote the 34-year-old Whibley. "It finally caught up to me."
In 2016, TV/Broadway actress Julia Meade, who found her most successful role as early TV pitchwoman for products as diverse as Lincoln motor cars, gas-powered kitchen appliances, Hudnut hair products, Life magazine and Kodak cameras, died at age 90.
In 2017, Jack White's "American Epic," a three-part documentary, began airing on PBS.  The former White Stripes frontman focused on the pioneering days of recorded sound.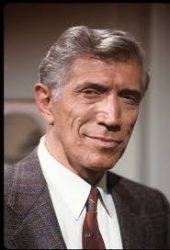 In 2018, Joseph Campanella, the handsome, ever-present character actor who appeared in scores of TV shows, including The Bold Ones, Mannix, The Guiding Light, One Day at a Time and The Colbys, died of complications from Parkinson's at age 93.
In 2019, after 12 successful seasons the sitcom The Big Bang Theory aired its final original episode (#279) on CBS.
Today's Birthdays
Ramsey Lewis Trio/Young-Holt Unlimited drummer Isaac "Red" Holt is 90.
Actor/voicist Danny Trejo (From Dusk til Dawn: The Series, Saint George, Sons of Anarchy, The Young & the Restless, King of the Hill, The Adventures of Puss in Booys) is 77.
Jazz drummer Billy Cobham is 78.
Actor Bill Smitrovich (The Last Ship, The Event, Without a Trace, The Practice, Life Goes On) is 75.
Actress Laurette Spang (Battlestar Galactica, Happy Days) is 71.
Actor Pierce Brosnan (The Son, Remington Steele) is 69.
Actress Debra Winger (The Ranch, In Treatment, Sometimes in April, SNL) is 67.
Actress Mare Winningham (The Outsider, The Affair, American Horror Story, Mildred Pierce, Grey's Anatomy, Clubhouse) is 63.
Montreal-born actor/voicist Kevin McDonald (Kids in the Hall, Lilo & Stitch: the Series, Papillon) is 61. 
Actress Nina Arvesen (Santa Barbara, Young & the Restless) is 61.
Violinist Boyd Tinsley of The Dave Matthews Band is 58.
Actor Vincent Regan (A.D. The Bible Continues, The Royals, Scott & Bailey) is 58.
Bassist Krist Novoselic (Nirvana) is 57.
Singer Janet Jackson is 56.
Country singer/actor Scott Reeves (Blue County, Nashville, General Hospital, The Young & the Restless) is 56.
Actor Brian F. O'Byrne (Mildred Pierce, FlashForward, Brotherhood) is 55.
Actor Ramon Tikaram (EastEnders, Happy Valley) is 55.
Actor Stephen Mangan (Episodes, Houdini & Doyle) is 54.
Singer Ralph Tresvant is 54.
Actor David Boreanaz (Bones, Angel, Buffy the Vampire Slayer) is 53.
Montreal-born actor Yannick Bisson (Murdoch Mysteries, Sue Thomas F.B. Eye, Nothing Too Good for a Cowboy) is 53.
Actress Tracey Gold (Growing Pains, Final Approach) is 53.
Fox News prime time TV host Tucker Carlson is 53.
TV personality Bill Rancic (America Now, The Apprentice) is 51.
Country singer Rick Trevino is 51.
Actor/voicist Khary Payton (The Walking Dead, Teen Titans Go!, Transformers: Robots in Disguise, Young Justice, General Hospital) is 50.
Rapper Special Ed is 50.
Actress/voicist Tori Spelling (Jake & the Neverland Pirates, Beverly Hills 90210, The Help) is 49.
Actor Sean Carrigan (The Young & the Restless, The Event) is 48.
Rapper B. Slade (A.K.A. Tonex) is 47.
Actress Melanie Lynskey (Two and a Half Men, Drive) is 45.
Actress LynnCollins (True Blood, Haunted) is 45.
Actor Jim Sturgess (Feed the Beast) is 45.
Actress Jessica Morris (Ladies of the Lake, One Life to Live, The Other Hef) is 43.
Actress/TV personality Brandi Passante (Brandi & Jarrod: Married to the Job, Storage Wars) is 42.
Actor Joseph Morgan (The Vampire Diaries, The Originals) is 41.
Actress Tiya Sircar (Star Wars Rebels) is 40.
Saskatchewan-born actress Julia Voth (Package Deal, Project SERA) is 37.
DJ Alex Pall of The Chainsmokers is 37.
Actor Drew Roy (Falling Skies, Hannah Montana, Greek) is 36.
Actress Megan Fox (New Girl, Hope & Faith, Ocean Ave.) is 36.
Actor Jacob Zachar (Greek) is 36.
Actor Jermaine Fowler (Superior Donuts, Friends of the People, College Humor Originals, The Eric Andre Show) is 34.
Model/actress Behati Prinsloo (The Victoria's Secret Fashion Show) is 33.
Actor/voicist Thomas Brodie-Sangster (Game of Thrones, Phineas and Ferb) is 32.
Actor Marc John Jefferies (Fatherhood, Tracy Morgan Show) is 32.
Actor/voicist Thomas Brodie-Sangster (Phineas & Ferb, Game of Thrones, Wolf Hall) is 32.
Toronto-born actor Atticus Mitchell (My Babysitter's a Vampire, Young Drunk Punk, Fargo) is 29.
Actor Miles Heizer (13 Reasons Why, Parenthood) is 28.
Actress Belle Shouse (Secrets & Lies, Project MC2) is 22.
Actress Jessica Belkin (American Horror Story, Just Add Magic) is 20.
Actress Ivy George (Big Little Lies) is 15.
Chart Toppers – May 16
1944
Long Ago and Far Away – Helen Forrest & Dick Haymes
I'll Get By – The Harry James Orchestra (vocal: Dick Haymes)
San Fernando Valley – Bing Crosby
Too Late to Worry, Too Blue to Cry – Al Dexter
1953
I Believe – Frankie Laine
April in Portugal – The Les Baxter Orchestra
Song from Moulin Rouge – The Percy Faith Orchestra
Mexican Joe – Jim Reeves
1962
Soldier Boy – The Shirelles
Stranger on the Shore – Mr. Acker Bilk
She Cried – Jay & The Americans
She Thinks I Still Care – George Jones
1971
Joy to the World – Three Dog Night
Never Can Say Goodbye – The Jackson 5
Me and You and a Dog Named Boo – Lobo
I Won't Mention It Again – Ray Price
1980
Call Me – Blondie
Ride like the Wind – Christopher Cross
Lost in Love – Air Supply
Beneath Still Waters – Emmylou Harris
1989
I'll Be There for You – Bon Jovi
Real Love – Jody Watley
Forever Your Girl – Paula Abdul
Is It Still Over? – Randy Travis
1998
Torn – Natalie Imbruglia
You're Still the One – Shania Twain
I Get Lonely – Janet Jackson
Two Piña Coladas – Garth Brooks
2007
Give It to Me – Timbaland featuring Nelly Furtado & Justin Timberlake
Glamorous – Fergie featuring Ludacris
Girlfriend – Avril Lavigne
Stand – Rascal Flatts
Today in Broadcast History compiled by Ron Robinson