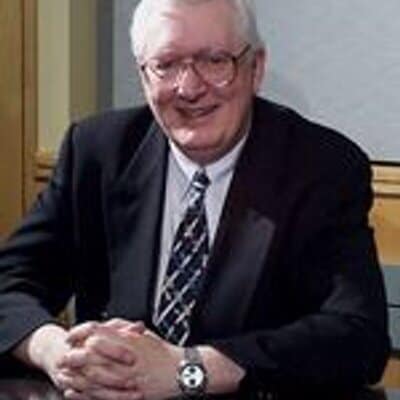 My dear friend and mentor has died.
Chuck Camroux
passed in the early hours this morning. My sincere condolences to the Camroux family.
.
Chuck's indomitable spirit, grace, media cleverness, positive attitude, as well as his entrepreneurial vim and vigor, is enviable.
.
Many may know Chuck Camroux as President and CEO of JAZZ.FM91 Toronto. He was the architect who designed and built the station's programming from the ashes of CJRT FM.
You may know Chuck from his days as an Executive working with Ted Rogers at CFTR Toronto, and others may know Chuck from his on air days as Bob Stagg, during Canadian Radio's teething period. That's only a very brief thumbnail of a lengthy and illustrious career in Media. Perhaps I'll write a little more later.
.
Thank you Chuck for your kindness, your friendship and your mentoring.
Rest In Peace, my friend. "Life in the fast lane."
.
Ed Note:
Chuck also worked for the late David Armstrong owner of radio stations CKDA/CFMS in Victoria
More to follow…
PSR extends heartfelt Condolences to his daughter Dale and family
…
Chuck's Radio Bio…
Let's see if I can keep a 60 year life short. Whole history. Went to Crescent School in Toronto from age 5 to grade 9 whatever age that was. Then back to Edmonton where I was born and did high school. Planned to go to U of A and head into law, but got the radio bug while in high school and started part time and on completion of high school in 1957 at age 17 – I got a job in the boonies and started my radio career as a disc-jockey. Did that until 1970 from one end of Canada to the other. Joined Ted Rogers in '70 as manager of CHAM Hamilton and a year later as VP Rogers Radio and GM of CFTR and CHFI-FM Toronto. Left in 1979 to become CEO/President of CKLW-AM and FM and CKLW Sales Inc in Detroit/Windsor. In '83 upon the sale of CKLW, moved to Victoria and moved into consulting broadcasters. Why Victoria? Dave Armstrong who I had been consulting for about 8 years convinced my wife and I it would be a good place to live. Dave died, and I applied for a new FM station in Victoria with Roger Charest as my partner. Sherry Armstrong and her people convinced me that I should join Capital Broadcasting rather than go after the new license. To which I did and Roger completed the application. Then the world fell apart, Sherry locked me out and took over while I was on vacation in Hawaii. So I took her to court and decided to move back to Ontario, which I did and along the way won the court case. Founded Canadian Radio Network, the first licensed satellite network in Canada. Sold to Rogers in 1993. Founded Direct Response Radio a CD music based sales company selling through radio stations mostly in the U.S. Did that until '98 when I became CEO/President of cjrt-fm. There, as simplified as I could make it. My website is chuckcamroux.com, which doesn't mention radio because I am focused business wise on the Internet and online marketing. As you could see on my Facebook I have just released a new ebook "How To Cash In As An SEO CONTENT WRITER". To me content writing is the digital version of being a radio programmer in the analogue world. Glad you like my comments on Jazz FM. If I can help, let me know.
…
Article by Chuck submitted to PSR from January 12th, 2019 HERE