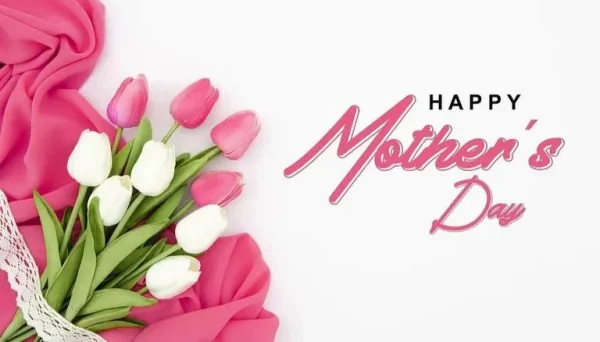 ON THIS DAY in 1880
the first telephone service in British Columbia was established as the Victoria and Esquimalt Telephone Company.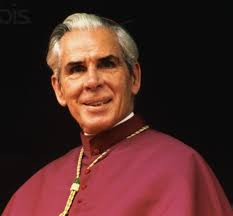 In 1895, Archbishop/broadcaster Fulton J. Sheen was born in Fulton Illinois. For 20 years he hosted NBC radio's The Catholic Hour (1930-50).  His Tuesday night ABC TV program (1951-57) attracted at its peak an audience of 30 million, rivalling and at times topping the crowd watching "Mr. Television" Milton Berle on NBC at the same hour.  He died Dec 9, 1979 at age 84.
In 1899, voice actor Arthur Q. Bryan was born in Brooklyn.   He is remembered best for his longtime recurring role as the wisecracking Dr. Gamble on the NBC radio comedy Fibber McGee and Molly and for creating the voice of the Warner Brothers cartoon character Elmer Fudd.  He was also the voice of Floyd Munson the barber and crony of NBC radio's The Great Gildersleeve.  He had a recurring role on The Halls of Ivy on both radio & TV. Bryan suffered a fatal heart attack Nov. 18 1959 at age 60.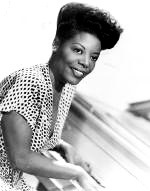 In 1910, the first lady of jazz Mary Lou Williams was born Mary Elfrieda Scruggs in Atlanta, Georgia.  The self-taught pianist/composer/arranger worked with Benny Goodman, Andy Kirk, Duke Ellington & Thelonius Monk before forming her own group. Late in life she moved into teaching at Duke University. She succumbed to cancer May 28 1981 at age 71.
In 1915, actor John Archer was born in small town Nebraska.  He is best remembered as the radio voice of Lamont Cranston, The Shadow, for a year in the 1940's.  Later in life, as a resident of Greater Seattle he was a founding member of REPS, the Radio Enthusiasts of Puget Sound.  He succumbed to lung cancer Dec. 3 1999 at age 84.
In 1936, radio &TV talk show host Tom Snyder was born in Milwaukee.  He is best remembered for The Tomorrow Show, which followed the Tonight Show on NBC television in the late 1970s and '80s, and The Late Late Show, following David Letterman on CBS in the 1990s. He died July 29 2007 from complications associated with leukemia at age 71.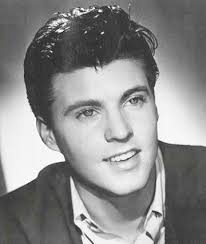 In 1940, singer/actor Ricky (Eric Hilliard) Nelson, was born in Teaneck New Jersey. He began in show biz as a child actor, playing himself on radio on his family's long-running sitcom The Adventures of Ozzie and Harriet.  When the show moved to TV he began singing at the end of each show, establishing himself as a record star. Hits include I'm Walkin', Poor Little Fool, Lonesome Town, Never Be Anyone Else But You, Travelin' Man, and Garden Party. He, his fiancee & 5 others were killed in a plane crash Dec 31, 1985 enroute to a New Year's Eve performance in Dallas.  Rick was 45.
In 1941, jazz singer Anita O'Day recorded "Let Me Off Uptown" on Okeh Records with Gene Krupa and his band.
In 1945, this day was celebrated throughout the free world. It was V-E Day (Victory in Europe), and Radio spread the word.


The Allied Forces had achieved victory in Europe with the unconditional surrender of Germany. The surrender had been made official on May 7th at Reims, France.
In 1949, the No. 1 Billboard Pop Hit was "Ghost Riders in the Sky" by Vaughn Monroe.
In 1954, Britain's BBC banned the song "Such a Night" by Johnnie Ray after listeners complained about its "suggestiveness."  Nevertheless the track went to #1 in the UK.  A decade later Elvis Presley would have a hit with the same song, and without the controversy.
In 1956, Pat Boone was in Chicago to record his future #1 hit "I Almost Lost My Mind."
In 1959, the final broadcast of "One Man's Family" was heard on NBC radio after being on the air 27 years. The Carleton E. Morse creation had completed 3,256 episodes since its beginnings in San Francisco back in 1932.
Also in 1959, Frank Sinatra and a children's chorus recorded "High Hopes," one of the last big hits from the songwriting team of Jimmy van Heusen & Sammy Cahn.  John F. Kennedy used a version of the song in his successful 1960 presidential campaign.
in 1960, Canada's Wayne & Schuster made one of their many appearances on CBS-TV's Ed Sullivan Show. Other "pairs" booked for the show included comedians Ford & Hines, Noonan & Marshall and singers Gordon & Sheila MacRae.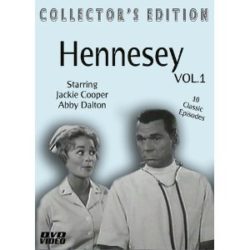 In 1961, "Shore Patrol Revisited" became one of the most memorable episodes of the CBS-TV series, Hennesey. The program marked the first time that actors Jackie Cooper and Mickey Rooney had appeared together professionally since they had been teenagers — some 25 years earlier.
Also in 1961, RCA Victor released Elvis Presley's future #5 pop single "I Feel So Bad."
In 1962, Beatles' manager Brian Epstein, disappointed after the Decca label rejected his clients, ran into engineer Ted Huntly at a London record store. Huntly suggested sending a tape of the Beatles to producer George Martin at EMI .. and the rest is history.
In 1965, Bob Dylan made one of the earliest videos when he filmed a promotional clip for his current single, "Subterranean Homesick Blues." It shows him flipping through cue cards containing the lyrics while standing in an alley in London.
In 1966, CBS-TV's Ed Sullivan Show featured the McGuire Sisters singing a medley of Big Band hits with the Harry James Orchestra. Gordon & Sheila MacRae also sang, as did the Serendipity Singers. Henny Youngman, John Byner and Jean Carroll supplied the laughs.
In 1967, the oldest of the three singing Andrews Sisters, Laverne Andrewsdied at age 55, after a year-long battle with cancer.  Their many hits include Beer Barrel Polka & Boogie Woogie Bugle Boy.
Also in 1967, the pioneering UK rock grop Gerry & The Pacemakers announced they were splitting up.
Still in 1967, Capitol Records released Al Martino's "Mary in the Morning," which became his third #1 Easy Listening hit two months later.
In 1968, George D. Hay died at age 72. He was the originator of the Grand Ole Opry broadcasts over station W-S-M in Nashville. The program, originally called the "Barn Dance," was first broadcast on November 28th, 1925.
In 1969, the No. 1 Billboard Pop Hit was "Aquarius/Let the Sunshine In" by The 5th Dimension .
Also in 1969, John Lennon, George Harrison, and Ringo Starr of The Beatles signed a business management contract with Allen Klein and his company ABKCO. However Paul McCartney did not go along with them, choosing to continue to have his father-in-law, John Eastman represent him.
In 1970, The Beatles released the LP "Let It Be." It was their twelfth and final album of original studio material.
In 1972, radio station CKGO AM 1490 Hope BC went on the air with 250 watts.  It broadcast two hours a day of local programming, while the rest of the schedule came from CHWK Chilliwack.
Also in 1972, Billy Preston became the first rock artist to headline the bill at New York's 39-year-old Radio City Music Hall.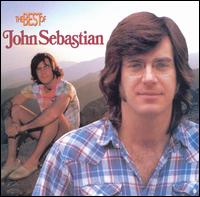 In 1976, the song "Welcome Back" by John Sebastian, the theme from TV's "Welcome Back Kotter", topped the charts and stayed there for just a week.
Also in 1976, Willie Nelson joined Bob Dylan on stage in Houston, for a duet version of the gospel classic "Will the Circle Be Unbroken."
In 1977, the No. 1 Billboard Pop Hit was "When I Need You," by Leo Sayer.
Also in 1977, Olivia Newton-John ended an SRO tour of the US with her New York debut at the Metropolitan Opera House.
In 1978, the list of guest stars was impressive as ABC TV aired "The Stars Salute Israel at 30."
In 1979, Supertramp's sixth and best-selling album "Breakfast in America" was certified Platinum. It would eventually sell 6 million copies in the US alone.
In 1981, the debut album by Calgary-based Loverboy was certified gold in the U-S.
In 1982, the title tune from "Chariots of Fire" by Vangelis topped the charts and stayed there for just a week.


In 1984, Joanie (Erin Moran) and Chachi (Scott Baio) got married on Happy Days! The comedy series, starring Henry Winkler, Tom Bosley and Marion Ross (Ron Howard and Anson Williams had already left the show), was winding down in its final season on ABC-TV. In the same episode, Fonzie (brilliantly portrayed by Winkler), filed papers to adopt a son.
In 1985, actor Dolph Sweet, best remembered for his roles on TV's Gimme a Break and Another World, lost his battle with cancer at age 64.
Also in 1985, the 20th Academy of Country Music Awards saw top honors go to  Alabama & The Judds.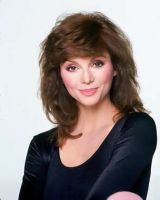 In 1987, Victoria Principal's character, Pam Ewing was killed off on the CBS-TV primetime soap Dallas.
In 1988, the No. 1 Billboard Pop Hit was "Anything for You," by Gloria Estefan & the Miami Sound Machine. The song was the group's first No. 1 hit.
In 1990, a Los Angeles judge ordered Frito-Lay and an advertising agency to pay singer Tom Waits almost two-and-a-half million dollars. Without his permission the agency had hired a Waits imitator to sing a jingle praising Frito-Lay's corn chips.
In 1991, Epic Records released Pearl Jam's first promo single, with the songs "Alive" and "Wash" and a cover of The Beatles' "I've Got A Feeling."
In 1993, Aerosmith's "Get a Grip" entered The Billboard 200 top pop album chart at No. 1, becoming the group's highest-debuting album and highest-charting album ever. The group's previous highpoint was "Rocks," which peaked at No. 3 in 1976.
In 1994, actor George Peppard, who had headed up TV's "A-Team" a decade after he starred in "Banacek," died of pneumonia while battling lung cancer at age 65.
Also in 1994, Andy Rooney's 500th curmudgeonly commentary was heard at the end of CBS-TV's 60 Minutes.
In 1996, the CRTC approved Standard Radio's purchase of Vancouver's CISL AM650 and CKZZ-FM.
Also in 1996, in Los Angeles Tommy Lee and wife Pamela Anderson lost their court battle to prevent Penthouse magazine from publishing photos from their X-rated home movie that had been stolen from their home.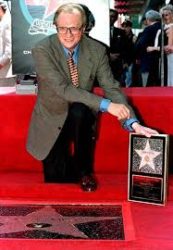 In 1997, broadcaster Larry King was on hand to help unveil his new star on the Hollywood Walk of Fame.
In 1998, the Smashing Pumpkins filed suit against Westwood One, claiming the radio syndicator breached an oral and implied contract by licensing a 1991 interview with the band. According to the suit, the virgin band was never consulted about a licensing deal with Sound & Media; the U.K. company in 1996 released a "book with CD" product that contained the interview.
In 1999, innovative jazz vocalist Leon Thomas, 61, died of heart failure in the Bronx, N.Y. He had been suffering from leukemia.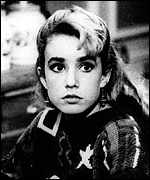 Also in 1999, actress Dana Plato of "Diff'rent Strokes" fame committed suicide via an overdose of prescription drugs in Moore, Oklahoma. She was 34.
Still in 1999, the song "Livin' La Vida Loca" by Ricky Martin topped the charts and stayed there for 5 weeks.
In 2005, Bruce Springsteen was at No.1 on the Billboard album chart with 'Devils and Dust' his 13th No.1 studio album.
In 2006, The Rolling Stones called off their forthcoming European tour after guitarist Keith Richards underwent emergency brain surgery. The 62 year-old guitarist suffered a "mild concussion" when he fell out of a coconut tree while vacationing in Fiji.
In 2007, a collection of Grateful Dead memorabilia earned more than $1.1 million during an auction in San Francisco. Guitars owned by the late Jerry Garcia drew the most action, including a cream-colored '75 Travis Bean electric that netted $312,000.
In 2008, veteran country/pop singer Eddy Arnold died of natural causes, one week short of his 90th birthday. He sold more than 85 million records and had 147 songs on the US charts.
Also in 2008, Edmonton radio station CHQT was heard in its last live day as Cool 8-80, before switching twelve days later to All News as iNews880.com. The days in between were used to update the studio for the new format.
In 2009, Red Hot Chili Peppers frontman Anthony Kiedis received the Stevie Ray Vaughan Award at the fifth annual MusiCares MAP Fund benefit concert in Los Angeles. He was recognized for his contributions to the charity, which provides support to musicians with substance-abuse problems.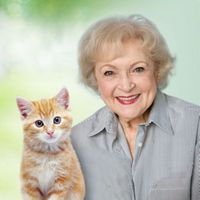 In 2010, 60-year TV career actress Betty White became the oldest person, at age 88, to host Saturday Night Live. Betty White died from a stroke she had six days before her Dec. 31, 2021, death at age 99, according to her death certificate.
In 2011, guitarist Cornell Dupree, whose distinctive riffs are heard at the beginning of Brook Benton's "Rainy Night In Georgia" and Aretha Franklin's "Respect," died at age 78 due to complications from emphysema.
In 2013, actress Jeanne Cooper, who for almost 40 years played matriarch Katherine Chancellor on CBS' hit soap 'The Young and the Restless,' died at age 84.
In 2014, 
 Nancy Malone, an actress, TV director and Emmy-winning producer who was a groundbreaking female executive at 20th Century Fox in the 1970s, died from pneumonia associated with her long battle with leukemia, died at age 79.  She co-starred in ABC's gritty 50's drama Naked City, and won her Emmy in 1993 for producing the special Bob Hope: The First 90 Years. She also earned two other Emmy nominations for directing The Trials of Rosie O'Neill on CBS and Sisters on NBC.
In 2015, singer Lenny Cocco, who formed the doo-wop group The Chimes (1957-64) and was their lead singer, died of undisclosed causes at age 78.  The Chimes had hits with the standards Once in a While and I'm in the Mood for Love.
Also in 2015,  Rush: R40 Live Tour, the group's 40th anniversary North American trek, got underway, with the first stop at Tulsa, Oklahoma.
In 2016,  actor William Schallert, an amazingly busy character actor for nearly seven decades who had trouble on television with Tribbles, Dobie Gillis and those identical two-of-a-kind cousins played by Patty Duke, died at age 93.  12 years earlier he had been listed as #39 in TV Guide's ranking of television's Top 50 dads.
In 2017, Dave Pell, a Brooklyn-born jazz saxophonist, bandleader and record producer best known for leading a cool jazz octet in the 1950s, died at age 92.
In 2018, Seattle Mariners lefty James Paxton from suburban Vancouver no-hit the Blue Jays in Toronto, and it was seen on cable throughout Canada.
In 2019, Sinclair Broadcast Group reported stronger revenue in the latest quarter as the television station owner (KOMO 4 and three Seattle radio stations) looked to its purchase of a suite of sports networks to bolster its business.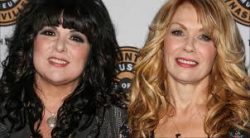 Also in 2019, sisters Ann and Nancy Wilson revealed their 1977 hit 'Barracuda' was a furious response to sexism they faced in the music industry as their band Heart's popularity soared.
Today's Birthdays
UK writer/TV host Sir David Attenborough (The Natural World) is 96.
Singer Toni Tennille is 82.
Actor James Mitchum (Jake Spanner Private Eye) is 81.
Country singer Jack Blanchard is 80.
Singer Gary Glitter is 78.
Jazz pianist/composer Keith Jarrett is 77.
Actor Mark Blankfield (Fridays, Good & Evil, The Nutt House) is 72.
Drummer Chris Frantz of Talking Heads and of Tom Tom Club is 71.
R & B singer Philip Bailey (solo and with Earth, Wind and Fire) is 71.
Actor Cooper Huckabee (True Blood) is 71.
Actress Deborah Harmon (The Ted Knight Show) is 71.
Country musician Billy Burnette is 69.
Drummer Alex Van Halen of Van Halen is 69.
Actor David Keith (Lone Star, The Class, Local Heroes) is 68.
Actor Stephen Furst (Babylon 5, Buzz Lightyear, St. Elsewhere) is 67.
Actor Raoul Max Trujillo (Mayans M.C., Da Vinci's Demons, Salem) is 67.
Actress Betsy Baker (Dangerous Women) is 67.
Toronto-born actor Jeff Wincott (Night Heat, The Night Of) is 65.
Football analyst/former NFL head coach Bill Cowher (The NFL Today) is 65.
Hamilton-born actor Patrick McKenna (Red Green, Traders) is 62.
Actress Janet McTeer (Ozark, Battle Creek, The White Queen, Damages) is 61.
Actress Melissa Gilbert (Little House on the Prairie) is 58.
Actress Krista Errickson (Hello Larry) is 58.
Drummer Dave Rowntree of Blur is 58.
Drummer Del Gray of Little Texas is 54.
Singer Darren Hayes (Savage Garden) is 50.
Actress Kam Heskin (Passions, Sunset Beach) is 49.
Actress Jodhi May (A.D. The Bible Continues) os 47.
Singer Enrique Iglesias is 47.
Montreal-born singer/songwriter/actress Martha Wainwright (Olive Kitteridge) is 46. 
Singer Joe Bonamassa is 45.
Actor Matthew Davis (The Vampire Diaries, Cult, What About Brian) is 44.
Timmins Ont.-born actress Elizabeth Whitmere (UnREAL, Being Erica, The Best Years) is 41.
Toronto-born actor Stephen Amell (Arrow) is 41.
Actress Christina Cole (Suits) is 40.
Actor Domhnall Gleason (Run) is 39.
Actor Elyes Gabel (Scorpion, Body of Proof) is 39.
Drummer Patrick Meese of Nathaniel Rateliff and the Night Sweats is 39.
Actress Julia Whelan (Once and Again) is 38.
Actor Martin Compston (Monarch of the Glen) is 38.
Actor Aneurin Barnard (The White Queen) is 35.
Actress Nora Arnezeder (Zoo, Mozart in the Jungle) is 33.
Actor Roland Reed (Black Sails) is 31.
Actress Ana Mulvoy-Ten (American Crime, Vanity) is 30.
Actress Bree Seanna Wall (Deadwood) is 27.
Toronto-born actress Nikki Roumel (Designated Survivor) is 22. 
Chart Toppers – May 8
1945
Candy – Johnny Mercer & Jo Stafford
I'm Beginning to See the Light – The Harry James Orchestra (vocal: Kitty Kallen)
He's Home for a Little While – Dinah Shore
Smoke on the Water – Bob Wills
1954
Wanted – Perry Como
Young at Heart – Frank Sinatra
Little Things Mean a Lot – Kitty Kallen
Slowly – Webb Pierce
1963
I Will Follow Him – Little Peggy March
Can't Get Used to Losing You – Andy Williams
Puff the Magic Dragon – Peter, Paul & Mary
Lonesome 7-7203 – Hawkshaw Hawkins
1972
The First Time Ever I Saw Your Face – Roberta Flack
I Gotcha – Joe Tex
Betcha By Golly, Wow – The Stylistics
Chantilly Lace – Jerry Lee Lewis
1981
Morning Train (Nine to Five) – Sheena Easton
Just the Two of Us – Grover Washington, Jr./Bill Withers
Being with You – Smokey Robinson
Rest Your Love on Me – Conway Twitty
1990
Nothing Compares 2 U – Sinead O'Connor
I Wanna Be Rich – Calloway
How Can We Be Lovers – Michael Bolton
Love on Arrival – Dan Seals
1999
No Scrubs – TLC
Kiss Me – Sixpence None The Richer
Livin' La Vida Loca – Ricky Martin
Wish You Were Here – Mark Wills
2008
Bleeding Love – Leona Lewis
No Air – Jordin Sparks featuring Chris Brown
Love in This Club – Usher featuring Young Jeezy
I Saw God Today – George Strait
Today in Broadcast History compiled by Ron Robinson