ON THIS DAY in 1910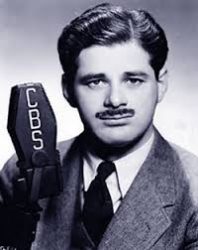 writer/radio director 
Norman Corwin
 was born in Boston. His biggest successes were in the writing and directing of radio drama during the Golden Age of Radio in the 1930s and '40s.  Corwin was among the first producers to regularly use entertainment to tackle serious social issues. In this area he was a peer of 
Orson Welles
 and 
William N. Robson
, and an inspiration to later radio/TV writers such as 
Rod Serling
, 
Gene Roddenberry
, and 
Norman Lear
.  He was the writer and creator of such CBS radio series such as 
The Columbia Workshop
, 
13 By Corwin
, 
26 By Corwin,
 etc.  His most famous work is 
On a Note of Triumph
, a celebration of the Allied victory in Europe, first broadcast on 
VE Day
, May 8, 1945. He died at age 101 on Oct. 18 2011.
.
In 1927, actress Rosemary Rice was born in Montclair New Jersey. She enjoyed an active career in the golden age of radio, appearing in mysteries, comedies and soap operas. Her best known role was as Betty Cooper in the Archie Andrews NBC radio series.  Other radio credits included Ma Perkins, The Right to Happiness, CBS Radio Mystery Theater, NBC Playhouse, Cavalcade of America, When a Girl Marries, Young Doctor Malone, and Let's Pretend.  She played the oldest daughter.. and narrator .. on the early TV series Mama on CBS.Rice suffered a fatal heart attack and died at age 87 on Aug. 14 2012.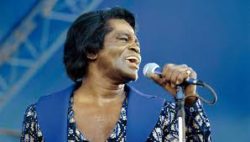 In 1928, soul singer James Brown was born in Augusta, Georgia.   Billboard ranked Brown as the most successful R&B performer of all time with 17 No. 1 songs on the magazine's R&B singles chart by 1988. His top pop hit was "I Got You (I Feel Good)," which reached No. 3 in 1963. He was presented a Grammy Lifetime Achievement Award in 1992. He died from congestive heart failure Dec. 25 2006 at age 78
In 1938, viewers of New York's W2XBS-TV (now WCBS-TV) watched TV's first book review show. No word as to how many remained awake through the whole thing…
In 1939, the future #1 hit "Beer Barrel Polka" was recorded for Decca by the Andrews Sisters.
In 1947, magician/illusionist/escape artist Doug Henning was born in suburban Winnipeg. He was credited with reviving the magic show as a form of mass entertainment in North America, beginning in the 1970s.  His many TV appearances were regarded as event television.  He died of liver cancer Feb. 7 2000 at age 52.
In 1952, country singer Kitty Wells recorded "It Wasn't God who Made Honky Tonk Angels," which soon beccame a #1 hit on the country charts.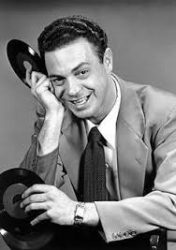 In 1958, disc jockey  Alan Freed was fired from New York radio station WINS, after he was charged with inciting a riot at the Boston Rock 'n' Roll show he was promoting and hosting.
In 1960, Cathy Jean and the Roommates recorded one of the more memorable tracks of the Doo Wop era "Please Love Me Forever." The single would peak at #12, while Bobby Vinton's version six years later would get to #6.
In 1964, another British group Gerry & the Pacemakers made their US TV debut, performing "Don't Let the Sun Catch You Crying" on CBS-TV's Ed Sullivan Show.
Also in 1964, that same evening, Little Stevie Wonder became the first Motown act to appear on the Sullivan Show.
In 1965, legendary DJ "the Real" Don Steele worked his first shift at KRTH, Los Angeles in what would be a career that lasted 40-plus-years at the station.
In 1965, the 1st use of satellite TV saw the Today Show on the Early Bird Satellite from Europe.
In 1966, the game "Twister" was featured on the "Tonight Show" with Johnny Carson.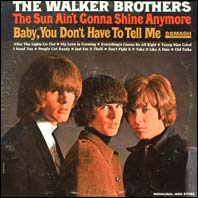 In 1967, the Walker Brothers disbanded for the first time. The American trio that found success in the UK would get back together seven years later.
Also in 1967, Carl Wilson of The Beach Boys went to court on draft evasion charges.
In 1968, the Beach Boys began a U-S tour that featured the Maharishi Mahesh Yogi. For the most part, audiences were turned off by the Maharishi's lectures, so half of the tour dates were cancelled.
Also in 1968, the Jimi Hendrix Experience recorded "Voodoo Chile."
In 1969, rock star Jimi Hendrix was arrested for heroin possession at Toronto International Airport. Released on $10,000 bail, at trial he claimed a fan gave him the drugs and that he had no idea what they were, and was acquitted of the charges.
In 1971, National Public Radio began in the US with 112 affiliates, mostly at colleges and universities, and the afternoon drive show that continues to this day, "All Things Considered."
In 1975, "He Don't Love You (Like I Love You)" by Tony Orlando & Dawn topped the charts and stayed there for 3 weeks.  And Chicago started a two week run at No.1 on the Billboard album chart with 'Chicago VIII', the group's third No.1.
In 1976, Paul McCartney made his first U.S. stage appearance in a decade. His "Wings Over America" tour opened in Ft. Worth, Texas.
Also in 1976, at Madison Square Garden, Paul Simon, Phoebe Snow, Jimmy Cliff and others gave a benefit concert for the New York Public Library.
In 1979, veteran actress Erin O'Brien-Moore, who had regular roles in the casts of TV's "Peyton Place" & "The Ruggles," succumbed to cancer one day after her 77th birthday.
In 1980, Bob Seger & The Silver Bullet Band started a six week run at No.1 on the Billboard album chart with 'Against The Wind'.
In 1982, U.S. President Ronald Reagan began a series of 5-minute Saturday morning radio broadcasts. Many successive presidents continued the weekly talks…
In 1986, actor Robert Alda, father of MASH's Alan Alda, who made repeated appearances on TV's Days of Our Lives, Love of Life & Supertrain, died of cirrhosis of the liver at age 72.
Also in 1986, the final episode of "Crazy Like a Fox" aired on CBS.
Still in 1986, Robert Palmer went to No.1 on the Billboard singles chart with 'Addicted To Love'. Palmer originally recorded the song as a duet with Chaka Khan but due to contractual problems her voice was removed.
In 1991, the final episode of the original prime time TV soap opera "Dallas" aired on CBS.
In 1994, at the 29th Academy of Country Music Awards, Garth Brooks won top honours.
In 1996, actor Jack Weston, who had feature roles in TV's My Sister Eileen, The Hathaways & The Four Seasons, died of lymphoma at age 71.
In 1997, The Notorious B.I.G. started a three week run at No.1 on the Billboard singles chart with his posthumous hit 'Hypnotize'. The rapper hadbeen gunned down and killed eight weeks earlier on March 9th.
In 1999, CRTC hearings began in Vancouver as a number of BC AM radio stations applied to flip to the FM band.  Included were CKAY Duncan, CKBL Kelowna, plus CKXM and CJVI Victoria.  The Shaw takeover of Western International Communication Ltd. (WIC) was also discussed.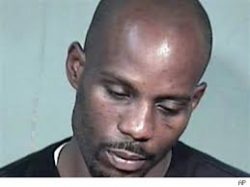 In 2000, the rapper DMX (real name: Earl Simmons) was sentenced to 15 days in jail and was slapped with a $350 fine, plus $30 in court fees in a Cheektowaga, N.Y., court after turning himself in to police on an outstanding arrest warrant,  It was issued after the rapper skipped an earlier court date while out on the Ruff Ryders/Cash Money tour. Simmons, who pleaded guilty to charges of drug possession, driving without a license, and outstanding parking tickets, was later rearrested, charged with possession and fined another $250 after police found marijuana in a cigarette pack while he was being processed.
Also in 2000, Metallica delivered over 60,000 pages of information to Napster's San Mateo, Calif., offices, listing more than 1.4 million copyright violations of 95 Metallica songs and recordings by 335,435 distinct users.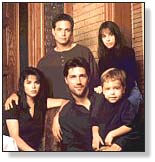 Still in 2000, the final episode of "Party of Five" aired on FOX.
In 2001, London-based bank Coutts And Co. turned down applications from members of Oasis to open accounts on the grounds of the band's bad behaviour.
In 2006, the first Bob Dylan radio program aired on XM Satellite Radio. Tracks played on the premiere show included the likes of Blur, Prince, Billy Bragg, Wilco, Mary Gauthier, L.L. Cool J and The Streets.
In 2008, rap star Sean 'Diddy' Combs was honoured with a star on Hollywood's Walk of Fame. The 38-year-old dedicated the star to his father, who was shot dead in 1972.
Also in 2008, Mariah Carey was at No.1 on the US album chart with her eleventh studio album 'E=MC².'
In 2009, the music of Pearl Jam was featured on the two-episode season finale of the CBS police drama Cold Case. The shows included tunes from the band's debut album, '91's "Ten."
Also in 2009, a celebration of Folk legend Pete Seeger's 90th birthday at Madison Square Garden drew Bruce Springsteen, Pearl Jam's Eddie Vedder, Rage Against The Machine's Tom Morello, John Mellencamp and Allman Brothers Band guitarist Warren Haynes. The concert raised money for Seeger's Hudson River Sloop Clearwater organization, which tries to keep the Hudson River clean.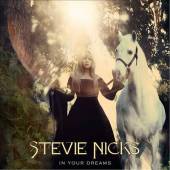 Still in 2009, Stevie Nicks' first album in a decade, "In Your Dreams," was released.  It was the Fleetwood Mac vocalist's seventh record as a solo artist.
In 2010, Elton John was banned from performing in Egypt. The ban followed comments made in a Parade magazine interview where Elton claimed Jesus was a "super-intelligent gay man." He also criticized the policies of Middle Eastern countries toward homosexuals. A planned concert in Egypt was cancelled as a result.
In 2011, actor/director/producer Jackie Cooper, a child actor on the big screen who later starred on TV in the series "Hennessy" and "The Peoples' Choice," died after a brief illness at age 88.
In 2013, The Rolling Stones' '50 & Counting' tour, including 18 North American arena concerts, opened at the Staples Center in Los Angeles.
In 2014, drummer & record producer Bobby Gregg, who played on memorable 1960's  recordings by Bob Dylan, Simon & Garfunkel, The Band and Peter Paul & Mary, died at age 78.
In 2016, actor Abel Fernandez, who had a successful career in supporting roles on the big screen from the 50's to 2002, who was best known for his role as Federal Agent William "Bill" Youngfellow on the 1959-63 ABC TV series The Untouchables, died at age 85.
In 2019, the Fox network announced it would shift from five scheduled breaks per quarter for the Super Bowl to four longer breaks, with the amount of total advertising time and length of individual commercials largely unchanged.
Today's Birthdays
Singer Jane Morgan ("The American Girl from Paris") is 98.
Singer Frankie Valli (The Four Seasons) is 88.
CBS sports announcer Greg Gumbel is 77.
Singer Mary Hopkin is 72.
Singer Christopher Cross is 71.
Country drummer Cactus Moser of Highway 101 is 65.
Actor Kevin Kilner (One Tree Hill, Earth: Final Conflict, Almost Perfect) is 64.
Keyboardist David Ball of Soft Cell is 63.
Actress Amy Steel (All My Children, Guiding Light, The Powers of Matthew Star) is 62.
Country singer Shane Minor is 54.
Actress Amy Ryan (The Office, In Treatment, The Wire) is 54.
Actor Bobby Cannavale (Vinyl, Nurse Jackie, Boardwalk Empire, Will & Grace, Third Watch) is 52.
Music producer-actor Damon Dash (Growing Up Hip Hop) is 51.
Bassist John Driskell Hopkins of Zac Brown Band is 51.
Vancouver-raised actress Kristin Lehman (Motive, The Killing, Killer Instinct, Judging Amy) is 50.
Actress Jennifer Tung (Masked Rider) is 49.
Country singer Brad Martin is 49.
NBC journalist/host/ humourist Willie Geist (Today, MSNBC Morning Joe) is 47.
Actress Christina Hendricks (Good Girls, Mad Men, Kevin Hill) is 47.
Actress Marsha Stephanie-Blake (How to Get Away With Murder, When They See Us, Orange is the New Black) is 47.
Actor Dule Hill (Ballers, The West Wing, Psych) is 47.
Country singer Eric Church is 45.
Actress Tanya Wright (Orange Is the New Black, Handler, True Blood, Buddies) is 44.
Actress Candace Hutson (Evening Shade) is 42.
Actress Rebecca Hall (Parade's End) is 40.
Dancer Cheryl Burke (Dancing With The Stars) is 38.
Actress Meagan Tandy (Teen Wolf, Jane By Design) is 37.
Actress Dominique McElligott (The Last Tycoon, House of Cards, The astronauts Wives Club, Hell on Wheels) is 36.
Actress Rachel Grate (Crazy Ex-Girlfriend, First Monday, Fly) is 36.
Quebec City-born actress Pom Klementieff (Pigalle la nuit) is 36. 
Singer Michael Kiwanuka is 35.
Reality TV personality Nadia Forde (I'm a Celebrity Get Me Out of Here!) is 33.
Singer/songwriter Mary Lambert is 33.
Actress Jill Berard (What We Did That Night, The Big House) is 32.
Toronto-born actress Zoe Belkin (The Latest Buzz) is 29.
Actress Jessica Sula (Scream: The TV Series) is 28.
Montreal-born actress Zoé De Grand Maison (Orphan Black) is 27. 
Actor Noah Munck (iCarly) is 26.
Rapper Desiigner is 25.
Chart Toppers – May 3
1949
Cruising Down the River – The Russ Morgan Orchestra (vocal: The Skyliners)
Forever and Ever – Perry Como
Again – Doris Day
Lovesick Blues – Hank Williams
1958
Tequila – The Champs
All I Have to Do is Dream – The Everly Brothers
The Witch Doctor – David Seville
Oh Lonesome Me – Don Gibson
1967
Somethin' Stupid – Nancy Sinatra & Frank Sinatra
A Little Bit Me, A Little Bit You – The Monkees
Sweet Soul Music – Arthur Conley
Need You – Sonny James
1976
Let Your Love Flow – Bellamy Brothers
Right Back Where We Started From – Maxine Nightingale
Boogie Fever – Sylvers
Don't the Girls All Get Prettier at Closing Time – Mickey Gilley
1985
We are the World – USA for Africa
Crazy for You – Madonna
Rhythm of the Night – DeBarge
Girls Night Out – The Judds
1994
Bump N' Grind – R. Kelly
The Sign – Ace Of Base
The Most Beautiful Girl in the World – Prince
Piece of My Heart – Faith Hill
2003
Rock Your Body – Justin Timberlake
Ignition – R. Kelly
When I'm Gone  – 3 Doors Down
Have You Forgotten? – Darryl Worley
Today in Broadcast History compiled by Ron Robinson