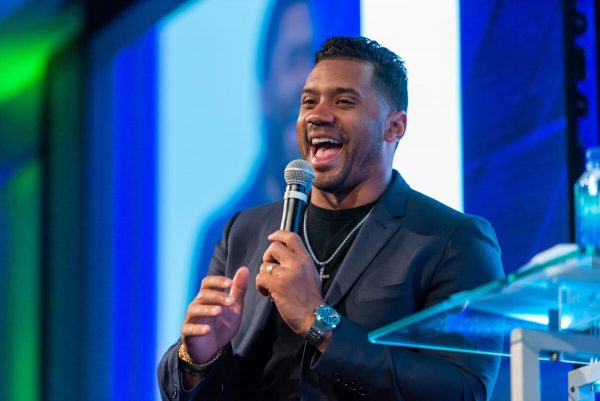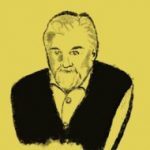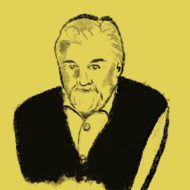 by Dr. Sport Greg Douglas
April 30, 2022
Dr. Sport: A tense arrival for one, and an emotional departure for another.
If they only knew.
Shortly after 7 p.m. Tuesday the doors swung open to the Conference Level Ballroom at the Parq Hotel to usher in a sold-out gathering to its designated tables in anticipation of Russell Wilson's arrival.
Russell Wilson of the Denver Broncos, as difficult as it is to fathom.
While the 950 guests were literally taking their places, they had no idea the ICBA Gala Dinner's marquee attraction was still in the process of arriving on a private jet at Vancouver International Airport.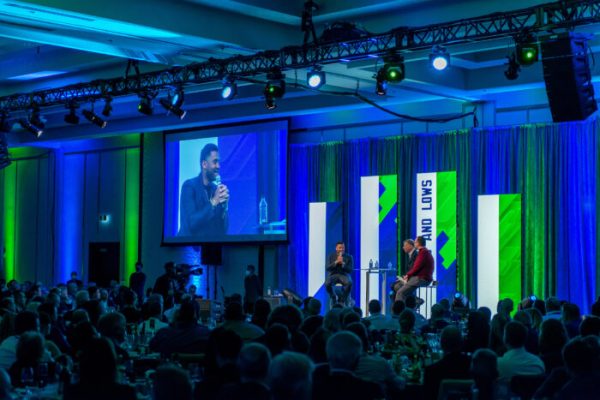 "Things sure were getting tense," said a relieved Jordan Bateman. "We'd been checking the charter flight schedule from the hotel. It was 'wheels down at 7 p.m. and by 7:50 he was on stage, cool and calm."
Bateman, vice-president of communications and marketing for the host Independent Contractors and Business Association, and president Chris Gardner took deep breaths as they settled in for a captivating 90-minute hot stove session with the NFL mega star.
It was one standing ovation after another as Wilson began the dialogue with his affection and respect for Seattle Seahawks head coach Pete Carroll during their 10 years together.
That set an instant level of comfort for those in attendance who might have been thinking there were some bitter feelings between the two.
"We'll always be close," Wilson said. "It's an amazing relationship. After 10 years and a Super Bowl championship, things will never change between us."
Ironically, that Super Bowl XLVIII victory was a decisive 43-8 outcome against Denver and Pro Football Hall of Fame quarterback Peyton Manning.
As much as Wilson, 33, addressed football and looking forward to playing "10 or 12 more NFL seasons", he charmed the audience by sharing his love of life, his deep-rooted faith, and the importance of caring for the people around him.
"We all need each other," he said, reflecting on his contributions to the Seattle community that resulted in being named winner of the Walter Payton Man of the Year Award in 2020.
Read More HERE