ON THIS DAY in 1899
the man who became one of the twentieth century's finest composers, Edward Kennedy 'Duke' Ellington, was born in Washington, D.C. He was one of the most influential figures in jazz, with a reputation that has only increased following his death, May 24 1974 at age 75.
In 1903, singer Frank Parker was born in New York City. He hit the bigtime as the first singer on The Jack Benny Radio Show in the early 30′s; 15 years later he became a longtime member of the Arthur Godfrey troupe, on CBS Radio & TV. He died Jan. 10 1999 at age 95.
In 1904, sweet big bandleader Russ Morgan was born in Scranton Pennsylvania. In 1949, four of his recordings made it big on the charts. "So Tired", "Cruising Down the River", "Sunflower" and "Forever and Ever." On the latter he used a vocal quartet that became famous as the Ames Brothers. He died Aug. 7 1969 at the age of 65.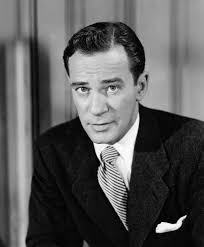 In 1912, actor Richard Carlson was born in Albert Lea, Minnesota. He starred in two major TV series, I Led Three Lives & MacKenzie's Raiders, and guest starred in dozens more. He died of a cerebral hemmorhage Nov 24, 1977 at age 65.
In 1915, singer Donald Mills was born in Piqua Illinois. He was the last surviving member of The Mills Brothers, the pop vocal quartet which produced 2,000 recordings that sold more than 50 million copies and garnered at least three dozen gold records. He died of complications from pneumonia Nov 13, 1999 at age 84.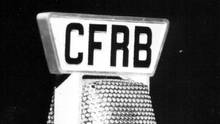 In 1929, Toronto radio station CFRB aired its first program from the Columbia Broadcasting System, after signing up as the exclusive CBS outlet for Toronto, Hamilton & way points. It helped fuel the movement for a publicly-funded Canadian radio service, which was addressed in the Radio Broadcasting Act of 1932.
Alan Cross Reflects back on CFRB Daze     https://www.pugetsoundradio.com/2014/04/28/alan-cross-history-newstalk-1010/
In 1931, singer Lonnie Donegan was born in Glasgow Scotland. He was a skiffle musician, possibly the most famous of them all, with more than 20 UK Top 30 hits to his name. He is often cited as a large influence on the generation of British musicians who became famous in the 1960s. Hits include Rock Island Line, Cumberland Gap, & Does Your Chewing Gum Lose Its Flavour [On the Bedpost Overnight]. He died Nov 3, 2002 at age 71.
In 1932, the enduring nighttime soap "One Man's Family" debuted as a weekly radio series in Los Angeles, San Francisco and Seattle. It moved to the full West Coast NBC network the following month. J. Anthony Smythe and Minetta Ellen (both pictured) starred as father & mother Barbour. In 1933 the Carleton E. Morse creation expanded to the full coast-to-coast NBC network as the first San Francisco origination heard regularly on the East Coast. It moved to Los Angeles in 1937, and ran for a total of 27 years, the final 9 years as a nightly 15 minute strip, with Morse directing, and either writing or supervising it 'hands on' for the entire run.
In 1940, the longrunning daytime drama "Young Dr Malone" was first broadcast on the CBS Radio Network.
In 1950, "The Third Man Theme" by zither-playing Anton Karas topped the charts and stayed there for 11 weeks.
In 1953, Coke Time with Eddie Fisher began a simulcast run on NBC-TV and Mutual radio. Fisher, a pop music singer, was seen and heard on more TV and radio stations in 1954 than any other entertainer.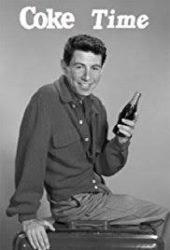 In 1954, comedian Joe Laurie Jr, one of the regulars on Mutual radio's jokefest Can You Top This?, died at age 61.
Also in 1954, Ernest Borgnine made his network television debut in "Night Visitor" on Ford Theatre on NBC-TV. The versatile film star (Marty) would later become a sitcom sensation in McHale's Navy with comedian Tim Conway on CBS and, later, as a helicopter owner in Airwolf.
In 1959, in New York City, "Rompin'" Ronnie Hawkins recorded "Mary Lou" and seven other songs for his first LP.
Dick Clark testifies at House Hearing in 1960

In 1960, Dick Clark told a House of Representatives investigating committee looking into the payola scandal that he, the host of American Bandstand, never took payola for records featured on his daily TV show. Clark would, however, relinquish rights to record companies and music publishing that he owned. The value of those rights, Clark indicated 30 years later, amounted to about $8 million.
In 1961, a long-running sports tradition was born. "Spanning the globe … to bring you the constant variety of sport, the constant variety of human competition, the thrill of victory and the agony of defeat. This is ABC's Wide World of Sports." A Saturday afternoon sports program began its long run on ABC-TV. The show, featuring Jim McKay as host, along with Howard Cosell, Frank Gifford, Al Michaels, Jack Whitaker, Heywood Hale Brun and others, was not an immediate hit. Although Roone Arledge's vision of a worldwide window on televised sports got off to a slow start, ABC's Wide World of Sports became one of TV's most popular and enduring programs.
In 1962, Jerry Lee Lewis returned to performing in Britain — and was a success. The news that he had married his 13-year-old cousin had caused a scandal four years before, and he was hounded out of the country.
In 1963, Roy Orbison was in Nashville to record "Mean Woman Blues," which would be released on the flip side of "Blue Bayou" and become a Top Five pop single.
In 1967,   Aretha Franklin released her Emmy-winning future signature song "Respect."
Also in 1967, for the first time, Cindy Birdsong filled in at a Supremes' concert at the Hollywood Bowl, for Florence Ballard, who had started missing appearances due to her alcoholism. Three months later Cindy was hired fulltime to replace Florence.
In 1968, rocker Frankie Lymon (of "Frankie Lymon & the Teenagers"), died of a drug overdose at age 25.
In 1969, on his 70th birthday, Duke Ellington was honored with the presentation of the Medal of Freedom, the highest civilian honor the US government can bestow.
Also in 1969, working on tracks for the next Beatles album "Abbey Road," Ringo Starr sang the lead vocal for "Octopus's Garden."
In 1970, George Harrison announced plans to begin his first solo recording project following the breakup of The Beatles. He told reporters he was sure the Fab Four eventually would get back together.
In 1972, the No. 1 Billboard Pop Hit was "The First Time Ever I Saw Your Face" by Roberta Flack. The song was the first of Ms. Flack's three No. 1 songs.
In 1973, a Stockton, California concert featuring Canned Heat, Fleetwood Mac, Elvin Bishop and Buddy Miles before a crowd of 15,000, ended in chaos. The riot resulted in 80 people being injured and police arresting 50 troublemakers.
In 1974, Phil Donahue's TV show was on the move. Donahue was moving to Chicago, where it would remain until 1985. Up until now the show was based in Dayton, Ohio. Following more than a decade in the Windy City, the show again moved, this time to New York City. During its time in Chicago, Donahue earned nine Emmy Awards.
In 1975, the Bee Gees released their 13th album "Main Course." The LP featured "Jive Talkin'" and "Nights on Broadway."
In 1976, late at night after his concert in Memphis Bruce Springsteen climbed over the fence at Elvis Presley's Graceland estate in a failed attempt to meet Elvis. Security guards intercepted him and escorted him off the grounds.
In 1977, The Temptations left Motown Records after 17 years and signed with the Atlantic label. After two disco albums bombed they were dropped by Atlantic and eventually re-signed with Motown in 1980.
Also in 1977, The Kinks appeared at the Maple Leaf Gardens in Toronto, and went on to a concert in Buffalo the following day.
Still in 1977, The Grateful Dead played the first of five nights at the Palladium in New York. Tickets sold for $6.
In 1979, the final episode of the original "Battlestar Galactica" aired on ABC.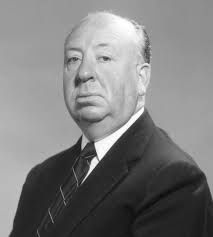 In 1980, the master of suspense, movie director Sir Alfred Hitchcock, who hosted Alfred Hitchcock Presents and the Alfred Hitchcock Hour for a decade on early TV, died of heart failure at age 80. His Hollywood film hits include Psycho, Rear Window, North By Northwest, The Birds, Dial M For Murder, Strangers On A Train, Vertigo, Spellbound and Lifeboat.
Also in 1980, Black Sabbath began their first tour with Ronnie James Dio as lead singer, replacing Ozzy Osbourne.
In 1981, at an auction at Christies in London Elton John paid £14,000 for 232 'Goon Show' radio scripts. It was classic comedic entertainment from the BBC that the star fondly remembered from growing up in the 1950′s.
In 1984, the No. 1 Billboard Pop Hit was "Against All Odds (Take a Look at Me Now)," by Phil Collins. The single was the title song of the film starring Jeff Bridges and Rachel Ward.
In 1988, "60 Minutes" correspondent Diane Sawyer wed movie director and comedian Mike Nichols.
In 1990, R&B singer Floyd Butler of the Friends of Distinction (Love Or Let Me Be Lonely, Grazing In The Grass) suffered a fatal heart attack at age 49.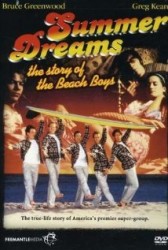 Also in 1990, ABC aired the TV-movie "Summer Dreams: The Story of the Beach Boys."
In 1992, country singer Doug Stone underwent successful quadruple-bypass surgery in Nashville, Tenn. The 35-year-old Stone had experienced chest pains three days earlier at a concert in Oregon.
Also in 1992, the 27th Academy of Country Music Awards honored Garth Brooks.
In 1993, director Cy Howard, the man behind My Friend Irma on radio, TV & the movies, died of heart failure at age 77.
Also in 1993, one of rock'n'roll's preeminent guitarists and producers, Mick Ronson, 46, died of cancer of the liver in London. Ronson, aside from his solo credits, is probably best known for his guitar work with David Bowie and with Bob Dylan's Rolling Thunder Revue.
Still in 1993, an animated Barry White was guest star on Fox-TV's "The Simpsons."
In 1995, the final broadcast of the sitcom "Empty Nest" aired on NBC TV.
In 1996, a collaboration between Canadian diva Celine Dion and famed producer Phil Spector fell through when the two could not agree on financial terms.
In 1998, Steven Tyler sustained a knee injury at Aerosmith's concert in Anchorage, Alaska. The injury was bad enough to require surgery and force the band to postpone the 14 remaining dates of its North American tour.
In 1999, it was announced that drummer Tommy Lee had quit Motley Crue to devote time to his new band and family, following his reunion with Pamela Anderson Lee. Lee's new band was called Methods of Mayhem.
In 2000, the 100th episode of "Pokamon" aired.
In 2002, "TV Guide" hit the newstands with a listing of the "Top 50 TV Shows" of all time. The televised version of the "Top 50 TV Shows" aired on May 13.
Also in 2002, Donovan Patton took over as host of the cable TV children's show "Blue's Clues." Steve Burns had been the host since the program's debut in December 1996.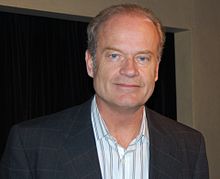 Still in 2002, the star of 'Frasier,'  Kelsey Grammer, and his production company, Grammnet Inc., were ordered by the court to pay more than $2 million in unpaid commissions to his former talent agency.
In 2003, a $5 million lawsuit against former Creedence Clearwater Revival leader John Fogerty was dismissed after 56-year old personal-injury lawyer Jeff Powell claimed he lost hearing in his left ear after attending a 1997 Fogerty concert. The judge said Powell assumed that risk by attending the event, that he knew the extreme volume could be a potential threat.
In 2005,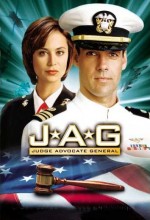 JAG ended it's ten-season run on CBS TV with a flip of a coin — frozen in mid air — that left us wondering if it was Harm, or was it Mac (Sara), who gave up their career in order for the couple to be together.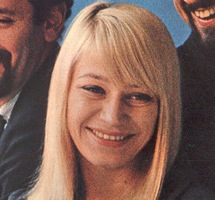 Also in 2005, folk singer Mary Travers of Peter, Paul & Mary underwent a bone marrow transplant to help her battle with the leukemia that eventually took her life in 2009.
In 2007, Canada's Avril Lavigne was at No.1 on the Billboard album chart with her third album 'The Best Damn Thing.'
In 2009, Aerosmith's Steven Tyler headlined a five-day Rock 'n' Roll Fantasy Camp in Hollywood. Tyler told singers to find the passion in the music. "It's all about . . . singing something in a way that nobody has ever done it before." he explained.
In 2012, according to the Sunday Times Rich List, music millionaire Sir Paul McCartney, thanks in part to his 2011 marriage to Nancy Shevell, was the UK's wealthiest performer. The only two British music people richer than McCartney were industry executives. Shevell came to the marriage wealthy in her own right.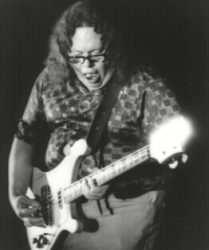 In 2014,  Paul Goddard, bass player and a founding member of the Atlanta Rhythm Section, died of cancer at age 68. He had performed on such ARS hits as "So Into You," "Imaginary Lover," "I'm Not Gonna Let It Bother Me Tonight," "Do It or Die" and the remake of the Classics IV's "Spooky."
In 2016, Red Hot Chili Peppers drummer Chad Smith and his celebrity lookalike Will Ferrell hosted the all-star Red Hot Benefit Comedy + Music Show & Quinceanera. The charity event at L.A.'s Shrine Auditorium.
In 2017, Led Zeppelin's "Immigrant Song" landed on Billboard's Hot Rock Songs chart (#16) for the first time thanks to an appearance in the trailer for Thor: Ragnarok. The track from "Led Zeppelin III" was released in '70.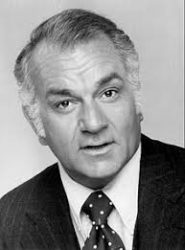 In 2018, actor Robert Mandan, who starred as Chester Tate, a philandering husband on the ABC daytime-serial spoof Soap, died after a long battle with cancer at age 86.   He also had significant white collar roles on the sitcoms Private Benjamin, Three's Company and The Facts of Life.
Also in 2018, Fox's The Simpsons surpassed CBS's Gunsmoke to become the longest series in TV history as the 635th episode aired.
Today's Birthdays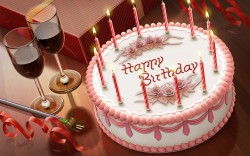 Singer Willie Nelson is 89.
Singer April Stevens is 86.
Conductor/pianist/violinist Zubin Mehta is 86.
Singer Bob Miranda (Happenings member) is 80.
Country singer Duane Allen of The Oak Ridge Boys is 80.
Actor Richard Kline (3′s Company, Bold & the Beautiful) is 78.
Singer Tommy James is 75.
Bassist Wayne Secrest of Confederate Railroad is 72.
Comedienne/actress Nora Dunn (Sat. Night Live) is 70.
Comedian Jerry Seinfeld (Seinfeld) is 68.
Actress Kate Mulgrew (Orange is the New Black, Star Trek: Voyager) is 67.
Actor Leslie Jordan (Con Man, American Horror Story, Sordid Lives:The Series, Will & Grace) is 67.
Actress Michelle Pfeiffer (D3lta House, B.A.D. Cats) is 64.
Actress Eve Plumb (The Brady Bunch) is 64.
Actress Laura Harrington (Dead Air, Linda, The Secret, Perfect Witness) is 64.
Bassist Phil King (Lush) is 62.
Actor Federico Castelluccio (The Sopranos) is 58.
Country singer Stephanie Bentley is 58.
Actor Vincent Ventresca (Complete Savages, The Invisible Man, Boston Common, Prey) is 56.
Singer/TV personality Carnie Wilson of Wilson Phillips (The Talk) is 54.
Actor Paul Adelstein (Private Practice, Scandal, Prison Break, Girlfriend's Guide to Divorce) is 53.
Actress Uma Thurman (Smash) is 52.
Rapper Master P is 52.
Actress Darby Stanchfield (Scandal, Mad Men, Jericho) is 51.
Actor Derek Mears (Sleepy Hollow) is 50.
Country singer James Bonamy is 50.
Singer Erica Campbell of Mary Mary is 50.
Actor Fares Fares (Tyrant) is 49.
Bassist Mike Hogan of The Cranberries is 49.
North Vancouver-born Miss Canada 1994/actress April Telek (Rogue, Hell on Wheels, The Immortal) is 47.
Actor David Sullivan (Sharp Objects, The Sun, Flaked) is 45.
Brampton Ont.-born actor/voicist Tyler Labine (New Amsterdam, Voltron, Deadbeat, Mad Love, Sons of Tucson) is 44. 
Canadian-born actress Bre Blair (S.W.A.T., Game of Silence, Make It or Break It, The Unit) is 42.
Actress Kate Nauta (Avalanche Sharks, Fear Clinic) is 40.
Actor Sam Jones III (Smallville, Blue Mountain State, ER) is 39.
Actress Megan Boone (The Blacklist) is 39.
Actor Firass Dirani (Power Rangers Mystic Force) is 39.
Model/actress Taylor Cole (CSI: Miami) is 38.
Actor Zane Carney (Dave's World) is 37.
Actress Bar Paly (NCIS: Los Angeles) is 37.
Playboy Playmate/TV personality Crystal Hefner (The Girls Next Door) is 36.
Singer Amy Heidemann of Karmin is 36.
Singer Foxes is 33.
Actress Katherine Langford (13 Reasons Why) is 26.
Actor Michael May (One Tree Hill) is 23.
Actor Morgan Turner (HBO's Mildred Pierce) is 23.
Actress/voicist Grace Kaufman (Man With a Plan, The Last Ship, Clarence, Bubble Guppies) is 20
Chart Toppers – April 29
1950
If I Knew You Were Comin' I'd've Baked a Cake – Eileen Barton
My Foolish Heart – The Gordon Jenkins Orchestra (vocal: Eileen Wilson)
The Third Man Theme – Anton Karas
Long Gone Lonesome Blues – Hank Williams
1959
Come Softly to Me – The Fleetwoods
(Now and Then There's) A Fool Such as I – Elvis Presley
Guitar Boogie Shuffle – The Virtues
White Lightning – George Jones
1968
Honey – Bobby Goldsboro
Cry like a Baby – The Box Tops
Lady Madonna – The Beatles
The Legend of Bonnie and Clyde – Merle Haggard
1977
Don't Leave Me This Way – Thelma Houston
Southern Nights – Glen Campbell
Hotel California – Eagles
She's Got You – Loretta Lynn
1986
Kiss – Prince & The Revolution
Addicted to Love – Robert Palmer
West End Girls – Pet Shop Boys
Now and Forever (You and Me) – Anne Murray
1995
This is How We Do It – Montell Jordan
Red Light Special – TLC
Freak like Me – Adina Howard
Little Miss Honky Tonk – Brooks & Dunn
2004
This Love – Maroon 5
Yeah – Usher featuring Ludacris and Lil' Jon
Tipsy – J-Kwon
When the Sun Goes Down – Kenny Chesney with – Uncle Kracker
Today in Broadcast News compiled by Ron Robinson