ON THIS DAY in 1866
Victoria was first connected to mainland British Columbia via cable and telegraph.
In 1911, comedian Jack E. Leonard was born Leonard Lebitsky in Chicago.
He was an early insult comedian predating Don Rickles, and made many appearances on TV variety & game shows. (13 times on Ed Sullivan, 6 times on Hollywood Palace.)  He died of complications from diabetes, following recent heart surgery, May 9, 1973 at age 62.
In 1922, actor J D Cannon was born in Salmon Idaho. He is best remembered as Chief Clifford in the TV series McCloud, and had a regular role on Alias Smith & Jones. The last of his long list of guest roles was on a 1990 episode of Law & Order. He died May 20 2005 at age 83.
Also in 1922, jazz bassist (Samuel) Aaron Bell was born in Muskogee Oklahoma. He played with the giants of his time: Duke Ellington, Stan Kenton, Andy Kirk, Lucky Millinder, Teddy Wilson, & Lester Young. He died died July 28, 2003 at age 81.
In 1936, Benny Goodman and his trio recorded China Boy for Victor Records. Gene Krupa, Teddy Wilson and Goodman played for the session in Chicago.
In 1942, Canadian author Lucy Maud Montgomery died in Toronto at age 68.  She published 22 works of fiction, 450 poems and 500 short stories, including those favorites of Canadian TV, Anne of Green Gables and Emily of New Moon.
In 1947, Jack Webb introduced his short-lived pre-Dragnet detective-adventure radio show Johnny Madero: Pier 23 on Mutual. His first post-San Francisco series (from Hollywood) featured those radio stalwarts Gale Gordon & William Conrad in the supporting cast.
In 1949, Dick Powell appeared for the first time as Richard Diamond, Private Detective on NBC radio.
The show stayed on the air for four years. Later it would have a three-year run on TV starring David Janssen in the title role.
In 1952, New Westminster's Raymond Burr made his TV acting debut on the Dumont Network's Gruen Guild Playhouse in an episode titled, The Tiger. Not long after this start, Burr would achieve stardom in the hugely popular CBS courtroom series Perry Mason, and later in NBC-TV's Ironside.  In 1956 he starred in a quality (but short-lived) CBS radio western, Fort Laramie.
In 1954, Billboard magazine, the music industry trade publication, headlined a tsunami to come in the music biz. The headline read, "Teenagers Demand Music with a Beat — Spur Rhythm and Blues" … a sign of the entertainment revolution that was underway.
In 1955, X-Minus One, a quality show for science fiction fans, was first heard on NBC radio, offering some of the best drama of the era.  Despite TV's onslaught the series lasted three years and 126 episodes.
In 1957, Verve Records released Rick Nelson's first recording, "Teenager's Romance," backed with a cover of Fats Domino's "I'm Walkin'."
In 1958, Dion and the Belmonts' first single, "I Wonder Why" backed with "Teen Angel," was released.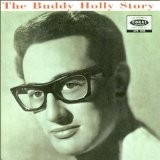 In 1959, Buddy Holly was at No.1 on the UK singles chart six weeks after his death, with the Paul Anka song 'It Doesn't Matter Anymore.'
Also in 1959, Your Hit Parade ended after a nine-year run on NBC TV and many more years on network radio. The show debuted in 1935. On the final show, these were the top five songs on Your Hit Parade:
1 – Come Softly to Me
2 – Pink Shoelaces
3 – Never Be Anyone Else but You
4 – It's Just a Matter of Time
5 – I Need Your Love Tonight
Still in 1959, the second incarnation of The Drifters released their first single "There Goes My Baby,' which quickly rose to the top of the R&B and pop charts.
In 1961, Bob Dylan earned a $50 fee playing harmonica on a track of the Harry Belafonte album "Midnight Special." It was Dylan's first recording session.
Also in 1961, "Runaway" by Del Shannon topped the charts and stayed there for 4 weeks.
In 1963, the No. 1 Billboard Pop Hit was "I Will Follow Him" by Little Peggy March. Peggy was 15 years old when the song hit the top, making her the youngest female singer ever to have a No. 1 single.
In 1965, Game of Love, by Wayne Fontana and The Mindbenders, made it to the top spot on the Billboard music chart. Game of Love stayed #1 for just one week, before Peter Noone and Herman's Hermits took over the top spot with Mrs. Brown You've Got a Lovely Daughter.
In 1966, the Dave Clark Five headlined CBS-TV's Ed Sullivan Show, playing "Catch Us If You Can" and (on tape) "Try Too Hard."  Comedians Alan Sherman and Shelley Berman, and the little Italian mouse Topo Gigio supplied the laughs.
In 1967, actor Frank Overton, who played Major Stovall on TV's 12 O'Clock High, and Elias Sandoval in the original Star Trek series, suffered a fatal heart attack at age 48.
In 1968, Bobby Goldsboro was in Nashville, recording "Autumn of My Life," the followup to his huge #1 smash single, "Honey."
Also in 1968, Apple Records turned down an opportunity to sign singer David Bowie.  Oops!
In 1969, the singing family, The Cowsills, were certified for a Gold Record for their hit single, "Hair," from the Broadway show of the same name.
In 1972, several people were injured and at least six teenage girls fainted in a stampede prior to a Jethro Tull concert in New York. About 25-hundred people rushed the lobby of the concert hall trying to get tickets.
Also in 1972, John Lennon's ultra-controversial single, "Woman Is the Nigger of the World" was released in the U.S. Yoko Ono originally uttered the phrase during a magazine interview in 1967.  Most radio stations did not air the recording.
In 1974, comedian Bud Abbott, (left), the straight man in the movie/radio/TV team of Abbott & Costello, succumbed to prostate cancer at age 78.
Also in 1974, RCA Victor released David Bowie's album "Diamond Dogs." It would reach #1 in Canada and the UK, and #5 in the US.
In 1975, English actor William Hartnell, the first to play TV's Dr. Who in the long-running UK series, died in his sleep of heart failure at age 67.
In 1976, Paul and Linda McCartney spent the evening with John Lennon at his New York Dakota apartment and watched Saturday Night Live on NBC-TV. This would turn out to be the last time Lennon and McCartney were together.
Also in 1976, Queen's "Bohemian Rhapsody" made it into the Billboard Top 10 (at #9).
In 1977, Elvis Presley played the first of two dates on the University of Michigan campus at Ann Arbor. It turned out to be the source of three of his final tracks, as RCA Victor did not have enough studio material to fill out the album Moody Blue. "Unchained Melody," from this night's live show, was also Elvis' first single released posthumously.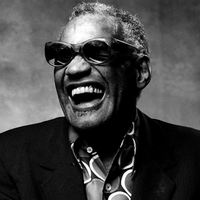 In 1979, the governor of Georgia issued a proclamation declaring Hoagy Carmichael's "Georgia On My Mind" to be the new official state song. During the ceremony Ray Charles  sang his popular 1960 version of it.
In 1982, "Hurts So Good," which would become John (Mellencamp) Cougar's first song to make the Top 10, was released on the Riva label.
In 1985, just one day after its release, the "We are the World" all-star album to benefit famine relief in Ethiopia was certified as a Gold Record.
In 1987, shock jock Howard Stern held a free speech rally on Dag Hammarskjold Plaza at the UN in New York City.
In 1989, the State of Massachusetts declared today "New Kids on the Block Day"
In 1990, actor Tom Rolfing, who played Cliff on NBC-TV's Another World, died of AIDS at age 40.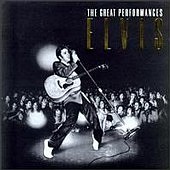 In 1992, a special comprised of film and tape clips, "Elvis — The Great Performances," with Priscilla Presley as host, aired in prime time on CBS-TV.
Also in 1992, the Cleveland (Symphony) Orchestra launched a lawsuit against Michael Jackson seeking $7 million in damages, after the singer used part of their recording of Beethoven's Ninth Symphony on his hit album "Dangerous."
In 1993, at Ames Iowa, Toronto rocker Neil Young joined Willie Nelson, John Mellencamp, Travis Tritt, Lyle Lovett, Dwight Yoakam, Bruce Hornsby and Ringo Starr at the Farm Aid Six concert. About 40-thousand people turned out.
In 1996, Stone Temple Pilots bassist Robert DeLeo made the national announcement on the Westwood Radio One Network that Stone Temple Pilots' lead singer Scott Weiland was in drug rehab and unable to perform. The band had scheduled several free performances, which were cancelled due to Weiland's unplanned absence.
Also in 1996, Shania Twain was the big winner at the 31st Academy of Country Music Awards.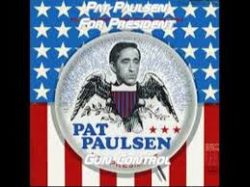 In 1997, comedian Pat Paulsen, who came to prominence in the 60's on the Smothers Brothers TV Show, and who staged an elaborate faux campaign for US president, succumbed to his brain and colon cancer at age 69.
In 1998, the reunion movie "Dallas: War of the Ewings" aired on CBS.
Also in 1998, ABC confirmed that it was cancelling the TV sitcom "Ellen," the first series to feature a lead character who was openly gay.
In 2000, Limp Bizkit announced details of its planned 24-date "Back To Basics" tour. Kicking off July 4 and ending Aug. 6, the tour, with rappers Cypress Hill in tow was to play multiple night stands in 3-5,000-capacity venues in Boston, Chicago, Dallas, Denver, Detroit, Los Angeles, Minneapolis, New York, San Francisco, and Seattle.
In 2001, the blind balladeer Al Hibbler, who sang with the Duke Ellington Orchestra before hitting it big in 1955 with his solo hit "Unchained Melody," died at age 85.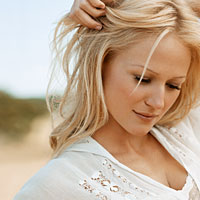 In 2002, singer Jewel was thrown from a horse at her boyfriend's Texas ranch and suffered a broken collarbone and rib.
In 2004, Marion "Suge" Knight, the founder of Death Row records was released from Mule Creek State Prison in California after serving 10 months for breaking his parole on a 1997 assault.
In 2007, the American president George W. Bush was denied a luxury suite at the Imperial Hotel in Vienna when Mick Jagger, on tour with the Rolling Stones, reserved it first.
In 2009, Paul McCartney, Mick Jagger and Elton John were ranked third, sixth and eighth, respectively, on The Sunday Times of London's list of the U.K.'s wealthiest music celebrities.Sting and Keith Richards also made the Top 10.
In 2010, The Rascals reunited for only the second time since breaking up four decades earlier. They performed at Robert De Niro's Tribeca Grill in New York to raise money for cancer research.
In 2012, the Beach Boys opened their "50th Reunion Tour" at the Anselmo Valencia Amphitheater in Tucson.  The ensuing 36 dates marked the only time Brian Wilson had taken part in a full tour, after showing up for only selected dates between 1965 and 1996.
In 2013, Steven Van Zandt introduced Rock And Roll: An American Story, a multimedia-based curriculum for middle and high school students. The program also covers Rock's roots and social impact.
In 2015, one of the USA's great Olympic champions Bruce Jenner declared that he was a transgender woman ona special edition of ABC-TV's 20/20.  The 65-year old told interviewer Diane Sawyer that 'to all intents and purposes I am a woman,' having completed a five-year program of hormones.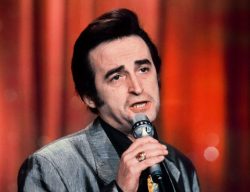 Also in 2015, songwriter Sid Tepper, who wrote over 300 songs that were recorded by artists including Frank Sinatra, Elvis Presley and The Beatles, died of natural causes at age 96.   His hits included "Red Roses for a Blue Lady," "The Naughty Lady of Shady Lane," "Kiss of Fire," "Kewpie Doll," and "G.I. Blues." In 2016, soul singer Billy Paul, a Grammy Award-winner for his 1972 #1single, "Me and Mrs. Jones," who later blended his more conventional pop, soul, and funk styles with electronic and psychedelic influences, died of pancreatic cancer at age 81.. Also in 2016, Iron Maiden gave their first-ever concert in China. It was at the Beijing LeSports Center during the group's The Book Of Souls world tour..In 2017, character actor Don Gordon, who often played tough cops and gangsters, who was Emmy-nominated for "The Defenders" in 1962, died at age 90.  His first major television role was in "The Blue Angels," in 1960-61.  In the late 70's he starred in the series "Lucan."  His early TV assignments included roles in Steve McQueen's 1959 "Wanted: Dead or Alive," "Peyton Place," "Border Patrol," "U.S. Marshal," and "The Twilight Zone." His other 1960s TV appearances included "The Lloyd Bridges Show," "Channing," "Empire," "The Fugitive," and "The Outer Limits..In 2018, for the first time the streaming of music overtook sales of CD's and vinyl..In 2019, French singer and actor Dick Rivers, an important figure in introducing rock and roll in France, an admirer of Elvis Presley, who influenced both his singing and looks, died of cancer on his 74th birthday..
Today's Birthdays
Actress Marilyn Erskine (Tom Ewell Show, RADIO: Let's Pretend, Young Widder Brown) is 96.
Toronto-born TV host/producer/comedian John Barbour (Real People, On Stage America) is 89.
Actress Shirley MacLaine (Downton Abbey, Shirley's World, Battle of Mary Kay, Salem Witch Trials) is 88.
Actress-singer-director Barbra Streisand (Ed Sullivan Show, TV Specials, Grammy/Academy Awards) is 80.
Country singer Richard Sterban of the Oak Ridge Boys is 79.
Drummer Doug Clifford (Creedence Clearwater Revival) is 77.
Singer-keyboardist Rob Hyman of The Hooters is 72.
Actor Eric Bogosian (Law & Order:CI, Love Monkey) is 69.
Actor Michael O'Keefe (Roseanne) is 67.
Bassist David J (Love and Rockets, Bauhaus) is 65.
Actor John Vargas (DEA, Santa Barbara, At Ease, General Hospital) is 64.
Actor Glenn Morshower (24, ER, Friday Night Lights) is 63.
Bassist Billy Gould (Faith No More) is 59.
Actor-comedian 'Cedric the Entertainer' Kyles (The Soul Man, Steve Harvey Show, The Proud Family) is 58.
Actor Djimon Hounsou (Black Panther, ER, Alias) is 58.
Seattle Mariners' TV Color Commentator/former 3rd baseman Mike Blowers is 57.
Drummer Patty Schemel (Hole) is 55.
Actress Stacy Haiduk (SeaQuest DSV, The Young & the Restless, All My Children) is 54.
Actor Aidan Gillen (Game of Thrones, The Wire) is 54.
Drummer Aaron Comess of the Spin Doctors is 54.
Actress Melinda Clarke (Nikita, The O.C., Days of Our Lives) is 53.
Actor Rory McCann (Game of Thrones) is 53.
Ontario-born actor Dean Armstrong (Queer as Folk, Heroes Reborn) is 49.
Ontario-born actor Noah Danby (Bitten, Defiance, Painkiller Jane) is 48. 
Actor Derek Luke (13 Reasons Why, Rogue, Empire, HawthoRNe, Trauma) is 48.
Bassist Brian Marshall of Creed and of Alter Bridge is 49.
Actor Thad Luckinbill (The Young and the Restless) is 47.
Actress Sam Doumit (Matumbo Goldberg, Undressed) is 47.
Actress Ann Mahoney (Sun Records, The Walking Dead) is 46.
Actor Eric Balfour (Haven, 24, Conviction, Six Feet Under) is 45.
Actress Rebecca Mader (Once Upon a Time, No Ordinary Family, Lost) is 45.
Country singer Rebecca Lynn Howard is 43.
Ontario-born actress Rebecca Davis (It's Christmas, Carol; He Loves Me) is 42.
Actress Katherine Bailess (Hit the Floor, One Tree Hill) is 42.
Actress Reagan Gomez-Preston (Queen Sugar, Love That Girl, The Cleveland Show, Almost Home) is 42.
Actor Austin Nichols (The Walking Dead, Bates Motel, Ray Donovan, One Tree Hill) is 42.
Actress Sasha Barrese (LAX, Run of the House) is 41.
Singer Kelly Clarkson (The Voice, American Idol) is 40.
Actress Lindsey Gort (The Carrie Diaries, Impastor) is 38.
Singer-bassist/actor Tyson Ritter of All-American Rejects (Parenthood) is 38.
Actress Courtnee Draper (The Jersey, The Bold & the Beautiful) is 37.
Miss Alabama USA/TV personality Katherine Webb (ABC's Splash) is 33.
Country singer Carly Pearce is 32.
Actor Larramie Doc Shaw (Pair of Kings, House of Payne, The Suite Life On Deck) is 30.
Actor Joe Keery (Stranger Things) is 30.
Actor Jack Quaid (Vinyl, Sasquatch Sketch Comedy) is 30.
Actor Jordan Fisher (Liv and Maddie, The Secret Life of the American Teenager) is 28.
Model/actress/singer Ryan Newman (See Dad Run, Zeke & Luther, The Thundermans) is 24.
Chart Toppers – April 24
1945
Candy – Johnny Mercer & Jo Stafford
I'm Beginning to See the Light – The Harry James Orchestra (vocal: Kitty Kallen)
My Dreams are Getting Better All the Time – The Les Brown Orchestra (vocal: Doris Day)
Smoke on the Water – Bob Wills
1954
Wanted – Perry Como
Here – Tony Martin
The Man with the Banjo – The Ames Brothers
Slowly – Webb Pierce
1963
He's So Fine – The Chiffons
I Will Follow Him – Little Peggy March
Puff the Magic Dragon – Peter, Paul & Mary
Still – Bill Anderson
1972
The First Time Ever I Saw Your Face – Roberta Flack
Rockin' Robin – Michael Jackson
I Gotcha – Joe Tex
Chantilly Lace – Jerry Lee Lewis
1981
Kiss on My List – Daryl Hall & John Oates
Morning Train (Nine to Five) – Sheena Easton
Just the Two of Us – Grover Washington, Jr./Bill Withers
Old Flame – Alabama
1990
Nothing Compares 2 U – Sinead O'Connor
I Wanna Be Rich – Calloway
Here and Now – Luther Vandross
Love on Arrival – Dan Seals
1999
No Scrubs – TLC
Kiss Me – Sixpence None The Richer
Heartbreak Hotel – Whitney Houston featuring Faith Evans & Kelly Price
How Forever Feels – Kenny Chesney
2008
No Air – Jordin Sparks featuring Chris Brown
Bleeding Love – Leona Lewis
Love Song – Sara Bareilles
You're Gonna Miss This – Trace Adkins
Today in Broadcast History compiled by Ron Robinson