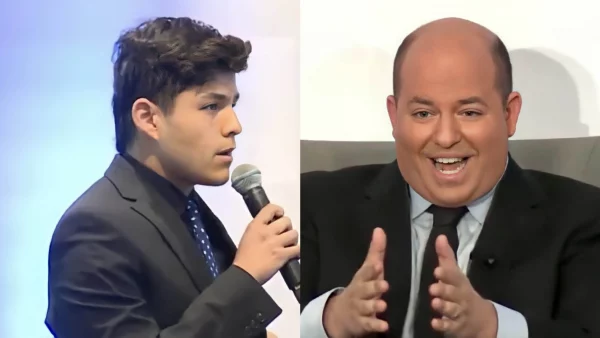 by Jim Hoft
April 8, 2022
The fake news joined together at The Atlantic's DisInfo 2022 Conference this week in Chicago.
The conference included speeches by such purveyors of truth as:
On Thursday afternoon, CNN's Brian Stelter sat on a panel with Trump-hating thumbsucker Stephen Hayes and others to discuss how media platforms shape consumer realities.
TRENDING: BEAUTIFUL! Student Confronts Fake News Purveyor Brian Stelter from CNN at Disinfo Conference AND IT'S GLORIOUS! (VIDEO)
On every major story in the past five years, CNN and the mainstream news media have landed on the wrong side every time. And now they want to lecture the masses on fake news. Unreal.
That's when first-year college student Christopher Phillips destroyed Stelter and CNN with a list of fake news stories the channel pushed on the American public for the past five years. The list included the Russia-Collusion hoax, the Jussie Smollett hoax, the Nick Sandmann smears, and the Hunter Biden laptop denial.