Ben McCully has one of the most interesting portfolios I, and probably you, have ever seen: Radio host, car salesman, pro wrestler, brewery tour manager. If that combo of careers doesn't have you hooked on this episode already, I don't know what will.
Clearly, Ben has worn many hats throughout his career, which is fitting because he once lived in Medicine Hat, Alberta. We talk about his philosophy degree from University of King's College, how he managed his career path, what those transitions were like, and his travels across Canada as a radio host (he's worked in Nova Scotia, Ontario, and Alberta).
I know it's cliché to say this, but this episode really does have something for everyone- assuming you like beer, wrestling, radio, philosophy, or just really interesting stories.
Thanks to those who have supported the show!
NEW! We are going to make transcription a regular feature of the show. We'd like to thank Poddin for helping us to get this started.
For a transcription – go to https://bit.ly/385Tbtr and scroll to the bottom of the page.
…..
---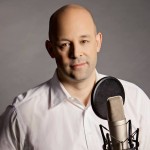 Matt Cundill works with radio groups on digital strategies and talent coaching. He recently started the Sound Off Podcast: The Podcast about Broadcast"
E-mail Matt: [email protected]
Twitter: @mattcundill
" The Sound Off Podcast is committed to helping broadcasters find their way through the digital revolution. "