Jim Lang is a renowned broadcaster who's worked all over Canada, often covering sports. You probably know him best from either Sportsnet Fan Radio 590, or his Toronto Argos coverage on AM 640. In this episode, we work our way through his broadcast history, from his humble beginnings as a radio intern all the way to his coverage of events like the Superbowl.
If you're a sports fan, you'll love this one. Jim talks at length about the most stand-out moments of his sports career- the aftermath of Superbowl 42 and the ensuing chaos, the feeling of living in Montreal while the Canadiens were on a Stanley Cup run, and the privilege of becoming the radio voice of the Argos.
This is a great episode for radio buffs as well, as Jim shares his story of moving from Halifax to Toronto and falling in love with the radio offerings the city had. He shares the exact moment he knew it was the career for him, the trepidation he felt the first time he stepped inside a big-city radio control room, and even some tips about making a voiceover sound punchier.
Nowadays, Jim hosts his own morning show on 105.9 The Region. You can listen to him from Monday to Friday, 5:00am to 10:00am. Hockey fans should also check out any of his 3 books, all co-written with hockey legends:
Bleeding Bluewith Wendel Clark, Shift Workwith Tie Domi, and Everyday Hockey Heroeswith Bob Mackenzie.
---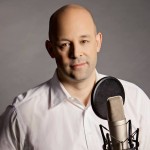 Matt Cundill works with radio groups on digital strategies and talent coaching. He recently started the Sound Off Podcast: The Podcast about Broadcast"
E-mail Matt: [email protected]
Twitter: @mattcundill
" The Sound Off Podcast is committed to helping broadcasters find their way through the digital revolution. "