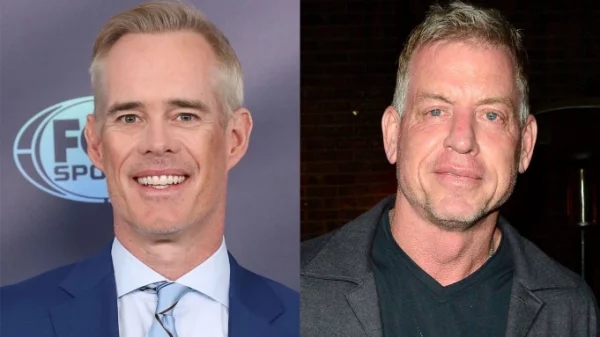 by Alex Weprin


March 17, 2022
In a landscape-shaking deal in the sports media world, Joe Buck and Troy Aikman will depart Fox Sports for new roles at ESPN in a deal estimated to be worth $30 million annually for the duo.
The play-by-play broadcaster and NFL analyst have signed a multiyear deal with the Disney-owned sports giant, where they will take over the booth for ESPN's Monday Night Football NFL coverage beginning Sept. 12.
The move will see Buck leave his broadcast home of nearly 30 years for the new job. Buck had been Fox's lead NFL announcer, and also led the network's Major League Baseball coverage.
Read More HERE