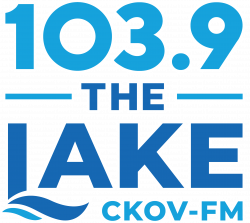 PRESS RELEASE
CKOV-FM | 103.9 The Lake
Paul Larsen, President
[email protected]
March 14, 2022 | For Immediate Release
103.9 THE LAKE ANNOUNCES TALENT CHANGES
Kelowna, BC: As CKOV-FM "103.9 The Lake" nears its first anniversary, the station announces a talent change. Crystal Darche, who has been doing afternoons since the station launch, is moving on to a new opportunity outside of radio and will be transitioning to weekends.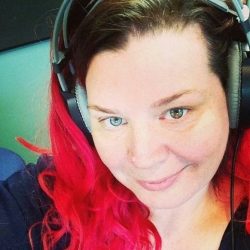 Taking over Afternoon Drive starting Monday, March 21 is Susan Knight, another long-time Kelowna personality who previously held morning show positions with Sun FM (now Virgin Radio) and Q103 (now Beach Radio).
Station owner Paul Larsen says "we're sad to see Crystal leave her weekday role but very
pleased she's agreed to stay on for weekends as she's been fantastic on air. I am happy she will remain an important part of the Lake lineup". Larsen adds "I'm also very excited to have Susan Knight join The Lake to take over our Afternoons. Her prior experience and knowledge of Kelowna completely fits in with our strong local focus and she'll be a great complement to our other market veterans Andy & TJ in Mornings and Mark Jeffries in Middays".
CKOV-FM went off air after declaring bankruptcy under previous ownership in March 2020.
Paul Larsen purchased the frequency in late 2020 and re-launched the station as The Lake in late March 2021. The Lake is Kelowna's Soft Rock featuring the biggest adult contemporary songs of the late 1970s through early 2000s combined with Kelowna's most experienced on-air line-up and a strong focus on local news and community information.
In addition to broadcasting at 103.9 FM, The Lake can be found online at 1039theLake.com, on Social Media platforms and on your smart device of choice.
###