ON THIS DAY in 1903
bandleader Lawrence Welk was born in Strasburg North Dakota.
The Champagne Music Maker was, early on, a popular staple of radio station WNAX in Yankton South Dakota.  When he settled in for 10 years at Chicago's Aragon Ballroom, his dance remotes developed a national radio following. In 1951 Welk began weekly appearances on KTLA Los Angeles, which led to an ABC television show beginning in 1955. His show was near the top of the ratings throughout the 1950's and '60s.  His big hit was the 1961 million seller, Calcutta.  He died from pneumonia May 17, 1992 at age 89.
In 1918, actor Al Eben was born in Philadelphia.  He is best remembered as Doc Bergman in more than 50 episodes of the original Hawaii Five-0 (1968-80) on CBS-TV.  He died July 24 2003 at age 85.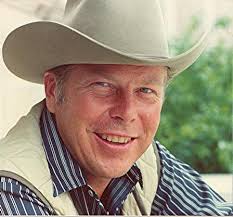 In 1919, songwriter/bandleader Mercer Ellington was born in Washington DC. As the only son of Duke Ellington, he led the Duke's band after he died and for the musical about his life, Sophisticated Ladies.  He died of a heart attack Feb 8, 1996 at age 76.  In 1928, Albert Salmi was born in Brooklyn. As an established Broadway thespian it was easy for him to adapt to the demands of live TV, so he was used a lot in the dramatic anthologies The US Steel Hour, Studio 1, and Alcoa Presents.  He later became comfortable with the film process, and was seen repeatedly in westerns such as Daniel Boone, The Virginian, Gunsmoke, Wagon Train & Bonanza.  He & his wife were found dead in their Spokane home Aprill 22 1990 in what was ruled a murder/suicide.  He was 62. .
In 1932, actress Valerie French was born in London. She began appearing in US TV in 1956, and had running roles on some of the major soaps, The Edge of Night, the Nurses, All My Children & One Life to Live.  She died of leukemia Nov. 3 1990 at age 58.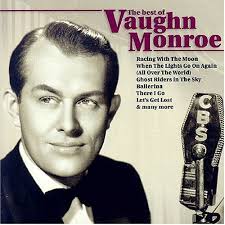 In 1942, Vaughn Monroe and his orchestra recorded the classic, Sleepy Lagoon, his last session for Bluebird Records. Vaughn sang on the track while Ray Conniff played trombone. Racing With the Moon and Ghost Riders in the Sky were two of Monroe's greatest contributions to popular music.
In 1946, former writer at Edmonton's CJCA John Oliver (Jack) Blick signed on his own radio station in Winnipeg, CJOB, which bore his initials. 15 years later Blick cashed out and left broadcasting when he sold CJOB AM & FM to CKNW owner Frank Griffiths. Blick brought several innovations to Prairie radio; among them, block programming, news-on-the-hour, and the use of news cruisers.
In 1947, the New York-based DuMont Network aired "Movies For Small Fry," network television's first successful children's program.
In 1950, "The Cry of the Wild Goose" by Frankie Laine topped the charts and stayed there for 2 weeks.
Also in 1950, at the Capitol Tower in Hollywood, Nat 'King' Cole recorded one of his earliest #1 hits and a future Oscar-winning song, "Mona Lisa."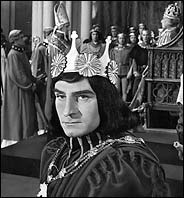 In 1956, Sir Lawrence Olivier starred in the three-hour afternoon NBC-TV special, Richard III. The network reportedly paid $500,000 for the rights to the program, written by a fella named William Shakespeare.
In 1957, contestant Charles Van Doren finally lost on NBC-TV's rigged game show "21."  He left with $129,000. The scandal over the producers leaking him the answers was yet to erupt.
In 1958, Perry Como was in New York City to record his next Top 10 hit single, "Kewpie Doll."
In 1959, Elvis Presley's version of the country hit "(Now And Then There's) A Fool Such As I" on RCA Victor was certified Gold.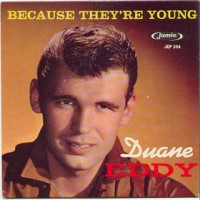 In 1960, guitarist Duane Eddy recorded what would prove to be a major instrumental hit for him, "Because They're Young."  It was the title tune of a movie starring Dick Clark and Tuesday Weld, in which Eddy had a cameo role.
In 1962, the No. 1 Billboard Pop Hit was "Hey! Baby" by Bruce Channel.
In 1963, the Rolling Stones entered the I-B-C Studios in London for their first recording session. They recorded cover versions of songs by their rhythm-and-blues heroes — Bo Diddley, Willie Dixon and Jimmy Reed. The recordings were never released.
Also in 1963, Manfred Mann's first concert was staged in London at the Marquee Club.
In 1967, the song "Love Is Here and Now You're Gone" by the Supremes topped the charts .. the group's 9th #1 song.
Also in 1967, Pink Floyd released their 1st single, "Arnold Layne."
In 1968, Otis Redding was posthumously awarded a Gold Record for the single, "(Sittin' on) The Dock of the Bay." Redding was killed in a plane crash December 10, 1967. He had recorded 11 charted hit songs between 1965 and 1969.
In 1969, after almost 4 months of negotiations Motown bought the Jackson 5 out of the recording contract they'd signed a year earlier with the Steeltown label.
In 1970, at the Grammys, Crosby, Stills, Nash & Young won as Best New Artists. The 5th Dimension won Record of the Year for "Aquarius/Let the Sunshine In.'   Joe South won song of the year with 'Games People Play'.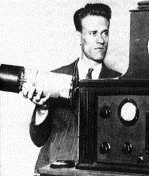 In 1971, the US TV pioneer Philo T. Farnsworth died from pneumonia at age 64.  He was the first person to demonstrate and patent a working electronic television system.
Also in 1971, television networks ABC, CBS and NBC were told by the Federal Communications Commission that a limited three-hour nightly program service — or "prime time" — would begin in September. The network programs were to be slotted between 8 and 11 p.m. on the East and West coasts. Syndicated shows were drastically cut back by local stations to make way for the new network packages.
Still in 1971, the Partridge Family's "Doesn't Somebody Want to be Wanted," a #1 hit single in Canada and #6 in the US, was certified Gold.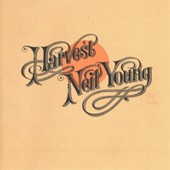 In 1972, Neil Young went to No.1 on the Billboard album chart with 'Harvest.' The album featured the hit single 'Heart Of Gold.'
In 1974, Albert Grossman, Janis Joplin's manager, was awarded 112-thousand dollars on a life insurance policy he'd taken out on the singer when he discovered her intravenous drug addiction. The insurance company had argued that Joplin's 1970 overdose death was a suicide, not an accident.
In 1975, orchestra leader Sammy Spear, who led the band throughout Jackie Gleason's TV variety shows & The Honeymooners, died after a heart attack at age 65.
In 1983, after seven concerts in Japan Joni Mitchell opened the Australia/New Zealand leg of her "Wild Things" tour at the Capitol Theatre, Sydney.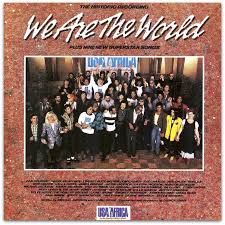 In 1985, Disc Jockeys around the U.S. began questioning listeners to see which ones could name the 46 pop music stars who appeared on the hit, We Are the World. The song, airing first on this day as a single, contained a "Who's Who" of contemporary pop music.
Also in 1985, Saskatoon's CKOM was approved to move down the dial from AM 1250 to the former U.S. Clear Channel 650 KHz, that was also the  home of the Grand Ole Opry's WSM Nashville. 
In 1986, blues singer and harmonica player Sonny Terry, who became famous with his guitar-playing partner, Brownie McGhee, died at age 75 after a lengthy illness. Terry, whose real name was Sanders Terrell, was blinded in both eyes in separate accidents by the time he was 16.
In 1987, the No. 1 Billboard Pop Hit was "Jacob's Ladder" by Huey Lewis & the News. The song was written by brothers John and Bruce Hornsby.
In 1989, Debbie Gibson started a five-week run at No.1 on the US album chart with 'Electric Youth.'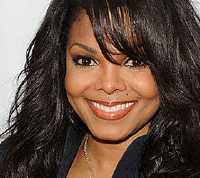 In 1991, Janet Jackson announced she was switching record labels, from A&M to Virgin. The deal was reportedly worth about $30 million, the largest record deal ever .. until brother Michael renewed his deal with Sony for twice that amount a week later.
In 1994, a star for The Supremes was unveiled on the Hollywood Walk of Fame. With Diana Ross in Europe, and Florence Ballard having died in 1976, Mary Wilson was the only original member to attend the ceremony.
Also in 1996, the three remaining Beatles turned down a $225 million offer to perform together in a "reunion" tour.
In 1997, former Beatle Paul McCartney was officially knighted by Queen Elizabeth during an investiture ceremony at Buckingham Palace.
In 2000, Destiny's Child went to No.1 on the Billbord singles chart with 'Say My Name'.
Also in 2000, KISS began their "Farewell Tour."
In 2001, the Dave Matthews Band started a two-week run at No.1 on the US album chart with 'Everyday.'
In 2002, singer Connie Francis launched a suit seeking tens of millions of dollars from Universal Records for unpaid royalties, and for licensing her recordings for use in several sexually-explicit films. The action was dismissed in 2003.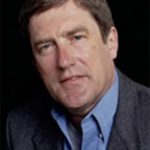 In 2006, Vancouver-born broadcaster Bill Cameron, who became a top journalist with CBC TV, died from throat cancer at age 62.                                                                                                               
Also in 2006, the Disney Channel Original Movie, 'High School Musical' was at No.1 on the Billboard album chart. The album went on to break all records for a soundtrack selling over 7 million copies worldwide.
In 2007, actress Betty Hutton died in Palm Springs, CA after losing her battle with colon cancer. She was 86.  Her many film and TV appearances include Annie Get Your Gun, Somebody Loves Me, The Fleet's In, The Greatest Show on Earth and The Betty Hutton Show.
Also in 2007, Heaven & Hell, featuring an early-'80s Black Sabbath lineup (including Ronnie James Dio), began a cross-Canada trek with a show at the Pacific Coliseum in Vancouver. "It's going to be a lot of fun to get back in front of fans and perform these songs again," said Dio.
In 2008, Madonna was inducted into the US Rock and Roll Hall of Fame at a star-studded ceremony in New York City, she received her honour at the Waldorf Astoria Hotel from singer Justin Timberlake.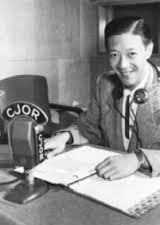 In 2009, Vancouver's yo-yo-king and pioneer Chinese-language broadcaster Harvey Lowe died in his 91st year.  He was the host of Call of China Sunday afternoons on CJOR 600 in the late 1940's and early 50's.  (picture courtesy Radio West/BC Radio History)
In 2010, actor/Hall of Fame football player Merlin Olsen of the TV series Father Murphy & Little House On The Prairie, fell victim to a rare form of cancer called mesothelioma at age 69.
Also in 2010, radio talk show host Glenn Beck singled out Bruce Springsteen's "Born In The USA" as a perfect example of the progressive politics he said were destroying the country. On his show Beck read the lyrics to the '84 hit about the down and out experiences of a Vietnam era vet, concluding that it's time to "wake up out of the propaganda."
In 2011, veteran radio deejay Danny Stiles, who worked at numerous New York City-area stations during a 63 year on-air career, died at age 87.
In 2012, the rock group Aerosmith was featured on CBS-TV's 60 Minutes.After admitting he can be cruel at times, frontman Steven Tyler went on, "I think my perfectionism and my busting everyone's chops is what got this band to where it is today. In the end, I get a really good song and in the end, I get the hits. Yeah, I'm that good."
In 2013, Bob Dylan became the first Rock star to be voted an honorary member of the American Academy of Arts and Letters.
In 2014, Bon Jovi topped Billboard's list of annual earnings, raking in an estimated total of $29.4 million in '13. The band had topped the chart for three of the previous six years.
In 2015,  Jimmy Greenspoon, the keyboard player in the rock band Three Dog Night, lost his five-month battle with metastatic melanoma at age 67.  He joined the band in 1968 and remained with them for more than 45 years.
In 2016, Phil Collins  launched his comeback at the 'Dreaming On The Beach' benefit concert in Miami to raise funds for the children's charity Little Dreams Foundation, which he co-founded in 2000. It was his first concert since 2010.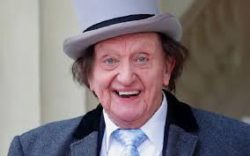 In 2018, Sir Ken Dodd, creator of the Diddy Men and one of the most popular UK comedians of his time, died at age 90, of complications from a chest infectionn.
Also in 2018, Metallica was named the "Rock Artist Of The Year" at the iHeartRadio Music Awards in L.A. Bon Jovi received the iHeartRadio Icon Award.
In 2019, Hall of Fame drummer Hal Blaine of the L-A-based "Wrecking Crew" session-playing all-stars, who worked behind the recordings of Frank Sinatra, Elvis Presley and the Beach Boys, and who laid down one of music's most memorable opening riffs on the Ronettes' "Be My Baby," died of natural causes at age 90.
Today's Birthdays
Media/sports FOX boss Rupert Murdoch is 91.
Former ABC News correspondent Sam Donaldson is 88.
Actress Nancy Kovack (Bewitched, Burke's Law) is 87.
Accordionist Flaco Jimenez of the Texas Tornadoes is 83.
Actress Tricia O'Neil (Murder She Wrote, Hart to Hart) is 77.
Actor Mark Metcalf (Buffy the Vampire Slayer, Angel) is 76.
Singer-keyboardist Mark Stein of Vanilla Fudge is 75.
Singer Bobby McFerrin is 72.
Singer Cheryl Lynn is 71.
Actress Susan Richardson (Eight is Enough) is 70.
Recording executive/TV coach Jimmy Iovine (American Idol) is 69.
Country singer Jimmy Fortune of the Statler Brothers is 67.
Singer Nina Hagen is 67.
Singer Cheryl Lynn is 65.
Actor Robert Glenister (Law & Order: UK, Hustle) is 62.
Montreal-born actor Elias Koteas (Chicago PD, The Killing, Traffic, American Dad) is 61.
Actor Jeffrey Nordling (Desperate Housewives, Once & Again, 24) is 60.
Actress Barbara Alyn Woods (One Tree Hill, Honey I Shrunk the Kids-TV) is 60.
Actress Alex Kingston (ER) is 59.
Actor/producer/director Peter Berg (Friday Night Lights, Chicago Hope) is 58.
Actress Emma Chambers (The Vicar of Dibbley) is 58.
Actor Wallace Langham (C.S.I., Veronica's Closet, Larry Sanders Show) is 57.
Actor John Barrowman (Arrow, Torchwood, Doctor Who) is 55.
Singer Lisa Loeb is 54.
Singer Pete Droge is 53.
Actor Terrence Howard (Empire, Sparks, Street Time) is 53.
Keyboardist Al Gamble of St. Paul and the Broken Bones is 53.
Keyboardist Rami Jaffee of The Wallflowers is 53.
Writer/actor Johnny Knoxville (Dudesons in America, Jackass) is 51.
Singers Benji and Joel Madden of Good Charlotte are 43.
Actor David Anders (iZombie, Vampire Diaries, Once Upon a Time, 24, Heroes, Alias) is 41.
Singer/actress LeToya Luckett (Rosewood, Single Ladies, Treme) is 41.
Actress Thora Birch (Day by Day, Parenthood 1990) is 40.
Actress Lindsey McKeon (Guiding Light, One Tree Hill, Saved by the Bell: The New Class) is 40.
Actress Mircea Monroe (Episodes, Hart of Dixie) is 40.
Actress Lucy DeVito (Deadbeat, Melissa and Joey) is 39.
Dancer/TV personality Melissa Rycroft (Dancing with the Stars) is 38.
Actor Rob Brown (Blindspot, Treme) is 38.
Montreal-born actor Marc-Andre Grondin (L'Imposteur, Spotless) is 38. 
Actress Ali Falkner (The Education of Eddie and Mortimer) is 36.
Actor Anton Yelchin (Huff) is 33.
Actor Reiley McClendon (The Fosters) is 32.
Actress Sacha Parkinson (Coronation Street, Mr. Selfridge) is 30.
Actress Jodie Comer (The White Princess) is 29.
Chart Toppers – March 11
1946
Oh, What It Seemed to Be – The Frankie Carle Orchestra (vocal: Marjorie Hughes)
Let It Snow – Vaughn Monroe
Symphony – The Freddy Martin Orchestra (vocal: Clyde Rogers)
Guitar Polka – Al Dexter
1955
The Ballad of Davy Crockett – Bill Hayes
Sincerely – McGuire Sisters
Pledging My Love – Johnny Ace
In the Jailhouse Now – Webb Pierce
1964
I Want to Hold Your Hand – The Beatles
She Loves You – The Beatles
Please Please Me – The Beatles
Saginaw, Michigan – Lefty Frizzell
1973
Killing Me Softly with His Song – Roberta Flack
Love Train – O'Jays
Also Sprach Zarathustra (2001) – Deodato
'Til I Get It Right – Tammy Wynette
1982
Centerfold – The J. Geils Band
Open Arms – Journey
I Love Rock 'N Roll – Joan Jett & The Blackhearts
You're the Best Break This Old Heart Ever Had – Ed Bruce
1991
Someday – Mariah Carey
One More Try – Timmy -T-
Show Me the Way – Styx
I'd Love You All Over Again – Alan Jackson
2000
Bye Bye Bye – 'N Sync
Show Me the Meaning of Being Lonely – Backstreet Boys
Take A Picture – Filter
Smile – Lonestar
Today in Broadcast History compiled by Ron Robinson