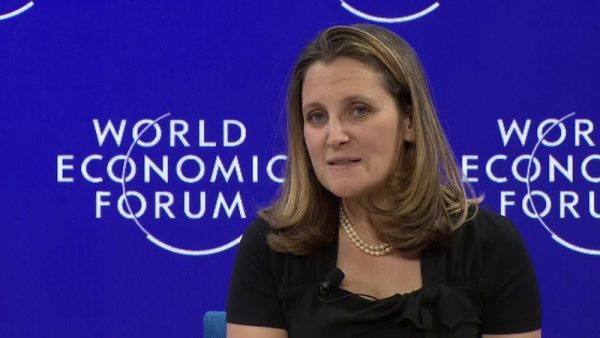 February 24, 2022
A blog called the Conservative Tree House has published an article offering their theory on the cancellation of the Emergencies Act by the Trudeau government.
"When Prime Minister Justin Trudeau announced [he] would use the Emergencies Act to target banks and accounts of people who were protesting against Covid mandates, it not only undermined the integrity of the Canadian banking system –[it] stuck a wrench into the plans of the World Economic Forum and the use of the Canadian Bankers Association to create a Digital ID."
This digital ID proposal is outlined in a report titled "Advanced Digital Agency: The Power of Data Intermediaries" and builds upon a digital framework published by the WEF. Under the framework, the WEF proposes collecting data from aspects of people's "everyday lives." WEF suggest this data collection dragnet would allow digital ID's to collect data on people's online behavior, purchase history, credit history, biometrics, names,identity numbers, medical history, travel history, e-government accounts, bank accounts, health stats, education, and more."
On this basis, it is reasonable to conclude that the directive for the EMA cancellation originated not with Trudeau government, but with the World Economic Forum. As days pass since the conclusion of the Truckers Convoy, the Liberal-WEF connection is rising to become the protest's most significant piece of fall-out.
According to a National Post article, Deputy PM Chrystia Freeland has been a fixture at the WEF for years. In 2015, Ms. Freeland was exuberant when interviewing billionaire banker George Soros, founder of the Open Society Foundation and leading advocate for international refugee distribution. With personal connections to Mr. Soros, as well as WEF founder Klaus Schwab, Liberal MP Chrystia Freeland is the darling of woke globalist practitioners. She is also rumoured to take over from Justin Trudeau should he decide to seek "greener pastures."
Read More HERE
Related Story HERE