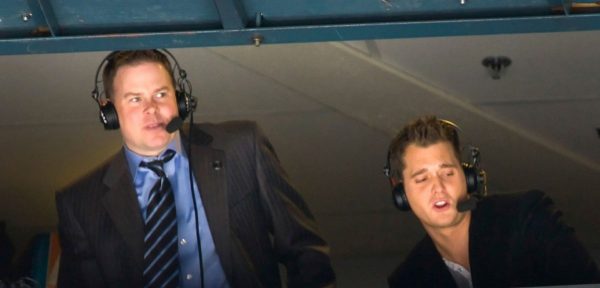 by Dr. Sport  Greg Douglas
ORCA
February 19, 2022
Dr. Sport: John Shorthouse has his mom to thank for getting through a duet with a legend, plus Tokyo's Narita Airport is full of honest men.
Hockey fans have been listening to John Shorthouse call games on Canucks radio and television broadcasts for 24 years.
Yet in roughly 24 minutes last week, the Halford & Brough in the Morning show on Sportsnet 650 brought Shorthouse to life like never before.
Most accomplished play-by-play announcers rarely talk about themselves. We hear them setting the scene on pre-game radio shows. We see them briefly before and after televised games. But we don't really know them.
On this recent Halford & Brough Ask Us Anything Friday segment, Shorthouse – the kid from Kerrisdale who realized his boyhood dream – left listeners craving more.
He shared emotional highs working with Jim Robson, Jim Hughson, Tom Larscheid, and currently John Garrett. But nothing could top his Michael Bublé story.
During a three-game Canucks homestand in February 2009, Larscheid was out of town attending his induction into the Utah State Athletics Hall of Fame to acknowledge his All-American college football career as a feisty running back.
Among the guest colour commentators Shorthouse invited to join him in the absence of Larscheid was Burnaby-born Bublé, well on his way to international stardom at the time.
Michael had been weaned on Canucks hockey dating back to the Pacific Coliseum on Renfrew Street when his grandfather Frank, an original season ticket holder, would take him to games.
The night Bublé worked with Shorthouse the Canucks beat Chicago 7-3. "Michael was so thrilled," Shorthouse said, "he told me the next time he'd be performing in Vancouver I was going to sing a duet with him on stage. I shrugged it off with a 'yeah, right' and never gave it another thought."
The rest of the story must be told in the words of Shorthouse, as it was last week on Sportsnet 650:
Read More HERE