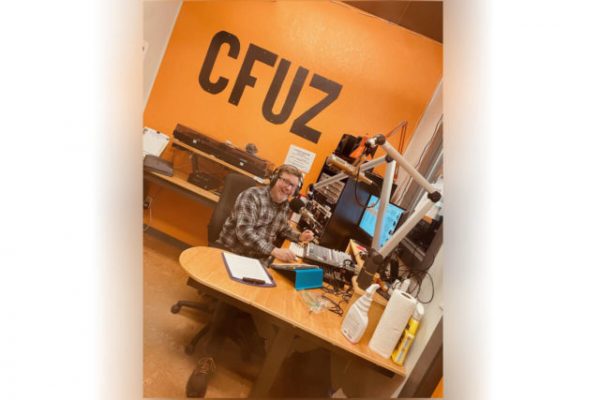 The Penticton-based station is encouraging community members to join the party on Feb. 5
by Logan Lockhart
January 29, 2022
A love for music, radio and the community will be on full display at Penticton's Cannery Trade Centre on Feb. 5.
CFUZ Peach City Radio is celebrating three years on the air at 92.9 FM and the station is encouraging members of the community to join the party.
Volunteers at the station are preparing a full day of live programming to celebrate the South Okanagan's first licensed FM community radio station and its three-year anniversary.
"The station is here to give radio access to the public," said Peach City Community Radio Society president Jackie Del Rizzo. "It's a community tool that should be used to help share messages, ideas and culture."
For three years, the station has served up a mix of both mainstream tracks and alternative classics while also promoting the works of local artists.
"In particular, we are proud of the expanding list of musical genres that can be heard on the station from day to day," the station's president added.
Peach City radio hosts, who are also volunteers, will be asking listeners for donations on Feb. 5 to help keep 92.5 FM operating, the station said.
"Donations from the community also help us put training tools in place so that new volunteers can come on board, bringing further music and spoken word ideas to round out our schedule and content," Del Rizzo said.
Community donations can be made at the station's website or by phone at 236-422-0929 during the three-year anniversary celebration.
The non-profit radio station ran as an online-only format before officially debuting on the FM dial in 2019.
---
@lgllockhart
[email protected]
Like us on Facebook and follow us on Twitter.