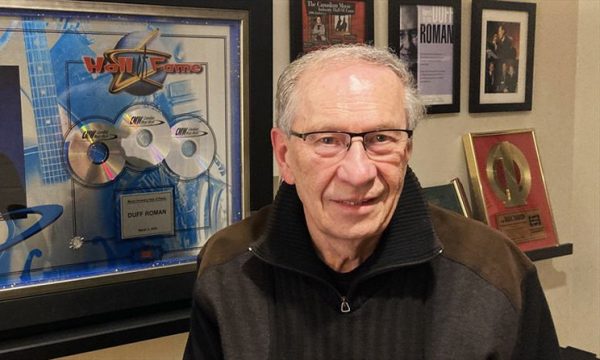 Roman, a long-time manager at CHUM-FM, is currently enjoying his retirement in Niagara-on-the-Lake
by Zahraa Hmood
January 25, 2022
Duff Roman was born into a quieter world than the one we know today.
Born David Mostoway in 1938, a child from Swift Current, Sask., broadcasting technology was in its infancy stage. Growing up, he had one primary source of entertainment: listening to the radio, airing from the closest station in Moose Jaw, more than 170 kilometres away.
"For me, that radio was an opening to an outside world," he said. "I practised radio and dreamed of the day that I would find a place in radio."
Now, 70 years later, that child not only found his place in life, he shaped the Canadian radio and music landscape for good. David Mostoway grew up to become a radio broadcasting and music giant, hosting programs under the name Duff Roman. This year, Roman is receiving the country's highest honour for his work: an induction into the Order of Canada.
"It's such an honour to be recognized by your country," he said, adding that none of his success would've been possible without the support of his wife Sandra and his family, including his late brothers Nestor and Dan.
Roman's career has taken him on several adventures, from meeting artists part of Toronto's '60s hippie culture and hosting a blockbuster concert for The Rolling Stones in the '70s to leading CHUM-FM in the '80s and '90s. Today, Roman is enjoying retirement from his home in Niagara-on-the-Lake.
Read More HERE