Sam East is the afternoon host on 99.9 Virgin Radio, and host of weeknights on Virgin Radio across Canada. That means you can hear her on selected stations Winnipeg, Vancouver, Calgary and Edmonton. Sam has also recently launched the podcast Lessons to My Younger Self, where she chats with notables like Jully Black, The Social's Jess Allen, sexologist Dr. Jess O'Reilly, and more.
In this episode you will hear how she got her radio start in Chatham, Ontario, moved to Kitchener and then landed in Toronto at Virgin radio. We also talked about growing up as a Filipino-Canadian, the value of mindfulness, and how how she readies her day for radio.
There's some fun things over on the webpage if you are up for it.
Thanks to those who have supported the show!
Justin Dove at Core Image Studios
…
---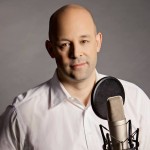 Matt Cundill works with radio groups on digital strategies and talent coaching. He recently started the Sound Off Podcast: The Podcast about Broadcast"
E-mail Matt: [email protected]
Twitter: @mattcundill
" The Sound Off Podcast is committed to helping broadcasters find their way through the digital revolution. "