ON THIS DAY in 1903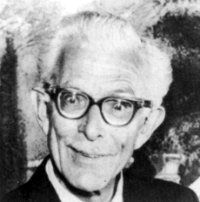 actor Alan Napier was born in Birmingham England.  His TV appearances account for just a fraction of his 50 year film career, but he will always be remembered as Alfred the butler in the original Batman TV series.  He suffered a stroke and died Aug 8 1988 at age 85.
On this day in 1904, the Marconi Company made a proposal that there be an international radio distress signal in Morse Code. "C.Q.D" meant "Stop Sending and Listen" although many eventually thought it to mean "Come, Quick, Danger". The code was replaced in 1908 by "S.O.S." because it was quicker to transmit by wireless radio and could not be misinterpreted.
On this day in 1922, Tony & Emmy award winning actor Vincent Gardenia was born in Naples Italy.  He had recurring roles in the TV series All in the Family & LA Law, and also made memorable appearances in Ben Casey, Naked City, Edge of Night, & the mini-series Kennedy, in which he played J. Edgar Hoover. He suffered a fatal heart attack Dec 9 1992, and died at age 70.
On this day in 1924, composer George Gershwin began work on the incomparable score of "Rhapsody in Blue" (he completed it some three weeks later). George was only 26 years old at the time.
On this day in 1926, a famous show biz wedding took place before a Justice of the Peace in Cleveland.
George Burns and Gracie Allen were married, and formed a lasting partnership both on and off stage, until her death in 1964.  George hung in there another 32 years, before passing in 1996 at age 100.
On this day in 1930, NBC newsman Douglas Kiker was born.  He was in the motorcade when President Kennedy was shot, and won a Peabody in 1970 for his coverage of the war in Jordan.  Was a featured correspondent on the NBC Magazine with David Brinkley.  He died Aug 14, 1991 of a heart attack at age 61.
On this day in 1939, comedian Red Skelton was given his first national starring vehicle as 'Avalon Time' debuted on the NBC Red radio network.
On this day in 1940, the gate to "Gene Autry's Melody Ranch" opened. The "singing cowboy" would entertain on CBS Radio each Sunday evening for the next 16 years.
On this day in 1941, the NBC Blue radio network presented the first installment of "The Squeaky Door". You might not remember the show by its original title, but all fans of Old Time Radio certainly recall "Inner Sanctum Mysteries."  Raymond Edward Johnson was 'Raymond your host' for the first 4 seasons.  Thereafter an even more malevolent (but nameless) host was portayed by Paul McGrath until the final Sanctum show in October 1952.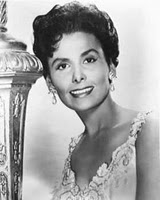 Also this day in 1941,  "Good-for-Nothin'-Joe" was recorded by the sultry Lena Horne. She sang the classic song with Charlie Barnet and his orchestra on Bluebird Records.
On this day in 1946, a tornado ripped through Tupelo, Mississippi, forcing Elvis Presley (on the day before his 11th birthday) together with his mother to seek shelter in the basement of their home.
On this day in 1950, Nova Scotia-born Hank Snow and Ernest Tubb made their first appearances at "The Grand Ole Opry" in Nashville.  Ernest also did a 15-minute radio program each day that became very popular in West Texas. So popular, in fact, that he bought the radio station that had aired the program for years and years: KGKL in San Angelo, Texas.
On this day in 1953, as his recording career was just getting started Marty Robbins debuted on the Grand Ole Opry.
On this day in 1954, the Duoscopic TV receiver was unveiled. The TV set allowed a person or group to watch two different shows at the same time. It was a primitive, picture-in-picture, split-screen that was tested in New York City and Chicago. The set was a product of DuMont Laboratories; which owned the DuMont Television Network.
On this day in 1955, TV cameras were first allowed to enter the Canadian Houses of Parliament in Ottawa.  The Speech from the Throne and the opening pomp & circumstance were broadcast live on television for the first time.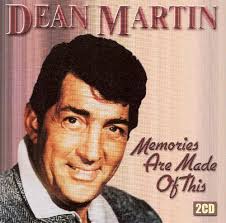 On this day in 1956, the song "Memories Are Made of This" by Dean Martin topped the charts and stayed there for 6 weeks.
On this day in 1958, jazz singer Sarah Vaughan recorded her biggest commercial hit and first Gold Record, "Broken-Hearted Melody."  She regarded the popular track as "corny."
On this day in 1959, Sam Cooke was in the Radio Recorders studios in Hollywood to tape just one track, the "A" side of his next single, "Everybody Loves to Cha-Cha-Cha." It would peak at #2 on the R&B chart.
On this day in 1960, Johnny Burnette was in another Hollywood studio to record his first chart hit, "Dreamin'." Meantime, another rockabilly singer Johnny Horton was in Nashville taping his next smash, "Sink the Bismarck."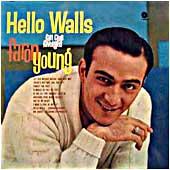 On this day in 1961, in Nashville, country singer Faron Young recorded his big crossover hit, the Willie Nelson composition, "Hello Walls."
On this day in 1962, "The Twist" by Chubby Checker hit #1 on the pop charts for a second time. It had previously hit #1 in 1960 for seven weeks.
On this day in 1963, rocker Gary "U.S." Bonds filed a $100,000 suit against Chubby Checker. The charge was that Checker "stole" "Quarter to Three" and turned it into the song "Dancin' Party." Checker paid an undisclosed sum to settle the case out of court.
Also in 1963, in a studio in New York City, 14-year-old Little Peggy March recorded her future (and only) #1 hit "I Will Follow Him."
On this day in 1964, The Beatles recorded a seven-song appearance for the BBC Radio program Saturday Club. They played 'All My Loving', 'Money', 'The Hippy Hippy Shake', 'I Want to Hold Your Hand', 'Roll Over Beethoven', 'Johnny B. Goode', and 'I Wanna Be Your Man'. The show was broadcast on February 15, while the Beatles were in the US.
On this day in 1967, with his first Top 10 country hit under his belt Charley Pride made his first appearance at the Grand Ole Opry.
On this day in 1968, Dionne Warwick headlined CBS-TV's Ed Sullivan Show, singing her big hit, "I Say a Little Prayer." Also appearing was the singing team of Sandler & Young, and comedians Norm Crosby and (from the UK) Morecambe and Wise.
On this day in 1970, neighbors of New York land owner Max Yasgur sued him for 35-thousand dollars for property damage caused by people who attended the Woodstock festival. It's estimated more than 450-thousand people attended the three-day event.
On this day in 1972, the single "Baby I'm-A Want You" by Bread was certified as a Gold Record.
On this day in 1974, "the Bad Boys from Boston," Aerosmith gave a concert at the Michigan Theatre in Detroit, the first date of their 56 stop North American 'Get Your Wings' Tour.
On this day in 1976, one time record executive and playboy Ken Moss was sentenced to four months in the LA County jail and four years probation, for hosting the party and supplying the drugs that led to the accidental overdose death of drummer Robbie McIntosh of the Average White Band.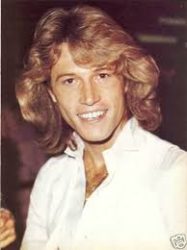 On this day in 1977, Andy Gibb was at No.1 on the Billboard singles chart with 'I Just Want To Be Your Everything', a song written by his Bee Gee brother Barry.

On this day in 1980, R&B singer Larry Williams (Bony Moronie, Short Fat Fannie) was found dead in his home at age 44, his hands cuffed behind his back and with a bullet in his head. The LAPD declared it a suicide, but others believed it was a drug-related murder.  No one was ever charged.
Also in 1980, after less than 5 months in release Led Zeppelin's eighth studio album "In Through The Out Door" was certified Platinum.
On this day in 1981, The Police played the first night of a North American tour at the University of Montreal, during their Zenyatta Mondatta World Tour.
Also in 1981, just two months after its release the "Eagles Live" album was certified Platinum.
On this day in 1982, the TV series based on the 1980 movie about a performing arts high school, "Fame," debuted on NBC-TV.  Despite critical acclaim the network cancelled it after two seasons; however the series survived in syndication for another 4 years.
On this day in 1983, the 100th episode of "The Dukes of Hazzard" was aired on CBS.
On this day in 1984, the University of Alberta student radio station CJSR Edmonton went on the air with just 44 watts on 88.5 MHz.  It had been heard on FM cable since September 1976.
This day in 1985 was a big day for Dayton, Ohio's Phil Donahue, who began broadcasting his long-running talkfest from New York City, his new home base. Phil started his MultiMedia Productions show in 1967.
Also this day in 1985, highly regarded jazz pianist Johnny Guarnieri died at age 67. He was on staff at NBC in the 1940's, and headed the orchestra on the CBS Radio & TV sitcom "The Morey Amsterdam Show" from 1948 to 1950.
Still this day in 1985, "Midday" featuring Valerie Pringle and Bill Cameron debuted on CBC Television, as a noon hour version of "The Journal.|  That same day the business program "Venture" also made its first appearance on Mother Corp. 
On this day in 1988, English actor Trevor Howard died of bronchitis and pneumonia at age 74.  He had limited broadcast credits, mostly in the mini-series George Washington, Peter the Great, and Shaka Zulu, plus on two episodes of Love Boat. .
On this day in 1991,"Nia Peeples' Party Machine" premiered on TV. The 30 min. program for Arsenio Hall Productions didn't survive for long.
On this day in 1992, Capitol Records in the U-S decided not to renew their contract with Nova Scotia's Anne Murray. She'd been with the label for 22 years, recording 30 albums, many of them Gold and Platinum bestsellers.
On this day in 1993, R.E.M. played a Greenpeace Benefit show at the 40 watt Club in Athens, Georgia, for about 500 people. A solar powered mobile studio was used to digitally record the performance.
On this day in 1994, CHRX AM600 (Vancouver) Classic Rock signed off at 6 pm with Led Zeppelin's "Stairway to Heaven."  Then the sound of ocean waves and Christian music medleys introduced us to a new radio format for Canada..CKBD The Bridge.
Also this day in 1994,  Nirvana played the Seattle Center Arena. It was the band's last U.S. show.
On this day in 1997, a fire in his New York apartment destroyed almost all of Lionel Hampton's belongings, but he himself was unscathed.
On this day in 1998, legendary music producer Owen Bradley died at Nashville's St. Thomas Hospital. He was 82. Among the artists for whom Bradley was producer are Loretta Lynn, Patsy Cline, Ernest Tubb, Brenda Lee, Bill Anderson, Jack Greene, Kitty Wells, and Webb Pierce.
On this day in 2000, singer/impressionist/cartoon voice talent Bob McFadden, the voice of animated TV characters Milton the Monster, Cool McCool, and Snarf from Thundercats, died of Lou Gehrig's disease (ALS) at age 76.
On this day in 2002, comedian Avery Schreiber suffered a fatal heart attack at age 66.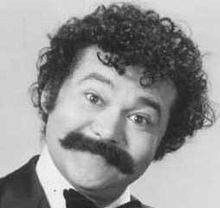 He is fondly remembered for his Doritos TV ads, his guest appearances on Chico & the Man, and his comedy partnership with Jack Burns in the 60's.
On this day in 2003, The Beatles Book Monthly closed down after 40 years. Author Sean O'Mahony who set up the magazine in 1963 said there was nothing more to say as the number of things the former Beatles were doing gets less and less as the years go on.
On this day in 2004, drummer John Guerin died of pneumonia at age 64. He worked with Joni Mitchell, Frank Zappa, Linda Rondstadt, Gram Parsons, Todd Rundgren. He also played on the title tune for the original television series Hawaii Five-O.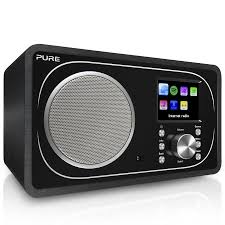 Also in 2004, digital radios went on sale in the U.S. The launch officially began in Cedar Rapids Iowa,  where one station was already broadcasting in digital.
On this day in 2005, rocker James Brown was sued by his former publicist, 48-year-old Jacque Hollander, claiming Brown raped her at gunpoint in 1988, and seeking $106 million in damages.  But the courts dismissed the case on the grounds the two-year statute of limitations on that charge had run out.
On this day in 2006, UK glam-rock singer/songwriter Gary Glitter was formally charged in Viet Nam with committing obscene acts with two girls, aged 11 and 12.  His career was essentially ended with his conviction later in the year, plus a guilt finding in his homeland on a charge of possessing child pornography.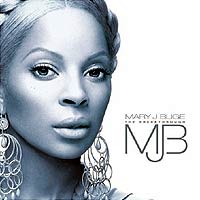 On this day in 2006, Mary J. Blige was at No.1 on the Billboard album chart with 'The Breakthrough' the R&B singer's third No.1 album.
On this day in 2008, singer Dionne Warwick's hotel room in Rome, Italy was broken into and stripped of jewelry valued at $171,000.
On this day in 2009, the 35th Annual People's Choice Awards named Hugh Laurie the USA's favorite male TV star and Christina Applegate the favorite female TV star. Ellen DeGeneres hosted the favorite talk show, and Deal or No Deal (with Canada's Howie Mandel pictured below as emcee) was named the favorite game show.
On this day in 2012, the original drummer for KISS, Peter Criss was honored with the Drum Legend award during the grand finals of Guitar Center's annual Drum-Off event in Los Angeles. The award goes to those who have "paved the way for today's drummers."
On this day in 2014, singer Reather Dixon Turner, from the early female doo-wop group the Bobbettes, whose big hit in 1957 "Mr. Lee" anticipated the popular girl-group sound of the '60s, died of cardiac arrest at age 69.
On this day in 2015, Australian-born leading man Rod Taylor, who starred on the big screen as well as a half-dozen US TV series, died of natural causes at age 84.  His television credits include the series Falcon Crest, Outlaws, Masquerade, The Oregon Trail, Bearcats, Hong Kong and Playhouse 90.
On this day in 2016, big band singer Kitty Kallen, who welcomed the troops home from World War II, singing: "Kiss me once, then kiss me twice, then kiss me once again. It's been a long, long time," died at age 94.  Her hits included "Bésame Mucho," "I'm Beginning to See the Light," "In the Chapel in the Moonlight" and "Little Things Mean a Lot."  She sang with many top bandleaders — Artie Shaw, Harry James, Jimmy Dorsey, Jack Teagarden — and had a successful solo career.
Also in 2016, singer Troy Shondell, who had a hit in 1961 with "This Time (We're Really Breaking Up)," died at age 76, due to complications related to Alzheimer's and Parkinson's disease.
On this day in 2017, jazz critic and author Nat Hentoff, who called himself a troublemaker and proved it with a shelf of books and a mountain of essays on free speech, wayward politics, elegant riffs and the sweet harmonies of the US Constitution, died at age 91.
On this day in 2019,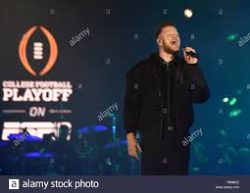 Imagine Dragons appeared at halftime during the telecast of the Clemson/Alabama College Football Championship. "Imagine Dragons with the only performance worse than Bama's defense so far tonight," tweets an audience member.
Today's Birthdays
Actress Terry Moore (Batman, Burke's Law, Empire// Radio: The Smiths of Hollywood) is 93.
Everett Wash.-born singer Kenny Loggins is 74.
Singer-songwriter Marshall Chapman is 73.
Portland-born actress Anne Schedeen (Alf, Paper Dolls, Marcus Welby) is 73.
Actress Erin Gray (Baywatch, Silver Spoons, Buck Rogers in the 25th Century) is 72.
Actor Sammo Hung (Martial Law) is 70.
Actor David Caruso (CSI:Miami, NYPD Blue) is 66.
Former news anchor/TV host Katie Couric is 65.
Actress Linda Kozlowski (Favorite Son, Shaughnessy, Death of a Salesman) is 64.
Country singer David Lee Murphy is 63.
Bassist Kathy Valentine of The Go-Go's is 63.
Actor David Marciano (Homeland, The Shield, Due South) is 62.
Actress Hallie Todd (Lizzie McGuire, Brothers) is 60.
Actor Lester Speight (My Wife & Kids) is 59.
Former Pop Will Eat Itself lead singer Clint Mansell is 59.
Actor Nicolas Cage (Inside Actors Studio, SNL) is 58.
Singer John Ondrasik of Five For Fighting is 57.
Fox Business Network anchor Dagen McDowell (Imus in the Morning) is 53.
Actor David Yost (Mighty Morphin Power Rangers, Power Rangers Zeo) is 53.
Actor Rex Lee (Young & Hungry, Suburgatory, Entourage) is 53.
Actor-rapper Doug E. Doug (Where I Live, Cosby) is 52.
Actor Kevin Rahm (Judging Amy, Jesse) is 51.
Actor Jeremy Renner (The Unusuals) is 51.
Country singer John Rich of Big and Rich is 48.
Actress Kierston Wareing (EastEnders) is 46.
Actor Dustin Diamond (Saved By The Bell) is 45.
Actor Reggie Austin (Agent Carter, Pretty Little Liars, Devious Maids, Life Unexpected, The Starter Wife) is 43.
Singer-rapper Aloe Blacc is 44.
Actress Merritt Wever (The Walking Dead. Nurse Jackie, Studio 60) is 43.
Actress Lauren Cohen (The Walking Dead, Supernatural) is 40.
Actor Brett Dalton (Agents of S.H.I.E.L.D.) is 39.
Actor Robert Ri'chard (One on One, Cousin Skeeter) is 39.
Actress Lyndsy Fonseca (Nikita, How I Met Your Mother, Agent Carter, Young & the Restless) is 34.
Actor Robert Sheehan (Misfits, Love/Hate) is 34.
Actress Haley Bennett (Outlaw Country) is 34.
Actor Liam Aiken (Late Night w/Letterman, Law & Order) is 32.
Actress Camryn Grimes (Young & the Restless) is 32.
Toronto-born actor Max Morrow (Connor Undercover, Monk) is 31.
Model Nadine Leopold (Victoria's Secret Fashion Show 2014/17) is 28.
Singer Leslie Grace is 27.
Actor Marcus Scribner  (Black-ish) is 22.
Chart Toppers – Jan. 7
1946
Symphony – The Freddy Martin Orchestra (vocal: Clyde Rogers)
It Might as Well Be Spring – The Sammy Kaye Orchestra (vocal: Billy Williams)
I Can't Begin to Tell You – Bing Crosby with the Carmen Cavallaro Orchestra
White Cross on Okinawa – Bob Wills
1955
Mr. Sandman – The Chordettes
The Naughty Lady of Shady Lane – The Ames Brothers
Hearts of Stone – The Fontane Sisters
Loose Talk – Carl Smith
1964
There! I've Said It Again – Bobby Vinton
Louie Louie – The Kingsmen
Since I Fell for You – Lenny Welch
Love's Gonna Live Here – Buck Owens
1973
You're So Vain – Carly Simon
Clair – Gilbert O'Sullivan
Superstition – Stevie Wonder
She's Got to Be a Saint – Ray Price
1982
Physical – Olivia Newton-John
Waiting for a Girl Like You – Foreigner
Let's Groove – Earth, Wind & Fire
Fourteen Carat Mind – Gene Watson
1991
Justify My Love – Madonna
High Enough – Damn Yankees
Tom's Diner – D.N.A. featuring Suzanne Vega
I've Come to Expect It from You – George Strait
2000
I Wanna Love You Forever – Jessica Simpson
Then The Morning Comes – Smash Mouth
I Knew I Loved You – Savage Garden
Breathe – Faith Hill
2009
Womanizer – Britney Spears
Live Your Life – T.I. featuring Rihanna
Just Dance – Lady Gaga featuring Colby O'Donis
Here – Rascal Flatts
Today in Broadcast History compiled by Ron Robinson