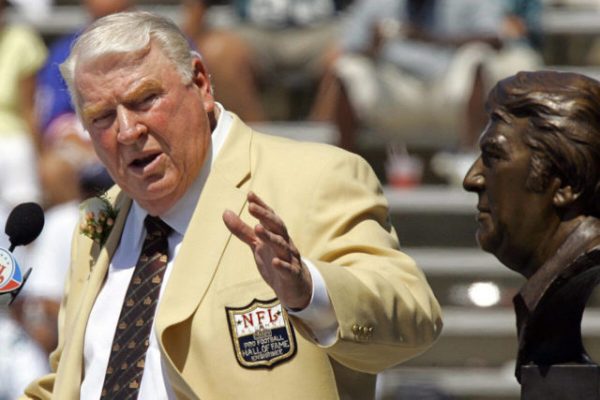 John Madden inspired series of popular video games
December 30, 2021
John Madden, the legendary sportscaster and Hall of Fame football coach, died "unexpectedly" Tuesday morning, the NFL said. He was 85.
Whether it was as a coach, an NFL broadcaster or the face of a successful video game franchise, Madden has been a household name for football fans since the late 1970s.
After getting hurt as a rookie with the Philadelphia Eagles, Madden turned to coaching. He started out as an assistant coach at Allan Hancock College in 1960 before rising to head coach of the program in 1962. He then served as the defensive coordinator for San Diego State University from 1964 to 1966 until he returned to the NFL as a linebackers coach in 1967 for the Raiders, who played in Oakland at the time.
Read More HERE