Every year, Terry Dimonte and I get together for some Christmas cheer. This year we wound up talking a little more about podcasting as he and Ted Bird have recently launched their new show. Terry has recently moved to British Columbia with his wife Jessica and Terry recounts his first few weeks in the area battling torrential rains. As tradition has it, if there is a weather event, Terry will find it.
We also made mention of voiceover professional and awesome cousin of mine, Geoff Allan who is the voice of their show.
I hope you enjoy our annual conversation and from everyone here that works on the show, Taylor, Courtney, and Evan – Merry Christmas!
And a Merry Christmas from the people who make this show possible every week including:
Justin Dove at Core Image Studios
---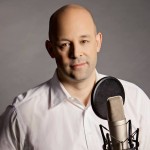 Matt Cundill works with radio groups on digital strategies and talent coaching. He recently started the Sound Off Podcast: The Podcast about Broadcast"
E-mail Matt: [email protected]
Twitter: @mattcundill
" The Sound Off Podcast is committed to helping broadcasters find their way through the digital revolution. "