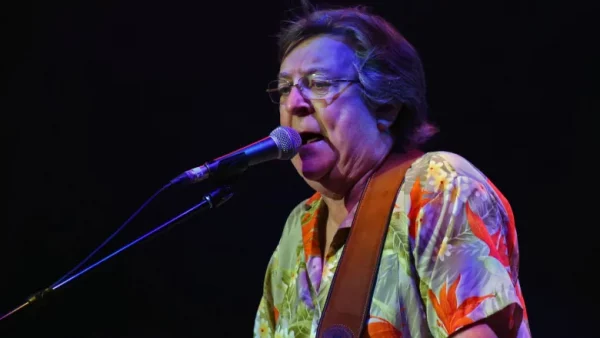 Ottawa singer-songwriter contracted COVID-19, died in hospital Friday
by David Friend
The Canadian Press
December 14, 2021
Ottawa singer-songwriter Les Emmerson, whose anti-establishment anthem Signs became a staple of 1970s rock radio, has died at 77.
The leader of Five Man Electrical Band contracted COVID-19 last month and died Friday at a local hospital, said his wife Monik Emmerson.
She said her husband was double vaccinated but had underlying health issues.
"Music was his life up until the very end," she added. "He lived and breathed music."
The way Emmerson used his musical talents changed over the years, his friends say. After chasing popularity in his youth, he found greater rewards later in life by using the popularity of Signs to support causes that mattered to him, including children's hospitals and climate change awareness.
Read More HERE