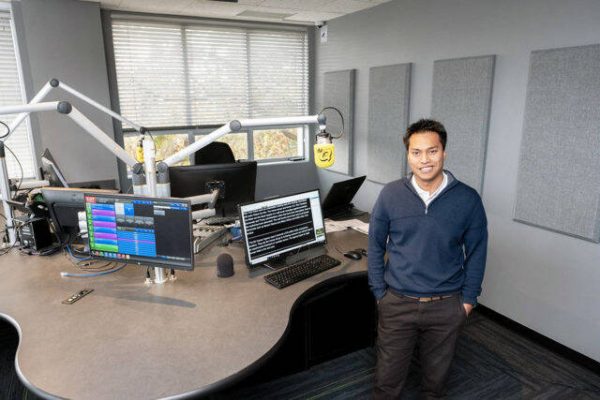 by Don Bodger
November 15, 2021
Art Aronson is on the move.
Aronson, who grew up on Thetis Island and graduated from Chemainus Secondary School in 2005, has been the news director of The Q radio station in Victoria for the last four years. His last day was Friday.
Aronson will be taking on a new job in communications for the provincial government.
"It's bittersweet for sure," he noted. "I love working here and in radio. It's just a nice step forward in my professional life though, I think."
Aronson's last newscast was on the Scott James show when he announced at the end he was "signing off."
There have been many messages from well-wishers coming into the radio station since news of his departure became known.
Aronson was the subject of a feature story in March of this year as part of a regular series about Chemainus Secondary School grads in the Chemainus Valley Courier.