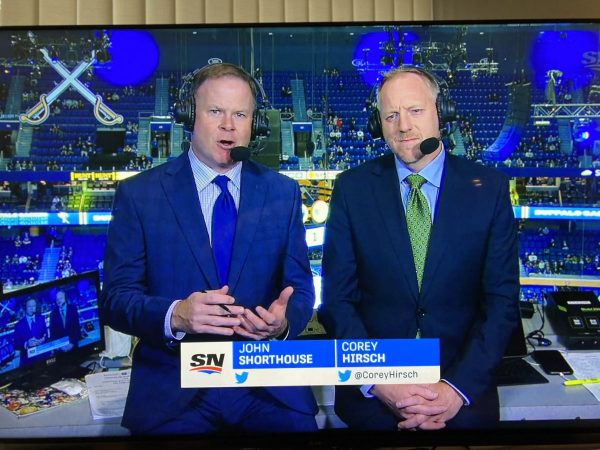 by Dr. Sport Greg Douglas
October 30, 2021
Dr. Sport: John Garrett's 20th year in broadcasting started with the worst kind of road trip.
It wasn't quite what John Garrett had in mind for the launch of his 20th year covering the Vancouver Canucks in the broadcast booth for Sportsnet Pacific.
The plan was to be travelling with play-by-play man John Shorthouse, host Dan Murphy, and producer Greg Shannon as they joined the Canucks for their initial road trip of the 2021-22 NHL season.
Instead, Garrett spent 10 miserable days and nights on lockdown in Edmonton's JW Marriott Hotel.
"I couldn't even go for a walk," he says. "I literally couldn't do anything. The hotel staff dropped off towels and sheets each morning and room service left my meals at the foot of the door in the hallway."
Read More HERE