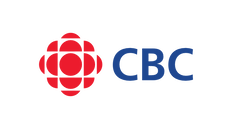 October 21, 2021
Employees of CBC/Radio Canada have been given a Dec. 1 deadline to get vaccinated against COVID-19, the Crown corporation announced on Thursday, but the potential ramifications for staff who refuse haven't been finalized.
Mandatory vaccination also applies to all contractors, sub‑contractors, vendors, independent producers, freelancers, performers and guests who visit any CBC/Radio‑Canada location, according to the announcement, made by CBC's senior executive team.
"We wanted to inform you of this new measure now to give as much time as possible to those who are not yet vaccinated," the statement says.
The vaccination requirement will apply to everyone at the CBC, whether they are teleworking or not, the statement says.
Read More HERE