ON THIS DAY
in 1912, singer 
Kenny Baker
 was born in Monrovia Calif.  He broke into bigtime radio with 
Jack Benny
 in 1935, and appeared in movies & radio for the next 20 years, including his own daytime radio variety show "Glamor Manor" in the mid-1940's.  Baker died Aug. 10 1985 at age 72 after a heart attack. On this day in 1922, 
 actor/director 
Lamont Johnson
 was born in Stockton Calif. He became an active member of the Los Angeles radio acting pool.  As well as playing scores of supporting roles he starred as Tarzan in the 1951 syndicated half-hour series, and was one of several actors to play 
Archie Goodwin
 in 
The New Adventures of Nero Wolfe
, opposite 
Sydney Greenstreet
 on NBC Radio. He had a key continuing role on the daytime drama 
Wendy Warren and the News
 on CBS Radio. A director in TV he was nominated for eleven Emmys, winning twice, and for eight 
Directors Guild Awards
, winning four times, for 
Profiles in Courage
 (1965), 
My Sweet Charlie
 (1971), 
That Certain Summer
 (1972), and 
Lincoln 
(1988)
, 
which also won him an Emmy.He died of heart failure Oct. 24 2010 at age 88. On this day in 1929, 
"The National Farm and Home Hour,"
 a rustic variety series which first aired locally for a year on KDKA Radio in Pittsburgh, made its national debut on the NBC Blue network (later known as ABC), sponsored by the Montgomery Ward department stores. 
Don Ameche
 and 
Raymond Edward Johnson
 were featured, along with music and entertainment by The Cadets male quartet, Jack Baus and The Cornbusters and Mirandy of Persimmons Holler.  In 1945 the "Hour" moved to NBC Radio where it continued until early 1958. On this day in 1930,  
"Death Valley Days"
 (with
 Jack MacBryde 
 as the narrating Old Ranger) joined the Tuesday night schedule on the 
NBC Red
 network, and became one of radio's biggest hits. The 30-minute, Western-adventure series was sponsored for years by 20-Mule Team Borax, a laundry-additive mineral extracted from Death Valley, Calif. The program moved to TV in 1952 where it was hosted by 
Ronald Reagan
, and continued until 1975. On this day in 1933, the first 
NBC
 broadcast of the 
"National Barn Dance" 
began with the theme song, Hail, Hail, the Gang's All Here. The half-hour country music and comedy show, originally heard on
WLS
, Chicago since 1924, moved to the Blue network this night. 
The National Barn Dance was one of the very few radio shows to charge admission!
On this day in 1935, listeners to Mutual first heard the program intro "Calling all cars…" as 
The Adventures of Dick Tracy
 debuted on the network. Based on the comic strip created by 
Chester Gould
, the 15-minute detective show was heard 4 or 5 times a week, usually at 5:45 pm, sponsored by Quaker Puffed Wheat and Quaker Puffed Rice. On this day in 1939, actor 
Len Cariou
 was born in St. Boniface Manitoba. In 1979 he won the Tony Award as Best Actor for his work as the title character in 
Sweeney Todd
. He's also won the Canadian Genie for best actor in 
"One Man."
 On TV he was a regular on 
Murder She Wrote
, and for the last decade has done some excellent work as the patriarch on the CBS police series
Blue Bloods.
Also this day in 1939, the very 
first college football game
was televised featuring Fordham vs Waynesburg at NYC.  Very few TV sets were in circulation at that time. On this day in 1940, the kids' radio serial 
"Captain Midnight"
, already a hit locally on WGN Chicago, went coast to coast on Mutual.
The Captain flew his single-engine plane all over the place fighting crime.  Ovaltine dropped its sponsorship of Little Orphan Annie to climb on board with Captain Midnight. On this day in 1942, singer 
Frankie Lymon
 of Frankie Lymon & the Teenagers, was born in Harlem New York City.  The group's first hit in 1956, 'Why Do Fools Fall In Love' was their biggest. He died from a drug overdose on 28th February 1968, aged just 25.
On this day in 1944,  Chuck Chandler was born in the UK.  After starting his radio career in the mid-1960s in evening and all night shifts in Dawson Creek BC, Edmonton and Halifax, and afternoons in Halifax, Edmonton and Montreal, he became Program Director at CFRW Winnipeg in the early 70's. Subsequent moves took him to CKGM Montreal, CHED/CFRN/CKXM/CKNG Edmonton, and CKST Langley.  In 1991 he became morning man at Victoria's CKDA, then returned to Edmonton at CFRN,  CHQT and CKRA-FM.  In 2008 he retired to Spain, and died in Victoria in 2017 a few months after a Stage 4 cancer diagnosis. He was 73.
On this day in 1947, 
"Look sharp … feel sharp…"
 The World Series came to television for the first time. The New York Yankees beat the Brooklyn Dodgers 5-3 in game one. The Gillette Safety Razor Company and Ford Motor Company were the sponsors. Together, they paid $65,000 for coverage of the entire seven-game series! On this day in 1950, 
 a portion of radio's 
"Grand Ole Opry"
 was televised for the first  time. Nashville's 
WSM Radio
 had been airing the Opry since 1925. On this day in 1951, the 
Red Skelton Show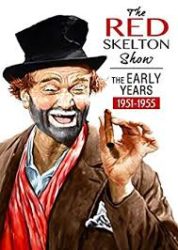 debuted on
NBC-TV
 (almost 10 years to the day after Red first got his own radio show). America's "Clown Prince of Comedy" was a hit for years on radio and an even bigger one on TV.  Later, he would move to 
CBS-TV
 where he remained a weekly television fixture for a total of 20 years. On this day in 1955, actor 
James Dean
 was killed in a two-car collision near Cholame, Calif., at age 24.  Although best remembered for his limited work on the big screen, he actually appeared in many more live & filmed dramas on such 50's TV anthologies as 
Studio One, Kraft TV Theatre, Lux Video Theatre, Philco Playhouse, US Steel Hour
, and 
Rob't. Montgomery Presents
. On this day in 1955, "
The Adventures Of Champion
" debuted in TV syndication. This children's western-adventure spinoff from "The Gene Autry Show" lasted just one season, 26 episodes.
On this day in 1957, CJOB Winnipeg moved from 1340 to 680 KHz but continued with their 250 watt transmitter until they were granted 10,000 watts the following year.
On this day in 1958, at 4:30 pm "The Friendly Giant" debuted on CBC TV.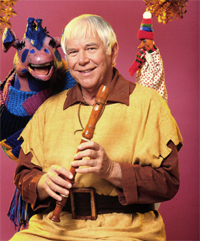 The 15-minute series ran until 1985.  The theme music was "Early One Mornin

g."
Also in 1958, the first episode of "
The Rifleman
" aired on ABC-TV. Former baseball player 
Chuck Connors
 starred as the Rifleman. On this day in 1960, the first prime time TV cartoon show, 
The Flintstones
 premiered on 
ABC
.  It continued there until 1966.
On this day in 1963, 
The Beatles
 returned from a two-week vacation to record "Money (That's What I Want)" and "I Wanna Be Your Man" at the EMI Studios in London. On this day in 1965, Scottish singer/songwriter 
Donovan
 made his U.S. television debut on ABC's weekly pop music showcase  "Shindig!" Also appearing were The Hollies, the Turtles and the Dave Clark Five. On this day in 1967, after much pressure from competing pirate & private stations, 
BBC Radio 
finally started its own popular music station.
The first song on
Radio One
 was "Flowers in the Rain" by The Move. Former Radio Caroline DJ 
Tony Blackburn
 was the first presenter on air. Second song was "Massachusetts" by the Bee Gees. Also in 1967, 
John Lennon
 and 
Paul McCartney
 appeared on the syndicated "David Frost Show" to talk about the virtues of transcendental meditation as taught by the 
Maharishi Mahesh Yogi
. On this day in 1968, 
Diana Ross & the Supremes
 released what would soon become their 11th #1 song, "Love Child." In fact the other two Supremes Mary Wilson and Cindy Birdsong did not appear on the track; they were replaced by Motown backup singers.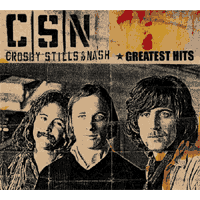 On this day in 1969, the album "
Crosby, Stills and Nash
" won Gold Record certification. The good news was blown away by the death of David Crosby's "girlfriend/love of his life," Christine Gail Hinton, in a head-on auto accident in northern California. Crosby spent years trying to cope with the tragedy. On this day in 1971, 
Rod Stewart
 took the No. 1 spot on the Billboard Pop 100 with 
`Maggie May
,." On this day in 1972, UK pirate station 
Radio Caroline
 started broadcasting again and continued to broadcast until the MI Amigo sank in March 1980.
On this day in 1973, Vancouver radio station C-FUN was "born again."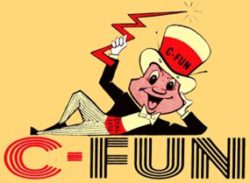 When ownership gave up the call letters for the ill-fated CKVN all news experiment in 1969 the call had been grabbed by a station on the east coast.  On this day it was back where it belonged.
On this day in 1977,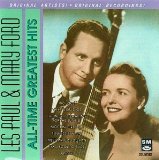 Les Paul
's ex-wife & his multi-track recording partner on scores of hit records, 
Mary Ford
 died at age 53 of complications from diabetes. She had lingered in a diabetic coma for 54 days. On this day in 1978, the song 
"Kiss You All Over"
 by 
Exile
 topped the charts and stayed there for 4 weeks. Also this day in 1978, ventriloquist 
Edgar Bergen
, 
 the comedy genius behind radio star/puppet 
Charlie McCarthy
, and the father of actress 
Candice Bergen
 (Murphy Brown), suffered a fatal heart attack at age 75. On this day in 1982, the ensemble sitcom set in a Boston bar that became national appointment television 
Cheers
 had its premiere on NBC.  The show that introduced us to 
Ted Danson
 ran for 11 seasons. On this day in 1983, bandleader 
Freddy Martin
, who played for years at Hollywood's Coconut Grove, and at San Francisco's Hotel St. Francis, who also hired
Merv Griffin
as a boy singer, died at age 76. On this day in 1984, the pilot episode of 
"Murder, She Wrote"
 starring 
Angela Lansbury
 aired on CBS.
On this day in 1985, shock jock 
Howard Stern
 got fired from New York's 
WNBC
. On this day in 1987, the TV special 
"Roy Orbison and Friends, A Black And White Night,"
was taped at the Coconut Grove in Los Angeles. Bruce Springsteen, Bonnie Raitt, Tom Waits and Elvis Costello were among the many performers on the show that has aired repeatedly on PBS. On this day in 1988, 
John Lennon
 was posthumously awarded a star on the Hollywood Walk of Fame. On this day in 1989, 
Neil Young
 was the musical guest on "Saturday Night Live."  He sang "Rockin' In The Free World." On this day in 1991, entertainer 
Liza Minnelli
 received her star on Hollywood's Walk of Fame. Her mother, 
Judy Garland
, has three stars on the famous boulevard. On this day in 1992, singer 
Garth Brooks
 won top honors at the 26th 
Country Music Assn Awards
. Also in 1992, actress 
Mariel Hemingway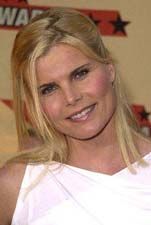 appeared nude on the ABC-TV legal drama Civil Wars. On this day in 1993, 
George Harrison
 and 
David Crosby
 made guest appearances on the fifth season premiere of the Fox animated comedy series 
"The Simpsons.'
' Homer recounted his brief pop success as a member of the B-Sharps. Following a bitter break-up, the B-Sharps reunited on the rooftop of Moe`s Tavern to sing their one hit "Baby On Board." George drove by in a limo and intoned "it`s been done." On this day in 1995, comedian/impressionist 
George Kirby
,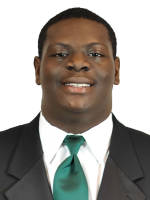 who convincingly imitated stars from Bogart to Pearl Bailey on the
Ed Sullivan Show
, among others, died at age 71 from Parkinson's Disease. Also this day in 1995, 
Mariah Carey
 made chart history when she started an eight week run at No.1 on the US singles chart with 'Fantasy', making her the first female act to enter the chart in pole position. On this day in 1997, 
Fleetwood Mac'
s reunion show at the Continental Airlines Arena in East Rutherford, N.J., grossed a house record of $1,094,520. Also in 1997, 
Randy Travis  bec
ame the first artist to ink a deal with DreamWorks Records Nashville. His signing instantly raised the stock of the new country label. Still in 1997, radio deejay/program host
Al Jazzbo Collins
 succumbed to pancreatic cancer at age 78.
On this day in 1998, 
Joe Walsh, Rick Neilsen, Dave Mustaine, Matthew Sweet, Slash
, and 
Joey Ramone
 appeared on the "In Ramada Da Vida" episode of ABC-TV's 
Drew Carey
 Show.
On this day in 2001, the action-adventure series that made a star out of Jennifer Garner,"Alias," (with Canadian Victor Garber featured as her boss), started its five-season run on ABC-TV.
On this day in 2002, WB-TV's weekly family drama "
7th Heaven
" featured aging 60's teenage heartthrob 
Pat Boone
 as guest star. On this day in 2003, 
John Hawkesworth
,
writer/producer of the hit British TV series
"Upstairs, Downstairs"
 died at age 82. On this day in 2004, at the UK's Labor Party conference in Brighton England, 
U2's Bono
 called on Europe and the United States to commit more resources to stemming poverty and AIDS in Africa. Also in 2004, two legendary rock bands were guests on TV.  
Metallica
 appeared on The Jane Pauley Show, discussing their documentary "Some Kind Of Monster." Meanwhile, 
Pearl Jam
 performed on CBS-TV`s Late Show With David Letterman.
On this day in 2005, radio station CFCW-FM Camrose officially signed on to 98.1 MHz with 50,000 watts.
On this day in 2006, the 21st edition of 
Farm Aid
 was staged in Camden, NJ, with performances by founders 
Neil Young, John Mellencamp
 and 
Willie Nelson
. 
Gov't Mule
 and the legendary 
Jerry Lee Lewis
 were also in the lineup. The event grossed $1.1 million in ticket sales for U.S. family farmers. "It is unfortunate that we have to continue doing this," said Young. "I really hope that we don't have to do Farm Aid forever."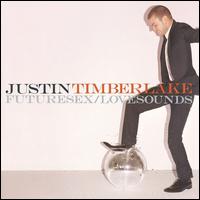 Also in 2006, Justin Timberlake started a two week run at No.1 on the US album chart with his second solo album 'FutureSex/LoveSounds' which also became the biggest album ever for pre-orders on iTunes.
Still in 2006, yet another season of NBC's 
Saturday Night Live
 got underway with 
The Killers 
as musical guests. On this day in 2007, country music's 
Keith Urban
 crashed his motorcycle on the way to an Alcoholics Anonymous meeting not far from his home in Sydney Australia.  The 39-year-old, who suffered only scratches, claimed he was being chased by a photographer at the time.
On this day in 2009,
Wanda Jackson Way
 was dedicated in the rockabilly singer's hometown of Oklahoma City. Also in 2009, "Backspacer" by 
Pearl Jam
 was the #1 album on the Billboard Hot 200. It was the group's first chart topper in 13 years – since "No Code" in '96. Still in 2009, 
Bruce Springsteen
 played the first of 5 sold-out shows to close out the life of Giants Stadium in New Jersey. At each concert the Boss performed one of his classic albums – "Born To Run" (twice), "Darkness On The Edge Of Town" and "Born In The U.S.A." (twice) – in its entirety. On this day in 2010, TV writer/producer 
Stephen J. Cannell
, the creative genius behind The Rockford Files, The A-Team, Wiseguy, 21 Jump Street, Silk Stalkings, and The Commish, died at age 69, due to complications associated with melanoma.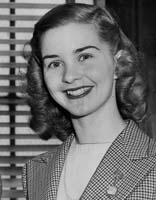 On this day in 2012, Barbara Ann Scott (above), the only Canadian to win an individual gold medal in Olympic figure skating (1948), died at age 84.
Also in 2012, singer Raylene Rankin of Nova Scotia's Celtic group The Rankin Family, lost her battle with liver cancer at age 52.
Still in 2012, veteran bass player 
James Lomenzo
, who recorded or toured with Slash, David Lee Roth and Megadeth etc., began competing in the 21st season of CBS-TV's "The Amazing Race." Lomenzo's teammate was Mark "Abba" Abbattista, a friend and entertainment lawyer. On this day in 2013, 
 the final episode of AMC's 
Breaking Bad
 TV series, which revealed the fate of suburban meth maker Walter White, featured 
Badfinger
's '71 hit 'Baby Blue.'  Streams of the song on Spotify rose nine-thousand percent! On this day in 2014, 
Fleetwood Mac
 launched their On With The Show tour in Minneapolis, MN. It was the group's first trek in 16 years with singer/keyboardist 
Christine McVie
, who officially rejoined the group a few months earlier. On this day in 2015, Sir
Paul McCartney
 and 
Beck
 performed for a sell-out, star-studded audience at the PETA US 35th anniversary gala in Hollywood.
On this day in 2016,  Winnipeg-born folksinger Oscar Brand, a longtime force on the American folk scene whose radio program Folksong Festival for 70 years (!) showcased Woody Guthrie and a young Bob Dylan among music greats and newcomers, died after two recent bouts of pneumonia at age 96.  His taped final broadcast for WNYC aired just days earlier.  Early in his career, from 1963 to '66, he hosted Let's Sing Out on CTV.
On this day in 2017,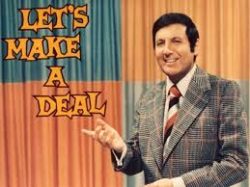 Winnipeg-born radio/TV host Monty Hall, best known as the original host on the first 4700 episodes of the unique TV game show 'Let's Make a Deal,' died at age 96. He first gained national fame in Canada in the 1950's as host of the syndicated radio quiz Who Am I.
Also in 2017, 
Tom Paley
, an American guitar and banjo virtuoso who helped spur the folk music revival of the 1950s and '60s and influenced Bob Dylan and the Grateful Dead, died at a UK nursing center at age 89. On this day in 2018, UK actor and TV personality
Geoffrey Hayes
, best known for his 20 years as the calm presenter at the center of the popular children's TV puppet show Rainbow, died at age 76.
Today's Birthdays
Actress 
AngieDickinson
(Police Woman, Pearl) is 90. Singer 
Cissy Houston
is 88. Singer
 Johnny Mathis
is 86. Singer 
Jill Corey
is 86.
Canadian actor Len Cariou (Blue Bloods, Damages, Brotherhood) is 82.
 (see 1939 above).
Ontario-born rocker Dewey Martin (New Buffalo Springfield) is 79.
Singer 
Marilyn McCoo
(The Fifth Dimension) is 78 Pop singer 
Sylvia Peterson
(The Chiffons) is 75. Actress/director 
Victoria Tennant
(Shadow Pleasures, Slings & Arrows) is 71. Actor 
John Finn
(Cold Case) is 69. Actor/stuntman 
Al Leong
(24, The A Team) is 69. Rock musician 
John Lombardo
(10,000 Maniacs) is 69. Country singer/satellite radio host 
Deborah Allen
is 68. Actor 
Barry Williams
(Brady Bunch, Sirius Radio) is 67. Actor 
Calvin Levels
(Knightwatch, Atlanta Child Murders) is 67. Jazz singer 
Patrice Rushen
is 67. Actor 
Vondie Curtis-Hall
(Chicago Hope, ER, Soul Food) is 65. Actress 
Fran Drescher
(The Nanny, Happily Divorced) is 64. Country singer/songwriter/TV host 
Marty Stuart
is 63. Actress 
Debrah Farentino
(Eureka, EZ Streets, Get Real) is 62. Rock musician 
Bill Rieflin
(R.E.M.) is 61. Actress 
Crystal Bernard
(Wings, It's a Living, Happy Days) is 60. Actor 
Eric Stoltz
(Caprica, Character Studies, Once & Again) is 60. Rapper-producer 
Marley Marl
is 58. Country singer 
Eddie Montgomery
(Montgomery-Gentry) is 58. Actress 
Monica Bellucci
(Mozart in the Jungle) is 57. Rock singer 
Trey Anastasio
(Phish) is 57. Rock bassist 
Robby Takac
(Goo Goo Dolls) is 57. Actor 
Omid Djalili
(Whoopi, Dinotopia) is 56. Actress 
Lisa Thornhill
(Veronica Mars, 18 Wheels of Justice) is 55.
Woodstock Ont.-born actress Andrea Roth (Rescue Me, Rogue, Ringer, Blue Bloods, RoboCop) is 54.
Actress 
Amy Landecker
(The Handmaid's Tale, Transparent) is 52. Actor
Silas Weir Mitchell
(Grimm, Prison Break, 24) is 52. Actor 
Mark Rhino Smith
(The Last Ship, EastEnders) is 52. Actor 
Tony Hale
(Veep, Arrested Development) is 51. Actor
 Alistair Petrie
(The Night Manager, The Forsyte Saga) is 51. Actor
 Mark Bazeley
(Home Fires) is 51. Actress 
Jenna Elfman
(Growing Up Fisher, 1600 Penn, Accidentally on Purpose, Dharma & Greg, Courting Alex) is 50.
Ottawa-born actor Vik Sahay (Chuck, This is Wonderland)  is 49.
Actor 
Ashley Hamilton
(Sunset Beach, Dreaweaver) is 47. Actor 
Daniel Wu
(Into the Badlands) is 47. Actor 
Chris Jackson
(Bull, Oz) is 46.
Edmonton-born actor Sean Rogerson (Bitten) is 44. 
Actress 
Maia Brewton
(Parker Lewis Can't Lose) is 44. Actor
 Stark Sands
(Minority Report, NYC 22, Generation Kill) is 43. Actor 
Mike Damus
(Popular, My Guys) is 41. Actress 
Toni Trucks
(SEAL Team, Franklin & Bash, Barbershop) is 41. Actress 
Lacey Chabert
(Party of Five, Wild Thornberrys, Family Guy) is 39. Actor 
Kieran Culkin
(Go Fish) is 39. Actress 
Teal Redmann
(Gilmore Girls) is 39.
Calgary-born actor Greyston Holt (Bitten, Durham County) is 36. 
Actress
 Katrina Law
(Arrow, Spartacus: War of the Damned) is 36. Rapper 
T-Pain
is 36. Actress 
Rachel Snow
(Lizzy McGuire) is 34. Actor
 Ezra Miller
(Californication, Royal Pains) is 29. Actor 
Nathan Arenas 
(Bunk'd) is 16.
Chart Toppers – Sept. 30
1946
To Each His Own – Eddy Howard Five Minutes More – Tex Beneke South America, Take It Away – Bing Crosby & The Andrews Sisters Wine, Women and Song – Al Dexter
1955
The Yellow Rose of Texas – Mitch Miller Love is a Many-Splendored Thing – The Four Aces Tina Marie – Perry Como I Don't Care – Webb Pierce
1964
Oh, Pretty Woman – Roy Orbison Little G.T.O. – Ronny & The Daytonas Remember (Walkin' in the Sand) – The Shangri-Las I Guess I'm Crazy – Jim Reeves
1973
We're an American Band – Grand Funk Half-Breed – Cher Loves Me Like a Rock – Paul Simon Blood Red and Goin' Down – Tanya Tucker
1982
Abracadabra – The Steve Miller Band Jack & Diane – John Cougar You Should Hear How She Talks About You – Melissa Manchester What's Forever For – Michael Murphey
1991
I Adore Mi Amore – Color Me Badd Good Vibrations – Marky Mark & The Funky Bunch/Loleatta Holloway Emotions – Mariah Carey Where are You Now – Clint Black
2000
Music – Madonna Kryptonite – 3 Doors Down Come On Over (All I Want Is You) – Christina Aguilera That's the Way – Jo Dee Messina
2009
I Gotta Feeling – Black Eyed Peas Down – Jay Sean featuring Lil Wayne Party in the U.S.A. – Miley Cyrus Big Green Tractor – Jason Aldean
Today in Broadcast History compiled by Ron Robinson