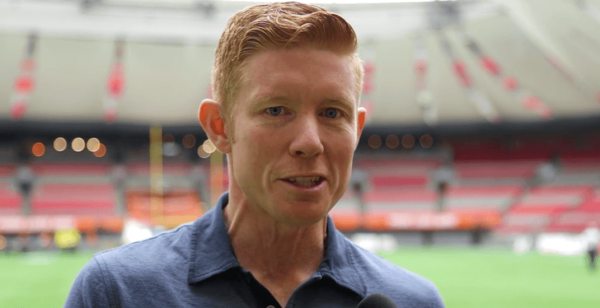 by Rob Williams
September 30, 2021
Today was another tough day on the local sports radio scene.
Scott Rintoul has been let go by Sportsnet 650. The longtime local broadcaster confirmed the news in a message posted to Twitter this morning. Rintoul had been hosting a four-hour-long show with Karen Surman, from 9 am to 1 pm PT, that aired in Vancouver and Sportsnet 960 in Calgary.
"Our show is part of the changes that Sportsnet has decided to make today," Rintoul said, before thanking the people he worked with across the country. The always-classy broadcaster then thanked the audience, including the haters.
"I know there are exciting opportunities that lie ahead, and I'm eager to embrace them," he added. "I look forward to sharing them with you ASAP."