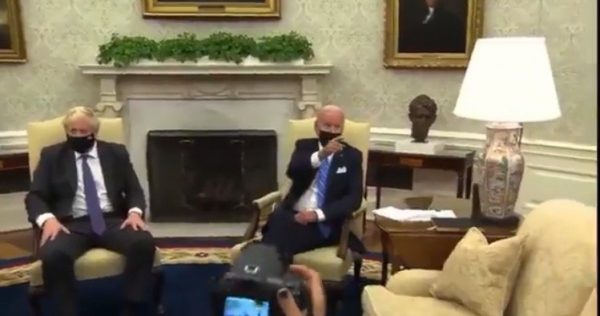 The Gateway Pundit
Septermber 22, 2021
The White House Press Pool on Tuesday launched a "formal objection" to Joe Biden refusing to take questions.
Joe Biden participated in a bilateral meeting with UK Prime Minister Boris Johnson on Tuesday in the Oval Office.
Boris Johnson unexpectedly answered three questions from British reporters while Biden's handlers shouted down the press.
American reporters tried to ask Joe Biden questions but they were blocked.
Read More and Watch Video HERE