ON THIS DAY in 1918

iconic ABC radio newsman/commentator Paul Harvey was born in Tulsa Okla.
His daily quarter-hour midday 'news & comment' began on ABC April 1 1951, and continued to his death Feb. 28 2009 at age 90.  He was known for his dramatic pauses, quirky intonations and his folksiness. "Hello Americans. Stand by for news!."  Another popular Paul Harvey ABC radio feature was 'The Rest of the Story.'
In 1919, comic actor Howard Morris was born in New York City.  He was a key part of Sid Caesar's early TV programs Your Show of Shows & Caesar's Hour, then became a memorable recurring mountain-man character (Ernest T. Bass) on The Andy Griffith Show. Later he was heard by a younger generation as voice actor in numerous cartoons & commercials.  He died May 21 2005 at age 85.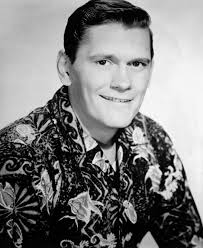 In 1928, actor Dick York was born in Fort Wayne Ind.  He is best remembered as the first Darrin Stephens, the husband in the 1960's TV sitcom Bewitched. His career had begun at age 15 as the star of the CBS radio program That Brewster Boy. He died of emphysema Feb 20, 1992 at age 63.
Also in 1928, jazzman Wingy Manone recorded Downright Disgusted for Vocalion Records. Playing drums for Wingy was a young sideman named Gene Krupa.
In 1938, the Fitch Bandwagon began its lengthy hold on the Sunday at 7:30 pm (ET) slot on NBC Radio, following Jack Benny.  For the first six years it was a showcase for the top big bands in the land.
In 1951, the first coast-to-coast telecast using coaxial cable was seen from New York City to San Francisco, as NBC TV extended to 61 stations. Viewers saw President Harry S Truman giving a speech to the nation from the Japanese Peace Treaty Conference in San Francisco.
Also in 1951, Nat "King" Cole recorded the first version of "Walkin' My Baby Back Home" to make it into the Top 10.  Johnny Ray had an even bigger hit with the song the following year.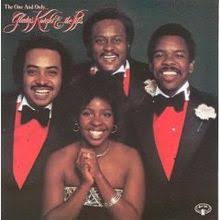 In 1952, the group The Pips was formed after the 10th birthday party for Gladys Knight's brother, Merald "Bubba" Knight. After they made it big with "Every Beat Of My Heart" in 1961 they changed their name to Gladys Knight & The Pips.
In 1954, to coincide with the release of his second Sun single, 'Good Rockin' Tonight', Elvis Presley, along with Bill Black and Scotty Moore made their first appearance at The Grand Old Opry. The audience reaction was so poor, the Opry's manager, Jim Denny told Elvis that he should go back to driving a truck.
In 1957, "The Buddy Deane Bandstand" debuted on WJZ-TV in Baltimore. The two-hour rock 'n' roll show gave viewers the chance to call in and talk to celebrity performers, which tied up telephone lines so badly the phone company was forced to ask Deane to desist from the practice.
Also in 1957, Jerry Lee Lewis filed for divorce from his second wife. He married his young cousin Myra three months later, before the second divorce was final.

In 1958, Jerry Butler & the Impressions made their national TV debut on "American Bandstand".
In 1959, Victoria's third AM radio station C-FAX signed on to 810 KHz as a daytime only operation. The official opening ceremonies were delayed until the following Sunday in the noon hour.
Also in 1959, Bobby Darin's "Mack The Knife" was banned by New York radio station WCBS after several local stabbings, which had been blamed on the song.
Still in 1959, Dick Clark's traveling music show "Caravan of Stars" opened in Detroit at the Michigan State Fair. The line-up included Frankie Avalon, Annette Funicello, Duane Eddy, The Coasters, LaVern Baker and Jan and Dean.
In 1961, the short-lived Carol Burnett-Richard Hayes Show, a 20-minute nightly variety package, debuted on CBS Radio. Carol was already a featured performer on The Garry Moore TV show, Richard was Arthur Godfrey's last semi-regular vocalist on his daily radio show.
Also in 1961, The Highwaymen started a two week run at No.1 on the Billboard singles chart with 'Michael'. The group was made up of five university students.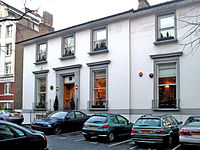 In 1962, The Beatles' first proper recording session took place at the EMI Studios in London (later renamed the Abbey Road Studios) with 15 takes of the future hit 'Love Me Do'. Unsatisfied, producer George Martin had the Beatles return a week later to re-record the track with session drummer Andy White replacing Ringo Starr.
In 1964, the Animals made their U.S. concert debut at New York's Paramount Theatre.
Also in 1964, The Who were shopping for a guard dog when their van and $10,000 worth of equipment was stolen.
In 1965, The Beatles started a three week run at No.1 on the Billboard Hot 100  chart with 'Help', the title of their second film and the group's ninth US No.1.
In 1966, New Westminster-born actor Raymond Burr starred in the last original episode of the CBS-TV legal drama, Perry Mason.
Also in 1966, the No. 1 Billboard Pop Hit was "You Can't Hurry Love," by The Supremes.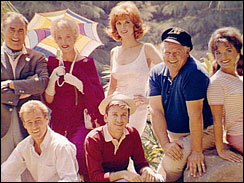 Gilligan IslandIn 1968, two albums by The Rascals, "The Young Rascals" and "Time Peace," were certified Gold.
In 1969, the Youngbloods' scheduled appearance on NBC-TV's "The Tonight Show" was cancelled. Host Johnny Carson told the audience, "They complained about the set, the lighting, the sound, the show…everything. So we wiped their noses, told them they'd been in show business for a day and a half … and sent them home."
In 1970, George Harrison released his soon-to-be classic "My Sweet Lord."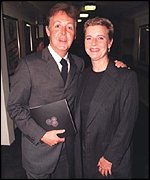 In 1971, Paul and Linda McCartney went to No.1 on the Billboard pop  singles chart with 'Uncle Albert / Admiral Halsey'. It was McCartney's first US non-Beatles No.1.
Also in 1971, the new #1 Easy Listening song was "The Night They Drove Old Dixie Down" by Joan Baez.
Still in 1971, Led Zeppelin appeared at Maple Leaf Gardens in Toronto.
In 1972, the current CBS version of "The Price is Right" was launched with Bob Barker as host.  An earlier "Price" had starred Bill Cullen.
Also in 1972, John Lennon and Yoko Ono appeared on the Jerry Lewis annual Labor Day MDA , muscular dystrophy telethon.
In 1975, voice actor Walter Tetley, best known as hilarious juvenile characters on radio's Great Gildersleeve & The Phil Harris-Alice Faye Show, as well as TV's Bullwinkle Show, died from the lingering effects of a motorcycle accident at age 60.
In 1976, Fleetwood Mac went to No.1 on the Biilboard album chart with their self-titled album after being on the charts for over a year. The album went on to sell over 5 million copies in the US and was the first of three No.1 albums for the group.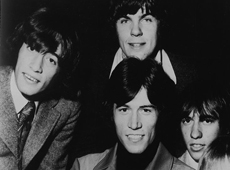 Also in 1976, The Sex Pistols made their television debut when they appeared on the Granada TV programme 'So It Goes.'
Still in 1976, The Bee Gees went to No.1 on the Billboard pop singles chart with 'You Should Be Dancing', the group's third US chart topper.
In 1978, The Grateful Dead performed before 66,000 at Giants Stadium in New Jersey.
In 1980, a new version of Yes, with Chris Squire, Steve Howe, Alan White, Geoff Downes and Trevor Horn, played the first of three sold out nights at New York's Madison Square Garden.
In 1982, during their North American tour Queen appeared at the PNE Coliseum in Vancouver.
Also in 1982, The Steve Miller Band started a two week run at No. 1 on the Billboard singles chart with 'Abracadabra,' the group's third  chart topper.
In 1986, Brazilian organist/pianist Walter Wanderley, who had a 1966 instrumental hit in "Summer Samba," and frequently recorded with singer Astrid Gilberto, died of alcoholism and cancer at age 54.
Also in 1986, after just getting his driving license back after a five-year suspension, Gregg Allman from The Allman Brothers Band was busted again in Florida for drunk driving.
In 1987, Calgary radio statio CISS debuted, as "Kiss" with an Adult Contemporary format, but on AM. Former Top 40 powerhouse CKXL dropped its Contemporary Hits format and call letters, to become CISS. The move to FM, as "Kiss-FM" CKIS-FM on 96.9 MHz, came nine years later.
In 1990, film actress Irene Dunne died of heart failure at age 91.  Following a bigscreen career in the 30's & 40's that saw her nominated for an Oscar 5 times, she co-starred in radio's syndicated Bright Star (1952-53), and guested on scores of radio & TV shows until 1962.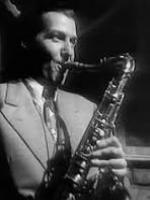 In 1991, saxophonist Charlie Barnet died of pneumonia in San Diego at age 77. He was one of the first white jazzmen to racially integrate his band. His biggest hits were the swing classics`Cherokee'  and 'Skyliner.'
Also in 1991, Dottie West, the first female country music Grammy winner, died at the age of 58 from injuries she'd suffered in an MVA five days earlier.
In 1993, diminutive actor Herve Villechaize died by his own hand at the age of 50. He's best known for his role as Tattoo on TV's "Fantasy Island."
Also in 1993, Paula Abdul hosted an AIDS awareness television special called "In a New Light '93."
In 1996, Oasis created outrage at the MTV awards at New York's Radio City Hall. During the band's performance of 'Champagne Supernova' singer Liam spat on stage and threw a beer into the crowd.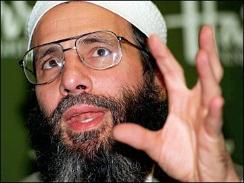 Also in 1996, after years in seclusion Cat Stevens surfaced in London to sign copies of his first album in nearly two decades. Released under his Muslim name Yusuf Islam, "The Life of the Last Prophet" was mostly in the spoken-word style praising Allah.
In 1997, the 14th MTV Video Music Awards show was staged at Radio City Music Hall. Host Chris Rock introduced Madonna, U2, Beck, Jamiroquai, The Wallflowers with Bruce Springsteen & Marilyn Manson. Most memorable moment: Sting joining Puff Daddy & Faith Evans to perform I'll Be Missing You.
In 1999, Enrique Iglesias was at No.1 on the US singles chart with 'Ballamos'.

In 2000, CICT-TV Calgary joined the Global Television Network.
In 2002, Kelly Clarkson was named the winner of the first season of "American Idol," beating out Justin Guarini and winning a recording contract. Nearly 22.5 million people tuned in to watch on FOX TV.
In 2005, broadcaster Larry Thomas passed away in Nanaimo B.C. at the age of 75. He had started at radio station CHUB Nanaimo as an evening DJ in 1951, moving up to morning drive, plus lacrosse & hockey play-by-play.  He was elected to city council before joining the CHUB News team.  In 1978, he won the Radio-Television News Director's award for coverage of the Lantzville Cutoff bus crash.
In 2006, TV's Crocodile Hunter Steve Irwin was killed in an attack by a stingray while filming off the Great Barrier Reef, Australia. He was 44.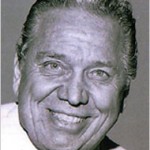 Also in 2006, actor/announcer John Conte died at age 90.  His network radio work began in the 1930's on The Baby Snooks Program and the Burns & Allen Show. In TV he hosted NBC's daily live-drama Matinee Theatre (1955-58 ), and later was owner of his own Palm Springs TV station.
Still in 2006 at 8:00 a.m., the FM of Canada's most popular station of all time, CKLW-AM Windsor, launched its new Adult Album Alternative format as "93.9 The River."
In 2007, "Live At Montreux 2003," a two-CD set chronicling Yes' first performance at the Montreux Jazz Festival in Switzerland, was released.
In 2008, the first guitar torched on stage by Jimi Hendrix in 1967 sold for nearly $495,000 at a London auction of rock memorabilia.
In 2009, baseball player-turned-sportscaster Buddy Blattner, who teamed with Dizzy Dean on TV's Game of the Week in the '50's, also working the games of the St. Louis Browns & Cardinals, the LA Angels & Kansas City Royals, succumbed to lung cancer at age 89.
Also in 2009, Michael Jackson, who died more than two months earlier, was laid to rest in "The Great Mausoleum" at LA's Forest Lawn Cemetery.  The private ceremony was attended by 200 friends and family, including Elizabeth Taylor, Quincy Jones, Macaulay Culkin, Berry Gordy and Lisa Marie Presley.
In 2012, the UK boy band One Direction won a legal dispute over the right to keep using their band name. A US punk group of the same name had challenged the British group, claiming they had adopted the name first, and seeking $1 million in damages.  Having lost the case, One Direction US would henceforth be known as Uncharted Shores.
Also in 2012, Melissa Etheridge released her 12th studio album, "4th Street Feeling."
In 2014, comedienne and TV personality Joan Rivers was removed from life support and died at age 81, having never awoken from a medically-induced coma.  She had experienced serious complications and stopped breathing Aug. 28th while undergoing a so-called minor throat procedure in Manhattan.
Also in 2014, Roy Leonard, a courtly, erudite New Englander who became one of WGN radio Chicago's most durable stars, a celebrity interviewer of national stature, and a trusted and highly influential critic of Chicago-area arts and entertainment, died  after a short battle with an esophageal infection at age 83. For more than 30 years Leonard brought to his midday radio fans a mix of easy-listening music, imaginative contests and lively conversation, often with major celebrities.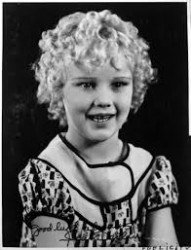 In 2015,  former child actress Jean Darling, who was featured in 52 'Our Gang' comedies from the silent era into sound, who hosted TV series in the 1950's for NBC New York and on KHJ-TV Los Angeles, died at age 93.
In 2016, r&b singer Joe Jeffrey, who went to number 14 on the Billboard Hot 100 (& #6 in Canada) with 1969's My Pledge of Love, lost his battle with cancer at age 80.
In 2017, Tronc acquired the New York Daily News, the nearly century-old tabloid newspaper, giving the publisher of the Los Angeles Times and Chicago Tribune a presence in the three largest cities in the U.S. The buyer assumed pension and other liabilities totalling more than $100 million.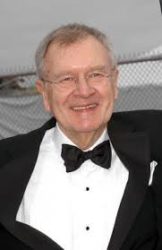 In 2018, Bill Daily, the affable TV actor who starred as Major Roger Healey in "I Dream of Jeannie" as well as on "The Bob Newhart Show," died just 5 days after his 91st birthday.
Also in 2018, 21st Century Fox announced a four-year agreement with Premier Boxing Champions for the rights to televise fights on the Fox broadcast network, Fox Sports 1 cable channel and pay-per-view, starting in December.
Today's birthdays
Actress Mitzi Gaynor (5 Mitzi TV specials, Toast of the Town) is 90.
Soul singer Sonny Charles is 81.
Former Chicago White Sox TV broadcaster/player Ken "Hawk" Harrelson is 80.
Actor Kenneth Kimmins (Coach, Lois & Clark: The New Adv. of Superman, Dallas) is 80.
TV personality Dr. Jan Pol (The Incredible Dr. Pol) is 79.
Singer Merald "Bubba" Knight of Gladys Knight and the Pips is 79.
Actress Jennifer Salt (Soap) is 77.
Bassist Ronald LaPread (The Commodores) is 71.
Actress Judith Ivey (The Critic, Designing Women) is 70.
Drummer Martin Chambers of The Pretenders is 70.
Actor Alan Blumenfeld (Heroes, Life@Large, Murder One:Diary of a Serial Killer, Brooklyn Bridge) is 69.
Actor Lawrence Hilton-Jacobs (Welcome Back Kotter) is 68.
Actress Khandi Alexander (Treme, CSI: Miami, ER, NewsRadio) is 64.
Actress Patricia Tallman (Babylon 5) is 64.
Dr. Drew Pinsky (radio's Loveline, TV's Celeb Rehab, HLN host) is 63.
Actor-comedian Damon Wayans (My Wife & Kids, In Living Color) is 62.
Actress Maria Heasley (The A Team) is 62.
Seattle-born guitarist Kim Thayil (Soundgarden) is 61.
Actor/writer Damon Wayans (In Living Color, My Wife & Kids) is 61.
Actor Todd Sherry (Suburgatory, Rita Rocks) is 60.
TV personality Adrienne Maloof (The Real Housewives of Beverly Hills) is 60.
Model/actress Annabel Schofield (Dallas) is 58.
Actor Philip David Lewis (The Suite Life of Zack and Cody, The Suite Life on Deck) is 53.
Actor Noah Taylor (Game of Thrones) is 52.
Actress Karen Wilson (The Agency, Twitches Too) is 52.
Actress Kristen Wilson (The District, Matt Waters) is 52.
Actor Richard Speight, Jr (To Appomattox, Jericho, The Agency, Band of Brothers) is 51.
Actress Ione Skye (Napoleon & Josephine: A Love Story) is 51.
Vancouver-born actress Francoise Yip (Blood Ties, Flatland) is 49. 
Actor Carlos Ponce (Hollywood Heights, Double Life, 7th Heaven) is 49.
Actor Jason David Frank (Mighty Morphin Power Rangers) is 48.
DJ-music producer Mark Ronson is 46.
Singer Richard Wingo of Jagged Edge is 46.
Actress/TV personality Rasika Mathur (Wild 'N Out) is 45.
Professional wrestler Kia Stevens (GLOW, TNA Impact! Wrestling) is 44.
Bassist Ian Grushka of New Found Glory is 44.
Actor Wes Bentley (American Horror Story) is 43.
Country singer Granger Smith is 42.
Actor Max Greenfield (New Girl, The Neighborhood, Veronica Mars) is 41.
Singer Dan Miller of O-Town is 41.
Singer/actress Beyonce Knowles (Destiny's Child) is 40.
Singer-guitarist Tom Gossin of Gloriana is 40.
Actress/comedienne/writer Whitney Cummings (Whitney, 2 Broke Girls) is 40.
Actress Elena Hurst (Wishbone) is 38.
Comedian Kyle Mooney (Saturday Night Live, Arrested Development) is 37.
Actress Jaclyn Hales (Extinct) is 35.
Multi-instrumentalist Neyla Pekarek (The Lumineers) is 35.
TV personality Clark Gilmer (Millionaire Matchmaker, America's Next Top Model) is 33.
Singer James Bay is 31.
Actor Carter Jenkins (Surface, The Following) is 30.
Actor Trevor Gagnon (The New Adventures of Old Christine) is 26.
Chart Toppers – Sept. 4
1947
Peg o' My Heart – The Harmonicats
I Wonder, I Wonder, I Wonder – Eddy Howard
Ask Anyone Who Knows – The Ink Spots
Smoke! Smoke! Smoke! (That Cigarette) – Tex Williams
1956
My Prayer – The Platters
Hound Dog / Don't Be Cruel – Elvis Presley
The Flying Saucer (Parts 1 & 2) – Buchanan & Goodman
I Walk the Line – Johnny Cash
1965
Help! – The Beatles
Like a Rolling Stone – Bob Dylan
You Were on My Mind – We Five
The Bridge Washed Out – Warner Mack
1974
(You're) Having My Baby – Paul Anka
I Shot the Sheriff – Eric Clapton
Tell Me Something Good (facts) – Rufus
The Grand Tour – George Jones
1983
Sweet Dreams (Are Made of This) – Eurythmics
Maniac – Michael Sembello
Puttin' on the Ritz – Taco
A Fire I Can't Put Out – George Strait
1992
End of the Road – Boyz II Men
Baby-Baby-Baby – TLC
November Rain – Guns N' Roses
I'll Think of Something – Mark Chesnutt
2001
Let Me Blow Ya Mind – Eve featuring Gwen Stefani
Hit 'Em Up Style (Oops!) – Blu Cantrell
Someone To Call My Lover – Janet Jackson
Austin – Blake Shelton
2010
Love The Way You Lie – Eminem featuring Rihanna
Dynamite – Taio Cruz
Teenage Dream – Katy Perry
All About Tonight – Blake Shelton
Today in Broadcast History compiled by Ron Robinson