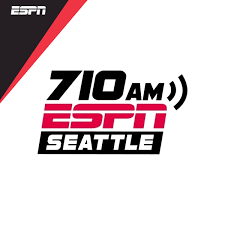 by Adam Jude
September 2, 2021
For the second time in 10 months, layoffs at 710 ESPN Seattle have prompted a major shake-up to the sports radio station's talk-show programming.
The station's morning show will have an entirely new lineup after co-hosts Danny O'Neil and Paul Gallant announced Tuesday afternoon that they had been let go.
Mike Salk, the station's former programming director, announced later Tuesday afternoon that he would be returning to the morning airwaves with The Mike Salk Show starting next week.
"They had informed us about three months ago that they were going to make some short of shift to the lineup, so we've all sort of been waiting on pins and needles and doing our absolute best to show we're worth something in this industry where people are so interchangeable," Gallant said in a video posted on Twitter.
Read More HERE