ON THIS DAY in 1899
actor Charles Boyer was born in France.  After an extensive & impressive big screen career on both sides of the Atlantic, he starred in two US TV series in the early years of the medium, Four-Star Playhouse & The Rogues. He died Aug. 26 1978, two days short of his 79th birthday.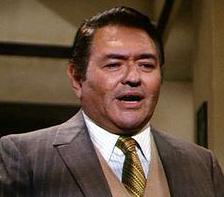 In 1915, actor Simon Oakland was born in New York City. One of the big screen's more memorable tough guys, he had the distinction of playing recurring characters in four TV series of the 1970's almost simultaneously; Baa Baa Black Sheep, Kolchak the Night Stalker, Toma and David Cassidy – Man Undercover. He died of cancer Aug. 29 1983, one day after his 68th birthday.
In 1921, comedic actress Nancy Kulp was born in Harrisburg Pa.  Her memorable defining role was as the prissy horse-faced spinster Miss Jane Hathaway in TV's Beverly Hillbillies.  She died Feb. 3 1991 at the age of 69.
In 1922, the first commercial to be broadcast on radio was heard on WEAF in New York City. Announcer H.M. Blackwell spoke about Hawthorne Court, a group of apartment buildings in Queens, New York. The Queensboro Realty Company, of Jackson Heights, bought 10 minutes of commercial air time for $100.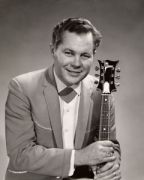 In 1925, country singer, guitarist and songwriter Billy Grammer was born in Benton, Illinois. His first & biggest hit, Gotta Travel On, was a million seller in 1958, making the top 10 on both country and pop charts. He is also the inventor of the Grammer Flat Top guitar, which was placed in the Country Music Hall of Fame in 1969. He died Aug. 10, 2011 at age 85.
In 1938, Chicago's Northwestern University bestowed an honorary degree on Edgar Bergen's radio-star dummy Charlie McCarthy.
In 1947, Gene Autry recorded "Here Comes Santa Claus" for Columbia Records, which would soon become a Christmas classic.
In 1954, "That's All Right (Mama)" b/w "Blue Moon of Kentucky" became Elvis Presley's first hit single on local charts in Memphis. Local DJ Dewey Phillips had debuted the single on his "Red Hot and Blue" radio show on WHBQ.
In 1955, the No. 1 Billboard Pop Hit was "The Yellow Rose of Texas" by Mitch Miller.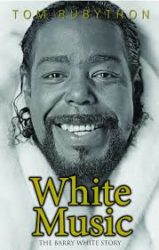 In 1960, 15-year old Barry White, the future deep-throated R & B star, left prison after serving three months for stealing 300 car tires. While incarcerated he heard Elvis Presley's recording of "It's Now Or Never," an experience he credited with inspiring him to pursue a career in music.
In 1961, "Wooden Heart (Muss I Denn)" by Joe Dowell topped the charts and stayed there for just one week.
Also in 1961, Motown's first #1 hit "Please Mr. Postman" was released by the Marvelettes.
In 1963, Peter, Paul & Mary performed "Blowin' In The Wind" before 200 thousand civil rights marchers gathered in front of the Washington Monument to hear Martin Luther King Jr.'s historic & memorable "I Have A Dream" speech.
In 1964. the Beatles appeared on the cover of "LIFE" magazine. That same day, the group performed before 15 thousand screaming fans at the first of two concerts at the Forest Hills Tennis Stadium in New York. The noise was so loud, it was almost impossible to hear the music. After the first concert, The Beatles met Bob Dylan, who is reported to have introduced John, Paul, George and Ringo to marijuana.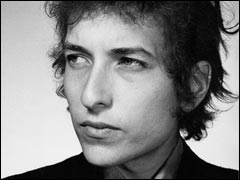 In 1965, exactly a year after the Beatles appearance, Bob Dylan, backed by Levon Helm, Robbie Robertson and other musicians who later became known as The Band, was booed off stage at Forest Hills Stadium for playing electric guitar. Dylan had abandoned pure folk music earlier that year with the album, "Bringing It All Back Home."
Also in 1965, the Rolling Stones announced that Allen Klein would join Andrew Loog Oldham in managing their career. Oldham had been directing the Stones on his own since 1963. The Stones also announced they had signed a new five year recording contract with the British Decca Records label.
Still in 1965, Lovin' Spoonful lip-synched to their first single "Do You Believe in Magic" on Dick Clark's "American Bandstand" on ABC TV.
Again in 1965, the Beach Boys enduring hit 'California Girls' was at No.3 on the Billboard pop singles chart.

In 1966, the Beatles played Dodger Stadium in Los Angeles. It was their next-to-last live performance.
In 1967, the Grateful Dead and Big Brother & The Holding Company with Janis Joplin played at the wake for Hell's Angel member Chocolate George Hendricks. Hendricks was struck by a car driven by a tourist in San Francisco's Haight-Ashbury district.
In 1968, Tammy Wynette recorded her soon-to-be country classic "Stand By Your Man," the number that elevated Tammy to superstar status.
Also in 1968, The Doors' second #1 single "Hello, I Love You" was certified as a Gold Record.
Still in 1968, the No. 1 Billboard Pop Hit was "Sunshine Superman" by Donovan. Release of the song had been held up for seven months because of legal problems.
In 1971, The Bee Gees owned the top song for a fourth week with "How Can You Mend a Broken Heart".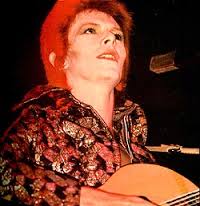 Also in 1971, Carole King made it 11 straight weeks at #1 with the top album "Tapestry."
In 1972, David Bowie and the Spiders from Mars made their debut at Carnegie Hall in New York. Bowie gave the performance while he was sick with the flu.
Also in 1972, Procol Harum's album "Live in Concert with the Edmonton Symphony Orchestra" was certified Gold.
In 1973, Bobby (Boris) Pickett was awarded a gold record for the song Monster Mash after the novelty tune made the charts for the second time. It was a number one hit when first released in 1962, and made number ten when it was reissued in 1973.
Also in 1973, "Smoke On The Water" by Deep Purple became their only single to be certified Gold. The lyric is about a Swiss casino burning down.
In 1975, The Happy Gang musical troupe performed in two reunion concerts at the Canadian National Exhibition in Toronto. Each concert drew an estimated 15 thousand people. The Happy Gang's Monday-to-Friday daytime show ran on CBC radio for 22 years, beginning in 1937. It was the longest-running radio program when it left the air in 1959, and due to technological change, will always be Canada's longest running daily LIVE MUSIC show.
In 1976, teenaged actress Anissa Jones, who earlier had been featured as Buffy in Brian Keith's sitcom Family Affair, accidentally overdosed on cocaine & PCP and passed away at just 18 years of age.
Also in 1976, Elton John & Kiki Dee had the #1 song for a fourth week with "Don't Go Breaking My Heart".
In 1979, two Neil Young LP's were certified Gold, the "best of" compilation "Decade" and the live "Rust Never Sleeps."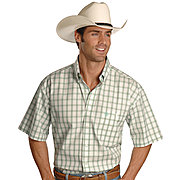 In 1982, George Strait's first number-one song, "Fool-Hearted Memory," hit the top of Billboard's country chart.
In 1983, actress Jan Clayton, who played Jon Provost's mother (Ellen Miller) on TV's Lassie in the 1950's, lost her battle with cancer at age 66.
In 1984, The Jacksons' Victory Tour broke the record for concert ticket sales. The group surpassed the 1.1 million mark in only two months.
In 1986, Tina Turner's star was unveiled on the Hollywood Walk of Fame.
Also in 1986, a 'Get Tough On Toxics' concert in Long Beach, California featured Stevie Nicks, Mick Fleetwood, Neil Young, Joni Mitchell and Don Henley of the Eagles.  11,000 attended the 6-hour show.
In 1988, at the 40th Annual Emmy Awards, TV's top honors went to 30something, The Wonder Years and Richard Kiley.
Also in 1988, the motor home of Charlie Daniels  caught fire while he was driving on California's Ventura Highway (he escaped).
In 1989, the fraud and conspiracy trial of PTL televangelist Jim Bakker got underway in Charlotte North Carolina.
In 1993, Billy Joel's album "River of Dreams" hit #1 in the U.S.  It was his first album to debut at #1 and stayed at the top for three weeks. Joel claimed most of the music came to him in his sleep, hence the title. The singers second wife, one time model Christie Brinkley, painted the album cover which was later voted worst album cover of the year.
In 1994, James Brown hit a bicyclist with his car in Augusta, Georgia.

In 1996, The Jamie Foxx Show began its 4-and-a-half-year run on the WB network.
Also in 1996, Issac Hayes, who co-wrote the Sam and Dave's classic 'Soul Man', sent a protest letter to presidential candidate Bob Dole, requesting Dole to stop using the song in his campaign.  Supporters had changed the words to 'I'm A Dole Man.'
In 1997, the new CTV Inc. was born, even if Baton Broadcasting did not actually become CTV Inc. until 1999. On this day in 1997, the CRTC approved the deal between CHUM and the Baton-Electrohome alliance that gave Baton control of CTV.  A lot of TV stations changed hands in the process.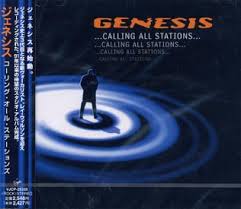 Also in 1997, the first Genesis album in six years was premiered live on a radio special and simultaneous webcast at http://www.atlantic-records.com. The band played songs from its new set "Calling All Stations," its first album with singer Ray Wilson.
In 1999, Cher's performance at the MGM Grand in Las Vegas was recorded for airing on HBO in December.  It featured seven costume changes for the star.
In 2003,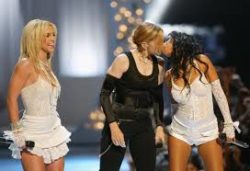 the MTV Video Music Awards opened with a performance by Madonna in which she kissed Britney Spears and Christina Aguilera full on their mouths. Duran Duran received a Lifetime Achievement Award.
In 2005, rap mogul Marion "Suge" Knight was admitted to hospital after being shot in the leg at a party hosted by hip hop star Kanye West. The party was held at a club in Miami to celebrate the year's MTV Video Music Awards.
Also in 2005, Green Day cleaned up at the MTV awards winning seven awards including, Video of the Year for 'Boulevard of Broken Dreams' and the Viewer's Choice Award. Best Male Video went to Kanye West for 'Jesus Walks.'
Again in 2005, Art Garfunkel was charged with cannabis possession for the second time in 18 months, after a marijuana cigarette was allegedly found in the ashtray of his car.

Still in 2005, Hilary Duff was at No.1 on the Billboard album chart with 'Most Wanted,' the actress-turned-singer's fourth album.
In 2007, actress Miyoshi Umeki, the housekeeper on TV's Courtship of Eddie's Father, died of cancer at age
In 2009, actor Wayne Tippit, best remembered for his years in running roles on the soaps "Search for Tomorrow" and "Melrose Place," suffered respiratory failure and died at age 76.
Also in 2009, Noel Gallagher quit Oasis because, as he put it, he could no longer work with his brother Liam. Noel, the group's lead guitarist and chief songwriter, admitted he and his brother rarely spoke, did not travel together and only saw each other on stage.
Still in 2009, the Outside Lands Music and Arts Festival got underway in San Francisco's Golden Gate Park. Pearl Jam, Dave Matthews Band, the Mars Volta, Beastie Boys and Incubus performed during the three-day event.

In 2010, a toilet once owned by John Lennon was sold for $14,700 at an auction of Beatles memorabilia in the U.K. Lennon reportedly gave the bathroom fixture to a contractor after moving out of his home in Berkshire in '71. Lennon was said to have told the contractor to "put flowers in it or something." It's actually very nice with impressive artwork in blue (against the white porcelain).
In 2012, a 57-year Boston radio veteran known for years as "the voice of the Boston Pops," David MacNeill died at age 80.
Also in 2012, the website CelebrityNetWorth.com reported that Ringo Starr was the richest drummer in the world, worth about $300 million, followed by Phil Collins ($250 million), the Foo Fighters' Dave Grohl ($225) and The Eagles Don Henley ($200).
In 2013,  Murray Gershenz, the record collector turned character actor, died after a heart attack at age 91. Better known as "Music Man Murray," Gershenz spent nearly 75 years collecting the more than 300,000 records that filled the dusty wooden shelves of his two-story Los Angeles record shop. His acting career (including TV shows Will & Grace, the Sarah Silverman Program, Parks & Recreation and Kickin' It) began as he approached his 80th birthday.
In 2014, Glenn Cornick, the original bassist for the UK band Jethro Tull during its metamorphosis from a struggling four-piece blues-jazz outfit into one of the most distinctive progressive-rock bands of the 1970s, died of congestive heart failure at age 67.
In 2016, Darrell Ward, a featured driver on History TV's Ice Road Truckers for the past four years, died in the crash of the single-engine Cessna he was piloting near Missoula, MT. He was 52.
Also in 2016,  83-year old Charles Osgood announced his retirement from hosting CBS-TV's Sunday Morning after 22 years. His Osgood File daily CBS Radio show would continue.
In 2017, CBS announced plans to acquire Australian broadcaster Ten Network, beating out an attempt from Australian media moguls Bruce Gordon and Lachlan Murdoch to buy the company after it went into receivership.
Today's Birthdays
Ontario-born singer John Perkins of The Crew Cuts is 90.
Actor Sonny Shroyer (The Dukes of Hazzard, I'll Fly Away) is 86.
Actress Marla Adams (The Young and the Restless, Generations, General Hospital) is 83.
Actor Ken Jenkins (Scrubs, Cougar Town, Homefront) i 81.
Actor David Soul (Starsky & Hutch) is 78.
Actress Debra Mooney (Scandal, The Practice, Everwood, Kirk, Davis Rules) is 74.
Singer Wayne Osmond of The Osmonds is 70.
Actor Luis Guzman (Code Black, Narcos, How to Make it in America, John from Cincinnati, Oz) is 65.
Actor/narrator Daniel Stern (Manhattan, Wonder Years, Dilbert) is 64.
Actor Rick Rossovich (Pacific Blue, ER, Sons & Daughters) is 64.
Actor John Allen Nelson (Santa Barbara, Vanished, 24, Sheena, Baywatch) is 62.
Ellensburg Wash.-born actor Brian Thompson (Fan Wars, Key West, The X Files, Falcon Crest) is 62. 
Actress Emma Samms (Dynasty, Doctors, General Hospital, The Colbys) is 61.
Actress Jennifer Coolidge (2 Broke Girls, Gravity Falls, Joey, Secret Life of the American Teenager) is 60.
Windsor-born country singer Shania Twain is 56.
Canadian-raised actress/director Amanda Tapping (Sanctuary, Stargate: SG-1, Stargate Atlantis) is 56.
Actor-singer Jack Black (Tenacious D) is 52.
Vancouver-born actor Jason Priestley (BH90210, Private Eyes, Raising Expectations, Call Me Fitz, Beverly Hills, 90210) is 52.
Country singer Sherrié Austin is 50.
Actor Daniel Goddard (The Young & the Restless) is 50.
Actress Amelia Curtis (The Royal) is 49.
Actor J. August Richards (Kevin Probably Saves the World, Angel, Raising the Bar, Agents of S.H.I.E.L.D.) is 48.
Kitchener Ont.-born actress Kristin Booth (Orphan Black, Signed Sealed Delivered, Producing Parker, M.V.P.) is 47. 
Actor Eugene Byrd (Bones, Crossing Jordan, Promised Land) is 46.
Actor Nick Tarabay (Spartacus: War of the Damned, Crash) is 46.
Actress Kelly Overton (True Blood, All My Children) is 43.
Actress Rachel Kimsey (The Young and the Resstless, Days of Our Lives) is 43.
Singer-bassist Max Collins of Eve 6 is 43.
Vancouver-born actress Carly Pope (The Tomorrow People, Popular, The Collector, 24) is 41.
Country singer Jake Owen is 40.
Country singer Leanne Rimes (Nashville Star) is 39.
Actress Sarah Roemer (Chosen, The Event) is 37.
Actress Erica Lynne Arden (It's Always Sunny in Philadelphia, Do No Harm, Political Animals) is 37.
Actor James Jagger (Vinyl) is 36.
Actor Armie Hammer (Reaper, Gossip Girl) is 35.
Singer Florence Welch (Florence and the Machine) is 35.
Actress Shalita Grant (NCIS: New Orleans, Mercy Street) is 33.
Singer Cassadee Pope (The Voice) is 32.
Windsor Ont.-born actress Katie Findlay (How to Get Away With Murder, The Carrie Diaries) is 31.
Actor Kyle Massey (Cory in the House, That's So Raven, Fish Hooks) is 30.
Van. Island-born actor Jonathan Whitesell (Beyond, The 100) is 30. 
Actor Samuel Larsen (Glee) is 30.
Actress Quvenzhane Wallis (Black-ish) is 18.
Reality TV personality Honey Boo Boo (Alana Thompson) (Here Comes Honey Boo Boo) is 16.
Actor August Maturo (Girl Meets World) is 14.
Chart Toppers .. Aug. 28th
1949
Some Enchanted Evening – Perry Como
Room Full of Roses – The Sammy Kaye Orchestra (vocal: Don Cornell)
You're Breaking My Heart – Vic Damone
I'm Throwing Rice (At the Girl that I Love) – Eddy Arnold
1958
Little Star – The Elegants
Bird Dog – The Everly Brothers
Just a Dream – Jimmy Clanton
Blue Blue Day – Don Gibson
1967
Ode to Billie Joe – Bobbie Gentry
Baby I Love You – Aretha Franklin
Cold Sweat – James Brown
I'll Never Find Another You – Sonny James
1976
Don't Go Breaking My Heart – Elton John & Kiki Dee
You Should Be Dancing – Bee Gees
Let 'Em In – Wings
(I'm A) Stand by My Woman Man – Ronnie Milsap
1985
The Power of Love – Huey Lewis & The News
St. Elmo's Fire (Man in Motion) – John Parr
Freeway of Love – Aretha Franklin
Real Love – Dolly Parton (with Kenny Rogers)
1994
I'll Make Love to You – Boyz II Men
Wild Night – John Mellencamp  Me'Shell NdegeOcello
Can You Feel the Love Tonight – Elton John
Dreaming with My Eyes Wide Open – Clay Walker
2003
Where Is The Love? – Black Eyed Peas featuring Justin Timberlake
Crazy In Love – Beyoncé Knowles featuring Jay-Z
Shake Ya Tailfeather – Nelly, P. Diddy & Murphy Lee
It's Five O'Clock Somewhere – Alan Jackson (with Jimmy Buffett)
Today in Broadcast History compiled by Ron Robinson