Chris Byrne is the afternoon drive host at Pure Country 89 in Windsor. He believes a relative unknown in the radio business but we have memories and remember him changing the sign in Fort McMurray when its residents returned after 2016 fires caused a mass evacuation. Chris was let go in 2020 from his morning show position in 92.7 Rock in Sudbury, but has happily resurfaced at Pure Country.
In this episode, you'll hear about his big regret when he didn't take my advice in 2019, and he tells me why he has (and I should) embrace the country radio and the Bachelor Franchise. We also dig into what ails Rock Radio and how the last decade differs from the one before that. We also talk about some of the great radio promotions and stunts that have been by initiated by talent across the country.
You will find more on our episode page.
Thanks also to the people who make this show possible every week including:
Justin Dove at Core Image Studios
…
…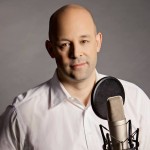 Matt Cundill works with radio groups on digital strategies and talent coaching. He recently started the Sound Off Podcast: The Podcast about Broadcast"
E-mail Matt: [email protected]
Twitter: @mattcundill
" The Sound Off Podcast is committed to helping broadcasters find their way through the digital revolution. "