ON THIS DAY in 1901
iconic jazz musician (Daniel) Louis 'Satchmo' Armstrong was born in New Orleans,
He was a foundational influence on jazz, shifting the music's focus from collective improvisation to solo performers. With his distinctive gravelly voice, Armstrong was an influential singer, demonstrating great dexterity as an improviser, bending the lyrics and melody of a song for expressive purposes. Renowned for his charismatic stage presence, Armstrong's influence extended well beyond jazz, and he became widely regarded as a profound influence on popular music in general.  Critic Steve Leggett described him as "perhaps the most important American musician of the 20th century."  Satchmo died of a heart attack July 6, 1971 at age 69.
In 1921, the first tennis match on radio was broadcast on Pittsburgh's KDKA, the first commercial station in the United States.  Within eight months Westinghouse management figured out that sports on radio would bring in big sales revenues; so the Davis Cup match between Great Britain and Australia was aired on the radio, much to the wonderment of KDKA's listeners.
In 1922, every telephone in the U.S. and Canada went dead as the Bell System shut down all its switchboards and switching stations at 6:25 pm for one minute, in memory of Alexander Graham Bell, who had died two days earler. During this time, none of the 13 million telephones in operation could be used.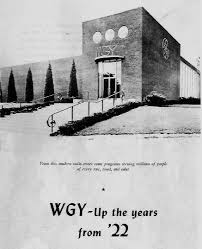 In 1927, radio station 2XAG, later named WGY, the General Electric station in Schenectady, NY, began experimental operations from a 100,000-watt transmitter.  Later, the FCC regulated the power of AM radio stations to not exceed 50,000 watts on "clear channels" (where few, if any, stations would cause interference with each other).
Also in 1927, singer Jimmie Rodgers recorded his first sides for Victor Records in Bristol, TN.  He sang Sleep Baby Sleep and Soldier's Sweetheart.
In 1936, singer Elsbeary Hobbs was born. He was the founding member of the group, The Drifters. Hobbs died May 31, 1996 at age 59.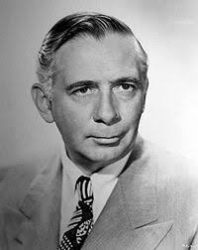 In 1940, Crime Doctor introduced a new kind of radio hero to audiences. The CBS radio program presented Ray Collins as Dr. Benjamin Ordway, the show's main character, who was a victim of amnesia. He once was a criminal, but got hit on the head, and suddenly began to work as a crime fighter. Nice twist.
In 1954, the No. 1 Billboard Pop Hit was "Sh-Boom," by The Crew-Cuts. The Toronto-based Crew Cuts were a doo-wop group with a clean-cut white harmony glee-club approach who got together while members of the St. Michael's Boys Choir in Toronto who lived and rehearsed on Pickering Street.
In 1956, RCA Victor released Elvis Presley's early smash hit "Hound Dog" b/w "Don't Be Cruel."
Also in 1956, the CBC carried out Canada's first television transmission from a helicopter.
In 1957, the Everly Brothers appeared on CBS TV's "Ed Sullivan Show," to introduce their upcoming single "Wake Up Little Susie." The song created a controversy initially and was banned by some radio stations because it was about two teenagers who accidentally fell asleep together. But it went on to be a smash hit.
In 1958, the first ever Billboard Hot 100 chart appeared, based on sales and radio play. The number one song that week was Ricky Nelson's "Poor Little Fool."
In 1959, Skeeter Davis became the newest member of the Grand Ole Opry.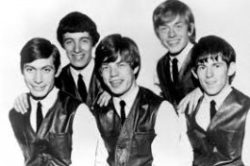 In 1962, The Rolling Stones played the first of 22 weekly shows at Ealing Jazz Club in London. They were known as The Rollin' Stones during this period.
In 1963, the UK music weekly The NME reported that The Beatles could score their first US hit with 'From Me To You' as the single was 'bubbling under' on the Billboard chart at No.116. It went no higher due to problems with Vee-Jay, the band's American label, and competition from a cover version by Del Shannon released a little earlier.
In 1964, the No. 1 Billboard Pop Hit was "A Hard Day's Night," by The Beatles.
In 1966, a ban of The Beatles records went into effect on some U.S. radio stations in response to John Lennon's controversial claim that the band was "more popular than Jesus."
In 1967, British pirate radio station "Radio 355" went off the air.
Also in 1967, a teenaged fan of The Monkees stowed away on the band's plane between shows in Minneapolis and St Louis. The father of the 16-year-old girl threatened to bring charges for transporting a minor across state lines.
In 1968, the two day Newport Pop Festival continued in Southern California withCanned Heat, Sonny & Cher, Steppenwolf, The Byrds, The Grateful Dead, Tiny Tim, Iron Butterfly and Jefferson Airplane. More than 100,000 fans attended.
In 1970, The Doors' Jim Morrison was arrested in West Hollywood for public drunkenness after being found lying unconscious on a woman's doorstep.
In 1973, Maureen McGovern started a two week run at No.1 on the Billboard singles chart with 'The Morning After.'
Also in 1973, jazz banjoist/guitarist and bandleader Eddie Condon, a leading figure in the Chicago school of early Dixieland, died at age 67.
Still in 1973, Jim Stafford was in Nashville to record what became his biggest hit, "Spiders And Snakes."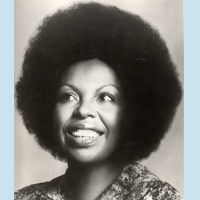 In 1974, the No. 1 Billboard Pop Hit was "Feel Like Makin' Love," by Roberta Flack.
Also in 1974, Columbia Records released Paul Simon's soon-to-be-smash hit single "Loves Me Like A Rock."
In 1975, singer Robert Plant and his wife were badly injured on the Isle of Rhodes when he crashed his rental car. His broken elbow and ankle forced the cancellation of Led Zeppelin's upcoming tour of North America.
In 1976, Roy Thomson, Lord Thomson of Fleet died at age 82. The Toronto-born barber's son became a millionaire owner of broadcasting stations and newspapers and North Sea oil holdings, and was elevated to the peerage in 1963.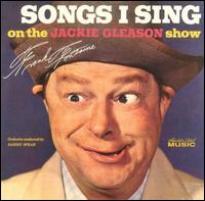 In 1978, actor/singer Frank Fontaine died following a heart attack at age 58. He played Crazy Guggenheim on the Jackie Gleason TV show.
In 1979, Vancouver's CJOR AM600 debuted "Disco Saturday Night" with Phil Roberts. The program ran for just over a year.
In 1980, Magic by Olivia Newton John was the #1 song in the Billboard Hot 100.
Also in 1980, John Lennon began recording what would turn out to be his final album 'Double Fantasy' at The Hit Factory in New York.
In 1981, broadcaster Ron Morrier died in North Vancouver at age 67.   After beginning his 45 year broadcast career in Winnipeg, Montreal, Jamaica and Edmonton he became host of the CKLG morning show in 1958.  He hosted BCTV's All Star Wrestling from 1960-81, and for 20 years hosted the Kiwanis television auction.

In 1984, Prince's "Purple Rain" album went to #1 and stayed there for 24 weeks!
In 1987, the Federal Communications Commission voted 4-0 to rescind the so-called 'Fairness Doctrine.'  The regulation had required radio and television stations to present controversial issues in a balanced fashion. The absence of that requirement has allowed the 'conservative talk' format to flourish on AM radio & cable TV.
In 1990, during a New Kids On The Block concert in Montreal, three armed robbers stole souvenir sales proceeds valued at $260,000.
Also in 1990, during a US tour Janet Jackson collapsed on stage at a show in St Louis, suffering from an inner ear infection.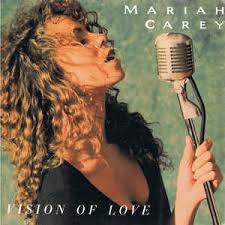 Still in 1990, Mariah Carey's started a four week run at No.1 on the Billboard singles chart with 'Vision Of Love', her debut release.
.
In 1998, a three-day festival commemorating the 29th anniversary of Woodstock, 'A Day In The Garden,' began in Bethel, NY (the original site). Don Henley (Eagles), Stevie Nicks (Fleetwood Mac), Pete Townshend (The Who) and a re-formed Ten Years After hit the stage.
In 1999, Britney Spears with UK support group Steps appeared at The Paramount Theatre in Denver.
In 2000, although not yet 18 years old, LeAnn Rimes was seen barhopping – literally – in Touchstone Pictures' "Coyote Ugly."  Rimes made a cameo appearance as herself, singing the song "Can't Fight The Moonlight," as she danced on top of the bar at the end of the David McNally-directed film.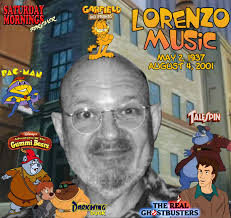 In 2001, comedy writer/actor Lorenzo Music, who wrote for The Smothers' Brothers Comedy Hour, Rhoda and The Bob Newhart Show, and provided the voice for TV's Garfield the Cat, as well as Carlton the wisecracking doorman on Rhoda, lost his battle with lung and bone cancer at age 64.
Also in 2001, the supermarket tabloid News Of The World reported that Mariah Carey had hired a private eye to spy on her ex husband, record boss Tommy Mottola. Investigator Jack Palladino told the paper she believed her ex-husband was conducting a smear campaign against her.
In 2002, Bruce Springsteen scored his fifth UK No.1 album with 'The Rising', also No.1 in the US.
Also in 2002, Toby Keith was at No.1 on the Billboard album chart with 'Unleashed.'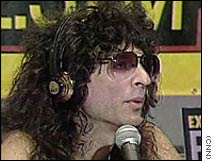 In 2004, Howard Stern announced he was dropping out of the New York gubernatorial race.  Exactly a year later on this day he announced a deal with "On Demand" subscription to offer at least 20 hours per month of his radio show on video via cable TV.
In 2005, blues singer and guitarist James Little Milton Campbell Jr. died at age 70. Milton had suffered a brain aneurysm on July 25th and had lapsed into a coma. He was signed to Sun records in 1953 and had the 1965 US No.25 single 'We're Gonna Make It'.
In 2007, singer/songwriter Lee Hazlewood died of renal cancer, at his home near Las Vegas at age 78. Hazlewood wrote and produced many of Nancy Sinatra's most famous hits, including These Boots Were Made For Walkin', Jackson, and Something Stupid – the duet Nancy recorded with her father Frank in 1967.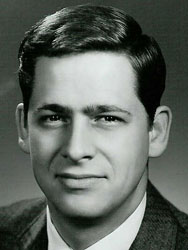 In 2010, former BCTV late-night anchor Robert Malcolm died following a heart attack at age 69.
Also in 2010, Bret Michaels of Poison performed "Every Rose Has Its Thorn" on the 'results' edition of NBC-TV's 'America's Got Talent.'
In 2011, the late Johnny Cash was honored by his family and friends (7,000 of them) at a tribute concert in Jonesboro, Aekansas, to raise funds for the preservation of Cash's childhood home in Dyess, Arkansas.  "There are four generations of Cashes here tonight," said Johnny's daughter Rosanne. "And if it wasn't for that little house, none of us would be here."
In 2012, Detroit's 'Gentleman of the Blues', guitarist Johnnie Bassett lost his battle with cancer at age 76. A go-to player on Detroit's bustling club scene of the '50s and '60s, and a member of the Fortune Records house band the Blue Notes, he accompanied fellow Detroiters John Lee Hooker, Little Willie John, Smokey Robinson and Nolan Strong, and was friendly with a young Jimi Hendrix during the latter's early, blues-oriented Seattle years.
In 2014,  veteran Canadian actor Walter Massey died of an undisclosed illness, just two weeks shy of his 86th birthday.  A cousin of Toronto-born Hollywood star Raymond Massey, Walter provided the voice of Principal Herbert Haney on the animated TV series Arthur since 1996 and was well known for playing Dr. Donald Stewart on the '90s series Lassie.
Also in 2014, respected LA news anchor Jess Marlow, whose no-nonsense delivery reflected a passion for facts over fluff, died at age 84. In 1966 he began as a reporter at KNBC and became anchor two years later. He remained at KNBC for over three decades, except for six years in the '80's at KCBS.
In 2015, legendary Nashville producer and songwriter Billy Sherrill — best known for his work with Tammy Wynette and George Jones — died after a short illness at age 78.  One of the primary forces behind the "countrypolitan" sound which smoothed country's rougher edges with string sections and choirs of the late Sixties and early Seventies, he guided dozens of hits for Wynette and Jones, including "Stand By Your Man" and "He Stopped Loving Her Today," the latter commonly deemed the greatest country song of all time.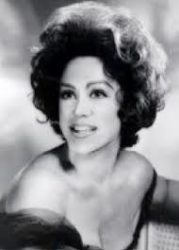 In 2016,  Patrice Munsel, the Spokane-born opera singer who dazzled audiences around the world, died at the age of 91. She was only 17 in 1943 when she won an NBC radio talent show, 'Metropolitan Opera Auditions of the Air', and became the youngest singer ever to debut at the Met.   She guested on dozens of variety TV shows, and headlined her own 'Patrice Munsel Show' on ABC-TV in 1957-58.
In 2017, following frontman Chester Bennington's death (suicide) eleven songs spanning Linkin Park's entire catalog received platinum certifications from the Recording Industry Association of America (RIAA). In addition, "Minutes To Midnight," was recognized for sales of over 5-million copies
Today's Birthdays
Actress Tina Cole (My Three Sons, The King Family Show) is 78.
Actor-comedian Richard Belzer (Law & Order: SVU, Homicide) is 77.
Singer/bassist Paul Layton (New Seekers) is 74.
Actor Donald Gibb (1st & 10: The Championship, Step by Step) is 67.
Actor Billy Bob Thornton (Fargo, The Outsiders, Hearts Afire) is 66.
Actress Kym Karath (Family Affair, All My Children) is 63.
Actress/voicist Lauren Tom (Men In Trees, The Outsiders) is 60.
TV producer Michael Gelman (Live w/Kelly & Ryan, Live w/Kelly & Michael, Live w/Regis & Kelly) is 60.
Actor Sebastian Roché (General Hospital, The Originals, Odyssey 5) is 57.
Nova Scotia-born actor James Tupper (Revenge, Mercy, Men in Trees) is 56. 
Actress Crystal Chappell (Days of Our Lives, Guiding Light) is 56.
Actor Timothy Adams (Sunset Beach, Ocean Ave., One Life to Live) is 54.
Drummer Rob Cieka of Boo Radleys is 53.
Actor Daniel Dae Kim (Hawaii Five-O, Lost) is 53.
Actor/director Michael DeLuise (Gilmore Girls, NYPD Blue, SeaQuest 2032) is 52.
Actress Fenella Woolgar (Home Fires) is 52.
Actor Ron Lester (Popular) is 51.
Fox NASCAR TV analyst/retired stock car driver Jeff Gordon is 50.
Rapper Yo-Yo (Miss Rap Supreme) is 50.
Victoria-born actor Dan Payne (The Good Witch, R.L.Stine's The Haunting Hour, Alice I Think, Stargate: SG1) is 49.
Actor Andy Hallett (Angel) is 46.
Model/actress Daniella van Graas (All My Children, New Americans) is 46.
Vancouver-born actor David Lewis (Hope Island, John Doe, A Fairly Odd Movie) is 45.
Actor Jared Ward (Hit the Floor, Bosch) is 44.
Former Imus in the Morning news anchor Connell McShane (Fox Business Network)is 44.
Former actress, now Duchess of Sussex Meghan Markle (Suits) is 40.
Actress Abigail Spencer (Burning Love, HawthoRNe, Mad Men) is 40.
Singer-actor Marques Houston of Immature (Sister Sister, Cuts) is 40.
Actor Adhir Kalyan (Rules of Engagement, Aliens in America) is 38.
Actress Greta Gerwig (China, IL.) is 38.
Actress/singer Jen Lilley (Days of Our Lives, Youthful Daze, General Hospital) is 37.
"American Idol" ninth season runner-up Crystal Bowersox is 36.
Actor Sam Underwood (The Following) is 34.
Singer Tom Parker of The Wanted is 33.
Actor Chet Hanks (Maron, Shameless) is 31.
Actors Dylan and Cole Sprouse (Suite Life of Zack & Cody, Grace Under Fire) are 29.
Actress/writer/video blogger Meghan Rienks (AwesomenessTV, Makeup Mishaps) is  28.
"American Idol" 11th season runner-up Jessica Sanchez is 26.
Actress Lara Peake (Born to Kill) is 23.
Chart Toppers – August 4th
1947
Peg o' My Heart – The Harmonicats
That's My Desire – The Sammy Kaye Orchestra (vocal: Don Cornell)
I Wonder, I Wonder, I Wonder – Eddy Howard
Smoke! Smoke! Smoke! (That Cigarette) – Tex Williams
1955
Rock Around the Clock – Bill Haley & His Comets
Ain't That a Shame – Fats Domino
Learnin' the Blues – Frank Sinatra
I Don't Care – Webb Pierce
1963
So Much in Love – The Tymes
Fingertips – Pt 2 – Little Stevie Wonder
(You're the) Devil in Disguise – Elvis Presley
Ring of Fire – Johnny Cash
1971
You've Got a Friend – James Taylor
Mr. Big Stuff – Jean Knight
Draggin' the Line – Tommy James
I'm Just Me – Charley Pride
1979
Bad Girls – Donna Summer
Good Times – Chic
Ring My Bell – Anita Ward
You're the Only One – Dolly Parton
1988
Roll with It – Steve Winwood
Hands to Heaven – Breathe
Make Me Lose Control – Eric Carmen
Don't We All Have the Right – Ricky Van Shelton
1997
I'll Be Missing You – Puff Daddy & Faith Evans
Quit Playing Games (With My Heart) – Backstreet Boys
Mo Money Mo Problems – The Notorious B.I.G. featuring Puff Daddy & Mase
Carrying Your Love with Me – George Strait
2006
Promiscuous – Nelly Furtado featuring Timbaland
Unfaithful – Rihanna
Me & U – Cassie
The World – Brad Paisley
Today in Broadcast History compiled by Ron Robinson