ON THIS DAY in 1889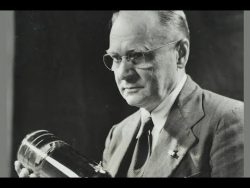 Vladimir Zworykin, called the "Father of Television" was born in Russia.He invented the iconoscope in 1931 while in the employ of RCA, the parent company of NBC.  He died July 29 1982 on the eve of his 93rd birthday.
In 1914, radio/TV writer John Meston was born in Pueblo Colorado.  He is best remembered as the co-creator and main screenwriter for both the radio & TV versions of the iconic western series 'Gunsmoke.'  He supplied 183 half-hour scripts for the CBS radio show, and 196 mostly-hour-long scripts for the CBS-TV version, which ran for 20 years.  He died of a cerebral haemorrhage March 24 1979 at age 64.
In 1934, actor Ben Piazza was born in Little Rock. He was brought to Tinseltown on the strength of his performance in the Canada-filmed "A Dangerous Age" (1958 ), subsequently appearing in support of Gary Cooper in the A-western The Hanging Tree. On television, he had regular roles as Jonas Falk on the daytime drama Love of Life and as teacher George Benton in the 1978 sitcom The Waverly Wonders.   He played the role of Walt Driscoll, Dallas, CBS, 1982-83, Dr. Mike Rogers "Ben Casey" (1965), Mr. Cody, The Billionaire Boys Club, NBC, 1987, and Family Ties, NBC.   He died of AIDS-related cancer Sep 7, 1991 at age 57.
In 1937, the American Federation of Radio Artists (AFRA) was organized. It was part of the American Federation of Labor. The union was for all radio performers except musicians. The union later became The American Federation of Television and Radio Artists (AFTRA) to include TV folk, as well.

In 1942, Stage Door Canteen began its three-year run on CBS Radio. Bert Lytell MC'd the weekly show aired live from Times Square in New York City; 500 servicemen were entertained each week by celebrities who freely donated their time for the war (WWII) effort.
Also in 1942, crooner Frank Sinatra waxed the last of his 90 recordings with the Tommy Dorsey Orchestra on RCA Victor. His last side was There are Such Things, which became #1 the following January. Sinatra moved on to the Columbia label (1943-1952) as a solo singing sensation.
In 1952, the popular radio soap opera, The Guiding Light, was seen for the first time on CBS television. It debuted on NBC radio Jan. 25 1937.  After 72 years the daytime drama aired its final telecast Sept. 18 2009.
In 1954, Elvis Presley made his professional concert debut in two shows at Memphis.  He was one of several acts opening both afternoon and evening performances by country star Slim Whitman.  His leg-hip gyrations drove the female part of the crowds wild.


In 1955, Winnipeg-born pop singer Giselle Mackenzie became the first star of NBC-TV's 'Your Hit Parade,' to be able to sing her own hit song on the show, 'Hard to Get'.  Billboard had it listed this week at #6.
Also in 1955, Johnny Cash was at the Sun Records Studios in Memphis to record his own composition "Folsom Prison Blues."  But it would be his more upbeat version of the song recorded in 1968 for Columbia that became a #1 hit.
In 1956, the No. 1 Billboard Pop Hit was "My Prayer," by The Platters. The five were the first black artists to have a No. 1 single on the pop charts.
Also in 1956, singer Brenda Lee recorded her first single for Decca Records. Hank Williams' Jambalaya backed with  Bigelow 6-200 started a new career for the petite 11-year-old from Lithonia, GA (near Atlanta). Brenda Mae Tarpley (Brenda Lee) had been singing professionally since age six. She recorded 29 hit songs in the 1960s and had a pair of number one tunes with I'm Sorry and I Want to be Wanted.  She recorded a dozen hits that made it to the top 10, before turning to country music in 1971.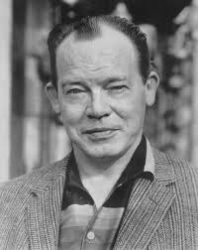 In 1962, noted stage actor Myron McCormick, who had an extensive resume in radio drama & made about 25 guest appearances in series TV, died of cancer at age 54.
In 1963, in London The Beatles had two productive recording sessions at the Abbey Road Studios, completing work on 'Till There Was You,' as well as 'All My Loving,' 'Please Mr. Postman,' 'It Won't Take Long' and 'Roll Over Beethoven.'
In 1966, New York radio station WOR-FM changed its programming to a Rock format.
Also in 1966, the No. 1 Billboard Pop Hit was "Wild Thing," by The Troggs. Because of a legal dispute, the song was simultaneously released on two different labels, something unique for a No. 1 single.
Still in 1966, the Beatles' "Yesterday… and Today," album went #1 and stayed on top for 5 weeks.
In 1968, the Beatles' Apple Boutique in London closed its doors after 8 months of poor management and heavy losses.
Also in 1968, the Tacoma-based rock group The Ventures recorded the theme from TV's "Hawaii Five-0" which would peak at #4 on the Billboard pop singles chart.
Still in 1968, Johnny Cash was in Nashville to record his next #1 country single, "Daddy Sang Bass."
In 1969, at Las Vegas Barbra Streisand opened for Liberace at the International Hotel. Her performance was taped for a TV special that never materialized.
In 1970, the Rolling Stones fired Allen Klein as their manager, which led to a long series of costly court actions.
In 1974, Bruce Springsteen and the E Street Band played The Troubadour nightclub in West Hollywood, on a double bill with Roger McGuinn from The Byrds.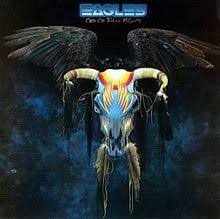 In 1975, the No. 1 Billboard Pop Hit was "One of These Nights," by the Eagles. The song was written by Don Henley and Glenn Frey and was the band's second consecutive No. 1 hit.
In 1977, "I Just Want to Be Your Everything" by Andy Gibb topped the charts and stayed there for 4 weeks.
In 1978, Fleetwood Mac (on their 'Rumours' tour) and the Steve Miller Bandappeared before a sellout crowd at JFK Stadium at Philadelphia. Critics rapped theStevie Nicks performance.
In 1980, gravel-voiced character actor Charles McGraw, who starred as Rick in the TV series Casablanca, and was guest cast as many a lawman or military officer, bled to death after falling through and shattering a glass shower door at age 66.
In 1984, the soap Opera "Santa Barbara" debuted on NBC TV; it was day 1 of an 8 1/2 year run.
In 1985, the No. 1 Billboard Pop Hit was "Shout," by Tears for Fears. The song was the second straight No. 1 song from the group's "Songs from the Big Chair" album.
In 1986, RCA Victor Records dropped John Denver from its roster after the release of his single, 'What Are We Making Weapons For'. The song reportedly upset the record label's new owner, General Electric, one of the largest defense contractors in the US.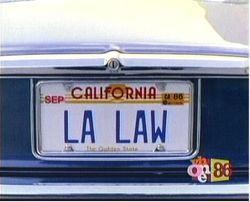 In 1987, NBC's L.A. Law was nominated for 20 Emmy Awards, one shy of the record for nominations. Hill Street Blues was the recordholder (in the 1981-1982 season). L.A. Law had only been on the air a year when it earned four out of the 20 Emmys.
Also in 1987, David Bowie played the first show of his "Glass Spider" tour in Philadelphia.
In 1988, "Roll with It" by Steve Winwood topped the charts and stayed there for 4 weeks.
In 1991, a California police officer was forced to tear up a traffic ticket given to the limousine that Axl Rose was travelling in after it made an illegal turn. Rose threatened to pull that night's Guns N' Roses gig at the Great Western Forum if the ticket was issued.
In 1992, the Toronto-born co-creator (w/Jerry Siegel) of Superman, and cousin to one-half of the Wayne & Shuster comedy duo, Joe Shuster died at age 78.
Also in 1992, Motown's biggest stars gathered for a memorial service for Mary Wells, who died 4 days earlier of cancer at the age of 49. Smokey Robinson sang a medley of Wells' hits. Motown founder Berry Gordy called her the "first lady of song."
In 1993, Daniel Lanois and the Tragically Hip joined Midnight Oil, Hothouse Flowers and Crash Vegas in Calgary to record the single 'Land,' written by Jim Moginie and Rob Hirst of Midnight Oil.  Proceeds went to the defence of environmentalists fighting logging in Vancouver Island's Clayoquot Sound.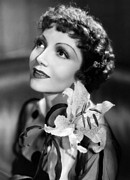 In 1996, actress Claudette Colbert, who followed a distinguished and lengthy bigscreen career with several dozen guest roles in the first decade of TV drama, died following a series of strokes at age 92.
In 1996, Tim Collins, manager of Aerosmith since 1984, was fired after a brief meeting with the band in Boston. The band claimed they were tired of being urged to represent Collins' many social causes.
In 1997, '80s group Boys Don't Cry sued Paula Cole, Warner Bros. Records and Imago Records over Cole's pop song "Where Have All The Cowboys Gone."   The $7 million suit claimed that Cole's song sounded too much like the 1986 Boys Don't Cry hit, "I Wanna Be A Cowboy."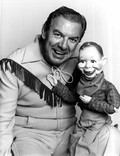 In 1998, TV personality Buffalo Bob Smith, the co-creator and host of NBC's pioneer kids program The Howdy Doody Show, died of cancer at age 80. Ironically, another children's TV favorite, Shari Lewis died three days later.
In 2003, Sun Records founder Sam Phillips died of respiratory failure at age 80, the day before the original Sun Studio was designated a National Historic Landmark. Phillips produced early hits by Elvis Presley, Jerry Lee Lewis, Johnny Cash, Carl Perkins and Roy Orbison.
Also in 2003, The Rolling Stones, AC/DC, Rush, The Guess Who, Justin Timberlake, The Flaming Lips, Sass Jordan and The Isley Brothers played a benefit concert in Toronto, to prove that the city was safe after a breakout of SARS. With 450,000 spectators packing the city's Downsview Park it stands as the largest concert crowd in Canadian history.
In 2004, while walking around London, the Isley Brothers' Ronald Isley suffered a minor stroke and was admitted to a local hospital.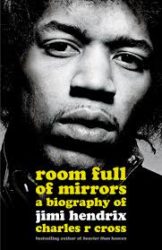 In 2005, a new book published to mark the 35th anniversary of the death of Jimi Hendrix claimed the guitarist pretended to be gay so he would be discharged from the army. "Room Full of Mirrors" by Charles Cross said army records showed Hendrix was discharged from the 101st Airborne Division aged 19 in 1962 for "homosexual tendencies."
In 2006, Shakira featuring Wyclef Jean started a four week run at No.1 on the UK singles chart with 'Hips Don't Lie.' A remake of Wyclef Jean's 2004 song 'Dance Like This', the song went on to top the charts in over 50 countries. The song is the biggest selling single of the 21st century by a female artist worldwide.
In 2007, Britney Spears' divorce from Kevin Federline was finalized.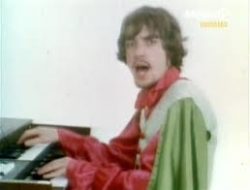 In 2009, Procol Harum organist Matthew Fisher won his 4-year-long battle to be recognised as co-writer of the band's hit 'A Whiter Shade of Pale.' Britain's House of Lords ruled that Fisher, who claimed he wrote the song's organ melody, was entitled to a 40% share of future royalties.
.
In 2011, U2 finally brought down the curtain on their 360 world tour – the highest grossing tour of all time. The trek began two years earlier in Barcelona in June '09, and concluded at the Magnetic Hill Concert Site in Moncton, New Brunswick.
In 2012, John Mellancamp received the John Steinbeck award, given to those individuals who exemplify the spirit of "Steinbeck's empathy, commitment to democratic values, and belief in the dignity of the common man." Previous recipients include Bruce Springsteen, Jackson Browne, and Joan Baez
In 2013, a former Pittsburgh fan favorite, deejay Terry Lee Trunzo, who entertained evening radio listeners and hosted record hops for years in the 1960's and-70's, lost his battle with lung cancer at age 70.
In 2014, rock guitarist Dick Wagner, who played behind Alice Cooper, Lou Reed and on records by Kiss and Aerosmith,, died at age 71 of respiratory failure, after two weeks in intensive care following a cardiac procedure.
In 2015, country singer/songwriter Lynn Anderson, whose 1970 recording of (I Never Promised You a)'Rose Garden' topped both country and pop charts around the world, died following a heart attack at age 67.   She was a regular performer on ABC-TV's 'Lawrence Welk Show' beginning in 1967.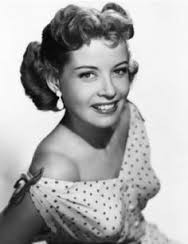 In 2016,  singer-actress Gloria DeHaven, the perky star of MGM musicals in the 1940s and a stalwart of show business for more than six decades, died at age 91, two months after a debilitating stroke. Later in her career she had oft-recurring roles in TV's Mary Hartman Mary Hartman, As The World Turns,  and Ryan's Hope.
In 2018, the CBS board of directors was in the process of selecting an outside law firm to handle an independent investigation into allegations Chief Executive Les Moonves sexually harassed numerous women.
Today's Birthdays
Montreal-born puppeteer Sid Krofft (DC Follies, HR Pufnstuff) is 91.
Blues guitarist George 'Buddy' Guy is 85.
Movie director/actor Peter Bogdanovich (The Sopranos) is 82.
Ottawa-born singer/songwriter Paul Anka is 80.
Jazz saxophonist David Sanborn is 76.
Actor Arnold Schwarzenegger (Liberty's Kids: Est. 1776) is 74.
Actor William Atherton (Centennial, Desperate Housewives) is 74.
Actor Carel Struycken (Star Trek: The Next Generation, Twin Peaks) is 73.
Blues singer Otis Taylor is 73.
Actor Frank Stallone (Mike Hammer Private Eye) is 71.
Actress Ilene Kristen (One Life to Live, Ryan's Hope) is 69.
Actor Phil Davis (Poldark) is 68.
Actor/producer Ken Olin (thirty something, LA Doctors, Brothers & Sisters) is 67.
Actress Delta Burke (Designing Women, Delta) is 65.
Singer-songwriter Kate Bush is 63.
Country singer Neal McCoy is 63.
Actor Richard Burgi (Desperate Housewives, The Sentinel) is 63.
Actor Laurence Fishburne (Black-ish, Hannibal, CSI, One Life to Live) is 60.
Actress Lisa Kudrow (Friends, Web Therapy, The Comeback) is 58.
Guitarist Dwayne O'Brien of Little Texas is 58.
Country guitarist Dwayne O'Brien of Little Texas is 57.
Actress Vivica A. Fox (I-800-Missing, City of Angels) is 57.
Actress Kerry Fox (Sex and Violence) is 55.
Actor/TV host Terry Crews (America's Got Talent, Brooklyn Nine-Nine, Are We There Yet?, Everybody Hates Chris) is 53.
Actor Simon Baker (The Mentalist, The Guardian) is 52.
Ontario-born actor Donnie Keshawarz (Forever, Damages) is 52. 
Ontario-born actor Tom Green (Tom Green Live) is 50.
Actress Christine Taylor (Hey Dude) is 50.
Drummer Brad Hargreaves of Third Eye Blind is 50.
Comedian Dean Edwards (Saturday Night Live) is 48.
Bellingham-born actress Hilary Swank (Trust, Beverly Hills 90210) is 47.
Halifax-born actor John Reardon (Arctic Air, Continuum) is 46.
Actress Jaime Pressly (Mom, Jennifer Falls, My Name Is Earl) is 44.
Actress Sonia Rockwell (Being Mary Jane) is 43.
Actor Derek Waters (Married to the Kellys, Derek & Simon: The Show, Your Magic Touched Me) is 42.
Actress April Bowlby (Two-and-a-Half Men, Drop Dead Diva) is 41.
Singer-guitarist Seth Avett of The Avett Brothers is 41.
Actress Lisa Goldstein Kirsch (One Tree Hill) is 40.
Actor Martin Starr (Silicon Valley, NTSF:SD:SUV, Freaks & Geeks, Party Down, Burning Love) is 39.
Actress Yvonne Strahovski (The Handmaid's Tale, The Astronaut Wives Club, 24: Live Another Day, Dexter, Chuck) is 39.
Actress Gabrielle Christian (Unwritten Rules, South of Nowhere) is 37.
Actress Gina Rodriguez (Jane the Virgin, The Bold & the Beautiful) is 37.
Actor Ami Ameen (Sense8, Harry's Law, The Bill) is 36.
Actress Molly McCook (The Ranch, Guidance) is 31.
Actor Jacob Lofland (Justified) is 25.
Actor Austin North (I Didn't Do It) is 25.
Actress Joey King (Fargo) is 22.
Chart Toppers – July 30th
1947
Peg o' My Heart – The Harmonicats
That's My Desire – The Sammy Kaye Orchestra (vocal: Don Cornell)
I Wonder, I Wonder, I Wonder – Eddy Howard
Smoke! Smoke! Smoke! (That Cigarette) – Tex Williams
1956
The Wayward Wind – Gogi Grant
Hound Dog/Don't Be Cruel – Elvis Presley
Whatever Will Be Will Be (Que Sera Sera) – Doris Day
I Walk the Line – Johnny Cash
1965
(I Can't Get No) Satisfaction – The Rolling Stones
I'm Henry VIII, I Am – Herman's Hermits
What's New Pusscat? – Tom Jones
Before You Go – Buck Owens
1974
Annie's Song – John Denver
Don't Let the Sun Go Down on Me – Elton John
Rikki Don't Lose that Number – Steely Dan
You Can't Be a Beacon (If Your Light Don't Shine) – Donna Fargo
1983
Every Breath You Take – The Police
Is There Something I Should Know – Duran Duran
Sweet Dreams (Are Made of This) – Eurythmics
I Always Get Lucky with You – George Jones
1992
Baby Got Back – Sir Mix-A-Lot
This Used to Be My Playground – Madonna
Baby-Baby-Baby – TLC
The River – Garth Brooks
2001
All Or Nothing – O-Town
Bootylicious – Destiny's Child
Someone To Call My Lover – Janet Jackson
I'm Already There – Lonestar
2010
California Gurls – Katy Perry featuring Snoop Dogg
Love The Way You Lie – Eminem featuring Rihanna
Airplanes – B.o.B featuring Hayley Williams
Rain Is a Good Thing – Luke Bryan
Today in Broadcast History compiled by Ron Robinson