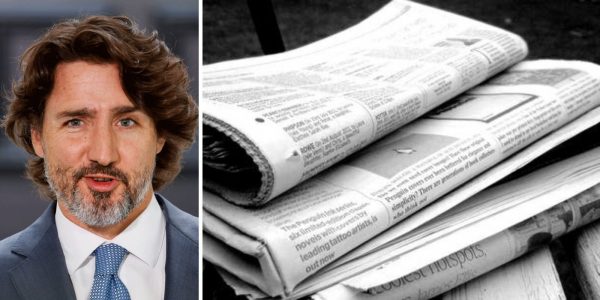 In recent years, 41 daily newspapers have disappeared, and 10,000 jobs have been lost, indicating a "crisis" for the struggling industry.
Calgary, AB
The Canadian Heritage Ministry admits that a half-billion dollar bailout to mainstream media and other newspapers did not create jobs as promised.
Despite the massive subsidy, staff counted a continued net loss of thousands of jobs. The findings contradict what publishers said, who claimed increased readership throughout the COVID-19 pandemic, according to Blacklocks.
"The decrease in advertising revenues caused by the COVID-19 pandemic led to service reductions and newspaper closures resulting in the loss of more than 2500 jobs," said a briefing note Improving Federal Support For Journalism. The department said it knew of "the hiring of 342 journalists" but only because wages were subsidized 100 percent under a $50 million Local Journalism Initiative.
Parliament in 2019 passed amendments to the Income Tax Act awarding a total of $595 million to cabinet-approved media on a promise of job creation.
Read More HERE