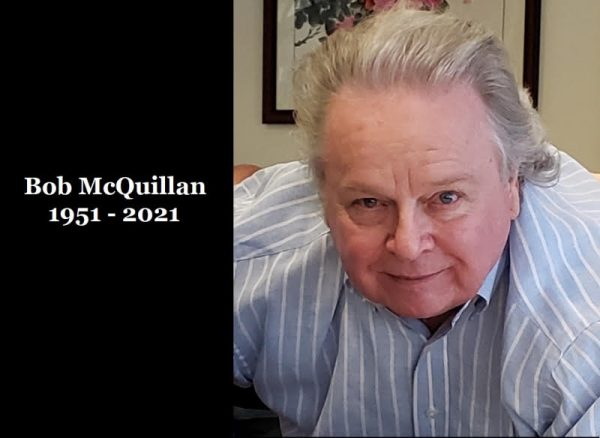 It is with great sadness hearing the news this afternoon, our friend and
PSR/ES contributor and supporter, BCMQ, aka Bob McQuillan passed away
this morning (Saturday) .
Bob was an internationally successful businessman, and always cared
about his community.
Bob took time to write an exclusive column for us – One Man's Opinion,
on politics, about the City of Vancouver, Province of British Columbia,
and Canada, as well as sharing his thoughts and memories of Radio Man's
Fave hits from yesterday, and he was a regular, welcome commentator on
many of our blog posts.
Bob shared with me about his many years of calling into CKNW talk shows,
going back to Bill Good Jr, and with a few of the current hosts on CKNW,
or as he referred to it as "CKNDP." I always enjoyed posting and reading
the opinions of BMCQ.
You may have agreed or disagreed with his opinions, but his columns
always made people think.
Our heartfelt condolences to Bob's wife Lynnie, his son Maxwell, family, friends and his staff.
Bob was born March 12, 1951. He was 70 years old.
Bob's business website
http://www.metaldist.com/home.html