ON THIS DAY in 1904
actor Milburn Stone was born in Bruton Kansas.

He became one of TV's most beloved, memorable characters as Doc Adams in the intelligent, long-running adult western Gunsmoke, a role he played masterfully for 20 years.  He suffered a fatal heart attack June 12 1980 and left us at age 75.
In 1908, boxing's reknowned blow-by-blow ace broadcaster Don Dunphy was born in New York City.  For more than 50 years he was America's foremost announcer of boxing matches on radio and TV. He called more than 2,000 fights, many of them over a 19 year span when he was the voice of Gillette's Friday Night Fights on NBC. He called the Joe Louis-Billy Conn title bout in 1941 and the famous Muhammad Ali-George Foreman match in Zaire in 1974.   He died July 22, 1998 at age 90.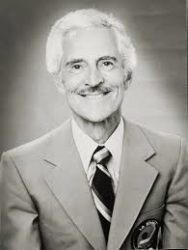 In 1918, Francophone hockey broadcaster René Lecavalier was born in Quebec. He was the first commentator for La Soirée du hockey, the French language version of Hockey Night in Canada. He broadcast games for the Montreal Canadiens on radio and television for over 30 years and retired in 1985. He was as revered in French Canada as Foster Hewitt was in the rest of the country. He died Sept. 6 1999 at age 81.
In 1927, actress Beverly Tyler was born in Scranton Pa.  She began her career singing on the radio, and later was a vocalist on such TV variety shows as Shower of Stars & Cavalcade of Stars.  She played the hero "Steve Wilson's" love interest Lorelei Kilbourne on the TV version of Big Town in the early 50's.  Later after marrying Jim Jordan Jr. she produced "Fibber McGee's" grandson. She died at age 78 of a pulmonary embolism on Nov. 23, 2005.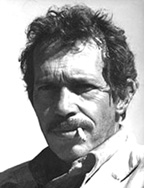 In 1928, actor Warren Oates was born in Depoy Kentucky. His rural drawl & offbeat style made him ideal as a guest star in the spate of westerns that proliferated the TV landscape in the 1950's, although his alliances with big screen filmmaker Sam Peckinpaugh garnered him his greatest acclaim.  He was considered one of Hollywood's most valued supporting actors until his sudden death from a heart attack April 3 1982 at age 53.
In 1934, Love in Bloom, sung by Bing Crosby with Irving Aaronson's orchestra, was recorded for Brunswick Records in Los Angeles. The song was fairly popular, but became a much bigger success when comedian Jack Benny adopted it as his theme song & made it a popular standard.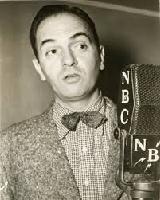 In 1943, The Adventures of Nero Wolfe starring Santos Ortega, debuted on the Blue network, soon to be renamed ABC Radio.  Luis Van Rooten succeeded Ortega in the lead role the following year, and Sydney Greenstreet was Wolfe for a final US radio season on NBC in 1950.  Author Rex Stout vetoed any TV adaptations prior to his death in 1975. Nero Wolfe was "the gargantuan gourmet and detective genius who rates the knife and fork the greatest tools ever invented by man."
In 1945, Ann Southern starred on CBS Radio as Maisie for the first time, based on the MGM movie series. The 2-year network run was followed by a 4-year syndicated version, featuring a who's who of Hollywood radio veterans.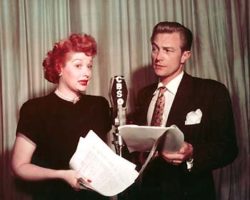 In 1948, "My Favorite Husband", with Lucille Ball, became the gifted redhead's first regular radio program on CBS. Lee Bowman, and later, Richard Denning (above), co-starred with Lucy as "two people who live together and like it." She would use the character as a stepping stone to TV's iconic classic "I Love Lucy" three years later.
In 1951, The Silver Eagle debuted on ABC radio as a late entry into radio's action-adventure lineup. The golden-voiced Jim Ameche (younger brother of Don) starred as Jim West. The program continued for four years and marked the end of radio's large inventory of the juvenile adventure shows.
In 1952, "Delicado" by Canadian-born Percy Faith's Orchestra topped the charts, but just for the one week.

In 1954, Elvis Presley recorded That's All Right (Mama) and Blue Moon of Kentucky. It was his first commercial recording session for Sam Phillips and Sun Records in Memphis, TN.
In 1958, Ray Charles' performance at the Newport Jazz Festival was recorded by Atlantic Records for a live album.
Also in 1958, Buddy Holly's version of the Bobby Darin song "Early in the Morning" was released on the Atco label.
In 1961, Ray Charles was in New York to record "Hit the Road, Jack" which became his second #1 single.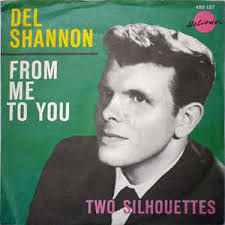 In 1963, the first Beatle tune to hit the U.S. charts, 
Del Shannon
's "From Me to You" debuted at #87.
.
In 1965, Motown Records founder Berry Gordy Jr. appeared as a guest on CBS-TV's 'I've Got a Secret' where the entire panel failed to pick him from among the three contestants.
Also in 1965, the Rolling Stones held their first US recording session at a studio in Los Angeles.
In 1966, Bill Medley of the Righteous Brothers had nodes removed from his vocal cords at LA's Cedars-Sinai Hospital.
In 1968, John Lennon sold his psychedelic painted Rolls-Royce.
Also in 1968, promoter Bill Graham opened his historic music venue The Fillmore West (formerly the Carousel Ballroom) in San Francisco. The Butterfield Blues Band and Ten Years After were on the first playbill.

In 1969, actor Ben Alexander, who was Officer Frank Smith, Sgt. Joe Friday's  partner on both radio & TV versions of Dragnet, died at age 58.
Also in 1969, The Rolling Stones gave a free concert in London's Hyde Park before an audience of 250,000, in tribute to Brian Jones who had been found dead two days earlier. Mick Jagger read an extract from Percy Bysshe Shelley's 'Adonais' and released 3,500 butterflies.
In 1973, the Decca single "Drift Away," the biggest hit by Dobie Gray, was certified as a Gold Record.
In 1974, Anne Murray was host of "The Midnight Special" on NBC-TV, singing five songs including ""You Won't See Me,"" ""Robbie's Song For Jesus"" and ""He Thinks I Still Care."" Other performers included Eddie Kendricks, Rufus, Country Joe McDonald, Buffy Sainte-Marie, Golden Earring, and the Wet Willie Band.
In 1975, the Rolling Stones' Keith Richards was arrested in Arkansas for reckless driving and possession of a concealed hunting knife. The weapons charge was dropped, Richards pled guilty to reckless driving and paid a fine of $162.50.

Also in 1975, Canadian rock group Bachman-Turner Overdrive's 'Hey You' peaked at #21 on the Billboard pop singles chart.
Still in 1975, Bad Company's "Feel Like Making Love" was released.
In 1978, the EMI Record pressing plant in Britain stopped printing the cover for the Rolling Stones' "Some Girls" album after complants from Lucille Ball and other celebrities depicted in the mock wigs ad on the cover.
In 1979, actor Judson Laire, who played Papa on the early TV series Mama, a judge on The Defenders, and recurring roles on Young Dr. Malone & The Nurses, died at age 76.
In 1980, Bauhaus played its farewell concert in London. The band reunited for a brief tour in 1999.
In 1982, Sun records musical director Bill Justis died of cancer at age 55. He worked with Sam Phillips at Sun Records, also worked with Johnny Cash, Elvis Presley, Roy Orbison, Charlie Rich and Jerry Lee Lewis. Had the 1957 Billboard No. 2 single 'Raunchy' (the first Rock and Roll instrumental hit).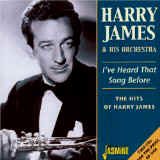 In 1983, trumpeter & big bandleader Harry James died of lymphatic cancer at age 67.
In 1986, "There'll Be Sad Songs (to Make You Cry)" by Billy Ocean topped the charts, but just for the one week.
Also in 1986, Janet Jackson finally took 'Control' and got all the way to the top of the Billboard album chart. She was the youngest (at the age of 20) to hit number one with an LP since Little Stevie Wonder (The 12 Year Old Genius) in 1963. Produced by Jimmy Jam & Terry Lewis, 'Control' was Janet's third album, but her first to hit number one.
In 1989, the pilot episode of "Seinfeld" aired on NBC.
In 1991, petite supporting actress Mildred Dunnock died at age 90. Her career on Broadway & the big screen was augmented with frequent guest roles on numerous TV series, plus several made-for-television movies, including a 1966 remake of Death of a Salesman in which she played the long-suffering wife "Linda Loman," a role she had played for 742 consecutive Broadway performances.
In 1994, Hootie and the Blowfish released their first LP, Cracked Rear View.  But it didn't zoom to the top of the charts. The group had to get lots of help from a guy named David Letterman before their album made it big. Letterman heard one of the tracks, Hold My Hand, on the radio and invited the band to appear on The Late Show. Cracked Rear View finally hit number one on May 27, 1995. By mid-'96, the album had sold more than 13 million copies in the U.S.
In 1995, some 100 fans of The Grateful Dead were hurt when a wooden deck collapsed in Wentzville, Missouri.   When the concert site was drenched by heavy rains hundreds of people ran for shelter both on and under the deck.
In 1997, Halifax-born singer Sarah McLachlan premiered Lilith Fair, her all-female pop festival tour, at the Amphitheatre in the town of George, Washington; with a playbill headlined by Suzanne Vega, Paula Cole and Jewel.
In 1998, entertainer Yanni, who had been on the road virtually non-stop since the preceding November, concluded his tour with a sold-out performance at Copps Coliseum in Hamilton.
In 1999, The Eurythmics announced their first world tour in more than 10 years, with proceeds going to charity. The duo made the announcement, and gave a private concert, aboard Greenpeace's 'Rainbow Warrior,' which was moored on the River Thames in London.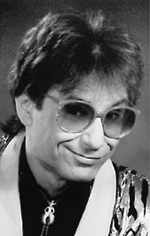 In 2000, Cub Koda (Michael "Cub" Koda), founding member of Brownsville Station, died of complications from kidney failure. He wrote the 2 million selling 1974 hit 'Smokin' In The Boys Room', (which Motley Crue covered). He took his nickname from Cubby on TV's Mickey Mouse Club.
In 2001, R&B singer Ernie K Doe, best known for his 1961 hit 'Mother-in-Law,' died of kidney disease at age 65.
In 2002, Jimi Hendrix's family won an injuntion against a New York-based music production company from releasing recordings that Hendrix had performed.
In 2004, Elvis Presley`s "That`s All Right" was played simultaneously on radio stations around the world to mark the 50th anniversary of The King's first professional record. Elvis' first guitar player, Scotty Moore, hit the button on a control board at Sun Studios in Memphis, to begin the satellite broadcast to more than 1,200 stations.
In 2005, Pink Floyd's David Gilmour said artists who had seen album sales soar after the Live 8 concerts should donate their profits to charity, "This is money that should be used to save lives."
Also in 2005, a court ruling prevented the City of Seattle from demolishing a house that Jimi Hendrix once called home in the 1950s. The house was spared the wrecking ball and the owners were given a month to relocate the structure.
In 2006, Rock Star: Supernova debuted on CBS-TV. The talent-contest series was searching for a singer to front Supernova, which included Mötley Crüe drummer Tommy Lee, ex-Metallica bassist Jason Newsted and one-time Guns N' Roses guitarist Gilby Clarke.
In 2007, in Oakland, Tommy Dunbar, founder of a little known '70s band The Rubinoos, filed a lawsuit against Canada's Avril Lavigne and her co-writer Luke Gottwald, claiming that "Girlfriend" was identical to his band's '79 song "I Wanna Be Your Boyfriend." Said Dunbar, "the lyric, the metre, the rhythm, they're identical." On her blog Lavigne completely denied that assertion.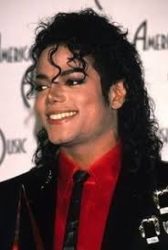 In 2009, 
Michael Jackson
 started a posthumous seven week run at No.1 on the UK album charts with 'The Essential Michael Jackson', and was one of eight Jackson albums in the top twenty after the singer's death on 25th June.
.
In 2012, for the second year in a row, Rolling Stones guitarist Ronnie Wood was honoured in two categories at the annual Arqiva Commercial Radio Awards in Britain. The 65-year-old won the Specialist Programme of the Year award for his Absolute Radio show, and saw his weekly guest slot named Best Feature.
In 2013, Eric Clapton was voted the Greatest Guitarist in a poll held prior to annual Silverstone Classic Festival in England. Fans chose from five Gibson guitar artists – Clapton, Jimmy Page, Angus Young, Pete Townshend and Keith Richards.
In 2014, 
 Rosemary Murphy, German-born American actress, who had continuing roles in the daytime drama 'The Secret Storm' and as co-star of the short-lived 1974 prime time series 'Lucas Tanner,' succumbed to esophageal cancer at age 89. In TV mini-series she played the historical figures Mary Ball Washington, Rose Kennedy and Sara Delano Roosevelt.
In 2015, actress Amanda Peterson died of an accidental drug overdose, five days short of her 44th birthday.  Her biggest assignment on the small screen was the role of the teenaged Sunny Sisk in the 1986 Seattle-based mini series A Day in the Life, and the 22-episode 1987 TV series of the same name that introduced us to Sarah Jessica Parker.
In 2016, Queen's best-of collection "Greatest Hits" was named Britain's best-selling album of all time, as compiled by the Official Charts Company. The '81 compilation was the first record to pass six-million in UK sales.
In 2018, Ghost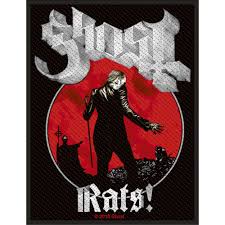 were #1 on Billboard's Mainstream Rock Songs airplay chart with "Rats." It was the band's second #1, following 2017's "Square Hammer."
Also in 2018, President Trump named Bill Shine, a former Fox News executive, as assistant to the president and deputy chief of staff for communications.
Today's Birthdays
Former radio child actor/voicist Tommy Cook (radio's Red Ryder, Arch Oboler's Plays, Adv. of Ozzie & Harriet, Gunsmoke, Life of Riley) is 91.
Actress Shirley Knight (Maggie Winters, Desperate Housewives) is 85.
Actress/writer Louise Shaffer  (Ryan's Hope, All My Children, The Guiding Light) is 79.
Toronto-born musician Robbie Robertson (of The Band) is 78.
Singer/songwriter Huey Lewis is 71.
Country keyboardist Charles Ventre of River Road is 69.
Actor Don Stark (That 70's Show, Bless This House) is 67.
Actress Katherine Borowitz (Hothouse) is 67.
Actor Louis Herthum (Westworld, Longmire, True Blood, Murder She Wrote) is 65.
Singer Marc Cohn is 62.
Actor Pruitt Taylor Vince (Deadwood, The Mentalist, Heroes Reborn) is 61.
Actor Dorien Wilson (In the Cut, Bella & the Bulldogs, The Parkers, Dream On) is 59.
Actress Edie Falco (The Sopranos, Nurse Jackie, Tommy) is 58.
Actor Dorien Wilson (The Parkers, Goode Behaviour, Bella & the Bulldogs) is 58.
Writer/producer/director Ronald D. Moore (Battlestar Galactica, Outlander, Helix) is 57.
Actress Kathryn Erbe (Law and Order: Criminal Intent) is 56.
Actress Claudia Wells (Fast Times, Off the Rack) is 55.
Actor Michael Stuhlbarg (Boardwalk Empire) is 53.
Actress Jillian Armenante (Fresh Off the Boat, Judging Amy) is 53.
Writer/TV producer Jenji Kohan (Orange is the New Black, Weeds) is 52.
Rapper RZA is 52.
Singer Joe is 48.
Drummer Bengt Lagerberg of The Cardigans is 48.
TV game show producer Mike Richards (The Price Is Right, Let's Make a Deal) is 46.
Actor Dale Godboldo (American Crime Story, Wand at Large, Kristin, Shasta McNasty) is 46.
Actor Jamie Elman (American Dreams, Student Bodies, YidLife Crisis) is 45.
Rapper Bizarre of D12 is 45.
Rapper Royce da 5'9″ is 44.
Actress Len Georgas (Kingdom Hospital) is 42.
Actress Eva Green (Penny Dreadful, Camelot) is 41.
Reality TV personality/Disc Jockey Paul "Pauly D" DelVecchio (Jersey Shore, The Pauly D Project) is 42.
Singer Jason Wade of Lifehouse is 42.
Actor Ryan Hansen (Veronica Mars, Burning Love, Bad Teacher) is 40.
Musician Dave Haywood of Lady A is 39.
Actress Danay Garcia (Prison Break) is 37.
Montreal-born actor Francois Arnaud (The Borgias) is 36.
Bassist Nick O'Malley of Arctic Monkeys is 36.
Actress Carissa Capobianco (The Game) is 33.
Actor Diego Cataño (Narcos) is 31.
Actor Jason Dolley (Good Luck Charlie, Corey in the House) is 30.
Actor Cody Klop (Big Love) is 28.
Actor Gus Kamp (Best Friends Forever) is 22.
Chart Toppers: July 5
1949
Some Enchanted Evening – Perry Como
Again – Gordon Jenkins
Bali Ha'i – Perry Como
One Kiss Too Many – Eddy Arnold
1958
Hard Headed Woman – Elvis Presley
Splish Splash – Bobby Darin
Patricia – Perez Prado
Guess Things Happen that Way – Johnny Cash
1967
Windy – The Association
Little Bit o' Soul – The Music Explosion
San Francisco (Be Sure to Wear Flowers in Your Hair) – Scott McKenzie
All the Time – Jack Greene
1976
Silly Love Songs – Wings
Afternoon Delight – Starland Vocal Band
Misty Blue – Dorthy Moore
All These Things – Joe Stampley
1985
Heaven – Bryan Adams
Sussudio – Phil Collins
A View to a Kill – Duran Duran
She Keeps the Home Fires Burning – Ronnie Milsap
1994
I Swear – All-4-One
Any Time, Any Place/And On and On – Janet Jackson
Stay (I Missed You) – Lisa Loeb & Nine Stories
Wink – Neal McCoy
2003
Miss Independent – Kelly Clarkson
I Know What You Want – Busta Rhymes & Mariah Carey featuring The Flipmode Squad
21 Questions – 50 Cent featuring Nate Dogg
Beer for My Horses – Toby Keith (with Willie Nelson)
Today in Broadcast History compiled by Ron Robinson