ON THIS DAY in 1885
Americans Chichester Bell and Charles S. Tainter applied for a patent for the gramophone. It was granted on May 4, 1886.
In 1907, actor John McIntire was born in Spokane.  He was best known for replacing Ward Bond, upon Bond's sudden death, as the star of NBC-TV's western Wagon Train from early 1961 to the series' end in 1965. He also replaced Charles Bickford, upon Bickford's death in 1967, as ranch owner Clay Grainger on NBC-TV's The Virginian for four seasons.  A graduate of USC, McIntire began acting in radio in the early 30's on the syndicated Tarzan and the Diamond of Asher, where he met his future wife, Jeanette Nolan. McIntire worked on countless Suspense CBS radio programs in the early 1940s, as well as scores of other shows. He was a key announce voice on the CBS program The March of Time.  He died on January 30, 1991 from emphysema and lung cancer, at age 83.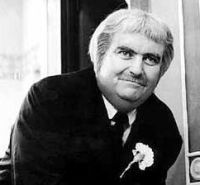 In 1927, one of the most beloved children's entertainers, Bob "Captain Kangaroo" Keeshan was born in Lynbrook New York.  He was Clarabelle the Clown on NBC-TV's Howdy Doody Show for four years ending in 1952.  In 1955 he became Captain Kangaroo, delighting the pre-school set on CBS TV's morning schedule for the next 29 years. He died of natural causes Jan. 23 2004 at age 76.
In 1929, scientists at Bell Laboratories in New York revealed a system for transmitting television pictures.
In 1947, the NBC station in Washington DC, WRC TV channel 4 began broadcasting. It is celebrating 72 years with the same call letters today.
 In 1949, 
Captain Video & His Video Rangers
 made its debut on the Dumont Television Network. 
Richard Coogan 
was the first to play Captain Video, followed in 1951 by 
Al Hodge
, who was radio's Green Hornet.  
Don Hastings
, later the longtime star of TV's As the World Turns, took the Captain's role until the series ended in 1955. Maybe, if you check the basement or the attic, you'll find your Captain Video decoder ring. Now's the time to use it, kids!
.
In 1949, Gene Autry recorded the soon-to-be-smash Christmas hit "Rudolph the Red-Nosed Reindeer," written by radio producer Johnny Marx.  It sold 2.5 million copies the first year, and eventually a total of 25 million.
In 1955, NBC TV aired a preview of a new Sunday series, "Wide Wide World", designed to dazzle viewers with TV's ability to go live to various parts of the globe. Dave Garroway, of the Today show, was the program host.
Also in 1955, "The Julius LaRosa Show" debuted on CBS-TV, some 18 months after he'd been fired live on the air by radio legend Arthus Godfrey. Larosa's new show ran three times a week for 13 weeks.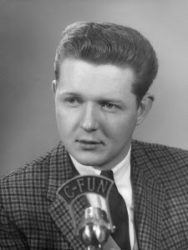 In 1956, Vancouver's Red Robinson hosted the city's first rock and roll concert featuring Bill Haley and the Comets at Kerrisdale Arena. An estimated 6,000 fans screamed for more. The review the next day in The Vancouver Sun described the concert as 'the ultimate in musical depravity.' The concert was promoted by CKNW deejay and record shop owner Jack Cullen.
Also in 1956, Clarence 'Frogman' Henry released "Ain't Got No Home" to radio. It became his first hit song.
In 1958, after nearly three years on NBC-TV, "Matinee Theatre" was seen for the final time. Critics called the daily hour of live drama one of the most successful failures in theatrical history.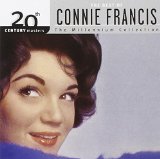 In 1960, Connie Francis started a two-week run at No.1 on North American charts with 'Everybody's Somebody's Fool.'
In 1961, Roy Orbison was in the second day of a recording session in Nashville, waxing his next hit "Candy Man," and starting work on "Blue Bayou."
In 1962, Bo Diddley was in Chicago recording "You Can't Judge A Book By Its Cover," while in Nashville, Hank Snow taped his huge crossover hit "I've Been Everywhere."
Also in 1962, two albums of melancholy instrumentals by Jackie Gleason's Orchestra received Gold Record honours. "Music, Martinis and Memories" and "Music for Lovers Only".. both from Capitol Records in Hollywood.
In 1963, 18-year-old Brenda Lee inked a new recording contract with Decca Records. She was guaranteed one million dollars over the following 20 years… really big money in those days.
In 1964, actors Ernest Borgnine and Ethel Merman were married. It did not turn out to be one of Hollywood's most enduring marriages. The couple broke up 38 days later.

Also in 1964, the No. 1 Billboard Pop Hit was "A World Without Love," by Peter & Gordon. Paul McCartney and John Lennon wrote the song. It was the first time a McCartney-Lennon song topped the pop chart for a group other than the Beatles. Peter Asher went on to become James Taylor and Linda Ronstadt's manager.
Still in 1964 , the "New Phil Silvers Show" (not the Sgt. Bilko show which had been a hit) aired for the last time on CBS-TV.
Again in 1964, Jan & Dean released their future #3 pop hit "The Little Old Lady (From Pasadena)."
In 1965, Billy J. Kramer & the Dakotas headlined CBS-TV's Ed Sullivan Show, playing "From a Window" & "Bad to Me."  Tony Bennett sang his signature song, "San Francisco," while Jackie Vernon and the little Italian mouse puppet Topo Gigio supplied the comedy.
In 1966, Dark Shadows began its run as a gothic daily serial on ABC-TV. The show became a popular late-afternoon favorite for the next five seasons, then reappeared as a prime-time revival for a short, two-month run in 1991.
In 1967, a London jury found Mick Jagger guilty of illegal possession of two drugs found in his jacket at a party given by Keith Richards. He was remanded overnight at Lewes Prison in East Sussex.
In 1968, Elvis began taping his first television special, commonly termed his 'comeback special,' at the NBC studios in Burbank.
In 1969, Jimi Hendrix played Boston Gardens in Boston, while The Doors performed at the Forum in Mexico City.
In 1970, Freddie Mercury made his live performance debut with Smile, the group of guitarist Brian May and drummer Roger Taylor, (which a short time later became "Queen"), at Truro City Hall in Cornwall, England.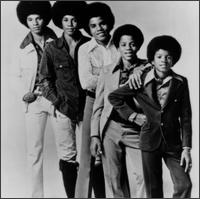 Also in 1970, the Jackson 5: Marlon, Tito, Jackie, Randy and Michael, jumped to number one on the music charts with The Love You Save. The song stayed at the top of the charts for two weeks. It was the third of four number one hits in a row for the group.
Still in 1970, the Trans-Continental Pop Festival, better known as the Festival Express, set off across Canada on a chartered CN train. The Grateful Dead, Janis Joplin, the Band, the Flying Burrito Brothers, and the Buddy Guy Blues Band traveled together in rail cars, playing scheduled shows in Toronto, Winnipeg, Saskatoon and Calgary.
In 1971, promoter Bill Graham closed the Fillmore East Auditorium in New York City. It was a spin-off of San Francisco's legendary rock 'n' roll palace, Fillmore West (closed several days later). The Allman Brothers and J. Geils Band were among those performing on the final night. The New York City landmark and its San Francisco sister hosted just about every major rock group of the 1960s.
In 1972, the No. 1 Billboard Pop Hit was "Song Sung Blue," by Neil Diamond.

In 1974, the "Flip Wilson Show" aired for the final time on NBC-TV.
In 1975, Sonny & Cher (Bono) called it quits as husband and wife. They were divorced soon after their CBS-TV variety show was canceled. Sonny went on to become mayor of Palm Springs and then a U.S. Congressman from California. (He was killed Jan. 5, 1998 in a skiing accident.) Cher married rocker Gregg Alman just days after saying 'bye-bye' to Sonny. She continued her recording career and became an Oscar-winning actress.
Also in 1975, after two years as a carrier current operation, Ottawa's Carleton University students' radio station was awarded the first official Canadian campus broadcasting license by the CRTC.  CKCU-FM signed on in November with 12,000 watts at 93.1 MHz.
In 1976, after years of fighting deportation, John Lennon finally got his "green card" allowing him to stay in the United States.
In 1981, HI Infidelity, by REO Speedwagon, was replaced at number one by the LP, Mistaken Identity, featuring singer Kim Carnes. Hi Infidelity had been number one on the album charts for 14 weeks.
In 1983, the daytime serial "Loving" premiered on ABC TV.  It continued for 3,169 episodes until late 1995.
In 1984, the Federal Communications Commission effectively deregulated U.S. commercial TV by removing most programming requirements and ending any necessity for a station to adhere to a minimum amount of news and local programming.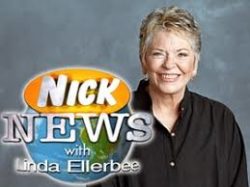 In 1987, after spending a decade with NBC News, Linda Ellerbee gave her last, 'And so it goes.'  NBC had tried to encourage Ellerbee to take a 40 percent cut in pay. And so she went. She wrote a most interesting book on her broadcasting career titled And So It Goes.
Also in 1987, US recording history was set when Whitney Houston became the first woman to enter the album chart at No.1 with 'Whitney.'  She also became the first woman to top the singles chart with four consecutive releases when 'I Wanna Dance With Somebody' hit No.1.
In 1988, MCA Records bought Motown Records from Berry Gordy for $61 million.
In 1989, The Who performed the full score of theie iconic rock opera, "Tommy," for the first time in 17 years, at the Radio City Music Hall in New York.
Also in 1989, NBC aired "Miami Vice" for the last time.
In 1991, guitarist Carlos Santana was arrested in Houston after airport officials came across marijuana in his luggage.
In 1992, Michael Jackson kicked off the Dangerous Tour in Munich, Germany. 70,000 fans saw Jackson, with a helmet on and a fake rocket pack on his back, appear to fly off stage (or, maybe he really did). The tour would continue through November 11 stopping in some 42 cities.

In 1994, Aerosmith established a music business first for a major band when they allowed fans to download a new song for free from the internet.
In 1995, actor Hugh Grant was arrested in Los Angeles for engaging in "lewd behavior" with a prostitute in a rented BMW. When he appeared days later on The Tonight Show, Jay Leno famously asked "What the hell were you THINKING!!"
In 1996, actor Eddie Murphy was on hand to help unveil his star on the Hollywood Walk of Fame. Fans started lining up a full day ahead to get a good look at the unveiling.
In 1998, Anne Murray, Gordon Lightfoot and Bryan Adams each officially received a granite star on Canada's Walk of Fame, on King Street in Toronto. They were the first three pop artists to be inducted into the newly recognized group of Canadian stars.

In 2001, actor Jack Lemmon died at age 76 of complications from bladder cancer.  Besides his bigscreen 'star turns' which ranged from brash or befuddled young men to grumpy old ones, he made many TV appearances early in his career, and a dozen TV movies in his later years.  His last smallscreen role was as Morrie in the film Tuesdays with Morrie. His ability to play both comic and serious roles endeared him to audiences as a sort of American 'Everyman'.
Also in 2001, comedian Paula Poundstone was arrested on child endangerment charges in Malibu, California. The charges were later dropped.
In 2002, bassist John Entwistle of The Who was found dead in his hotel room in Las Vegas the night before the band was starting a tour. The 57-year old Entwistle had gone to bed with a stripper, who woke at 10am to find Entwistle cold and unresponsive. The Las Vegas medical examiner determined that death was due to a heart attack induced by an undetermined amount of cocaine.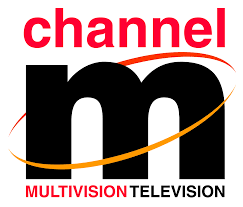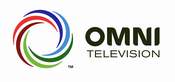 In 2003 at 7 pm, Channel M signed-on on channel 42, cable 8 on the Lower Mainland.  It was Vancouver's first over-the-air multilingual TV station; today it is branded OMNI TV.
Although half of its programming is in English, it broadcasts in 24 other languages.
Also in 2003, Cat Stevens was given a cash settlement by members of the Flaming Lips after they acknowledged their song "Flight Test" had many similarities to Stevens' 1970 song "Father And Son," and turned over the royalties they had received.
In 2004, Beastie Boys were at No.1 on the Billboard album chart with 'To The 5 Boroughs.' the rappers fourth US No.1.
In 2006, singer Eileen Barton who had the major 1950 hit, If I Knew You Were Comin' I'd've Baked A Cake, succumbed to ovarian cancer at age 81.  She had been a child performer on radio starting at age 6.
Also in 2006, the CRTC approved Jim Pattison's $12.5 million purchase of Island Radio's six stations, consisting of CHWF-FM (The Wolf) and CKWV-FM (The Wave) Nanaimo, CIBH-FM (The Beach) and CHPQ-FM (The Lounge) Parksville, CKLR-FM (The Eagle) Courtenay, and CJAV-FM (The Peak) Port Alberni.
Still in 2006, Michael Jackson announced his intention to move to Europe, to try to restart a career stalled by his sex abuse trial.
In 2009, Canadian 60's teen idol Terry Black died in Kamloops at age 60.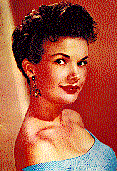 Also in 2009, actress/singer Gale Storm, the star of two 1950's TV sitcoms (My Little Margie & Oh Susannah!) died at age 87.  She also had two widely-played song hits, I Hear You Knockin' and Dark Moon.
Still in 2009, Black Eyed Peas went to No.1 on the Billboard album charts with 'The E.N.D.' the group's fifth studio album.
Again in 2009, R&B singer Fayette Pinkney, an original member of the Three Degrees (When Will I See You Again, TSOP, Look In My Eyes), died of acute respiratory failure at age 61.
In 2011, actress/model Elaine Stewart, who co-hosted 1970's TV game shows "High Rollers" and "Gambit," (both produced by her husband Merrill Heatter), died after a long illness at age 81.
In 2012, actor Don Grady, best remembered as one of Mickey Mouse's original Mouseketeers, and as Robbie Douglas on the long-running ABC/CBS television series "My Three Sons," lost his battle with cancer at age 68.
In 2013, Elton John's annual White Tie & Tiara gala at his home in the UK raised over $4.5 million for the AIDS Foundation. One of the auction items was a $180,000 Audi RS 6 Avant car autographed by actress Gwyneth Paltrow.
In 2014, soul singer/songwriter Bobby Womack died at home at age 70.  Since the early 1960s, when he started his career as the lead singer of his family musical group the Valentinos and as Sam Cooke's backing guitarist, Womack's career spanned more than seven decades, during which he had played in the styles of R&B, soul, rock and roll, doo-wop, gospel, and country. He scored a number of hits, but also dealt with numerous health issues over the years.
In 2015, UK singer/songwriter/musician Chris Squire, the co-founder and longtime bassist of prog rock icons Yes and the only member of the group to feature on every studio album, passed away just a month after revealing that he was suffering from a rare form of leukemia, at age 67.
Also in 2015,
 singer/songwriter Joe Bennett, the leader of the 50's-60's group The Sparkletones, who co-wrote the early rock 'n' roll classic, "Black Slacks" (1957), died from complications related to Parkinson's disease and Lewy body dementia at age 75.
In 2016, Mack Rice, the singer/songwriter behind Wilson Pickett's "Mustang Sally" and the Staple Singers' "Respect Yourself," died due to complications from Alzheimer's disease at age 82.
In 2017, Pandora Media's co-founder and chief executive, Tim Westergren, announced his resignation from the company as the internet radio service contended with the rise of subscription music platforms.
In 2018,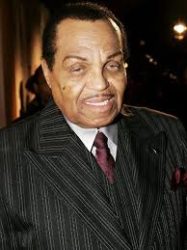 Joe Jackson, the patriarch and manager of the hit singing group The Jackson 5, succumbed to pancreatic cancer at age 89, just two days after the ninth anniversary of the death of his superstar son Michael.
In 2019, fans were delighted to hear Pop TV (owned by CBS) was picking up "One Day at a Time," putting an end to months of complaints after Netflix declined to renew the comedy about a Cuban-American single-parent family earlier in the year.
Today's Birthdays
Former actor Robert Casey (Henry Aldrich on TV's Aldrich Family) is 94.
Actress Shirley Anne Field (Santa Barbara, Where the Heart Is) is 85.
Actress Sandra Smith (The Interns, Guiding Light) is 81.
Singer Bruce Johnston of the Beach Boys & the Rip Chords is 79.
Montreal-born musician Frank Mills is 79.
Actor Ken Marshall (Star Trek: Deep Space Nine, Marco Polo) is 71.
Actress Julia Duffy (Newhart, Designing Women, The Mommies) is 70.
Actor Robert Newman (Guiding Light, Santa Barbara) is 63.
Country singer Lorrie Morgan is 62.
Actress Meera Syal (Broadchurch) is 60.
Actor Jay Karnes (The Shield, Gang Related, Last Resort) is 58.
Actor Michael Reilly Burke (Shameless, Vegas, Lincoln Heights) is 57.
Actor Jay Karnes (The Shield, Gang Related) is 57.
Writer-director J.J. Abrams (Westworld, Roadies, Person of Interest, Lost, Fringe, Felicity) is 55.
Actor Paul Rae (Brockmire, Blood & Oil) is 53.
Actor Michael Trucco (Battlestar Gallactica, Fairly Legal) is 52.
Singer Draco Rosa (Menudo) is 52.
Actor Edward "Grapevine" Fordham Jr. (Battle Creek, Cuts) is 51
TV personality Jo Frost (Supernanny) is 50.
Actor Yancey Arias (Bosch, Queen of the South, Knight Rider, Thief, The Division) is 50.
Actor Anthony Howell (You Me & the Apocalypse, Foyle's War) is 50.
Actor Christian Kane (Leverage, The Librarians, Close to Home, Angel,  Fame L.A.) is 49.
Actress Elena Lyons (USA High) is 48.
Actor Christian Kane (Leverage, Close To Home, Angel) is 47.
Actor Tobey Maguire (Seduced by Madness, Duke of Groove) is 46.
Actor Wagner Moura (Narcos) is 45.
Rock singer Bernhoft is 45.
Singer Leigh Nash (Sixpence None The Richer) is 45.
Actress Courtney Ford (True Blood, Parenthood, Dexter) is 43.
Christian rock singer Zach Williams is 43.
Actress Sujata Day (Insecure, Larry & Lucy, The Guild) is 42.
Actress Martina Garcia (Narcos) is 40.
Musician Chris Eldridge (Punch Brothers) is 39.
Reality TV star Khloe Kardashian (Keeping Up with the Kardashians) is 37.
Actress Emma Lahana (Haven, Hellcats) is 37.
Montreal-born actress Erin Agostino (Murdoch Mysteries, 18 to Life) is 36. 
Actor Drake Bell (Drake and Josh) is 35.
Actor Sam Claflin (Pillars of the Earth, White Heat) is 35.
Model/TV personality/actress Melissa Riso (Badass) is 35.
Actor Ed Westwick (Gossip Girl) is 34.
Actress India de Beaufort (Blood & Oil, Jane By Design, One Tree Hill) is 34.
Actress Alanna Masterson (The Walking Dead, The Young and the Restless) is 32.
Actress Kimiko Glenn (Orange is the New Black) is 32.
Actress/TV personality Kelley Jakle (The Sing Off) is 32.
Actress Madylin Sweeten (Everybody Loves Raymond) is 30.
Singer Lauren Jauregui of Fifth Harmony is 25.
R&B singer H.E.R. is 24.
Actor Chandler Riggs (The Walking Dead) is 22.
Chart Toppers – June 27
1950
My Foolish Heart – The Gordon Jenkins Orchestra (vocal: Eileen Wilson)
Bewitched – The Bill Snyder Orchestra
The Old Piano Roll Blues – Hoagy Carmichael & Cass Daley
Why Don't You Love Me – Hank Williams
1959
Personality – Lloyd Price
Lonely Boy – Paul Anka
Along Came Jones – The Coasters
The Battle of New Orleans – Johnny Horton
1968
This Guy's in Love with You – Herb Alpert
MacArthur Park – Richard Harris
The Look of Love – Sergio Mendes & Brazil '66
Honey – Bobby Goldsboro
1977
Got to Give It Up (Pt. I) – Marvin Gaye
Gonna Fly Now (Theme from "Rocky") – Bill Conti
Undercover Angel – Alan O'Day
Luckenbach, Texas (Back to the Basics of Love) – Waylon Jennings
1986
On My Own – Patti LaBelle & Michael McDonald
There'll Be Sad Songs (To Make You Cry) – Billy Ocean
Crush on You – The Jets
Mama's Never Seen Those Eyes – The Forester Sisters
1995
Have You Ever Really Loved a Woman? – Bryan Adams
Total Eclipse of the Heart – Nicki French
Don't Take It Personal (just one of dem days) – Monica
Texas Tornado – Tracy Lawrence
2004
The Reason – Hoobastank
Burn – Usher
Roses – Outkast
Redneck Woman – Gretchen Wilson
Today in Broadcast History compiled by Ron Robinson