ON THIS DAY in 1905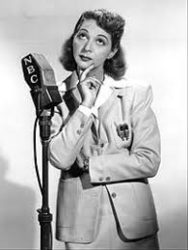 radio comedienne 
Mary Livingstone
, the wife of Jack Benny, was born Sadye Marks in Seattle.  She was raised in Vancouver BC.  They married in 1927, and she joined him in some of his vaudeville routines, though she suffered attacks of stage fright.  The affliction continued when they moved into radio beginning in 1932.  In the mid 1950's, at the height of his popularity she retired from show business, but lived another thirty years.  She died from cardiovascular disease June 30 1983 at age 74.
.
In 1910, radio commentator & writer Edward P. Morgan was born in Walla Walla Wash.  After two decades in print journalism, from 1955-67 Morgan broadcast an evening radio program of news and commentary, "Edward P. Morgan and the News," on ABC, that in 1956 won him the George Foster Peabody Award, broadcasting's most venerable honor. Later he would become one of the rotating anchors on TV's ABC Evening News.  He died Jan 27, 1993 at age 82.
In 1912, OTR actor/announcer John Milton Kennedy was born in Farrell Pennsylvania.  For a decade he was the voice of Lux Soap on the popular CBS OTR favorite, Lux Radio Theatre.  For much of his career he was also a staff announcer at the NBC Blue network.

In 1925, TV host/actor Larry Blyden was born Ivan Lawrence Blieden in Houston Tex.  He starred in TV comedy (Joe & Mabel, Harry's Girls) before becoming an accomplished game show host (What's My Line, the syndicated version.)  He died in a motorcycle accident while travelling in Morocco June 6, 1975 at age 49.
In 1927, Chilliwack's (BC) first radio station CHWK signed on at 1210 KHz with 5 watts. It only broadcast an hour or two a day, as the owners of Menzies Hardware (and the station) used it as a tool to sell radios.  One U.S. publication called CHWK "the smallest commercial radio station in North America".
In 1929, country singer June Carter Cash was born in Scott County Virginia. She was a singer, songwriter, actress and comedian and was a member of the Carter Family, and the second wife of singer Johnny Cash. She played the guitar, banjo, and autoharp. With her thin and lanky frame, she often played a comedic foil during the Carter Family's performances alongside other Grand Ole Opry stars Faron Young and Webb Pierce.  She wrote one of her husband's major hits, Ring of Fire.  She died after heart valve replacement surgery May 15, 2003 at age 73.

In 1933, the "Pepper Pot" radio program in Chicago welcomed a new host. Don McNeill took over and renamed it The Breakfast Club. The hour-long weekday show, a huge success for the NBC Blue network and its successor, ABC Radio, became one of the longest-running radio programs in history. It aired with McNeill as host until December 27, 1968…a 35 year run.  The Breakfast Club was a morning show that had its share of corny jokes, visiting celebrities and lots of audience participation.
In 1936, the Canadian Radio Act was passed, laying the groundwork for the CBC and more stable program funding than the current Canadian Radio Broadcasting Commission, through an annual license fee of $2.50 per radio set.   The CBC was also made the governing body of the airwaves. 
In 1941, Front Page Farrell was heard for the first time on Mutual radio. In 1942, the program moved to NBC and stayed on the air until 1954. Sally and David Farrell were the central characters. A young actor, who would become a major motion picture star, played the role of David Farrell. He was Richard Widmark.
In 1944, Chester Morris starred in a summer-replacement for Amos & Andy, the crime drama Boston Blackie on NBC.  After 13 weeks it disappeared from the networks, but would have a 5-year syndicated radio run starring Richard Kollmar., and 3-years syndicated on early 50's TV starring Kent Taylor.
In 1947, Wendy Warren and the News debuted on CBS radio. The broadcasts continued until 1958. No, the program was not a newscast, in the traditional sense. It was a serial — one of many of the time. The unique thing about this particular show, however, was that Wendy Warren and the News did utilize a real three-minute newscast to open the show. The newscaster, delivering the news as part of the show, chose not to stay in the entertainment side of radio, but continued to be a true journalist and a legend at CBS. That newsman was Douglas Edwards, who within a year became the network's first TV anchorman.
In 1950, Bing Crosby and his oldest son Gary recorded their future Top 5 hit "Sam's Song."

In 1951, the No. 1 Billboard Pop Hit was "Too Young," by Nat King Cole.
In 1956,  "The Jimmy Durante Show" appeared for the last time on NBC-TV.
In 1959, in Hollywood Eddie Cochran recorded his last single "Somethin' Else."
In 1960, "The Pat Boone Show" had its final airing on ABC-TV.
Also in 1960, a month before his 19th birthday, Ottawa's Paul Anka opened at New York's Copacabana nightclub, the youngest act ever to do so at the time.
In 1962, Ray Charles started a 14-week run at No.1 on the Billboard album chart with 'Modern Sounds In Country And Western Music'.
In 1965, the Supremes recorded "Love Is Like an Itching in My Heart." When Motown released it ten months later the song peaked at No. 9 on the Billboard Hot 100.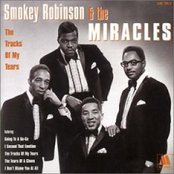 Also in 1965, Smokey Robinson & The Miracles released their fourth million-selling hit "Tracks Of My Tears".
In 1967, The Beatles worked on the rhythm track of "All You Need Is Love" for a worldwide TV broadcast and live recording two days later.
Also in 1967, Aretha Franklin recorded a future R&B chart topper "Chain Of Fools."
Still in 1967, Arthur Conley's "Sweet Soul Music," which he co-wrote with Otis Redding, was certified to be a Gold Record.
In 1968, Elvis Presley was in the Western Recorders studios in Los Angeles to record a song inspired by Martin Luther King "If I Can Dream," and the flip side "Memories."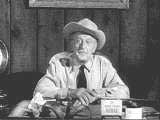 In 1969, actor Stanley Andrews, who played Daddy Warbucks on radio's Little Orphan Annie, and The Old Ranger on TV's "Death Valley Days", died at age 77.
In 1970, rocker Chubby Checker was arrested after police on the US side of Niagara Falls discovered marijuana and unidentified drug capsules in his car.
Also in 1970, "The Red Skelton Show" aired for the last time on CBS-TV, and moved back to NBC-TV in a half-hour format for one final season.
Still in 1970, the No. 1 Billboard Pop Hit was "The Love You Save" by The Jackson 5.
In 1972, 2,200 CBC broadcast technicians ended their five-month strike.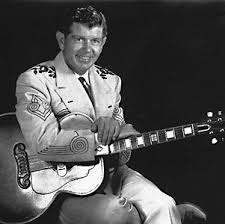 Also in 1972, country singer Elton Britt, a fine yodeller who parlayed his Jimmie Rodgers imitation into a radio, TV & recording career, died at age 54.
Still in 1972, in Washington DC, Smokey Robinson & The Miracles performed together for the last time. They have since reunited for two performances.
In 1973, actress Fay Holden, who played Andy Hardy's mother in MGM films & The Hardy Family radio series, lost her battle with cancer at age 79.
Also in 1973, Three Dog Night performed "Joy to the World," "Black and White" and "Shambala" on "American Bandstand."
Still in 1973, George Harrison started a five-week run at No.1 on the Billboard album chart with 'Living In The Material World', his second No.1 in North America.
Again in 1973, in Hollywood, B.W. Stevenson recorded "My Maria," the future Top 10 pop hit he'd co-written with Daniel Moore.  Although Stevenson's real first name was Louis, he preferred to be known as B.W., which stood for Buck Wheat.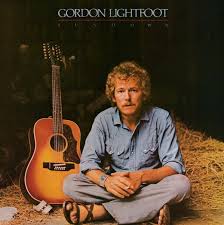 In 1974, Orillia-born singer Gordon Lightfoot's Sundown was the Number 1 Billboard hit for the second week in a row.
In 1975, shock rocker Alice Cooper fell head first from the stage of Vancouver's Pacific Coliseum, breaking 6 ribs. He was treated in the dressing room, returned to the stage wrapped in bandages, but was able to perform only several numbers before ending the shortened show to the cheers of the 17,000 strong crowd. He was then driven to hospital, where he received 15 stitches to his head.
In 1976, Paul McCartney wrapped up the Wings Over America tour at the Forum in Los Angeles, marking the last time the ex-Beatle would tour until 1989.
In 1977, Who drummer Keith Moon joined Led Zeppelin onstage in Los Angeles, and played in a lively versions of "Rock And Roll" and a drum duet on "Moby Dick."
In 1979, the Charlie Daniels Band released "The Devil Went Down to Georgia."
Also in 1979, Capitol Records released The Knack's first single and future #1 pop hit "My Sharona."

In 1980, "The David Letterman Show" made its debut on NBC-TV daytime. It lasted four months before it was agreed the format would play better in late night.
Also in 1980, the No. 1 Billboard Pop Hit was "Coming Up (Live at Glasgow)" by Paul McCartney & Wings.
In 1982, Mary Hart began her 29 year run on the syndicated TV show "Entertainment Tonight." She remained with the program until May 20, 2011.
In 1984, Duran Duran started a two week run at No.1 on the Billboard singles chart with 'The Reflex', the group's first No.1 in the US.
In 1987, Madonna was featured on the cover of Cosmopolitan magazine.
In 1989, Newcap bought radio stations CFCW Camrose, CKRA-FM Edmonton and CHRK-FM Kamloops from majority owner Hal Yerxa (90%) and his partner Warren Holte.
Also in 1989, New Kids on the Block were nearly thrown out of a hotel in Anaheim, California. They were caught throwing balloons filled with Kool-Aid at guests.
In 1990, TV Guide selected Arsenio Hall as the magazine's first 'TV Personality of the Year.'

Also in 1990, actor Gary Busey, who played the lead role in 1978's "The Buddy Holly Story," acquired one of Buddy's guitars, complete with leather case hand tooled by Holly, for some $242,000 at an auction.
In 1992, the 19th Daytime Emmy Awards were presented, and Susan Lucci lost for the 13th time.
In 1995, Rod Stewart headlined the Rock Over Germany festival, along with Joe Cockerand Elton John.
In 1996, actor Robert Downey Jr. was arrested on drug charges after police in Malibu Calif. found crack cocaine, heroin and a .357 Magnum revolver in his truck during a traffic stop.
Also in 1996, Bryan Adams went to No.1 on the UK album chart with '18-Till I Die'.Metallica went to No.1 on the Billboard album chart with 'Load'.
Still in 1996, "You Wanted The Best, You Got The Best" was released by KISS.
In 1998, film actress Maureen O'Sullivan, who was NBC-TV's 'Today Girl' for a time in the 1960s, and who guest-starred 13 times on TV's Lux Video Theatre, died of complications from heart surgery at age 87.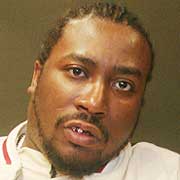 In 2000, rapper "Ol' Dirty Bastard" (Russel Tyrone Jones) was ordered into a 180-day drug treatment program. A Los Angeles Superior Court judge decided that treatment was a better option for Jones than imprisonment for probation violations.
Also in 2000, rocker Neil Young was honored in Toronto with a star on the Canada Walk Of Fame. The Toronto native joined prior honorees Bryan Adams, Celine Dion, Gordon Lightfoot, Rush, Christopher Plummer, Jim Carey, and director Norman Jewison.
Still in 2000, Michael Jackson was sued by his longtime Munich, Germany-based concert promoter Marcel Avram, who accused the pop king of refusing to perform two scheduled "Millennium Concerts."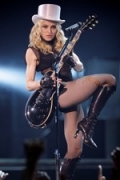 In 2002, the top pop earners from US sales during 2001 were listed by Rolling Stone magazine as: Madonna (above) at No.5 with $49.5 million; Dave Matthews Band at No.4 with $52.7 million; The Beatles at No.3 with $58 million; Dr. Dre at No.2 with $63 million and, top of the list, U2 with $75 million.
Also in 2002, Nelly started a seven week run at No.1 on the Billboard singles chart with 'Hot In Here.'
In 2003, radio station CJNL AM 1230 Merritt BC announced it would begin broadcasting 12 hours of local programming each day, with CHNL Kamloops continuing to supply the other 12 hours.  
Also in 2003, at a concert in London, Eminem gave a $450,000 necklace to a fan in the front row. He had announced from the stage that "I'm going to give this to the sexiest woman I see."
Still in 2003,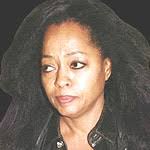 Diana Ross pled not guilty to drunk driving charges in Tucson while claiming that the arresting officer coerced her into performing the breathalyser test. Her lawyer was seeking to have the test results thrown out.
In 2004, Bob Dylan was at St. Andrews University in Scotland to receive an honorary doctorate in Music.
In 2005, veteran journalist/author Shana Alexander, best known for her "Point-Counterpoint" debate segments with conservative James J. Kilpatrick on CBS-TV's "60 Minutes" from 1971 to 1975, succumbed to cancer at age 79.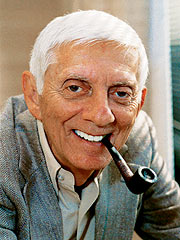 In 2006, prolific television producer Aaron Spelling suffered of a stroke at age 83. He produced successful TV series from The Mod Squad (1968-1973) to Charmed in 2006. In between were Beverly Hills 90210, Melrose Place, Starsky and Hutch, Family, Hotel, The Rookies, Charlie's Angels, The Love Boat, Fantasy Island, Vega$, Hart to Hart, Dynasty, The Colbys, T.J. Hooker, Nightingales, Kindred: The Embraced, 7th Heaven, Burke's Law, Honey West, and S.W.A.T., to name just a few.
Also in 2006, the talented Phil Hendrie did the last of his very unique talk radio shows, in which he played both host and guests.  After trying to pursue a full-time acting career, he since returned to syndicated radio.
In 2008, Coldplay appeared at New York's Madison Square Garden to open the North American leg of their Viva la Vida world Tour.

In 2009, longtime Johnny Carson announcer/sidekick Ed McMahon died of bone cancer at age 86. As well as his 30-year Tonight show assignment he also hosted the original version of the talent show Star Search from 1983 to 1995. He co-hosted TV's Bloopers and Practical Jokes with Dick Clark from 1982 to 1986, and emceed the game shows Missing Links, Snap Judgment, Concentration, and Whodunnit!. McMahon annually co-hosted the Jerry Lewis Labor Day Telethon.
Also in 2009, Chris Brown pleaded guilty to one count of assault on his former girlfriend, Rihanna, during a row in February.  The 19 year-old R&B singer was sentenced to five years probation and ordered to do six months community service.
In 2010, Greg Allman underwent a successful liver transplant operation in Jacksonville, Florida.
Also in 2010, bass guitarist Peter Quaife, one of the original Kinks, died of kidney failure at age 66.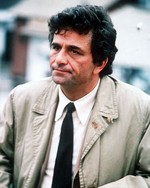 In 2011, actor Peter Falk, forever memorable as the rumpled-raincoat-clad TV detective "Columbo" of the 1970's, died at age 83.  The cause: cardiorespiratory arrest, with Alzheimer's and pneumonia as the underlying causes.
In 2012, the 71-year-old Sudbury (Ont.)-born host of syndicated TV's 'Jeopardy' since 1984, Alex Trebek was hospitalized after what was described as a 'mild' heart attack.  He recovered in time to start taping the new season of the game show the following month.
In 2013, blues singer Bobby 'Blue' Bland died at age 83. The Rock and Roll Hall of Fame described him as "second in stature only to B.B. King as a product of Memphis's Beale Street blues scene."

In 2015, 
 one of TV's greatest dads, actor Dick Van Patten, who played the family patriarch on the ABC series Eight Is Enough (1977-81), died due to complications from diabetes at age 86.
Also in 2015,  Vancouver-based Nickelback cancelled tour dates after lead vocalist Chad Kroeger was diagnosed with an operable cyst on his voice box. Kroeger underwent surgery a short time later.
In 2016, Ralph Stanley, the singer, banjo player and guardian of mountain music who was also a pivotal figure in the recent revival of interest in bluegrass, succumbed to skin cancer at age 89.
Also in 2016, radio news anchor Bill Faher, for two decades the morning commute "voice of God" on New York's all-news WCBS, died at age 82.
In 2017, the "Bridge Over Troubled Water"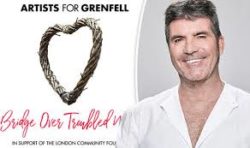 single organized by Simon Cowell for those affected by the Grenfell tower fire in West London (in which 72 people died) reached No. 1 on the UK charts.
In 2018, twelve young soccer players and their coach became isolated and stranded in a cave in Thailand .. and instantly became reality TV stars around the world.
In 2019, Dave Bartholomew, the New Orleans trumpeter, songwriter, producer and arranger, who collaborated on a great string of hits with Fats Domino between 1949 and 1963, died at age 100.
Today's Birthdays
Australia-born singer Diana Trask (Sing Along with Mitch) is 81.
Actor Ted Shackelford (Dallas, Knots Landing, The Young & The Restless) is 75.
Australian actor Bryan Brown (Thorn Birds, A Town Like Alice) is 74.
New Brunswick-born singer/songwriter/producer Myles Goodwyn (lead singer of April Wine) is 73.
Actor Jim Metzler (North & South, Cutter to Houston) is 70.
Singer/bassist/former "American Idol" judge Randy Jackson is 65.
Actress Frances McDormand (Olive Kitteridge, Precinct Hollywood, State of Grace, Hill Street Blues) is 64.
Rock drummer Steve Shelley (Sonic Youth) is 59.
Actor Paul La Greca (Airwolf, Knight Rider) is 59.
Writer/director Joss Whedon (Agents of S.H.I.E.L.D., Dollhouse, Angel) is 57.
Actor Trent Bushey (All My Children) is 56.
Actress Teri Ivens )All My Children, The Bay) is 54.
Actor Martin Klebba (The Cape, Scrubs) is 52.
TV host/actor/voicist Mark DeCarlo (Taste of America w/Mark DeCarlo, Buffy the Vampire Slayer, Adv. of Jimmy Neutron: Boy Genius) is 52.
Actor Zen Gesner (All My Children, Adventures of Sinbad) is 51.
Singer Chico DeBarge is 51.
Vancouver-born actor/voicist Fred Ewanuick (Corner Gas, Dan for Mayor, Dinotrux, Robson Arms) is 50.
Actress Selma Blair (American Crime Story, Anger Management, Kath & Kim) is 49.
Actor Joel Edgerton (The Underground Railroad) is 47.
Singer KT Tunstall is 46.
Rhythm-and-blues singer Virgo Williams (Ghostowns DJs) is 46.
Vancouver-born actress Emmanuelle Vaugier (Rogue, Human Target, Lost Girl, Two-and a-Half Men, CSI: NY, Smallville) is 45.
Montreal-born actor Morgan Kelly (Killjoys, Being Erica, Falcon Beach) is 45. 
Actor Aaron Ruell (Napoleon Dynamite) is 45.
Singer-songwriter Jason Mraz is 44.
Actress Melissa Rauch (The Big Bang Theory) is 41.
Actor Miles Fisher (Bad Sports) is 38.
Actress Nikki Moore (Damage Control) is 37.
UK singer/songwriter Aimée Ann Duffy is 37.
Actress Wendy McColm (Los Feliz) is 34.
Actress Alice Hunter (House of Lies, Another Period) is 32.
Actress Marielle Jaffe (Secret Life of the American Teenager) is 32.
Actress Kate Melton (Scooby-Doo! The Mystery Begins, Scooby Doo: The Curse of the Lake Monster) is 29.
Toronto-born actor Connor Jessup (Locke & Key, American Crime, Falling Skies, The Saddle Club) is 27. 
Actor Ben Hyland (The Strain) is 19.
Chart Toppers – June 23
1946
The Gypsy – The Ink Spots
All Through the Day – Perry Como
They Say It's Wonderful – Frank Sinatra
New Spanish Two Step – Bob Wills
1955
Cherry Pink and Apple Blossom White – Perez Prado
Rock Around the Clock – Bill Haley & His Comets
It's a Sin to Tell a Lie – Something Smith & The Redheads
Live Fast, Love Hard, Die Young – Faron Young
1964
Chapel of Love – The Dixie Cups
A World Without Love – Peter & Gordon
I Get Around – The Beach Boys
Together Again – Buck Owens
1973
My Love – Paul McCartney & Wings
I'm Gonna Love You Just a Little More Baby – Barry White
Will It Go Round in Circles – Billy Preston
Kids Say the Darndest Things – Tammy Wynette
1982
Ebony and Ivory – Paul McCartney with Stevie Wonder
Don't You Want Me – The Human League
Rosanna – Toto
Slow Hand – Conway Twitty
1991
Rush, Rush – Paula Abdul
Losing My Religion – R.E.M.
Unbelievable – EMF
The Thunder Rolls – Garth Brooks
2000
Oops, I Did It Again – Britney Spears
I Turn To You – Christina Aguilera
Try Again – Aaliyah
Yes! – Chad Brock
2009
Boom Boom Pow – Black Eyed Peas
Halo  – Beyoncé
Second Chance – Shinedown
Then – Brad Paisley