ON THIS DAY in 1910
composer/conductor David Rose was born in London, but his career was largely in the US.

His most famous compositions were "The Stripper," "Holiday for Strings," and "Calypso Melody." He also wrote music for the television series Little House on the Prairie, Bonanza & more than 20 others. In addition, Rose was musical director for the Red Skelton Show, first on radio, & then during its 21-year-run on the CBS and NBC TV networks.  He died Aug 23, 1990 at age 80.
In 1917, blind country musician/songwriter Leon Payne was born in Alba Texas. He is perhaps best known for his hits "I Love You Because," and "You've Still Got A Place In My Heart," as well as two of his songs recorded by Hank Williams Sr.; "Lost Highway," and "They'll Never Take Her Love From Me."  He was performing on KWET Palestine Texas from 1935, and played with Bob Wills' Texas Playboys in 1938. Forming his own group in 1949, he appeared on the Louisiana Hayride radio show & later the Grand Ole Opry.  He died following a heart attack Sep 11, 1969 at age 52.
In 1920, the first radio broadcast of live music took place from Chelmsford, England. It featured Australian soprano Dame Nellie Melba.
In 1923, award-winning jazz pianist Erroll Garner was born in Pittsburgh.  Although he could not read music his distinctive and melodic style brought him both popular acclaim and the admiration of peers. He began his professional career at age 7 on KDKA Radio. His most memorable composition, "Misty" (lyrics added by Johnny Burke) was a pop hit for five different artists between 1959 and 1975. He died Jan 2 1977 at age 53.
In 1936, Al Jolson and his Nova Scotia-born wife Ruby Keeler starred in 'Burlesque' on the Lux Radio Theatre on CBS. It was just the third Lux drama from Hollywood; for the first two seasons the show had aired from New York on NBC Blue.

In 1937, Waylon Jennings, a leader of the 1970's outlaw country movement, was born in Littlefield, Texas. Along with Willie Nelson, Jennings spearheaded the movement away from heavy orchestral backing towards a leaner, harder sound that edged close to rock. Jennings met Buddy Holly in 1958, and ended up touring as Holly's bass player. Holly died in a February 1959 plane crash, along with Ritchie Valens and the Big Bopper, after Jennings gave up his seat to the Bopper. His 1976 album "Wanted — the Outlaws" became the first country L-P to sell one million copies. Jennings also narrated — and sang the theme song to — the popular 1970's T-V series, "The Dukes of Hazzard." After a long battle with diabetes-related health problems, Jennings died February 13th, 2002 at age 64.
In 1941, singer/songwriter Harry (Edward) Nilsson III was born in Brooklyn. His most well-known recordings are "Without You", "Everybody's Talkin'" (theme from the movie Midnight Cowboy) & "Coconut". He wrote the score for TV's The Courtship of Eddie's Father.  He died of heart failure Jan 15, 1994 at age 53.
In 1949, actor Jim Varney was born in Lexington Ky. He chose Nashville rather than New York or Los Angeles as a place to pursue his acting career and turned "Ernest P. Worrell" into a cash cow, making commercials for clients ranging from soft drinks to food stores and, eventually, Disney.  Jim worked in TV for more than a decade (Fernwood Tonight, Pop! Goes the Country, The Rousters, Hey Vern It's Ernest) before his famous alter-ego hit the big screen in Ernest Goes to Camp (1987).  He died of lung cancer Feb 10, 2000 at age 50.
In 1953, producer Elliott Lewis introduced us to Crime Classics on CBS Radio.  The series that dramatized the great crimes of history ran for 54 weeks.
In 1956, sixteen-year-old John Lennon of the music group The Quarrymen met 14-year-old Paul McCartney and invited him to join the group. In the next few years, the group became The Beatles.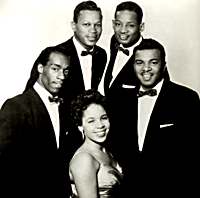 In 1958, the Platters sang their number one hit "Twilight Time" on CBS TV's Ed Sullivan Show.  Also appearing were Sophia Loren, William Holden, Mitzi Gaynor and the legendary Maurice Chevalier.
In 1961, the No. 1 Billboard Pop Hit was "Moody River," by Pat Boone.
In 1963, the Board of Broadcast Governors (today's CRTC) recorded its hearings for the first time. The tapes were distributed to radio and TV stations by the Canadian Association of Broadcasters.
Also in 1963, Kyu Sakamoto from Kawasaki, Japan, reached the number one spot on the North American pop music charts with 'Sukiyaki.'  It held the top of the Billboard pop chart for three weeks. Kyu was killed in a plane crash in 1985.
Also in 1963, Jan & Dean released their soon-to-be #1 smash hit "Surf City."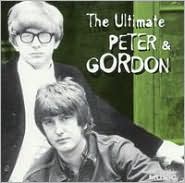 In 1964, Peter & Gordon arrived from the UK for their first tour of North America.
Also in 1964, Ringo Starr arrived to huge crowds in Melbourne, Australia where he rejoined the Beatles, after being hospitalized in London for ten days with tonsillitis and pharyngitis.
In 1965, in New York Bob Dylan recorded "Like a Rolling Stone," the first of his recordings to feature electric instruments. Dylan's emerging rock 'n' roll leanings proved popular, and despite its unusual 6 minute playing time "Like A Rolling Stone" reached number two on the Billboard pop chart.
In 1966, the Beatles album, "Yesterday & Today" was released by Capitol Records.
In 1967, singer and guitarist Peter Green left John Mayall's Bluesbreakers to form Fleetwood Mac with Mick Fleetwood, John McVie and Jeremy Spencer. Green abruptly left in 1970 due to his religious beliefs.
 In 1968, 
Wes Montgomery
, one of the most influential jazz guitarists, died of a heart attack at age 43. Pop-oriented, string-dominated L-P's like "A Day in the Life," which made the top 20 and spent over a year on the Billboard pop chart, made him among the most widely known jazz musicians of the 1960's.
.
In 1969, the rural TV comedy "Hee Haw" with Roy Clark and Buck Owens premiered on CBS as a summer replacement for the Smothers Bros. It also featured 'Charlie Farquarson' played for laughs by Canadian Don Harron.  "Hee Haw" ran for 25 years, the last 23 via syndication.
In 1970, Jimi Hendrix laid down the first tracks at his "state of the art" Electric Ladyland recording studio in New York.
In 1971, The Guess Who's album "Best of the Guess Who" was certified Gold.
In 1974, Bo Donaldson and the Heywoods started a two week run at No.1 on the Billboard singles chart with 'Billy Don't Be A Hero',
In 1977,  Rev. David Mainse broadcast the first "100 Huntley Street" program out of its studios at the said address in downtown Toronto.
.
Also in 1977, Marilyn McCoo and Billy Davis Jr, formerly of The Fifth Dimension, began hosting a summer variety hour on CBS-TV.
Still in 1977, Alice Cooper's boa constrictor, a mainstay of his stage act, died after being bitten by a rat.
Again in 1977,  Dolly Parton was in Los Angeles to begin recording a future #1 country song, "Here You Come Again."  It became Dolly's first crossover hit, reaching #3 on Billboard's pop singles.
In 1978, CFQC AM600 Saskatoon was granted a power increase from 5000 to 10,000 watts.
Also in 1978, during a European tour Bob Dylan played the first of six sold-out nights at London's Earl Court.
In 1982, bassist Pete Farndon was kicked out of the Pretenders because of his drug habit. One day later, the group's guitarist, James Honeyman-Scott, died of a drug overdose. Ten months later Farndon also OD'd.
In 1984, composer & conductor Meredith Willson, who was a musical & speaking force for 25 years on radio (Maxwell House Coffee Time, Burns & Allen, The Big Show) before becoming a Broadway force with The Music Man, died of heart failure at age 82.
Also in 1984, character actor Ned Glass, who played nervous, timid, fidgety, sniveling, weasely, & cowardly roles for 30 years on television, died at age 78, also of heart failure.
In 1985, "Pryor's Place," Richard Pryor's half-hour for kids, aired for its final time on CBS-TV.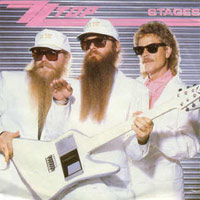 Also in 1985, Dire Straits started a nine-week run at No.1 on the Billboard album chart with, 'Brothers In Arms'.
In 1986, more than two dozen of the world's top pop and rock musicians performed at Giants Stadium in East Rutherford, New Jersey. It was the final concert of a U-S tour which raised more than three-million dollars for Amnesty International. More than 50-thousand people jammed the stadium to hear such stars as the Police, U-2, Peter Gabriel and Bryan Adams.
In 1988, during Bruce Springsteen's visit to Rome during a world tour, a member of the paparazzi took a shot of Bruce in his underpants during an intimate moment with his backing singer Patti Scialfa. The picture served to confirm rumours that Bruce and Patti were having an affair, and helped end his three-year marriage to Juliane Phillips.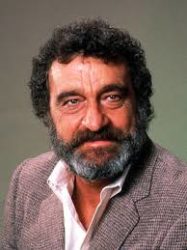 In 1989, actor Victor French, who had featured roles in three hit TV series (Get Smart, Little House on the Prairie, & Highway to Heaven), succumbed to lung cancer at age 54.
Also in 1989, Public Enemy broke up after group member Professor Griff made anti-semetic remarks. They reassembled 2 months later.
In 1991, "Rush, Rush" by Paula Abdul topped the charts and stayed there for 5 weeks.
In 1993, FOX-TV aired "Paul McCartney Live In The New World." It was McCartney's first live concert to be televised.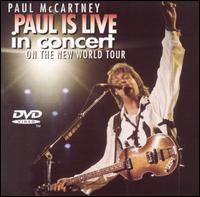 Also in 1993, for a record sixth decade Ray Charles scored an album in Billboard's Hot 200, after his "My World" made its first appearance on the chart.
In 1994, Egyptian officials cancelled a Peter Gabriel concert at a resort near the Israeli border. Seven-thousand Israelis were expected to cross the border for the show, and trouble was feared on the Egyptian side.
Also in 1994, Greek composer Manos Hadjidakis, who wrote the famous movie theme "Never On Sunday," died in Athens at age 69. Hadjidakis was married to singer Nana Mouskouri.
Still in 1994, the TV special "The Lion King: A Musical Journey With Elton John" was seen on ABC.
In 1995, Jewish leaders demanded an apology from Michael Jackson over his song "They Don't Care About Us," which contained anti-semitic slang words.
In 1996, Ella Fitzgerald, the jazz legend dubbed America's "First Lady of Jazz," died at her Beverly Hills home at age 78. She'd been suffering from complications of diabetes, which had led to the amputation of both her legs below the knee in 1993.

Also in 1996, George Martin, who produced most of the Beatles' recordings, became "Sir George" when he was knighted by the Queen.
Still in 1996, Garth Brooks set sales records in eight Canadian cities as tickets went on sale for his summer tour. More than 300-thousand tickets were sold the first day.
Again in 1996, top Seattle band Soundgarden played before 500 contest winners at the Town Pump, a club in Vancouver's Gastown district. The concert was the first of 13 "blind date" shows across the country sponsored by Molson Breweries. Radio contest winners were taken to a secret location to hear the surprise act.

In 1998, Billy Ray Cyrus (pictured with daughter Miley) crushed the competition in balloting for the TNN/Music City News Awards. Cyrus took five awards including male artist of the year, album of the year ("Cover to Cover"), single of the year and song of the year ("It's All the Same to Me") and video of the year ("Three Little Words") at the awards show at the Nashville Arena.
Also in 1998, the Spice Girls opened a 40-city North American tour in West Palm Beach, Florida. It was the British girl group's first show without Ginger Spice — Geri Halliwell — who had quit the group two weeks earlier. The Spice Girls had sold 32 million albums in 30 months.
In 1999, "No Boundaries," a compilation album created for the benefit of the refugees of Kosovo, was released by Epic Records. The 16-track set featured rare, live and previously unreleased special versions of songs by an array of musicians, including Pearl Jam, Alanis Morissette, Neil Young, Rage Against the Machine, Oasis, Korn, and others.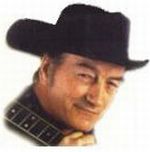 In 2001, Stompin' Tom Connors demanded an apology from the Canadian Country Music Association for inducting him into its hall of fame and making him a life member against his wishes. Connors had long accused the industry group of failing to support Canadian performers.
In 2002, a rare autographed copy of The Beatles' album Sgt Pepper's Lonely Hearts Club Band sold at auction in London for the equivalent of $57,800 US, more than five times the price predicted.
In 2003, London Ont.'s Hume Cronyn (below), who with his wife Jessica Tandy starred in TV's first sitcom in "living color," The Marriage (1954), and who made 17 TV movies including The Gin Game, died of prostate cancer at age 91.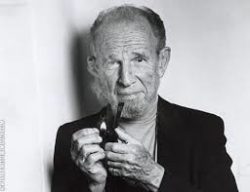 Also in 2003, Metallica were at No.1 on the Billboard album chart with 'St Anger', the band's fourth US No.1.
In 2004, Jimmy Arnold, a founding member and lead singer with the Toronto-based Four Lads (There's Only One Of You, Put A Light In The Window, Who Needs You, Standing On The Corner, No Not Much!, Moments To Remember, Skokiaan, Istanbul) died at age 72.
Also in 2004, Velvet Revolver's debut album "Contraband" sold 256,000 copies in its first week of release to nail the top spot on the Billboard 200 Album Chart.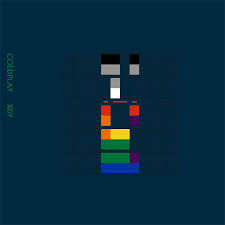 In 2005, Coldplay went straight to No.1 on US album chart with their third album 'X&Y', having already entered at number one in the UK. The last time a British artist had a simultaneous US and UK number one was in November 2000 with '1', a compilation of hits by The Beatles.
Also in 2005, the R & B girl group Destiny's Child announced they would be breaking up in the fall at the end of their current world tour.
In 2007, 83-year-old Bob Barker's final appearance as emcee of CBS TV's"The Price Is Right" aired.  He had hosted the game show for 35 years! The show had been taped on June 6.
Also in 2007, Canadian pianist Richard Bell, one-time member of Janis Joplin's Full Tilt Boogie Band, died in Toronto at age 61 after a battle with multiple myeloma.

In 2009, Vancouver-born film director Allan King died of brain cancer at age 79.  Besides his acclaimed documentaries such as Warrendale and Skid Row, he worked frequently on television series such as Alfred Hitchcock Presents, The Twilight Zone, Road to Avonlea, Dracula: The Series, and Twice in a Lifetime.
In 2011, TV screens across North America were filled with the ugly images of Vancouver's infamous Stanley Cup riots, after the Canucks lost the deciding Game 7 to Boston. About 150 people, including nine Vancouver police officers, were injured, a host of downtown stores were trashed, and even cars were torched. Damage was estimated in the tens of millions of dollars.
Also in 2011, Bob Banner, producer/director of such popular TV shows as the Carol Burnett Show, The Garry Moore Show, Solid Gold and Candid Camera, lost his battle with Parkinson's disease at age 89.
Still in 2011, U2 took top spot on Forbes' list of the world's highest-paid musicians for the second year in a row. The group's earnings in 2010 netted more than $195 million. Bon Jovi was second with $125 million and Elton John held third earning $100 million.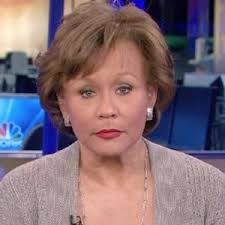 In 2012, high-profile New York City news anchor 
Sue Simmons
 left WNBC-TV, some three weeks after her 70th birthday.  After 32 years with the station her contract had not been renewed.  On this last broadcast Simmons received fond farewells from long time co-workers, as well as from numerous sports figures and celebrities.
.
In 2013,  Roger LaVern, the keyboard player with the UK group The Tornadoes of Telstar(1962) fame, succumbed to prostate cancer at age 74. it was LaVern's playing on the clavioline, an early version of a synthesizer, that gave the instrumental recording its unique sound.
In 2014, Casey Kasem (below), creator of American Top 40 and the voice of Shaggy on Scooby-Doo, died in Gig Harbor Washington at age 82.  He was suffering from advanced Parkinson's Disease and dementia. Kasem founded the "AT 40" radio franchise back in 1970 … and hosted the wildly popular show until 2004. He went on to do several spinoff countdown shows until he retired from radio in 2009.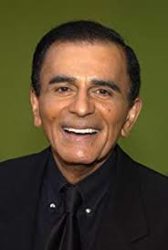 In 2015, guitarist Dave Mustaine received the Metal Hammer Golden God award in London for his work with Megadeth and Metallica.
In 2017, Bill Dana, who created and starred as the earnest character at the center of the "My Name … Jose Jimenez" routine that made him one of North America's most beloved comic performers of the 1960's, died at age 92.   He also wrote jokes for TV stars Steve Allen and Don Adams.
In 2018, Blink-182's "Kings of the Weekend" performances in Las Vegas were postponed due to blood clots in both arms of drummer Travis Barker. He was later hospitalized.
Today's Birthdays
Singer Ruby Nash Garnett (Ruby & the Romantics) is 87.
Actress Judy Pace (New Odd Couple, The Young Lawyers, Brian's Song) is 79.
Singer Janet Lennon of the Lennon Sisters (Lawrence Welk Show) is 75.
Guitarist Leo Nocentelli of The Meters is 75.
Singer Russell Hitchcock of Air Supply is 72.
Actor Simon Callow (Outlander) is 72.
Singer Steve Walsh of Kansas is 70.
Country singer Terri Gibbs is 67.
Actor Jim Belushi (The Defenders, According to Jim, Sat. Night Live) is 67.
Actress Julie Hagerty (Reunited, Women of the House, Lucky Luke) is 66.
Actress Polly Draper (thirtysomething, Golden Boy, Gideon's Crossing) is 66.
Actress Robin Curtis (General Hospital) is 65.
Guitarist Brad Gillis of Night Ranger is 65.
Actress Eileen Davidson (Bold & the Beautiful, Young & the Restless, Days of Our Lives) is 62.
Actor Jim Hanks (Toy Story Treats) is 60.
Actor Thomas Mikal Ford (Martin, New York Undercover) is 59.
Drummer Scott Rockenfield of Queensryche is 58.
Actress Helen Hunt (Mad About You, World on Fire, St. Elsewhere) is 58.
Actress Courteney Cox (Cougar Town, Friends) is 57.
Guitarist Tony Ardoin of River Road is 57.
Guitarist Michael Britt of Lonestar is 55.
Drummer Rob Mitchell (Sixpence None The Richer) is 55.
Actress Idalis DeLeone (Six Feet Under) is 52.
Rapper-actor Ice Cube is 52.
Actress/TV personality Leah Remini (Scientology & the Aftermath, Kevin Can Wait, The Exes, King of Queens, The Talk) is 51.
Ontario-born TV presenter Tanya Memme (Sell This House) is 50. 
Actor Jake Busey (Stranger Things, From Dusk til Dawn: The Series, Shasta McNasty, Good Vibes) is 50.
Actress Poppy Montgomery (Unforgettable, Without a Trace) is 49.
Trombone player T-Bone Willy of Save Ferris is 49.
Actor Neil Patrick Harris (How I Met Your Mother, Doogie Howser, M.D.) is 48.
Actor Greg Vaughan (Queen Sugar, All My Children, General Hospital) is 48.
Actress Elizabeth Reaser (The Haunting of Hill House, The Good Wife, Grey's Anatomy, Saved) is 46.
Actor Esteban Powell (The Cleaner, Level 9, Bone Chillers) is 45.
Singer Dryden Mitchell of Alien Ant Farm is 45.
TV journalist Bianna Golodryga (CBS This Morning, Good Morning America, Anderson Cooper 360) is 43.
Actress Anna Torv (Fringe) is 43.
Actress Skyler Stone (Raising Hope, Con) is 42.
Actress Julia Schultz (Imagine That) is 42.
Former child actor Christopher Castille (Step by Step) is 41.
Actor Jordi Vilasuso (Days of Our Lives, All My Children) is 40.
Guitarist Billy Martin of Good Charlotte is 40.
Actor Ray Santiago (Ash vs. Evil Dead, Raising Hope) is 37.
Guitarist Wayne Sermon of Imagine Dragons is 37.
Actress Carolina Ravassa (Hispanglosaxon) is 36.
TV personality Jamie Otis (Married at First Sight) is 35.
Actress Amanda Jane Cooper (Selfie, The Michaels) is 33.
Singer (Jillian Rose) Banks is 33.
Actor Denzel Whitaker (Bros. & Sisters, All That) is 31.
Actor Cody Saintgnue (Teen Wolf) is 28.
Actress Alice Englert (Top of the Lake) is 27.
Actress Sterling Jerins (Divorce) is 17.
Chart Toppers – June 15
1947
Mamselle – Art Lund
Linda – Buddy Clark with the Ray Noble Orchestra
My Adobe Hacienda – Eddy Howard
It's a Sin – Eddy Arnold
1956
The Wayward Wind – Gogi Grant
I'm in Love Again – Fats Domino
I Want You, I Need You, I Love You – Elvis Presley
Crazy Arms – Ray Price
1965
Back in My Arms Again – The Supremes
Crying in the Chapel – Elvis Presley
I Can't Help Myself – The Four Tops
What's He Doing in My World – Eddy Arnold
1974
Billy, Don't Be a Hero – Bo Donaldson & The Heywoods
You Make Me Feel Brand New – The Stylistics
Sundown – Gordon Lightfoot
I Don't See Me in Your Eyes Anymore – Charlie Rich
1983
Flashdance…What a Feeling – Irene Cara
Time (Clock of the Heart) – Culture Club
My Love – Lionel Richie
Our Love is on the Faultline – Crystal Gayle
1992
Jump – Kris Kross
I'll Be There – Mariah Carey
Baby Got Back – Sir Mix-A-Lot
Achy Breaky Heart – Billy Ray Cyrus
2001
Lady Marmalade – Christina Aguilera, Li'l Kim, Mya & Pink
Play – Jennifer Lopez
What It Feels Like for a Girl – Madonna
Don't Happen Twice – Kenny Chesney
2010
OMG – Usher featuring will.i.am
California Gurls – Katy Perry featuring Snoop Dogg
Airplanes – B.o.B featuring Hayley Williams
The House That Built Me – Miranda Lambert
Today in Broadcast History compiled by Ron Robinson