HAPPY BIRTHDAY KVOS TV!
ON THIS DAY in 1900
Gordon Sinclair was born in the Cabbagetown section of Toronto.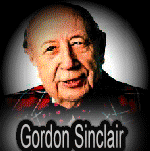 He began his career as a journalist at the Toronto Star in 1922 the same day as Foster Hewitt. He started his longstanding "Let's Be Personal" CFRB broadcasts in 1942, and began doing newscasts two years later, on D-Day.  He is best known nationally as a panelist on CBC Television's long lived (1957-95) panel quiz show Front Page Challenge.  He died May 17th 1984 at age 83, after a heart attack two days earlier.
In 1913, actress Ellen Corby was born in Racine Wisc. After a long career in supporting roles on the big screen she found her most memorable part as Grandma Walton on the 1970's CBS family TV series The Waltons.  She died April 21 1999 at age 87.
In 1924, Tony & Emmy award-winning actress Colleen Dewhurst (below) was born in Montreal.  On TV she played in Between Two Women [Emmy Award 1986], Those She Left Behind [Emmy Award 1989], Murphy's mother on the sitcom Murphy Brown [Emmy Award 1991], The Blue & the Gray [1982, as Maggie Geyser], Anne of Green Gables [1985] and Anne of Avonlea [1987]. Dewhurst was president of Actor's Equity from 1985 to 1991. She died of cervical cancer Aug. 22 1991 at age 67.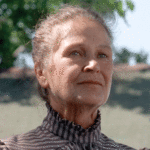 In 1929, TV game show creator/producer/host Chuck Barris was born in Philadelphia.  He is best remembered for hosting The Gong Show, and creating The Dating Game and The Newlywed Game. He was also a songwriter, who wrote "Palisades Park" for Freddy Cannon. Barris wrote an autobiography titled Confessions of a Dangerous Mind, which was made into the film of the same name. After a long battle with lung cancer he  died March 21, 2017, at age 87
In 1930, singer Dakota Staton was born in Pittsburgh. She became a highly respected jazz and blues singer known from the 1950s on for her bright, trumpetlike sound and tough, sassy style, and for hits like The Late Late Show, Crazy He Calls Me, & Time to Swing. She died Apr 10, 2007 at age 76.
In 1942, Curtis Mayfield, a driving force in black music as singer, writer, producer and record company owner, was born in Chicago. Mayfield formed the Impressions in the late '50s with singer Jerry Butler. When their first single, "For Your Precious Love," was a huge hit in 1958, Butler went solo and Mayfield joined him as a guitarist. Mayfield re-formed the Impressions in 1961, and led the group during its greatest years. He wrote many of their hits, including their biggest, "It's All Right," in 1963. Mayfield was paralyzed in 1990 when a light standard fell on him before a concert in New York. He died at 57 in 1999.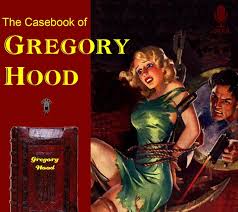 In 1946, Mutual Radio debuted "The Casebook of Gregory Hood" starring Gale Gordon, as a summer replacement series for Sherlock Holmes. 'Hood' was popular enough to win its own time slot in the fall, and continued for three years.  A variety of other radio veterans played musical chairs with the title role, including George Petrie, Elliott Lewis, Jackson Beck and Martin Gabel.
In 1949, Dragnet (with Jack Webb as Sgt. Joe Friday) was first broadcast on radio (KFI in Los Angeles).  It went national on NBC a month later and continued  on radio through 1957; it debuted on NBC TV in December 1951.
Also in 1949, the last episode of "The Admiral Broadway Revue" was broadcast. The first comedy variety program on television ran only 7 episodes, and starred Sid Caesar & Imogene Coca. The program had aired Friday nights simultaneously on NBC TV & Dumont.
Still in 1949, Elvis Presley received an 'A' in language but only a 'C' in music on his 8th grade report card at Humes High School in Memphis.

Also in 1949, singer/songwriter Hank Williams made his last appearance on Shreveport's "Louisiana Hayride" radio show before moving to Nashville.
In 1950, brothers Leonard and Phillip Chess launched Chess Records in Chicago. The label released countless influential Blues recordings.
Also in 1950, "Hoop-Dee-Doo" by Perry Como & the Fontane Sisters topped the charts and stayed there for 2 weeks.
In 1952, Frank Sinatra with the Axel Stordahl Orchestra recorded the classic 'Birth of the Blues,' his final charted track before leaving Columbia Records for the Capitol label.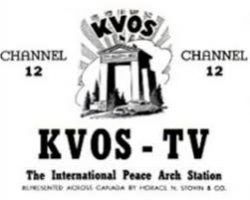 In 1953, KVOS TV Channel 12 Bellingham signed on specifically to broadcast from Mount Constitution into Vancouver.  Its first broadcast was the 7-hour kinescope film of "the Coronation of Queen Elizabeth II".  The royal show would repeat 3 more times.  KVOS would develop a 3-hour/night schedule (a movie every evening) in the summer, before an 8-hour/day schedule launched in the fall.
Also that day in 1953 in Ontario, at about 9 p.m. Hamilton's CHCH-TV aired its first test transmissions, consisting of a test pattern accompanied by recorded music. Four days later, the station was on the air full-time.
In 1957, "Love Letters in the Sand" by Pat Boone topped the charts and stayed there for 7 weeks.

Also in 1957, Teenage Records released "The Angels Cried," the first recording by the Isley Brothers — Ronald, Rudolph and O'Kelley. But the Isleys had to wait two more years for their first hit — "Shout."
In 1958, in Hollywood, rockabilly singer Jerry Wallace had his first recording session, which produced his first Top 20 single, "How the Time Flies."
In 1959, the music trade paper Billboard recognized the growing popularity of stereophonic recordings as they split their album chart in two, with one chart for mono LP's and one for stereo.
Also in 1959, Pfc. Elvis Presley entered an Army hospital in Germany for treatment for a bad case of tonsillitis. He remained there for six days while officials searched, without success, for a surgeon to operate on Elvis' famous throat. In the end the inflammation was allowed to run its course.
In 1963, actor Paul Maxey, who played Matt on TV's Lassie, and the Mayor on The-People's Choice (with Jackie Cooper), suffered a heart attack & died at age 57.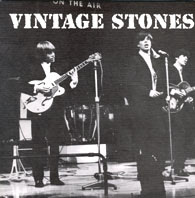 In 1964, the Hollywood Palace on ABC-TV hosted the first North American performance by The Rolling Stones, singing their first U.S. single "Not Fade Away," followed by an abbreviated "I Just Want to Make Love to You." Dean Martin was that week's host. One critic called the Stones "dirtier and streakier and more disheveled than The Beatles."
In 1965, Gary Lewis and the Playboys recorded their future #2 Billboard pop single "Save Your Heart For Me."  Running just under two minutes it became a favorite of radio deejays.
In 1967, ABC-TV's "American Bandstand" featured Jefferson Airplane performing "Somebody To Love" and "White Rabbit."
Also in 1967, "Respect" by Aretha Franklin topped the charts and stayed there for 2 weeks.

In 1969, the final original episode of "Star Trek" aired on NBC.
Also in 1969, singer Diana Ross was reported to be emotionally upset after her two pet dogs were poisoned by rat bait left in her dressing room at a Philadelphia nightclub.
In 1970, The Kinks lead singer Ray Davies made an 11-thousand-kilometre round trip from New York to London to change one word on the recording of "Lola." The reference to "Coca-Cola" became "cherry" cola because the B-B-C had a ban on any commercial references in the songs on its airwaves.
Also in 1970, Jimi Hendrix's only live album "Band of Gypsys" was certified as a Gold Record.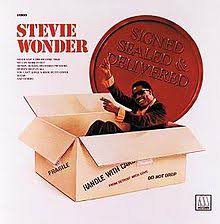 Still in 1970, Stevie Wonder released his sixth R&B chart topper (and his first #1 in three years), "Signed, Sealed, Delivered I'm Yours."
In 1972, the Rolling Stones began their "Exile on Main Street" tour before 17-thousand fans at the Pacific Coliseum in Vancouver. Stevie Wonder was the opening act.  The 32 date tour grossed $4 million, making it the richest rock tour to that time.
Also in 1972, "I'll Take You There" by the Staple Singers topped the charts, but stayed #1 for just the one week.  That same week Toronto rocker Neil Young's Old Man peaked at #31 on the pop singles chart.
In 1974, the No. 1 Billboard Pop Hit was "Band on the Run," by Paul McCartney & Wings.

In 1975, bandleader/actor/producer Ozzie Nelson lost his battle with liver cancer at age 69. After leading his own dance band & being musical director for radio's Red Skelton Show, he got his own radio sitcom The Adventures of Ozzie & Harriet in 1944, which he transferred successfully to TV in 1952.
In 1976, one of the most popular singles of all time, Queen's iconic hit "Bohemian Rhapsody" was certified Gold.
In 1978, Johnny Mathis and Deniece Williams combined their singing talents to reach the number one spot on the pop music charts with "Too Much, Too Little, Too Late."
In 1981, singer Joe Santollo of The Duprees (You Belong To Me, My Own True Love, Have You Heard) suffered a fatal heart attack at the tender age of 37.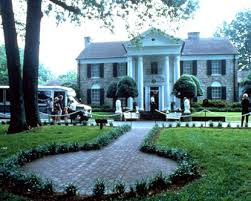 In 1982, Elvis Presley's Graceland mansion in Memphis opened as a tourist attraction.
In 1985, the characters of Nancy & Chris Hughes returned to As the World Turns, after an absence of 5 years. CBS-TV brought the couple back to the daytime serial to add more "homespun values" to the show.
In 1986, charges were filed in Los Angeles against the lead singer of the punk rock band The Dead Kennedys and four others regarding a sexually explicit poster packaged with the group's album, "Frankenchrist." Eric Boucher, who used the stage name Jello Biafra, and the others were acquitted of distributing harmful material to minors.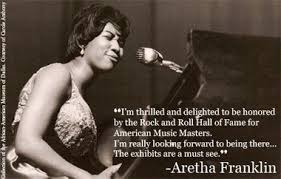 In 1987, the Rock & Roll Hall of Fame inducted it's first female artist, Aretha Franklin, who was a superstar on radio playlists during the 1960s.
Also in 1987, George Michael's "I Want Your Sex" was banned by the BBC and numerous U-S radio stations. Michael said the song was about love, not lust.
Still in 1987, Bryan Adams recorded a live version of the Christmas song "Run Rudolph Run."
In 1988, a 75-voice children's choir joined Crosby, Stills & Nash in "Teach the Children" at a Montreal peace concert. The event also featured Bruce Cockburn, Quebec pop star Michel Rivard and the Soviet rock band Aquarium.
In 1989, "Rock On" by Michael Damian (below) topped the charts.. for just the one week.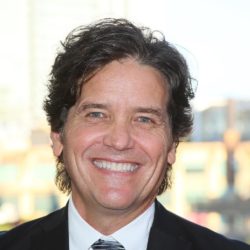 And the Fine Young Cannibals started a seven-week run at No.1 on the Billboard album chart with 'The Raw & The Cooked'.
Also in 1989, Stevie Wonder, Bob Geldof, Sting, Elton John and Diana Ross were among the stars participating in a global telecast to heighten awareness about the environment. The five-hour telecast originated in New York and was beamed to 100 countries. Prime Minister Mulroney was among the world leaders who taped messages for the show.
In 1990, Michael Jackson was taken to a Los Angeles-area hospital after complaining of chest pains. Tests showed he suffered bruised ribs after a vigorous dance practice in his bedroom.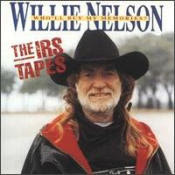 In 1991, Willie Nelson released his LP "Who'll Buy My Memories – The IRS Tapes." The album consisted of songs seized by the U.S. government, and the proceeds would go towards paying off his $16 million tax debt.
In 1992, Bill Clinton, while campaigning for U.S. President, played saxophone on the "Arsenio Hall Show".
In 1994, Toronto-born rock star Bob McBride, in the 1970's the lead singer of Lighthouse, was sentenced in Ottawa to 90 days in jail for twice holding up a drug store for morphine. The judge also ordered McBride to organize two benefit concerts to help raise awareness of the dangers of drugs. McBride was plagued by his addiction to heroin before dying in 1998 at age 51.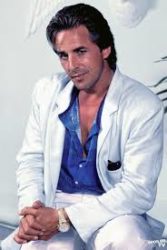 Also in 1994, actor Don Johnson (Miami Vice) checked into the Betty Ford Clinic in Southern California, to get treated for his alcohol and prescription drug abuse.
In 1995, a coroner in Langley, B-C, said he found no link between the suicides of three Quebec City college students and the death of Kurt Cobain. The Nirvana lead singer shot himself at his Seattle-area home several months before the teens were found dead of carbon monoxide poisoning in a storage locker in October 1994. They died while listening to Nirvana's album "Nevermind" on their car stereo.
Also in 1995, Canadian rocker Bryan Adams had a #1 pop chart hit with his "Have You Ever Loved A Woman?" It remained on top for 5 weeks.
In 1996, the flip of legendary Calgary Top 40 AMer CKXL to FM was complete as CKIS ("Kiss-FM") debuted at 1 p.m. at 96.9. It is now branded as JACK-FM.

Also in 1996, Neil Finn, leader of Crowded House, announced the New Zealand-based group was breaking up after 10 years.
In 1997, announcer/game show host Dennis James (Two For The Money, Beat The Odds, The Name's The Same, Haggis Baggis, Chance Of A Lifetime, etc.) succumbed to lung cancer at age 79.
In 2001, Staind started a three-week run at No.1 on the Billboard album chart with 'Break The Cycle'.
In 2002, a rock concert at Buckingham Palace celebrated Queen Elizabeth II's 50 years on the throne.  Paul McCartney, Sting, Elton John, Brian Wilson, Cliff Richard, Ozzy Osbourne, The Corrs, Will Young, Aretha Franklin and S Club 7 all performed.
In 2003, singer Barry Manilow suffered a broken nose in the middle of the night after walking into a wall at his Palm Springs, California home and knocking himself unconscious.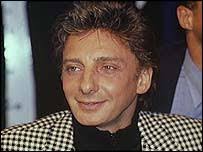 In 2005, Infinity Broadcasting changed formats of two of the USA's most notable Oldies-formatted stations: WCBS-FM in New York and WMJK-FM in Chicago. Both stations adopted the "Jack" format while the former Oldie FM stations were moved to online versions.
Also in 2005, Aerosmith frontman Steven Tyler received an honorary doctorate degree from the University of Massachusetts in Boston. The degree was awarded in recognition of Tyler's musical achievements, and his contributions to Boston-area charities.
In 2006, Red Hot Chili Peppers were at No.1 on both the UK and US album charts with Stadium Arcadium, the band's ninth studio album.
In 2007, just before midnight, Vancouver's CKZZ FM 95.3 played its last song: "Walk Away" by Kelly Clarkson, then began stunting with comedy sketches and novelty songs, starting with Abbott & Costello's "Who's on First?", enroute to becoming 95 Crave, and later Virgin Radio.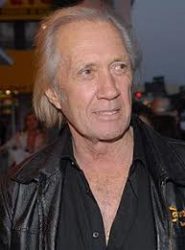 In 2009, actor David Carradine, best known for his role as Kwai Chang Caine in the 1970s television series, Kung Fu and its 1990s sequel series, Kung Fu: The Legend Continues, died in Thailand at age 72.  The cringeworthy cause?  Auto-erotic asphyxiation.
Also in 2009, saxophonist/bandleader Sam Butera, who with his group the Witnesses played with Louis Prima & Keely Smith for nearly 20 years, died of Alzheimer's disease and pneumonia at age 82.
In 2010, actress Rue McClanahan, who co-starred in TV's Golden Girls, Maude, The Golden Palace and the soap opera Another World, died following a stroke at age 76.
Also in 2010, scores of fans walked out midway through a Whitney Houston concert in Denmark during her "Nothing But Love" comeback tour, complaining of her weak vocal performance. A critic wrote: "She looked and sounded like a person who doesn't have many years left to live. At the end of the show she looked like she was ready to explode."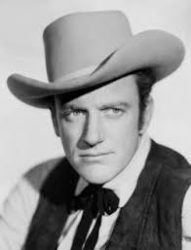 In 2011, actor James Arness, who became one of TV's favorite old west heroes as Marshall Dillon for 20 years on CBS TV's Gunsmoke, died in his sleep at age 88.
In 2012, actor Johnny Depp performed "Gold On The Ceiling" with the Black Keys at the MTV Movie Awards. Introduced by Aerosmith's Steven Tyler and Joe Perry, Depp was awarded the MTV Generation Award.
In 2014, Ralph Pruitt, the last original member of the Detroit singing group The Fantastic Four, died of natural causes at age 74.
In 2015, Jerome 'Bud' Kraehling, the happy-go-lucky Minneapolis weatherman whose career at WCCO-TV spanned more than 45 years (1950-96), succumbed to cancer at age 96.
In 2016, three-time heavyweight boxing champion/activist/philanthropist Muhammed Ali, who became one of the most memorable TV personalities of all time ("I am the Greatest!!") died after a 32-year battle with Parkinson's disease at age 74.
Also in 2016, veteran WBCN Boston personality Mark Parenteau, a force in New England afternoon rock radio for more than 20 years, died at the age of 66.  His life went off the rails more than a decade earlier after he was jailed for having sex with a 14-year old boy.
In 2017,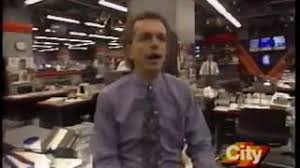 Victoria-born broadcaster Clint Nickerson lost his battle with lung cancer at age 65.  He began his career in the early 1970's at CJVI AM900, jumped to CKDA and then C-FUN Vancouver, went  on to Toronto for several decades, and wound up his career heading the News Department at 'The New VI', Victoria's second TV station now known as CTV Vancouver Island.   
In 2018, Clarence Fountain, founding member and longtime leader of the gospel group The Blind Boys of Alabama, succumbed to diabetes at age 88.
Also in 2018, Jack White (White Stripes/Raconteurs) was given a key to the City of Cincinnati during a visit to King Records, after closing the Bunbury Music Festival. The R&B label was nation's sixth-largest record company during the '40s and '50s.
In 2019,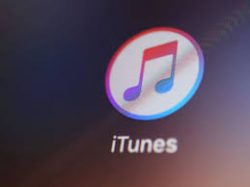 Apple announced that it was shutting down iTunes, its 18-year-old digital media software. In its place, Mac users would instead have three individual, dedicated apps for music, podcasts and TV, similar to the current iPhone setup.
Today's Birthdays
Kamloops-born arranger, bandleader and clarinetist Phil Nimmons is 98.
Actress Irma P. Hall (Soul Food, All Souls) is 86.
Screenwriter Larry McMurtry (Lonesome Dove) is 85.
UK singer Ian Hunter (Mott the Hoople) is 83.
TV personality Thomas A. Girardi (The Real Housewives of Beverly Hills) is 82.
Actor Bill Paterson (Outlander, Law & Order: UK) is 76.
Actor Tristan Rogers (General Hospital, The Bay, The Young & the Restless) is 75.
Singer Eddie Holman is 75.
Actress Dame Penelope Wilton (After Life, Downton Abbey, Doctor Who) is 75.
Bassist Too Slim of Riders in the Sky is 73.
Actor John Rothman (One Mississippi, Guiding Light) is 73.
Actor Ian Gelder (Game of Thrones) is 72.
Rock musician Richard Moore is 72.
Singer/actress Suzi Quatro (Happy Days) is 71.
Singer Deneice Williams is 70.
Actor John Moulder-Brown (Ellis Island) is 68.
Toronto-born singer/songwriter Dan Hill is 67.
Actor Scott Valentine (Black Scorpion, Family Ties) is 63.
Actress Suzie Plakson (How I Met Your Mother, Mad About You, Love & War) is 63.
Actor James Purefoy (Hap & Leonard, The Following) is 57.
Guitarist Kerry King of Slayer is 57.
Rock singer-musician Mike Gordon of Phish is 56.
Country singer Jamie O'Neal is 55.
CNN newsman/talk show host Anderson Cooper is 54.
Country singer Jamie O'Neal is 53.
Actor Vik Sahay (Chuck) is 50.
Singers Ariel and Gabriel Hernandez of No Mercy are 50.
Actor Jason Jones (The Daily Show w/Jon Stewart) is 48.
Singer Lyfe Jennings is 48.
Actress Arianne Zucker (Days Of Our Lives) is 47.
Actress Rebecca Callard (Coronation Street) is 46.
Actress Lindsay Hollister (Breaking Fat, Days of Our Lives) is 44.
Actor Billy Slaughter (Treme) is 41.
Actress Nikki M. James (BrainDead, The Good Wife) is 40.
Actor Sebastian Armesto (The Terror, Broadchurch) is 39.
Actor Josh Segarra (Arrow, Chicago PD, Sirens, Electric Company) is 35.
Actor Brenden Jefferson (Thea, Dr. Quinn Medicine Woman) is 35.
Actress Michelle Keegan (Coronation Street) is 34.
Actress/singer Lalaine Dupree (Lizzie McGuire) is 34.
Actress Imogen Poots (Roadies) is 32.
Actor Sean Berdy (Switched at Birth) is 26.
Actress Anne Winters (Grand Hotel, Zac & Mia, 13 Reasons Why, Tyrant, The Fosters) is 25.
Chart Toppers – June 3
1944
Long Ago and Far Away – Helen Forrest & Dick Haymes
I'll Get By – The Harry James Orchestra (vocal: Dick Haymes)
I'll Be Seing You – The Tommy Dorsey Orchestra (vocal: Frank Sinatra)
Straighten Up and Fly Right – King Cole Trio
1953
Song from Moulin Rouge – The Percy Faith Orchestra
I Believe – Frankie Laine
April in Portugal – The Les Baxter Orchestra
Take These Chains from My Heart – Hank Williams
1962
I Can't Stop Loving You – Ray Charles
Lovers Who Wander – Dion
Shout! Shout! (Knock Yourself Out) – Ernie Maresca
She Thinks I Still Care – George Jones
1971
Brown Sugar – The Rolling Stones
Want Ads – The Honey Cone
It Don't Come Easy – Ringo Starr
I Won't Mention It Again – Ray Price
1980
Funkytown – Lipps, Inc.
Coming Up – Paul McCartney & Wings
Don't Fall in Love with a Dreamer – Kenny Rogers with Kim Carnes
My Heart – Ronnie Milsap
1989
Rock On – Michael Damian
Soldier of Love – Donny Osmond
Wind Beneath My Wings – Bette Midler
Where Did I Go Wrong – Steve Wariner
1998
I Get Lonely – Janet Jackson
Too Close – Next
Torn – Natalie Imbruglia
This Kiss – Faith Hill
2007
Girlfriend – Avril Lavigne
U & Ur Hand – Pink
Makes Me Wonder – Maroon 5
Good Directions – Billy Currington
Today in Broadcast History compiled by Ron Robinson